Buy Curious
What to know about buying in University Heights, the Bronx, a working-class area with deals for first-time buyers
Multi-family houses range from $800,000 to $1 million and single families from $600,000 to $800,000
Co-ops at the largest development run from $165,000 for one bedroom to $325,000 for three bedrooms
The West Bronx community of University Heights, which is home to CUNY's Bronx Community College, is characterized by its diverse culture and working-class population. Early in the 20th century, the neighborhood—situated high on a hill—became the "in" place for the well-to-do's mansions and suburban villas.
In this week's Buy Curious, Gus Perry, an agent at Brown Harris Stevens, and Ramona Vicenty, an agent at Corcoran, give us the inside story on University Heights.
The question:
I've heard that University Heights has some great deals on real estate. Is that true?
The reality:
"University Heights, which is centrally located in the borough, is undiscovered and underpriced," Perry says.
Vicenty adds that "everything in the neighborhood is affordable. University Heights is cheaper than some of the other Bronx neighborhoods that are close by, such as Kingsbridge and Bedford Park, and there are a lot of starter price points."
Where is it?
University Heights is bounded on the north by West Fordham Road, on the east by Jerome Avenue, on the south by West Burnside Avenue, and on the west by the Harlem River.
Why would NYers want to move to University Heights?
"The community is particularly attractive to first-time buyers, renters, and families looking for affordability and/or empty nesters," Perry says, adding that some of the buyers grew up in the Bronx and raised their families in Westchester County. "When their children are grown, they move back to avoid the high property taxes and be close to all the cultural amenities of New York City."
According to Vicenty, "It's an ideal spot for people who commute to Manhattan or who want to downsize expenses." One of her clients sold a property in Manhattan's Financial District and bought two co-ops in University Heights. "There are a lot of new buyers and longtime residents." 
Where in University Heights should you live?
There are no named subsections in University Heights.
What are housing and pricing like?
Most of the housing choices are prewar multi families (two to four), but there also are single-family houses and co-ops. Condos are rare.
There are 24 single-family houses, co-ops, and condos on the market, according to StreetEasy. It's still a buyer's market, Perry says, because "there's sufficient availability and attainable prices. Mortgage interest rates and the economy still remain issues."
He adds that his team is working with Chase Bank to attract more first-time buyers by offering incentives, including a $5,000 credit toward closing costs.
He reports that two- to four-family houses range from $800,000 to $1 million and single-family residences are about $600,000 to $800,000.
At Fordham Hill Oval, a gated co-op community with 1,130 units in nine buildings dating to the 1950s, one-bedroom units run $165,000, two bedrooms are $263,000, and three bedrooms bring $325,000.
Rents start at $1,700 to $2,100 for a studio or one-bedroom unit. Two bedrooms rent for $2,100 to $2,400 and three bedrooms $2,450 to $2,800. "To get a three-bedroom apartment under $3,000 in the city is pretty darn inexpensive," Perry says.
Is there a lot of new development? 
New developments, especially rental complexes, are in the works in University Heights and in Inwood, which Perry reiterates "is only a stone's throw away."
The Sherman Creek area across the Harlem River in Inwood has been upzoned for apartments, and "in the next five to 10 years, there will be a lot of redevelopment in University Heights along the Harlem River," he says.
Noting that "University Heights is always evolving and growing," Vicenty says "several newer rental buildings at affordable price points" are in the works.
What's the transportation situation?
In addition to the 4 train, the area is served by the Bx3, Bx12, Bx32, Bx40, and Bx42 bus lines. The Metro-North Railroad also stops there. The 1 and A trains stop in nearby Inwood. 
Perry notes that the community is right on the Major Deegan Expressway, providing easy access to Manhattan and New Jersey for drivers. 
What is there to do?
The biggest draws, which include the Bronx Zoo, New York Botanical Garden, Inwood Hill Park, and Wave Hill, are about 10 minutes from University Heights.
Roberto Clemente State Park, a 25-acre green space along the Harlem River that is close to the community, has an Olympic-size swimming pool, a waterfront promenade, ball fields, basketball courts, places for picnicking, and playgrounds.
Van Cortlandt Park, which covers over 1,100 acres, is another nearby recreational option.
For shopping, there is a Target right outside the community's boundaries.
What's the restaurant/nightlife situation?
Although University Heights "is not a nightlife mecca," the restaurants are representative of a "diverse, eclectic, New York City neighborhood," Perry says. "You can find everything—Middle Eastern, Dominican, African."
He notes that many of the restaurants have live music, especially on weekends, when they transform themselves into "makeshift nightclubs."
The choices range from locally owned Salsa Con Fuego, which sways to a Latin beat, to the national chain Dallas BBQ.
How about grocery stores?
In addition to Food Universe and CTown, there are several bodegas. Residents travel to nearby Riverdale to go to BJ's Wholesale Club.
Perry notes that the community "is starting to get more healthy" food-shopping choices.
Check out these listings in University Heights.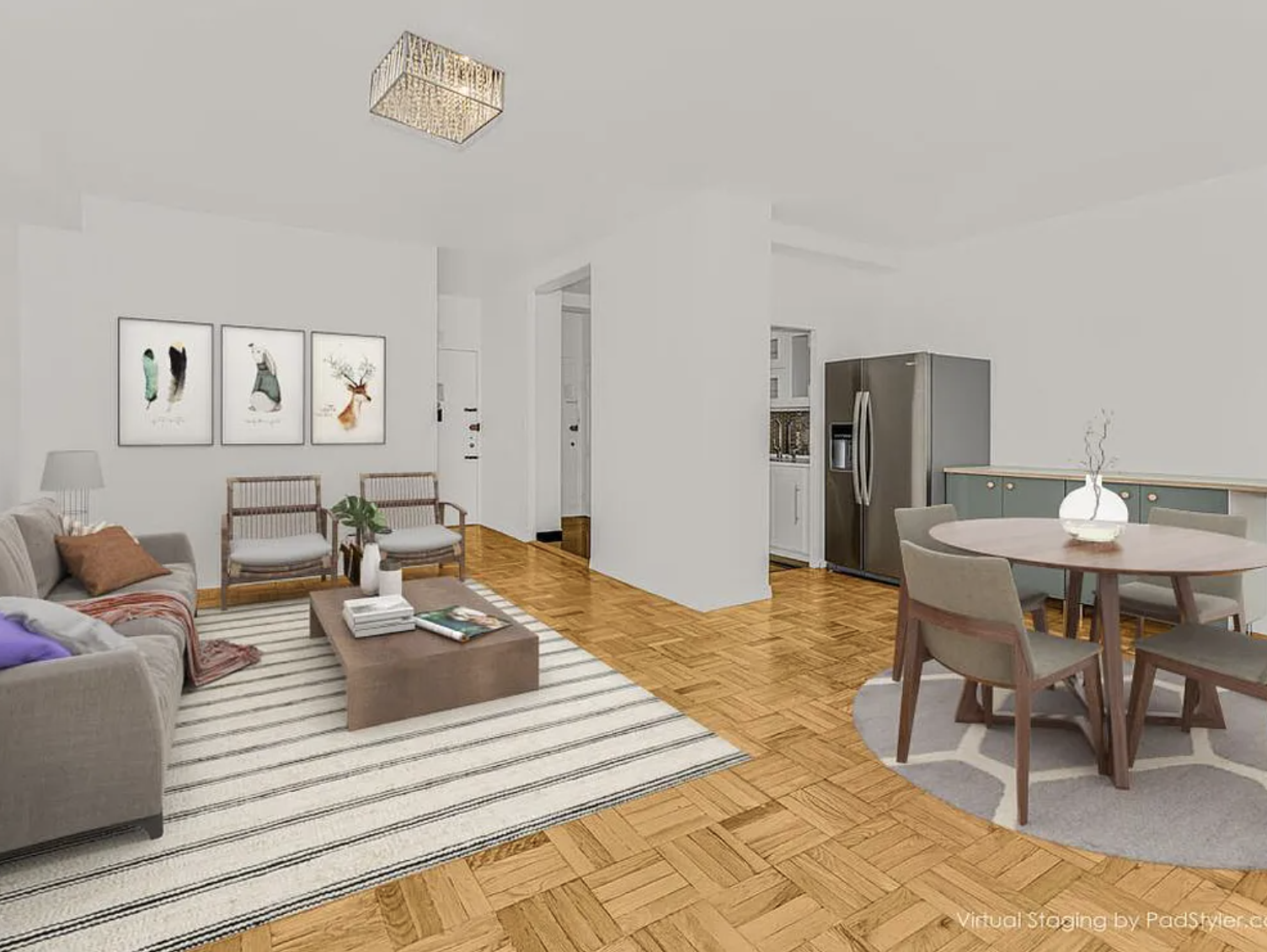 Listed for $265,000, this 950-square-foot two-bedroom, one-bath co-op has an updated kitchen and refinished parquet floors. The 14-story building dates to 1950 and has 1,153 units, 24-hour security, a laundry room, new lobby, and playgrounds. A garage across the street offers discounts to residents.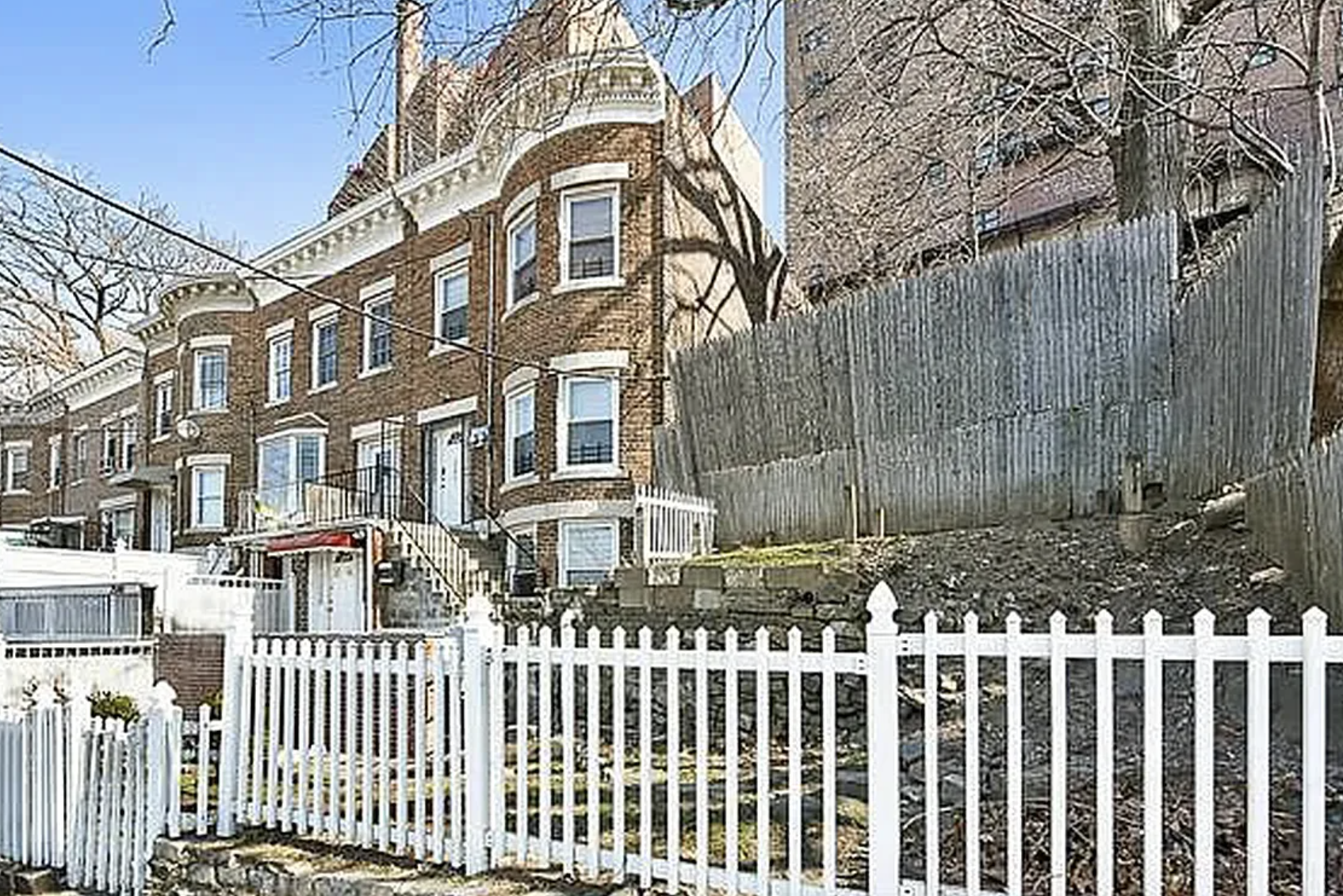 Built in 1901, this two-story, two-family, semi-detached brick house is 2,160 square feet and has four bedrooms, three baths, hardwood floors, and city and water views. It is on the market for $588,000.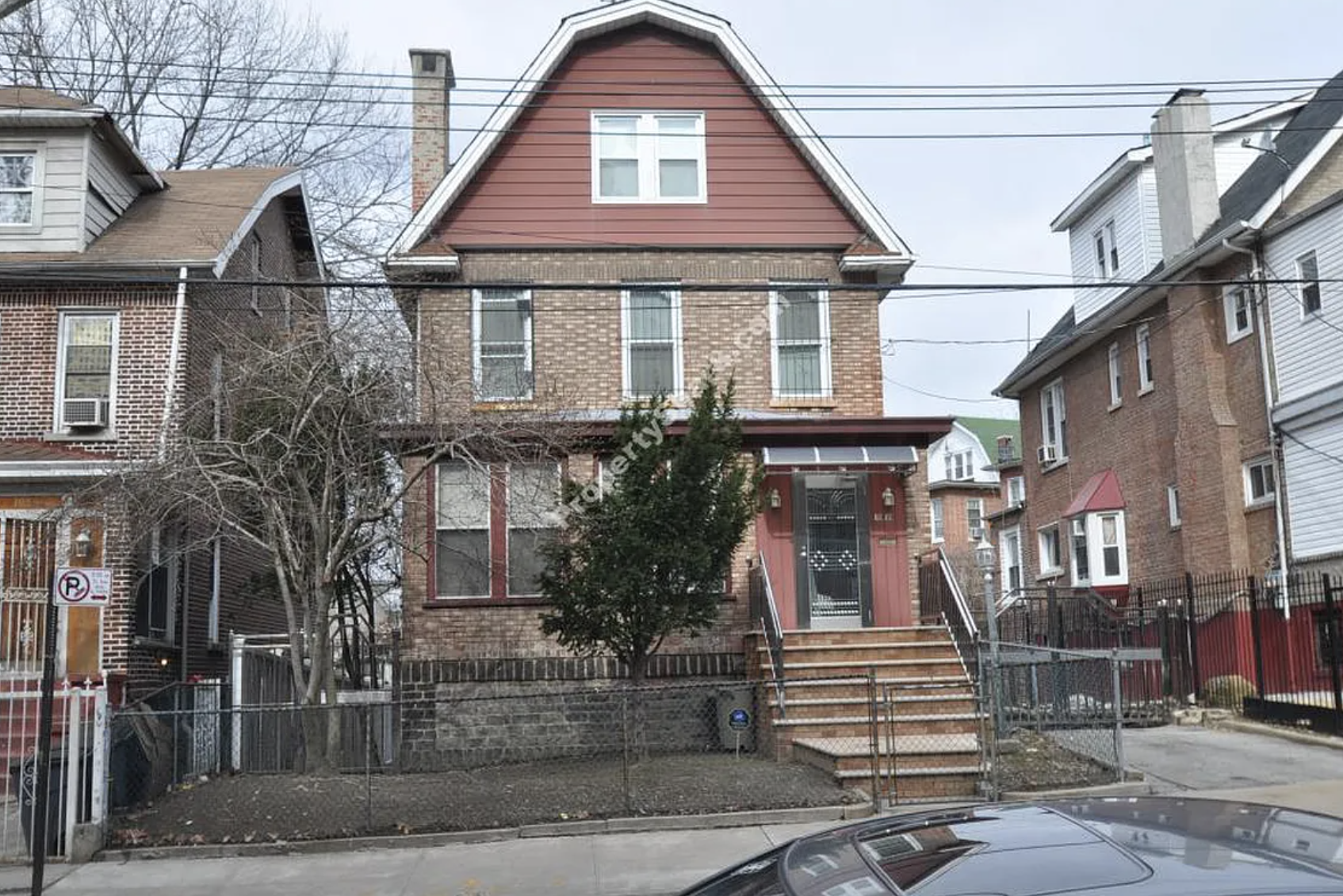 This two-story single-family detached brick house, which dates to 1910, has been reduced to $849,900 from $899,000. The 2,841-square-foot residence has five bedrooms, four full baths, one half bath, an updated kitchen, and a bar in the basement. Other features include high ceilings, hardwood floors, a fireplace, large backyard, two-car garage, and a long driveway.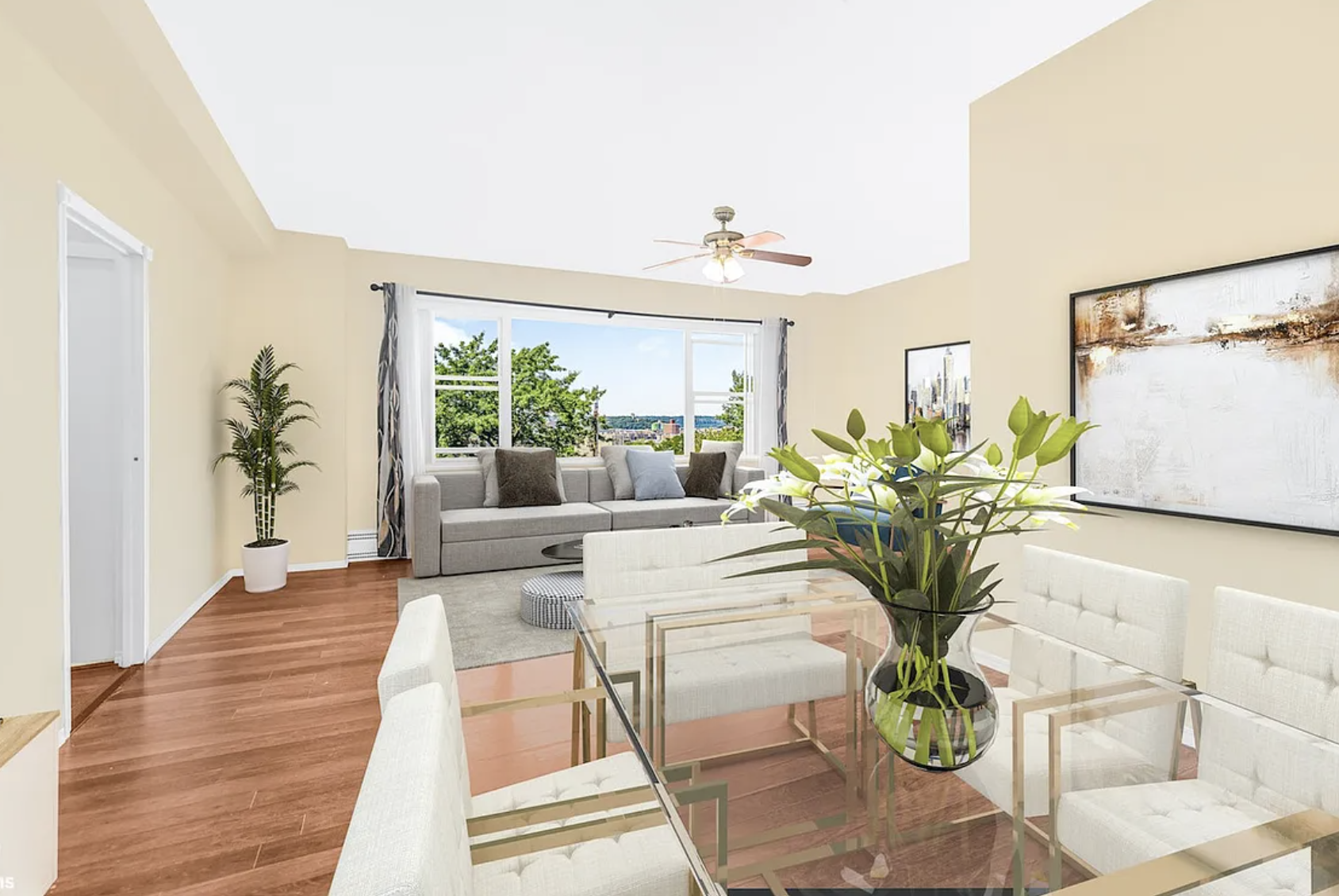 Listed for $165,000, this one-bedroom, one-bath co-op has a renovated kitchen with granite countertops, and the unit has hardwood floors. The circa-1950 building has a new lobby, 24-hour security, and a laundry room.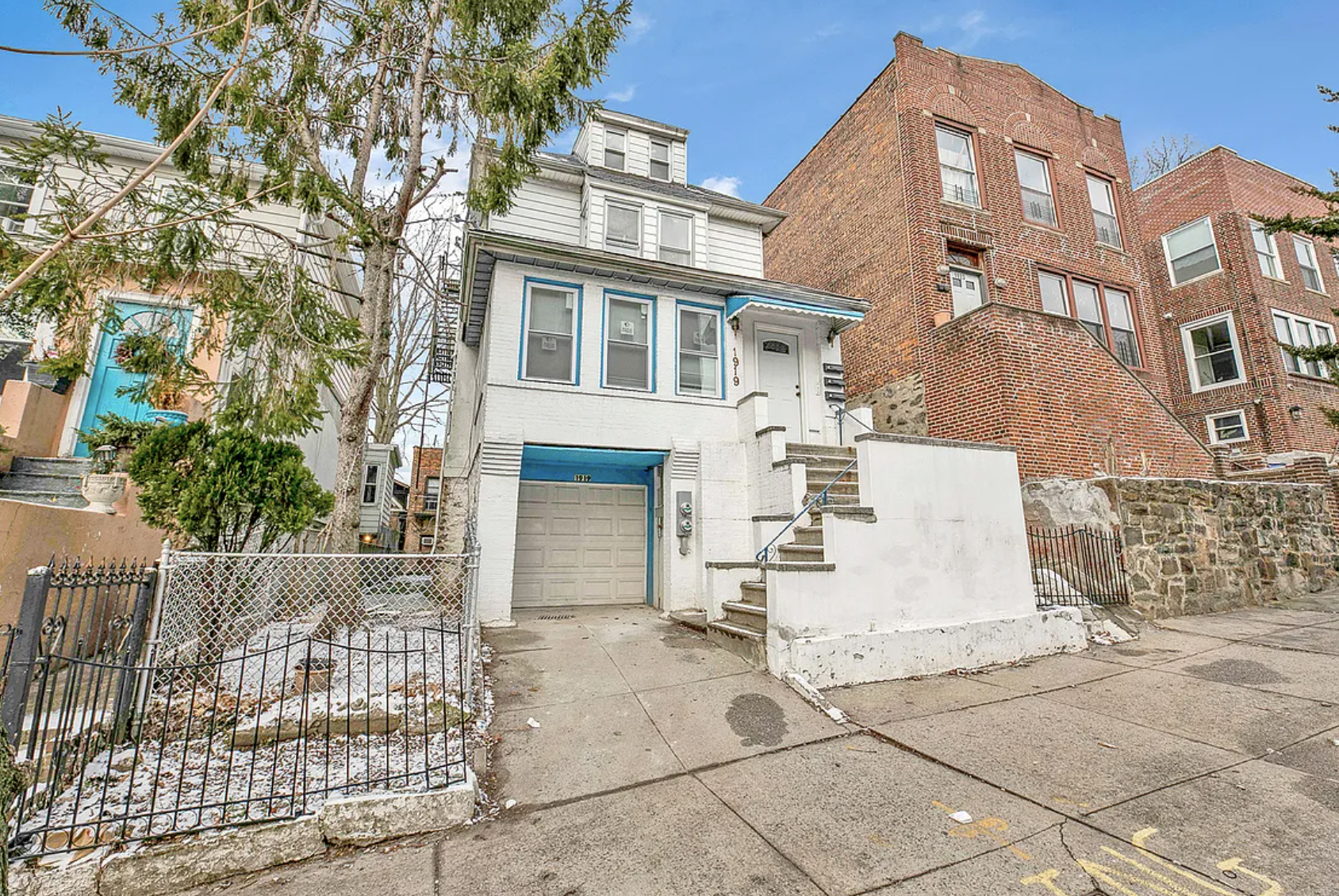 Set up as a three-family residence, this two-family townhouse is listed for $899,000. The 3,300-square-foot property was built in 1910 and has been completely renovated. It has five bedrooms, four baths, chef's kitchens, high-end baths, a fireplace, and private parking.
Nancy A. Ruhling is a freelance writer based in New York City.
Brick Underground articles occasionally include the expertise of, or information about, advertising partners when relevant to the story. We will never promote an advertiser's product without making the relationship clear to our readers.