Buy Curious
What to know about buying in Bedford Park, the Bronx, an affordable, green haven ideal for commuters
Housing consists of mostly low-rise co-ops with some single-family houses but inventory is lows
The average sales price for co-ops runs $100,000 to $350,000, single-family houses sell for around $800,000
The northwest Bronx neighborhood of Bedford Park is a small and surprisingly quiet area that's ideal for commuters seeking a green haven.
Once farmland and the site of a racetrack, the bedroom community came into existence circa 1890 when 40 villas were built in a 23-acre planned community.
In this week's Buy Curious, Geoffrey Weiss, a broker at Compass, and Ramona Vicenty, an agent at Corcoran, give us the inside story on Bedford Park. (And for more information, check out Brick's guide to living in Bedford Park.)
The question:
I'm pretty much priced out of buying in Brooklyn and Queens. I've heard that Bedford Park might be a good place to look. What can you tell me about it?
The reality:
"Bedford Park is cheaper than Manhattan and Brooklyn," Weiss says. "Here in [this part of] the Bronx, it's mid- to mid-high in terms of price, but it's still on the low end for New York City."
He adds that property taxes are lower than those in Westchester County and in parts of New Jersey, other areas that some prospective purchasers consider when looking for cheaper places near NYC to buy.
Where is it?
Bedford Park, located between the New York Botanical Garden and Lehman College, is bounded on the north by Mosholu Parkway, on the south by 196th Street, on the west by the Jerome Park Reservoir and Goulden Avenue, and on the east by Webster Avenue.
Why would NYers want to move to Bedford Park?
"It's an easy commute to the city," Weiss says. "It's a bedroom community away from the hustle and bustle of Manhattan that gives you a quiet, green, residential life."
Vicenty adds that in addition to giving people great "mobility to commute," it, like many neighborhoods in Brooklyn, offers "a lot of green space, where you can walk, sit, or walk your dog."
She says that as a diverse community, it attracts "all kinds of groups, from someone working at Lehman College looking for a first apartment to families."
Where in Bedford Park should you live?
There are no named neighborhoods in the community.
What are housing and pricing like?
Most of the housing in Bedford Park consists of low-rise co-ops with some single-family houses (attached and semi-detached) that date to the early 1900s and typically have driveways. You can also find Victorians and Tudor-style single-family residences.
Right now, inventory is so low—there are only 13 single-family houses and co-ops on the market, according to StreetEasy—that sellers are calling the shots.
Per Weiss, co-ops typically average $100,000 to $350,000.
On average, single-family houses cost anywhere from $450,000 to $1 million, with starter houses at the lower end.
According to Vicenty, single-family houses usually sell for upwards of $600,000 to $700,000.
Weiss points to $800,000 as the benchmark, noting that in December 2022, one sold for $1.375 million," but it was a unique property".
Rents in apartment buildings generally are $1,300 to $1,700 for a one-bedroom unit and $1,800 to $2,200 for a two bedroom.
Is there a lot of new development? 
Aside from single-family houses being razed to make way for apartments and condos, new residential development in Bedford Park is limited.
Weiss notes that Bedford Green House, which features 100 deeply affordable-housing units, opened in 2022. It has a rooftop greenhouse and an aquaponic urban farming system.
What's the transportation situation?
Three subway lines—B, D, and 4—serve the community, as do several bus lines: The Bx1 and Bx2 connect to the 6 train, and the Bx10 connects to the D train. The Bx22, Bx25, Bx28, Bx34, and Bx41 also run through the community. There also are trains to Westchester County: the BL20 and BL21 go to White Plains and the BL4 stops in Yonkers.
The BxM4, which goes to Midtown Manhattan, also stops in Bedford Park.
In addition, there's a Metro-North Railroad stop at the botanical garden.
What is there to do?
The New York Botanical Garden is, of course, a prime attraction. In addition to vast plantings sprawling over 250 acres, the garden offers a variety of programs and events as well as a seasonal weekly farmer's market.
The campus of Lehman College offers a variety of programs and events, including the Lehman Center for the Performing Arts, which features concerts and programs that are open to the public.
The 265-acre Bronx Zoo, the country's largest metropolitan zoo in terms of area, is nearby.
Van Cortlandt Park, which also is close to Bedford Park, offers a variety of activities and amenities, including fishing and golf.
Residents shop at nearby Fordham Plaza, whose name-brand stores include T.J. Maxx and Starbucks.
What's the restaurant/nightlife situation?
"In Bedford Park, nightlife and fine dining are not the name of the game," Weiss says. "It's casual takeout because it's a commuter community."
Vicenty agrees, adding that the main choices are "luncheonette style."
Residents frequent Bedford Café for burgers, bagels and sandwiches and Webster Cafe Diner, a family-owned eatery that serves American, Hispanic, and Mexican comfort food.
Other favorite spots include the sandwich and salad shop Nava Bx, Hudson Garden Grill, which is in the botanic garden and serves American fare as well as views of the arboretum, Jolly Tinker, whose menu ranges from wings to salmon and just about everything in between, and Shea's Emerald Bar, which is, as its name suggests, a traditional Irish pub.
How about grocery stores?
CTown is the main grocery store in the community. There also are bodegas.
Check out these listings in Bedford Park.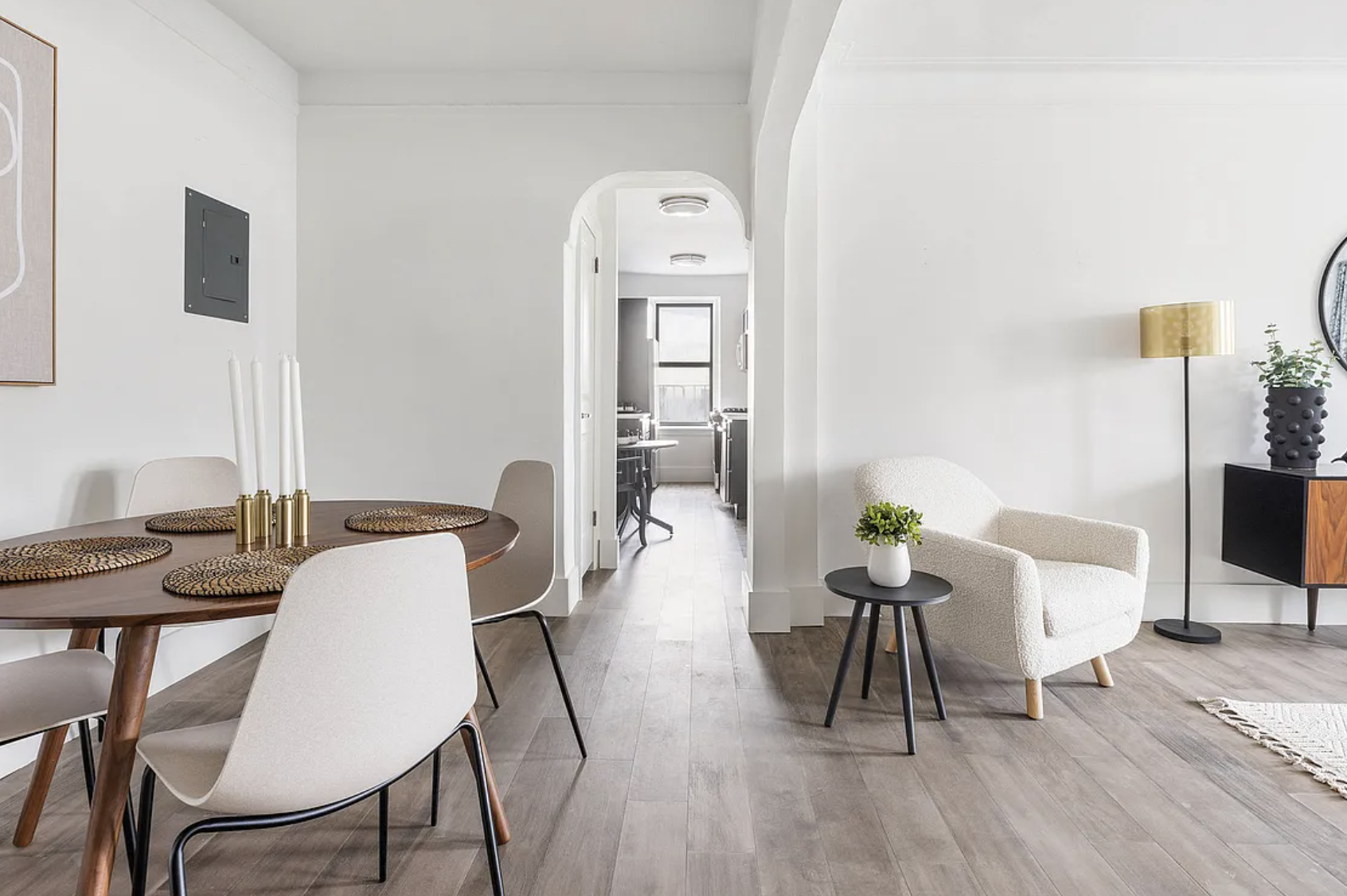 This one-bedroom, one-bath prewar co-op is 900 square feet and on the market for $245,000. The turnkey unit has an eat-in kitchen with a dishwasher and quartz countertops, hardwood floors, and original details that include arched doorways. The circa-1937 elevator building has 57 units on six stories and a live-in super.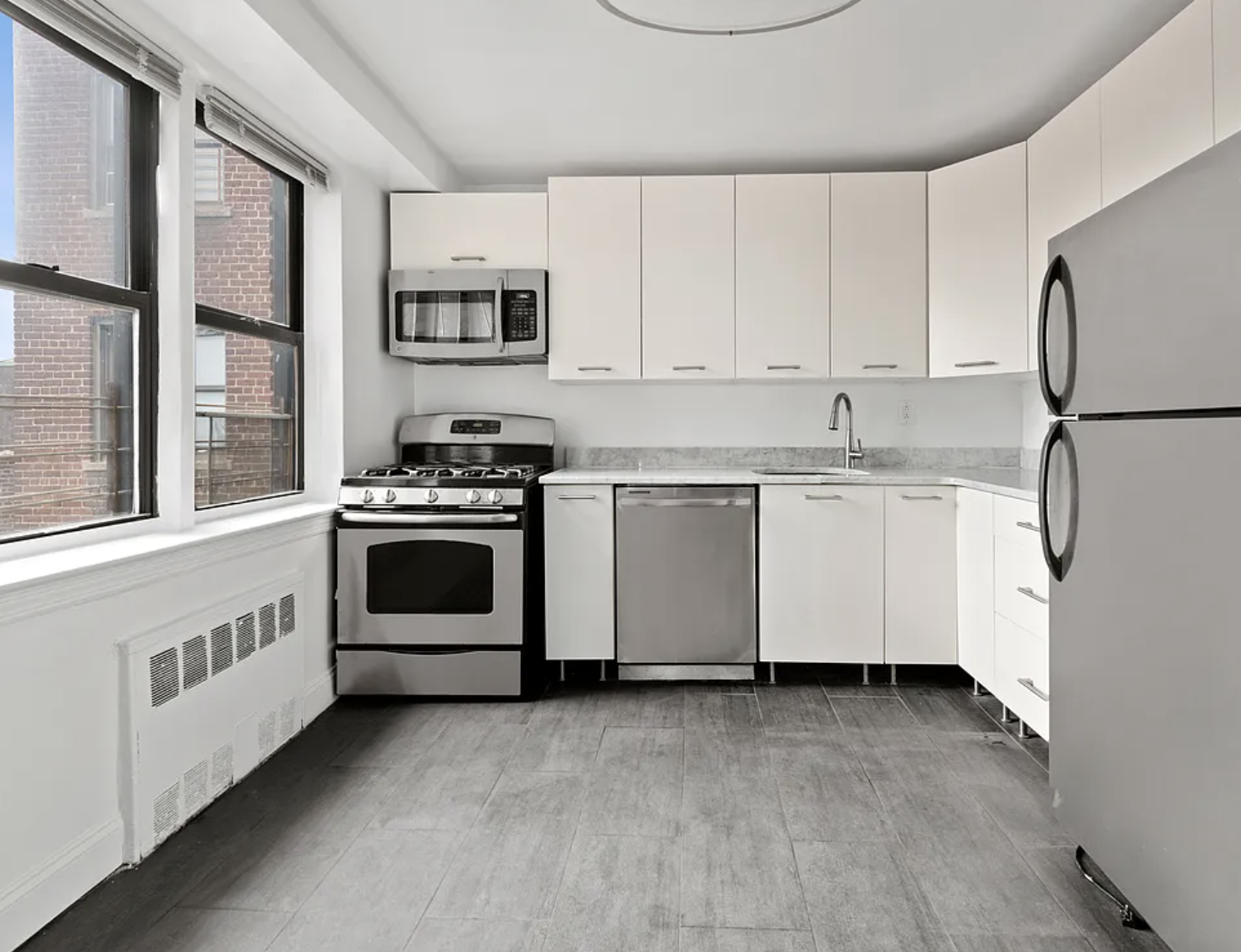 Listed for $280,000, this two-bedroom, one-bath renovated co-op has large windows on the south, west, and north, hardwood floors, and an updated kitchen with stainless steel appliances and a dishwasher. The six-story pet-friendly building, which dates to 1956, has 67 units, a live-in super, laundry room, and parking garage with a waitlist.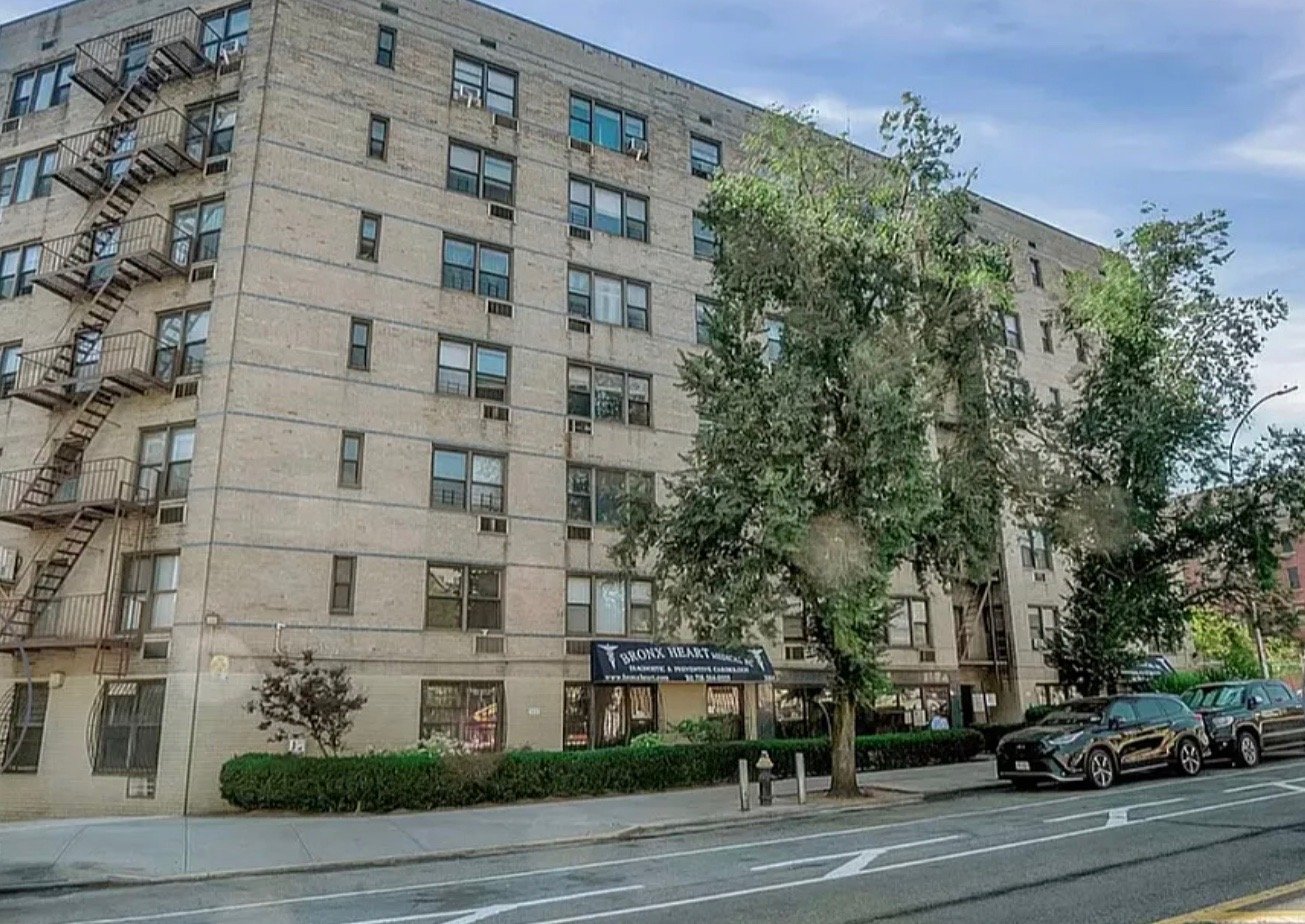 This 680-square-foot, one-bedroom, one-bath co-op has been reduced from $235,000 to $215,000. Features include an updated kitchen with stainless steel appliances and dining area. Dating to 1963, the six-story elevator building has 58 units, a laundry room, and parking garage and parking lot with waitlists.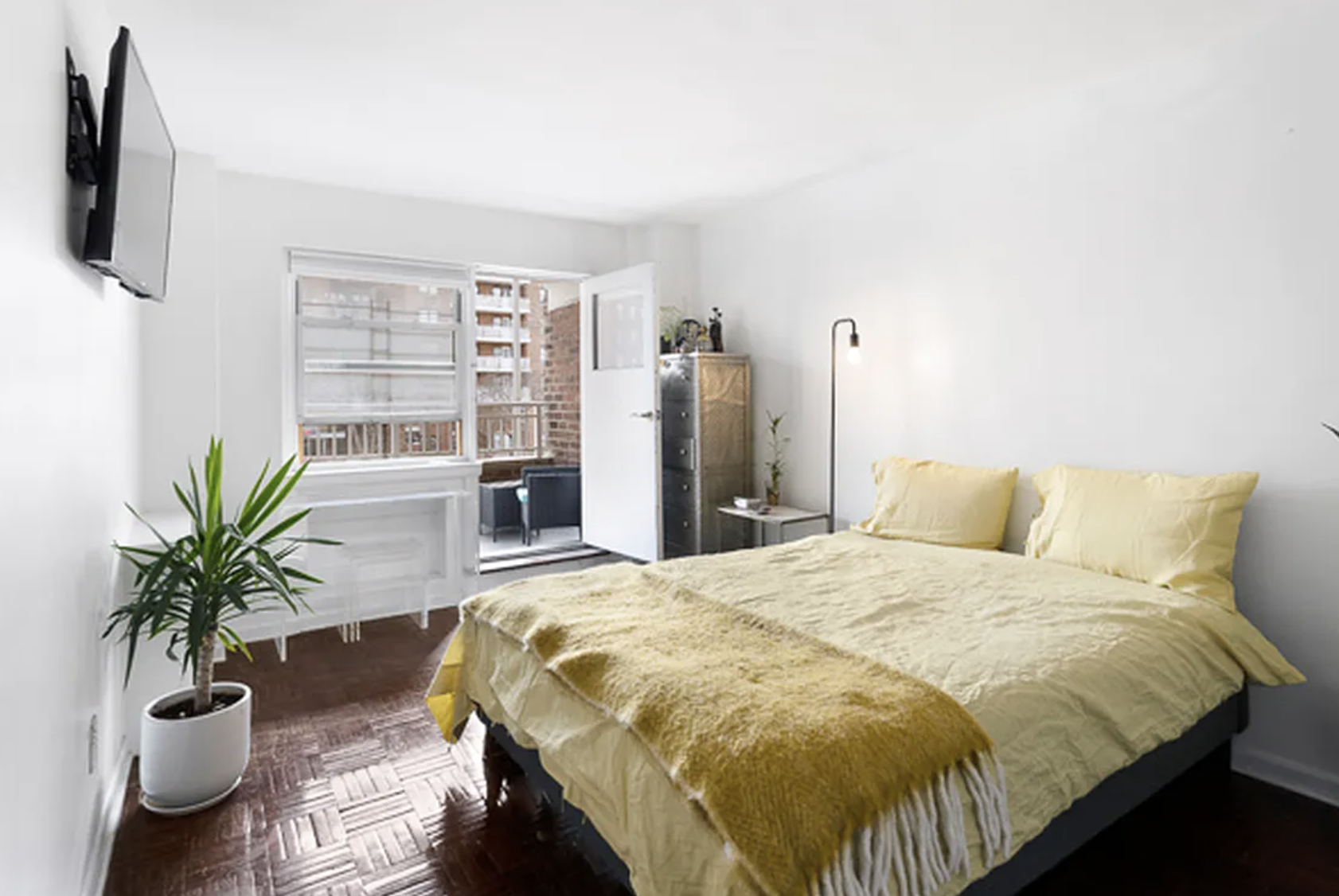 This 775-square-foot, one-bedroom, one-bath co-op has been reduced from $179,000 to $165,000. It has a private terrace overlooking the Grand Concourse, vaulted ceilings, a dining area, and cherrywood floors. The 12-story elevator and doorman building dates to 1956 and has 113 units, a parking garage, and laundry. Pets allowed.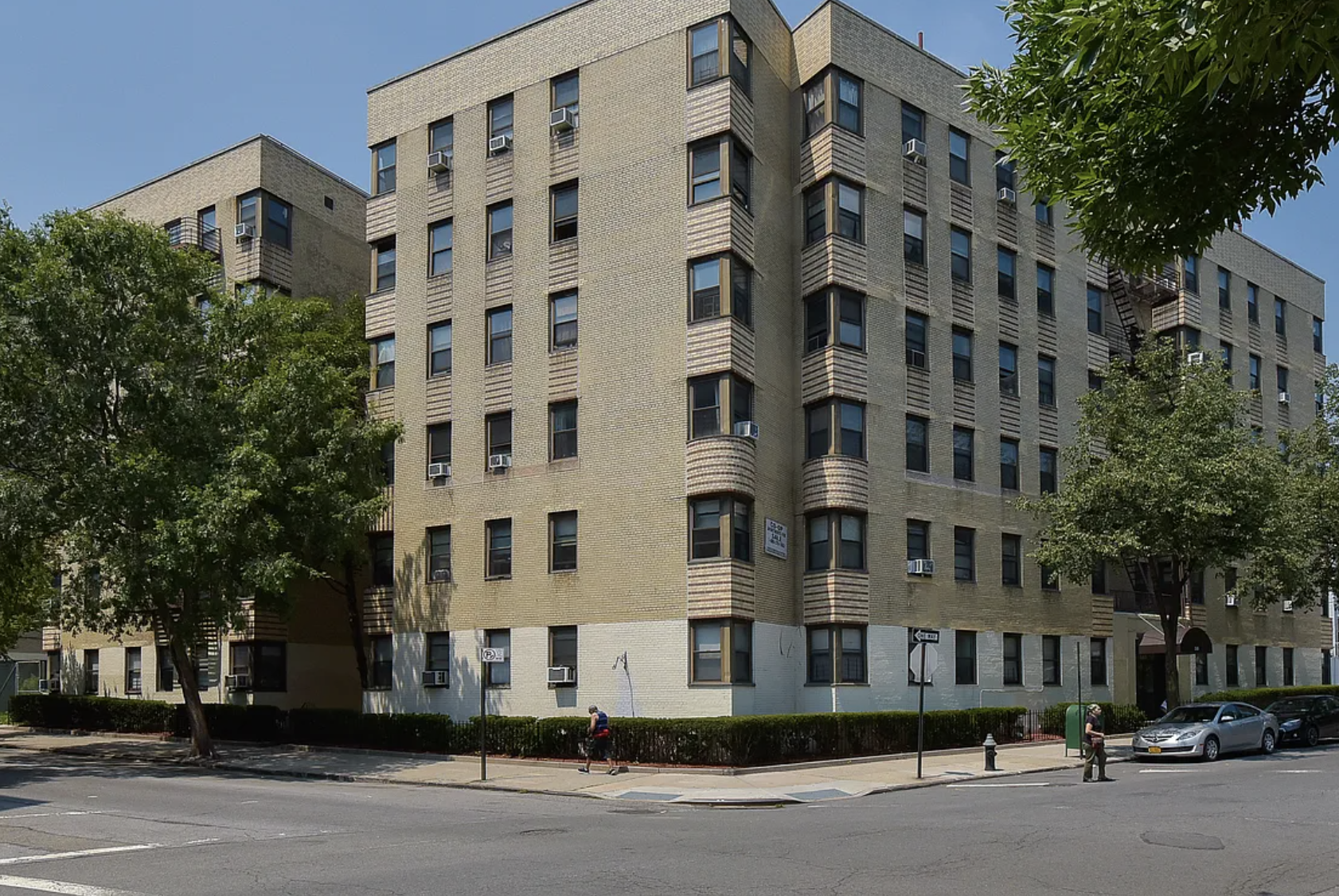 Originally listed for $209,900, this 785-square-foot, one-bedroom, one-bath co-op is now asking $199,000. The lobby-level unit has park views from all rooms, high ceilings, hardwood floors, and an eat-in kitchen with an archway entrance. The elevator building has six stories, 56 units, an elevator, a bike room, laundry room, and live-in super.
Nancy A. Ruhling is a freelance writer based in New York City.
Brick Underground articles occasionally include the expertise of, or information about, advertising partners when relevant to the story. We will never promote an advertiser's product without making the relationship clear to our readers.