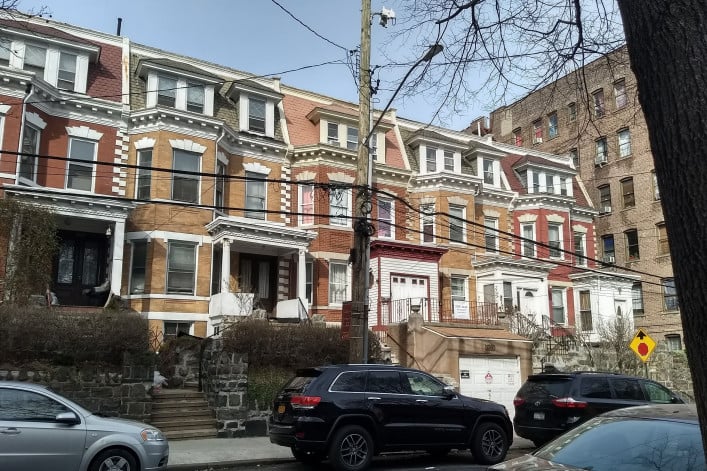 "Live among the cognoscenti on a picturesque, tree-lined boulevard in Bedford Park—The Bronx's next hip, trendy nabe." —From a Bronx apartment listing. 
Hip and trendy? That's not how most residents would describe their neighborhood. Bedford Park, in the northwest corner of the Bronx, is going through many changes and, like many New York City neighborhoods at the moment, it defies slick labels. Bedford Park is a much more nuanced slice of the city than that. 
As David Cruz, former editor of local newspaper the Norwood News, explains, Bedford Park is a neighborhood "trying to fight against the tide of overdevelopment and attempting to preserve its history." 
Similarly, Taylor St. Valliere, an agent at Corcoran, says Bedford Park, which sits between Norwood to the north and Fordham to the south, is "different from the surrounding areas but is neither withdrawn nor remote. Just more laid back."
---
[Editor's note: A previous version of this post was published in [most recent published February 2019]. We are presenting it again with updated information for June 2022.]
---
Shannon Lee Gilstad Sucre, a long-time resident and seasoned activist, is someone who knows a lot about Bedford Park. Gilstad Sucre is a vocal fan of the neighborhood, where she has lived on and off for 21 years—as a teenager, a college student at Lehman and now as an adult. These days, she lives in a co-op with her husband. 
"It feels like the neighborhood has changed more in the past three or four years than in the last 25 years. The demographics have changed, but this is still essentially a quiet, working class, bedroom community. People go to the city to work and party but come back to live here," she says. 
Now that many of the area's single-family homes have been torn down and replaced by apartment buildings, she worries there's less of a "community feel" and the neighborhood is becoming more transient.
Gilstad Sucre says that in the early to mid 2000s, the media described Bedford Park as one of NYC's "best-kept secrets" but with real estate and land cheaper there than in most of the rest of the city, "we just assumed that we'd be the next stop on the gentrification train."
And why not? "We have Fordham University, Lehman College, New York Botanical Garden, and tons of parkland. My husband goes jogging in Van Cortlandt Park after work and on weekends. In the opposite direction, Mosholu Parkway will take you to Bronx Park, which has trails by the river that go through the woods for miles. You have East Side and West Side subway access, express buses to the city, buses to Westchester County, and Metro-North," she says. 
To New Yorkers who think the Bronx is "so far away," she has this to say: "There are trendy places in Brooklyn that are just as far from Midtown. I get to Columbus Circle in 30 minutes during rush-hour and I'm at Grand Central in about 20 minutes by Metro-North," she adds.
The area defies expectations in other ways, too.
"People hear that it's the Bronx and make a bunch of assumptions. Friends and colleagues who've come to visit comment about how green it is, and how big the apartments are. My window looks out on trees and flowers—we even have a hawk who visits, and raccoons and you'll sometimes catch sight of wild turkeys near Mosholu Parkway early in the morning."  
Gilstad Sucre was part of an effort to slow gentrification in the neighborhood.
A few years ago, "the Community Board had visioning sessions and worked with a consultant to draft a proposal to downzone parts of Bedford Park and Kingsbridge Heights in an attempt to save it from overdevelopment. Ultimately our request was denied by the city so here we are." As a result, many single-family homes were lost. 
"From the main drags, [the neighborhood] doesn't seem so different now, it's when you walk the side streets you see that so many of the homes are gone. It's really sad to see so many of our memories gone and turned into rubble but I've learned to make peace with it. You can't turn back the hands of time," she says.
What does the future look like for Bedford Park? Gilstad Sucre says that her neighborhood is in such a state of flux that she thinks "with all the new buildings opening up and still being built, it's going to take a few more years to see what this neighborhood is going to be like."
Bedford Park's origins
Bedford Park, like so many other New York City neighborhoods, got its name from a well-known London suburb that it was meant to emulate. The land it was built on belonged to Leonard Jerome, a colorful and well-known 19th century New Yorker who was Winston Churchill's grandfather. Jerome and his business associates leased some of their Bronx land in 1866 to be used as a racetrack. The track is where the first Belmont Stakes was run. 
Later Jerome sold his Bronx properties, which included what would eventually become Bedford Park. During the 1870s, streets were laid out, maple and elm trees planted, and water lines installed, all in preparation for the building of single-family homes. By 1884 The New York Times described the area as being for "New Yorkers of moderate means" who would be given "the chance to become owners of comfortable homes on easy terms."  
Nine of the Queen Anne-style houses that were built in the neighborhood from 1910-1912 are still standing on Perry Avenue, between Bedford Park Boulevard and 201st Street. About 10 years ago they were designated an official city landmark district, one of the city's smallest.  
One of Perry Avenue houses sold a few months ago for $815,000. It came with a few interesting alterations—most notably a garage and a backyard swimming pool. The house has four bedrooms and three baths.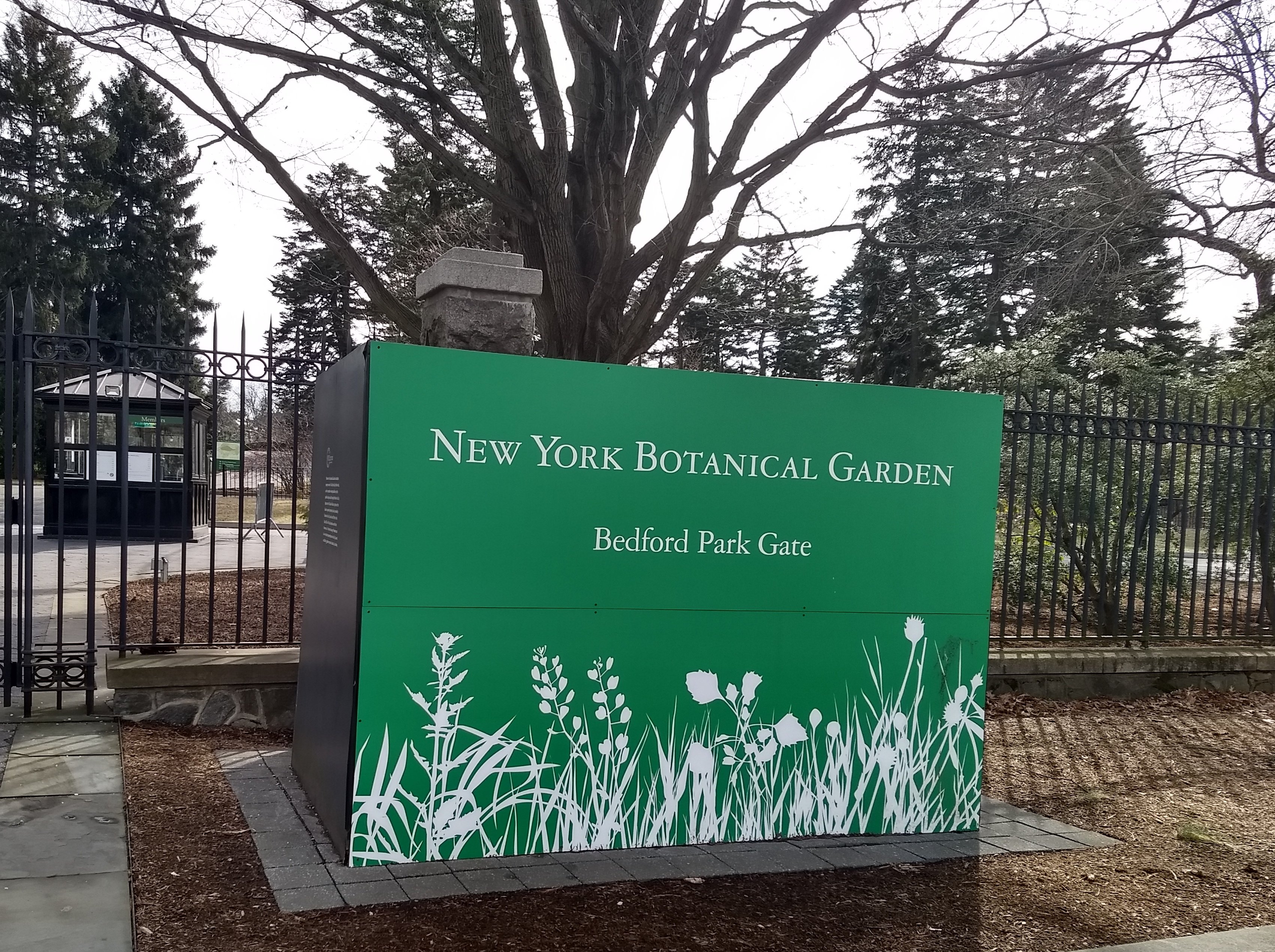 Where Manhattanites came to escape
By the early 1900s, with a growing population wanting more space and an escape from the crowded streets of Manhattan, developers began building apartment buildings here, sometimes sandwiching single-family houses between six- and seven-story buildings. 
Today, Bedford Park has a well-established community group, Bedford Mosholu Community Association, which is working to preserve the neighborhood's character and protect it from overdevelopment. 
Barbara Stronczer, president of the group, has lived in the neighborhood for 40 years and says that when the group got started, most of the members were "senior citizens with a European background." Now, she says, younger people and people with diverse ethnic backgrounds are coming to the monthly meetings. 
Jose Giralt, who has lived in Bedford Park for over a decade, appreciates its "neighborly, tight-knit, friendly feel.
"It is a solid, working-class community with a fair variety of multi-family houses—originally built as single-family—and apartment buildings that contribute to its cultural and ethnic diversity," he says.
The diversity extends to newcomers, including some from the Midwest. As Rafaela Santos, who has lived in the neighborhood for nine years says, "Since the pandemic, a sizable number of people moved in. I don't know where they're all coming from, but I did meet a young lady from Kansas."
[Insider's tip: Want to sound like a longtime Bedford Park resident? Then you need to refer to 203rd Street as Two Third Street, 205th Street as Two Fifth Street. Drop the hundred entirely.] 
Boundaries: West 198th Street in the south, Mosholu Parkway in the north, Botanical Square in the east and Jerome Avenue in the west
Real Estate: According to StreetEasy, the sales price for a one-bedroom co-op is $199,000. A one bedroom in a new development is $235,000. And a one bedroom rents for about $1,750
Plenty of public transit but parking spaces are hard to find
"We've got excellent access to public transportation: The D train underneath the Grand Concourse makes the trip to Midtown in 35 minutes during morning rush hour on trains that run express; the 4 train station is on Jerome Avenue and an express bus to Manhattan runs along the Grand Concourse (BxM4). We also have buses to Yonkers and Westchester County if you need to head north.
"I've heard positive comments about Citibike expanding into Bedford Park ('it's overdue') but also complaints ('the dock near my building never has bikes') or, from car owners ('it was hard enough finding street parking before Citibikes took over the spaces. Where are we going to park now?).
"I have a car that I primarily use on evenings and weekends for chores and the occasional weekend getaway and for some work-related activities. For me, it's probably a 50/50 split between subway and car use. My car is parked in my building's inside garage." —Jose Giralt, rents
"The trains and buses are not as full as they were pre-Covid [when the] 4 train was operating at something like 110 percent capacity. Couple that with the rezoning of Jerome Avenue further south and one has to wonder what the plan is for increased population on public transportation. Bringing in so many people with no comprehensive plan is not sustainable. Parking has been an issue here for decades but the buildings going up don't have garages, so now it's untenable." —Shannon Lee Gilstad Sucre, owns
"Parking is impossible at night. People park in front of driveways, hydrants. Most people here have cars. I'm a block from Metro North station and can be at Grand Central in 17 minutes." —Barbara Stonczer, rents
"I walk down the hill to the Metro-North station to have my hair done every week." —Margaret Collins, owns
"Public transportation? It's horrible. I don't touch the D and the buses are horrendous. I take a lot of cabs and often my daughter picks me up in her car. The hills make it hard to walk around, especially in cold weather." —Yolanda, lives in senior housing 
Diverse? 'Richly so,' according to one resident
"My neighbors are white, African American, Puerto Rican, Mexican, Albanian, Pakistani, African, and some are from South America and Eastern Europe." —Rafaela Santos, owns her own home with her husband
"Ten or 12 years ago store owners were mostly Hispanic—now I'm noticing many more who are from Yemen and Bangladesh." —Barbara
"I live on the sixth floor with five other units on my floor. My wife and I are Hispanic. Our neighbors are an Indian-born couple by way of Guyana; a 75-year-old single Afro-Cuban man; a Brazilian couple in their 40s; a 30-something Chinese man with a white roommate; and a 30-something Anglo couple. Of course, [all of] Bedford Park isn't as perfect a mix as my floor or building—I consider it primarily a Latino neighborhood without the intensity of other Latino enclaves in Queens and Brooklyn—but, I have found over the years that regardless of ancestry or cultural heritage, all people feel welcome here." —Jose
"I've been around to see demographics shift. I remember when the last wave of Irish immigrants started moving into Woodlawn and Yonkers or even back to Ireland. We had a sizable Korean community who owned businesses here but most have left, except for some of the elders. Their church and senior center is still here…20 years ago we also had a lot more Puerto Ricans, many of whom have gone to Florida, to the suburbs, or back to the islands. There were once a lot of Albanians and people from the former Yugoslavia and many Ashkenazi Jews though most have passed on. 
"I remember when Dominicans started moving here en masse from Upper Manhattan or straight from the Dominican Republic…There are many more Mexicans here than 10 or 20 years ago. We've got a large Ghanaian population, many of whom live in Tracey Towers on Mosholu Parkway and Jerome Avenue as well as Bangladeshis, though most live in Norwood." — Gilstad Sucre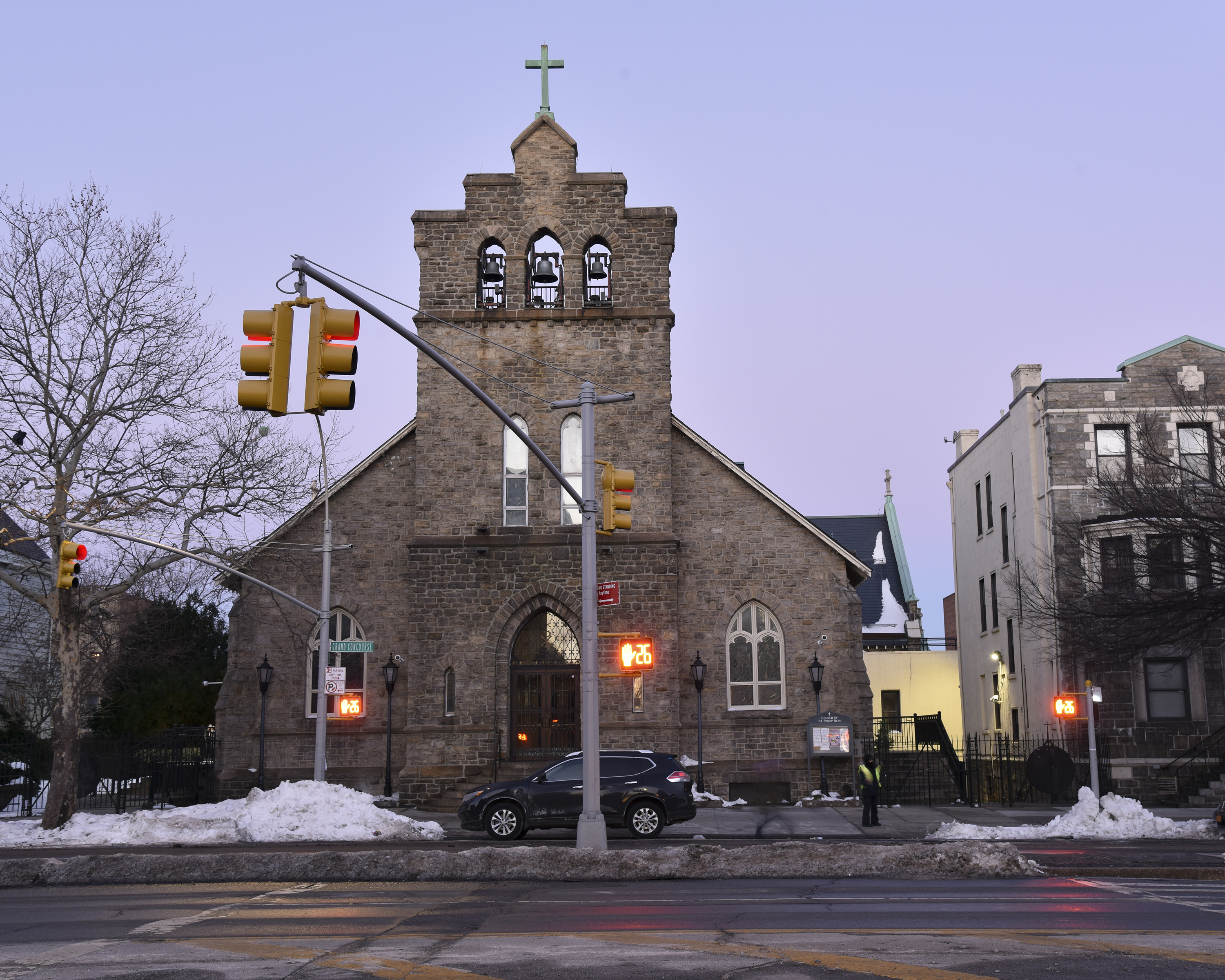 A friendly place to live
"A friend of mine moved to Riverdale. She says she misses our building. Much friendlier than her new one." —Margaret
"Sadly we lost a favorite tenant to cancer who kept all the tenants informed of the goings-on in the building, from frivolous gossip to more serious maintenance issues that needed attention in the building. Her wake was well-attended at the church across the street." —Jose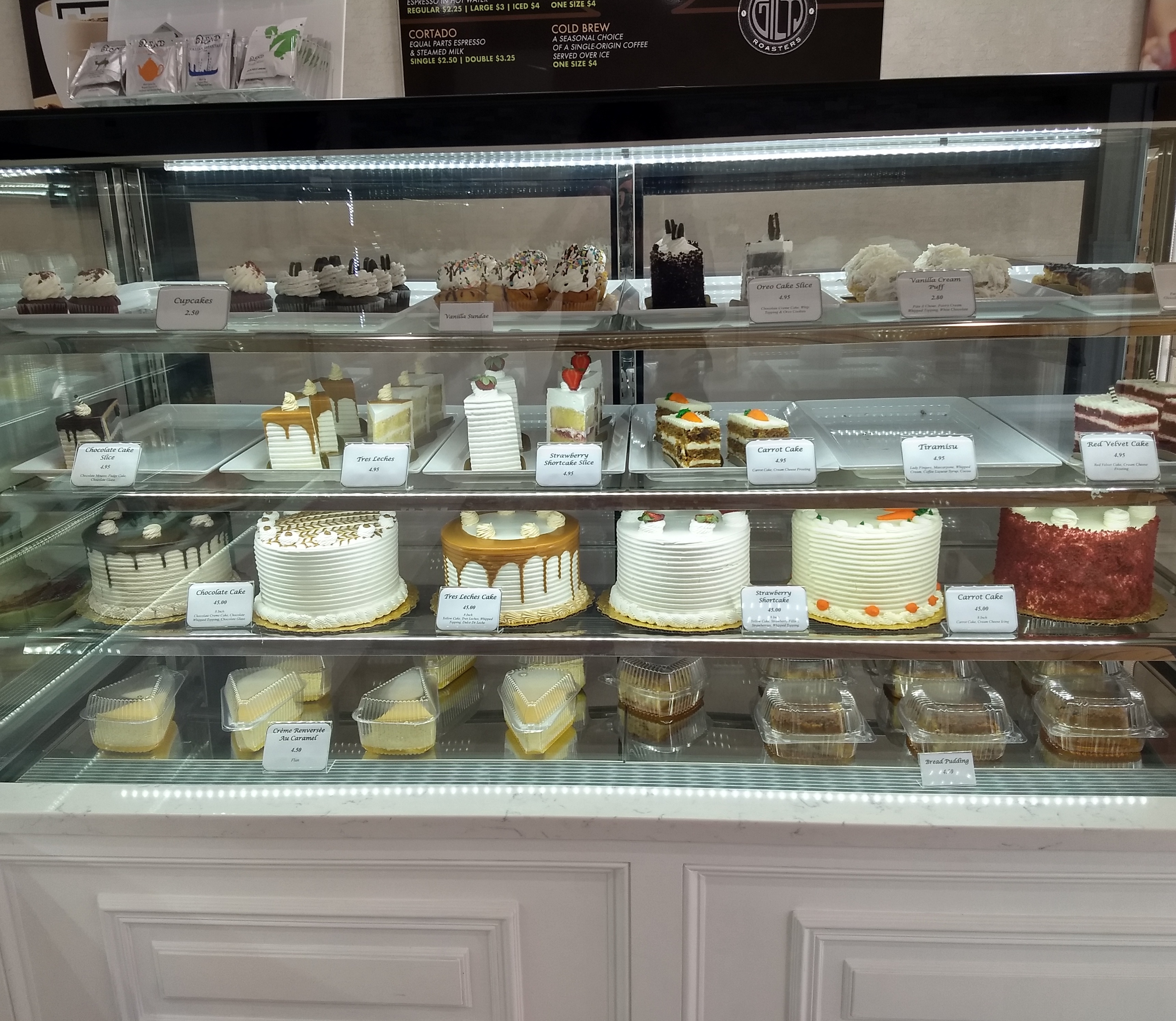 Plenty of restaurants, but residents want more
"It seems like the outdoor dining spaces saved many of the eating establishments during the pandemic. One that didn't make it was one that was 'famous' within Bedford Park, Madden's Pub. As for other businesses, I haven't seen a single laundromat, liquor/variety store or bodega close during Covid. Certainly none of my favorites. 
"For a general diner-type I like National Restaurant/Coffee Shop. If you can't decide on anything specific, they offer a good variety of dishes with excellent breakfast choices any time of day or night (well-seasoned home fries with breakfast platters). Jerome's Pizza, (IMO best pizza in BP); and El Rinconcito del Sabor Dominicano when you're in the mood for Latin American dishes (try the roasted chicken with rice and beans, nothing fancy but dependably good). My favorite takeout spot is Kawah for typical Chinese; they do takeout only. By the time you're placing your third order with Kawah, you feel like they've known you a long time." —Jose
"Many of the pizzerias here were bought by people from the Balkans in the 90's and early 2000s. My favorite is Jerome Pizza and Pasta. I've been going there for over 20 years. The Jolly Tinker Bar was owned by the same Irish family for almost 50 years and was sold about five years ago. They've kept the name but remodeled and now they serve food. The clientele used to be older and middle-aged Irish, Germans and others of European ancestry and some Puerto Ricans who had grown up around here. 
"Now the crowd is younger, more Latino and Black. The menu incorporates some Latin/Caribbean cuisine. If you want to have a restaurant here, you really need to include some Latino food so you'll see anything from tacos or flan to just rice and beans at our bars and grills." — Gilstad Sucre 
"I like Bedford Pizza Pasta because they treat us [students from nearby Mount St. Ursula Academy] really nice. And they give us a student discount." —Trina, who was a student at St. Ursula and lives in the neighborhood
"I like the Webster Diner's awesome breakfasts. I like the bacon, eggs, cheese and home fries." —Jennifer, 28, rents
"I like Rocco's Pizza but whenever I go, I feel bad about not going to the pizza place across the street from it. It's just that I like this one better." —Jasmine, 26, rents
"We have two supermarkets within three blocks—Fine Fare and C Town—but because we have a car, we go to Yonkers for our groceries. We stay local for quick milk/bread/egg trips. I recommend Mi Casa Bakery/Coffee Shop, for Spanish coffee and cakes. 
"There's a nice little Albanian bakery on Bainbridge Avenue that I like. Confectionaires, a new place across from the Botanical Garden garage on Webster, is doing well and their stuff is wonderful." —Margaret
"When I want to go to a restaurant, my daughter picks me up and takes me to Soho." —Yolanda
"There are a lot of mom-and-pop shops owned by people from India, Pakistan, Mexico that carry specialty items like jackfruit, which I love! I love the local Chinese restaurant on Bedford Park, Hung Hing; the Webster Cafe; and for pizza, Tradita Brick Oven Pizza."  —Rafaela
"People come from all over the Bronx and Westchester to buy their African and Caribbean food here. We have things you can't get anywhere else. We have Ghanaians, Senegalese, people from the Caribbean, as customers. I am from Nigeria and often speak Ibo to my customers." —Angie, works at Royal African and Caribbean Food 
"There's a great new bakery on Webster Avenue, Confectionaires, but we don't have any nice restaurant where you can sit down and have a glass of wine —at least not yet. There's an upscale restaurant in the Botanical Gardens but that's too expensive for most of us. In the warm weather, there's a farmer's market on Wednesday mornings at the Botanical Garden but it's mostly cheese and baked goods, not all that many vegetables. Too upscale for me so I don't go." —Barbara
"We're missing a fresh meat market and it's harder to find fresh vegetables and fruits here than it was in Washington Heights where I used to live. The produce in the supermarkets is chopped up and packaged—that's not what I like." —Geraldine, 27, rents 
A few nightlife choices, if that's your thing
"Nightlife here is still very limited. A few of our bars shut down during the pandemic. Maddens was around forever. About a decade ago a young woman bought it and introduced karaoke, more drinks and music that appealed to a younger crowd and she was pretty successful. It closed in February with no fanfare. There was also a bar/restaurant Sabor Latino for about five years. I'm not sure why they closed as they seemed to do good business and it was pretty lively there.
"Then there's Shea's Emerald which is still there. The last of the Irish bars, the clientele isn't really Irish anymore. I'm not much of a night owl but my husband and I love Bronx Alehouse in Kingsbridge. I wouldn't say it's really bustling, but there are several cool bars and restaurants in Kingsbridge and Riverdale that people head to for a night out, or maybe on 207th Street or Dyckman in Inwood, just across the bridge" — Gilstad Sucr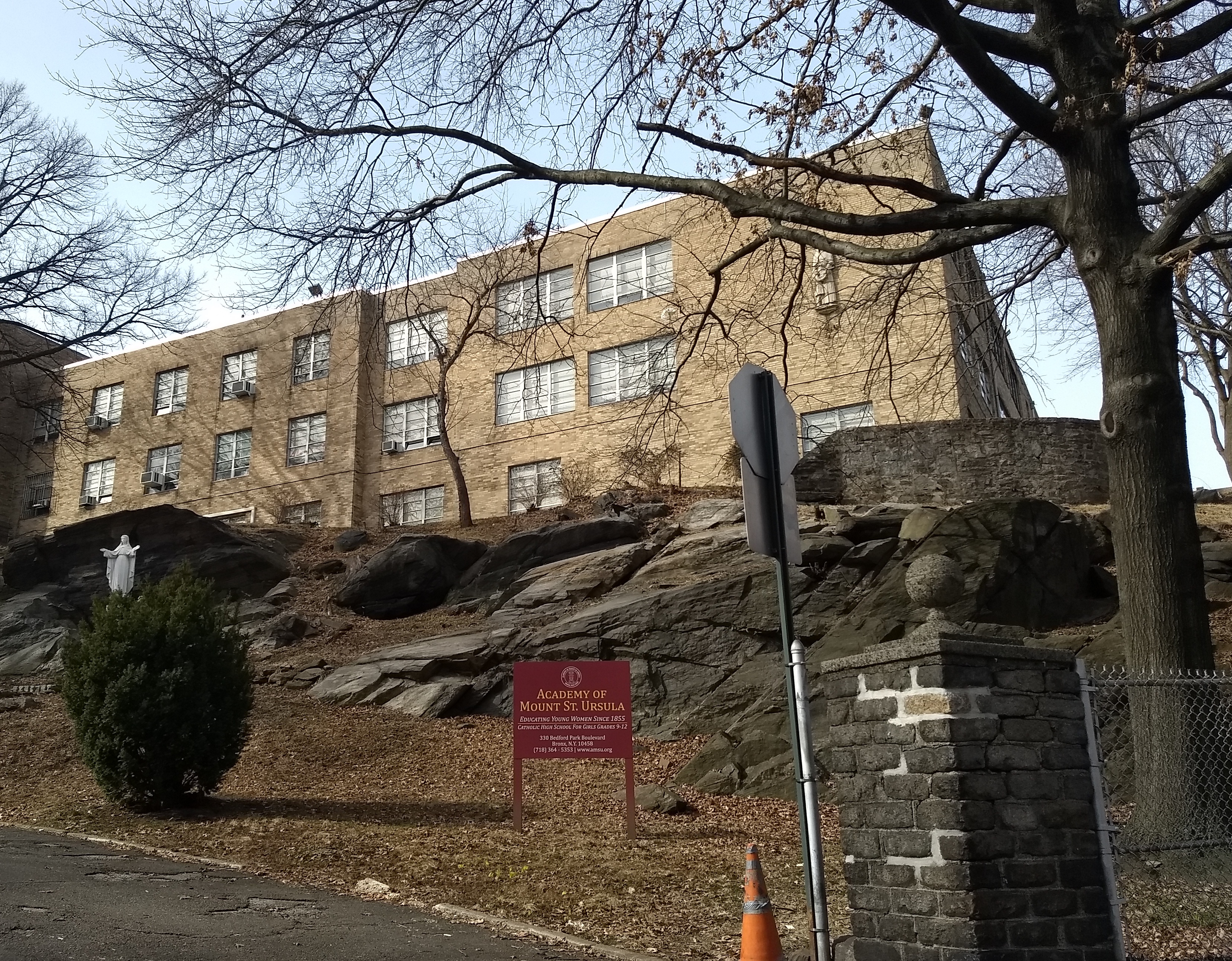 A nice place for families but public schools aren't the greatest
"My twins go to school here. They're in third grade. I think there's too much emphasis on testing." —Jennifer
"This is a good place to raise a family but the public school scores aren't great and the classrooms are crowded. We have charter schools and parochial schools, which offer other choices. People I know who are raising families here shop around for good schools. Many get up early in the morning to take their kids to school in other areas. Our co-ops make good starter homes for young families." —Barbara
"It's a good place to raise my kids. It's friendly and quiet. My family has lived here for a long time. Lots of people stay. There's a library a few blocks away. I'm on my way there now, and there's a playground we like next to PS 8." —Jasmine, 26, rents
"Yeah, it's a good place to grow up. I went to public school. There's a close community in the public schools but, for high school, I switched to the Academy of Mount Saint Ursula. —Trina
Need some quiet? The Botanical Garden isn't the only place to find it
"For green space, the Botanical Gardens and Mosholu Parkway are great for morning walks, jogging or just simply sitting on a bench." —Rafaela
"The campus of Lehman College is an interesting combination of green space with old-style and new architecture. A lot less quiet is Mosholu Parkway with the car traffic, but it has plenty of benches and is beautifully landscaped." —Jose
"In this 'hood the green spaces I like are Mosholu Parkway and Williamsbridge Oval. [The Oval is in Norwood, one neighborhood over from Bedford Park.] —Anthony Rivieccio, rents
"For baseball, we have the terrific Frank Frisch Field named after Bronx native and baseball hall of famer, Frankie 'The Fordham Flash' Frisch." —Barbara
What are residents worried about?
"Developers are buying properties. Even if it's a house on a sliver of land, they want it. If more housing comes, we already have a lack of enough seats in the schools. We were promised infrastructure improvements when the rezoning was proposed, we haven't seen any yet. And the new buildings don't include any parking facilities. They say we're transit rich and don't need to provide parking. Parking was once great here. Now it's a real problem.
"And we worry that the increase in development throughout the area has caused the loss of private homes, many that are close to or over 100 years old. After studying the history of our neighborhood, we're going to look into obtaining historic district designation for the neighborhood, certain blocks and/or buildings." —Barbara
"We're not bringing in younger people in our parish and...some of the new housing that is being built is shoddy construction. A building that offers supportive housing just opened but it's already falling apart." —Margaret
"Currently there are two common complaints. First is the lack of street parking. But honestly that complaint has been going on for decades. I moved to Bedford Park for the first time in 1984, moved to Norwood for 20 years and then back to Bedford Park in 2007. They were complaining about street parking then and they still are.  
"The second complaint, which has been growing more and more intense over the last two to three years, is that there are too many new, market-rate apartment buildings going up. Some of these buildings don't have indoor parking garages, exacerbating the problem of limited street parking spaces. Recent Community Board 7 meetings have included vigorous calls for permit parking for residents, discouraging outsiders from parking on our streets." —Jose
If you're thinking of moving to Bedford Park…
"Are rents affordable here? You're joking, right? As a long-time renter of course I pay a lower rent. But for a new person, these prices are rip-offs." —Anthony
"We are lacking good shopping. Lots of 99 cent stores, nail salons and barber shops. What we really need is a bank. I have to walk about seven blocks to get to mine." —Barbara
"Apartments on the Grand Concourse have a reputation for being bigger than those on adjoining streets. But the Grand Concourse is the main thoroughfare of the Bronx which means lots of emergency vehicles and sirens. So, with more space comes more noise. Webster Avenue, on the eastern edge of Bedford Park, is often used by emergency vehicles and is also noisy." —Jose
"Rents are still affordable compared to other neighborhoods in the city, but home prices are quickly rising. I get flyers offering me 'cash for your home.' If you are thinking of living here, take a walk around the neighborhood, get a feel for the different blocks and if one speaks to you, start looking right away because people are discovering that this is an awesome place to live!" —Rafaela
"This is a nice neighborhood for anyone who is single and wants good transportation. People need to find out more about the neighborhood. The Bronx has gotten a bad rap over the years, but I think it's the last bastion of reasonable rents." —Margaret
"It's nice and quiet here. I moved from Bed-Stuy, which is a lot noisier." —Zachary
"The real estate market in Bedford Park is pretty hot right now. Especially the sales market...With such easy transit access to Manhattan, getting a renovated apartment in a nicely maintained building for less than the price of a studio in most other neighborhoods is an opportunity most savvy buyers and renters can't refuse…'strike while the iron is hot is my advice'.... —Taylo
Brick Underground articles occasionally include the expertise of, or information about, advertising partners when relevant to the story. We will never promote an advertiser's product without making the relationship clear to our readers.