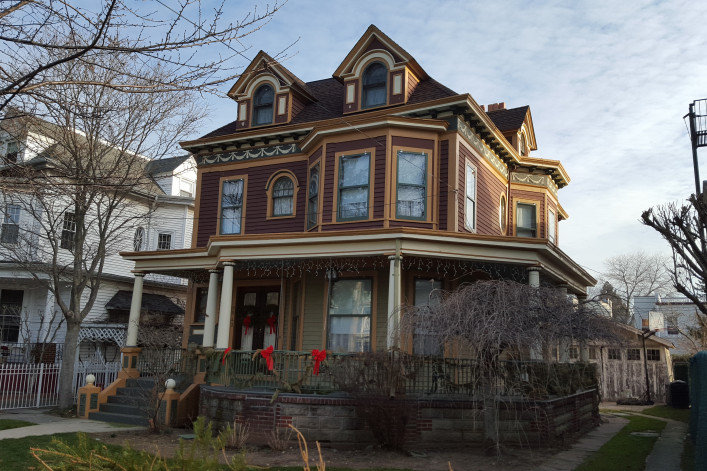 In 1905, a writer rhapsodized about the bucolic feel of Richmond Hill, a then-new neighborhood in southeast Queens, and one of the city's first planned communities: "[T]he tired toiler from busy Manhattan who sits upon the piazza of his Richmond Hill home on summer evenings enjoying the cool breeze that sweeps across the Island, still feels that he is in the country. His children indeed have...the best advantages of the metropolis without its noisy whirl and stifling air."
Fast-forward 116 years later and one long-time Richmond Hill resident expressed pretty much the same sentiment about the neighborhood, although in plainer language.
Longtime resident Ivan Mrakovcic described it as "a great place to raise a family and "a good fusion between suburban living and higher-density city living." Sadly, Mrakovcic, a source who helped shape the original version of this article and who was a pillar of the Richmond Hill community, died just before the pandemic took hold. As one neighbor says, "the whole community is still in mourning."
---
[Editor's note: An earlier version of this post was published in November 2018. We are presenting it again with updated information for May 2021.]
---
It is said that Richmond Hill got its start when a successful Manhattan lawyer, Albon Platt Man, was riding along a toll road that is now Jamaica Avenue on his way to his summer house in Lawrence, New York, on Long Island, and was struck by the beauty of the farmland (much of it owned by the Lefferts family) that he saw around him.
Not long after, he bought a big chunk of that land and began to develop it as a middle-class suburb. One of Man's business partners, a landscape designer named Edward Richmond, died before the project was completed and some say that the area was named for him; others cite London's Richmond Hill as the inspiration.
Between 1868 and 1874, streets, a school, and a church were constructed, and one-family houses were built in the popular styles of the day—Queen Anne, Craftsman, and Italianate. Buyers were largely businessmen who commuted to and from Manhattan, and their families. Prices ranged from $2,500 to $5,000 for houses that were big enough to accommodate large families. By 1900, prices had climbed to $8,000.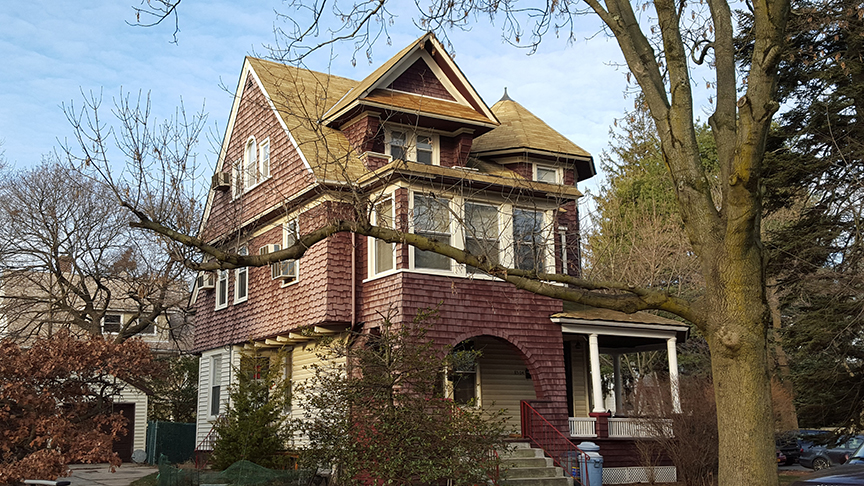 The part of Richmond Hill that Man created is referred to as North Richmond Hill or Victorian Richmond Hill. The area south of Jamaica Avenue, one of the area's major commercial streets, is known as South Richmond Hill. Although all of the neighborhood is still low rise (even apartment buildings are only a few stories high), the southern portion is denser, has smaller homes and is the more diverse of the two areas.
The area is now sometimes referred to as Little Guyana, sometimes Little Punjab, and is now home to Latin Americans, South Asians (it has the largest Sikh population in the city), and families with roots in the Caribbean, primarily Trinidad and Tobago. The heartbeat of the southern portion is Liberty Avenue, where small, ethnic mom-and-pop shops still outnumber chain stores.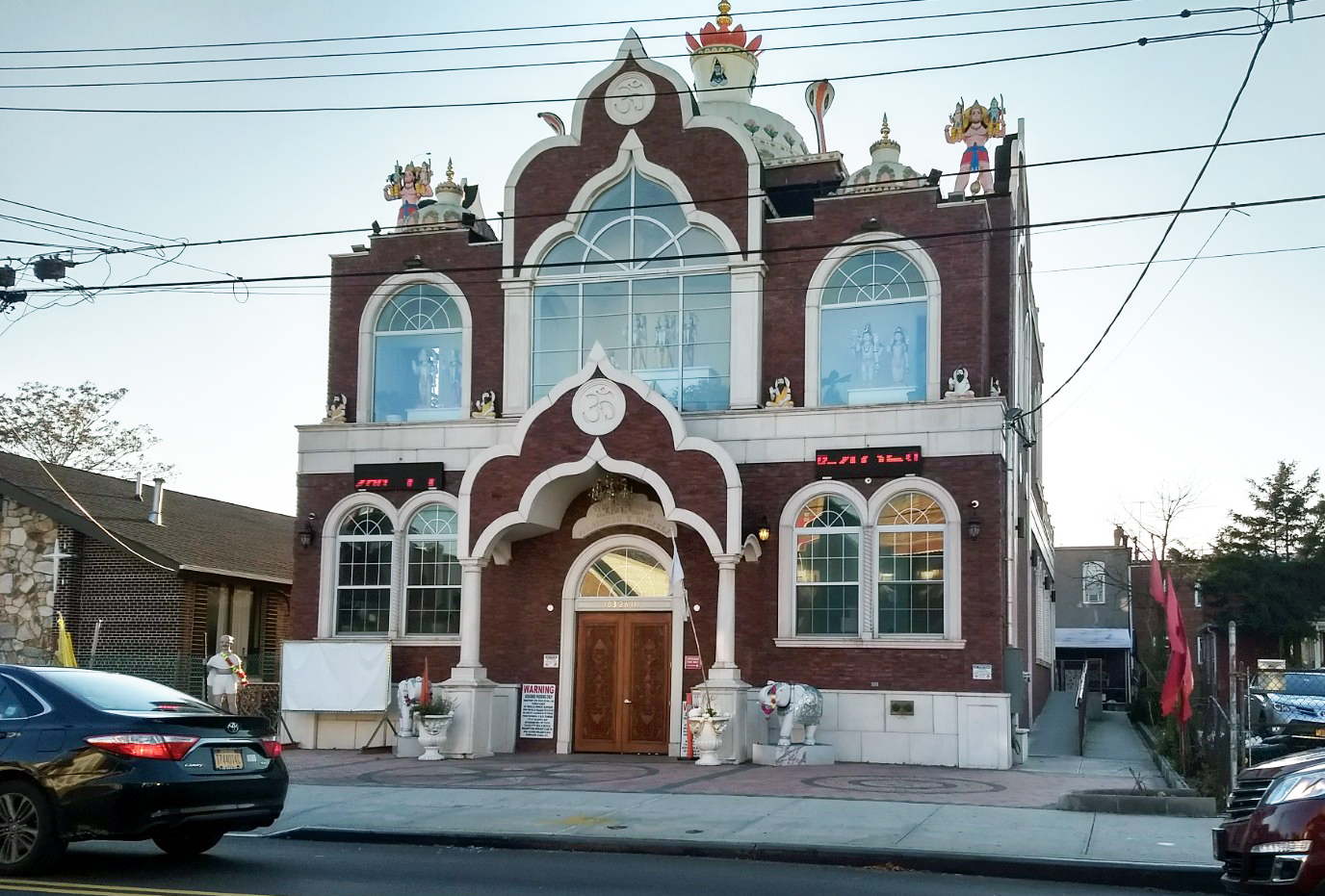 Some stores along the area's commercial streets closed during the pandemic, and Wendy Bowne, president of the Richmond Hill Block Association, says that some banks used by residents closed "so we had to venture into neighboring communities to do our banking. But, in reality, we didn't have many banks here to begin with."
Over the past year, there's been an effort to support local stores and restaurants. Alfie's, a popular pizza place, only had to close for one week and Neir's Tavern, one of the oldest bars in Queens that was scheduled to close before the pandemic, was able to stay open. But, one long-time fixture of Richmond Hill life, Woodhaven House, did shut its doors. With no parties, no catering for church events, no live music on Saturday nights to draw a crowd, this well-known business wasn't able to hang on.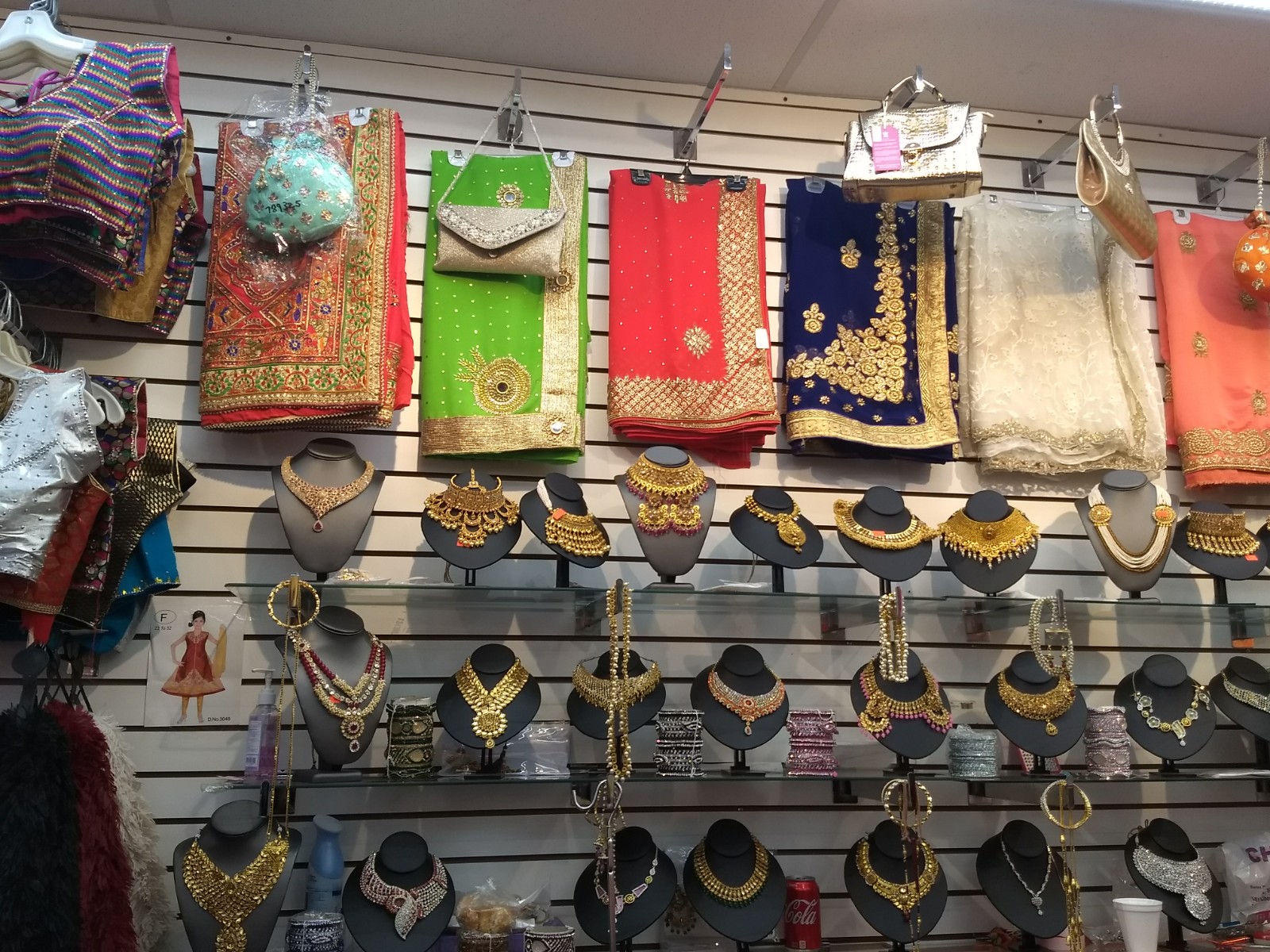 Two years ago, residents of North Richmond Hill celebrated when the blocks south of 84th and Myrtle Avenue from 116th to 112th streets were designate a historic district. A group of neighbors had worked together for years to make that happen.   
Once that project was completed, some residents turned their attention to converting an abandoned property along the former Long Island Rail Road Rockaway Beach branch into a new park called the Queensway.
More recently, residents rallied around their favorite greenspace, Forest Park, which was a refuge for many during the lockdown.
"The pandemic bound our community together," says Regina Santoro who was born in Richmond Hill. She grew up with her seven brothers and sisters here and is now raising her own family in the neighborhood. She says that during the pandemic, residents helped keep the park clean. "People are always drawn to the park but in the last year, more people than ever seemed to be using it. Especially kids," she says.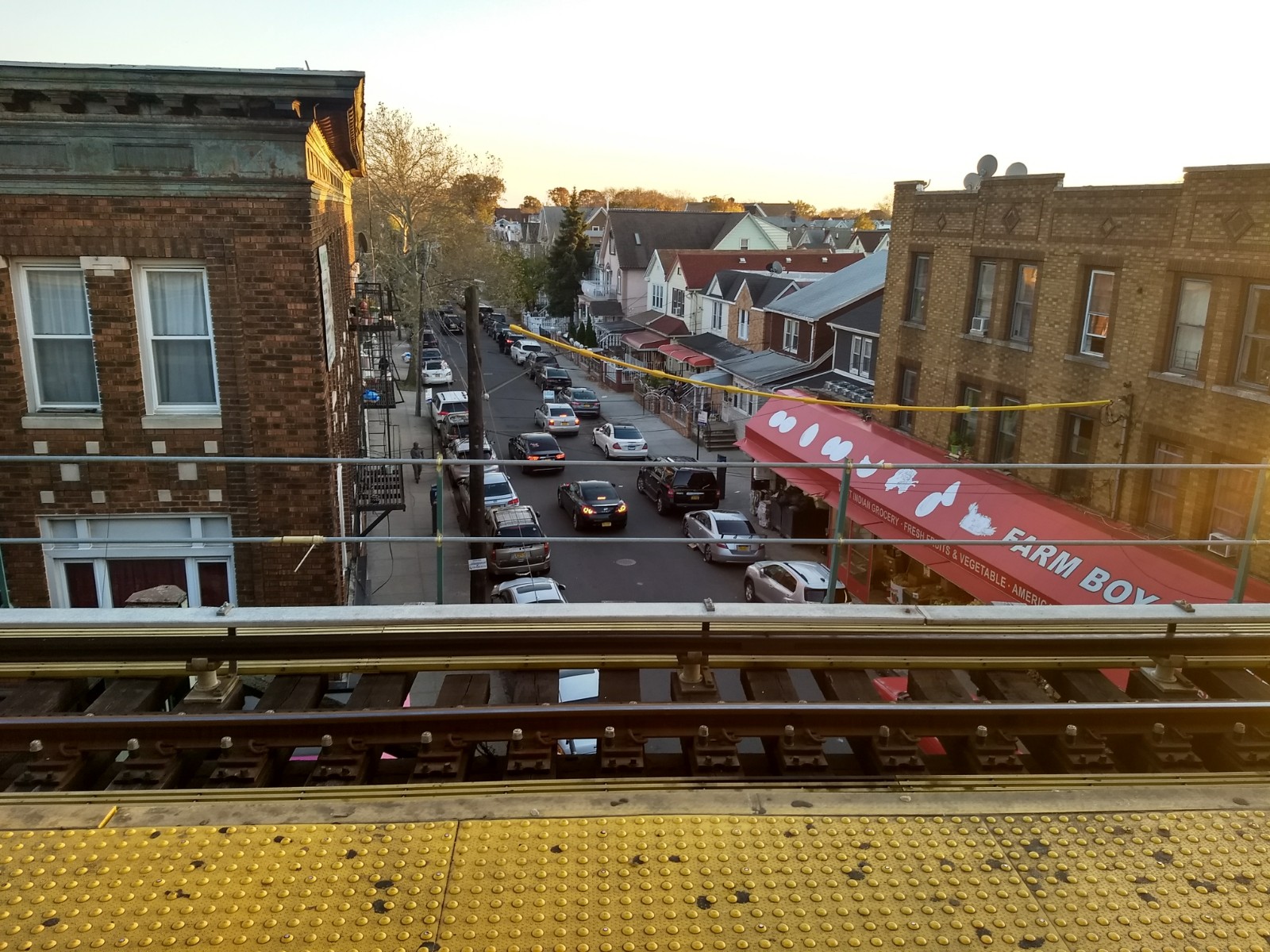 There were other signs of neighborhood solidarity. A local family appeared on tv while waiting in a long line to receive donated food. Five hours later their mailbox was jammed full of gift certificates dropped off by neighbors. To preserve the family's dignity, the gifts were anonymous.
Every night at 7:00, when it was time to make noise to show appreciation for the city's essential workers, neighbors came out on their porches and stoops to ring bells and bang pans. Some draped red, white, and blue lights along their porch rails, some had candles in their windows. Santoro says that when her parents, who had been sick with Covid, came out on their porch for the first time, "there was a virtual mini-riot."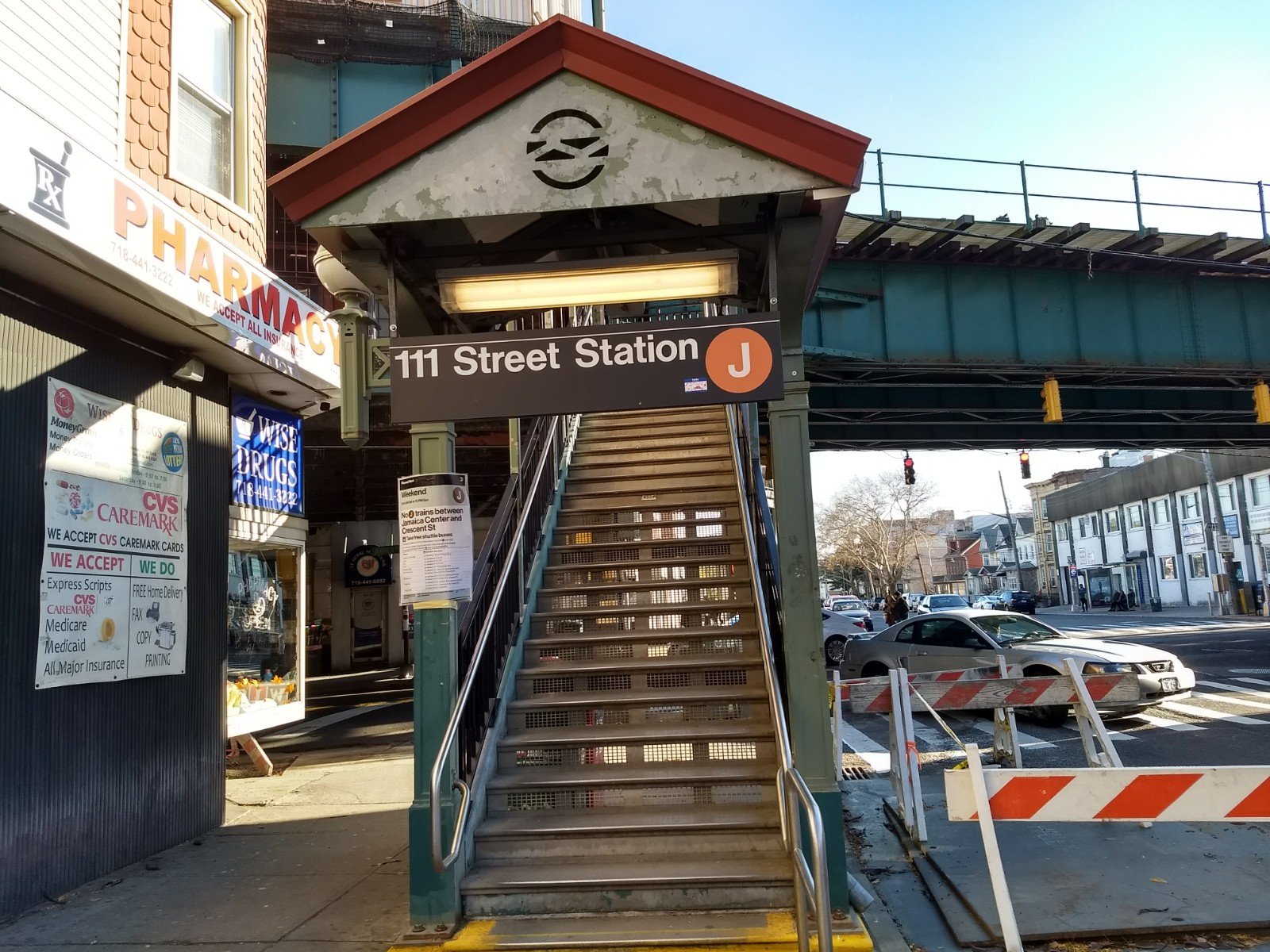 Bowne says whenever she ran into her neighbors out doing errands, they always "offered each other well wishes and asked if any help was needed."
Many neighborhood families experienced Covid first-hand. Funeral homes were overwhelmed. Bowne says that on her block of nine houses, eight people contracted the virus.
Residents soldiered through the pandemic. While Bowne spent most of her time at home, Santoro was busy with her real estate business from the minute the city allowed her to get back to work. "People wanted to be near Forest Park and the nearby public transportation is a draw. Mostly they wanted a single-family house with a garden or some patch of green. They were coming from all over: Williamsburg, Greenpoint, Jackson Heights, Elmhurst. As a result, we have no inventory of single homes. What we do have are co-ops—that market's not great."
Now that NYC is emerging, Bowne says that she's "optimistic that we will be back to our usual routines before you know it" and Santoro says that "there's a feeling of anticipation in the air, little things have started up again. It's going to be an interesting year."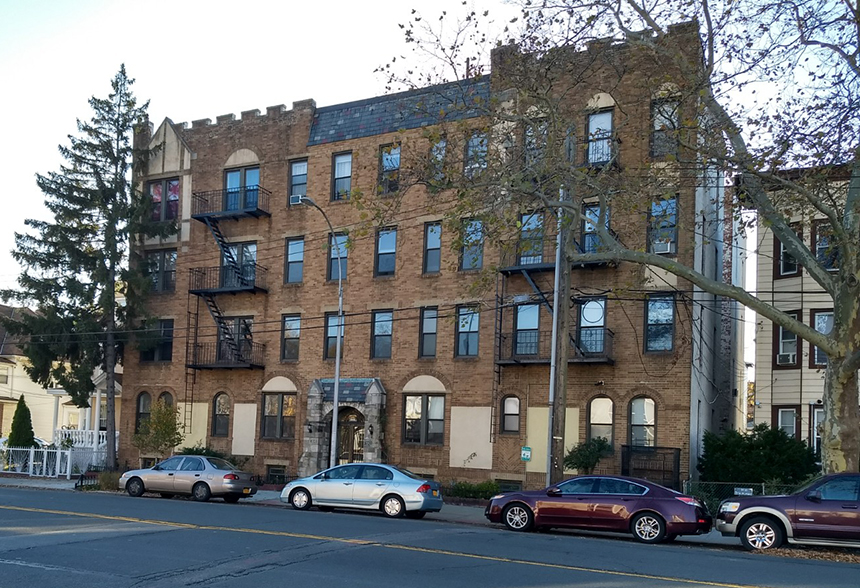 Boundaries: As is the case with many NYC neighborhoods, Richmond Hill's borders are open to interpretation. Most residents consider them to be Forest Park to the north, the Van Wyk to the east, 103rd Avenue to the south, and 101st Street to the West. Neighboring areas are Kew Gardens to the north, Jamaica to the east, Ozone Park to the south, and Forest Hills to the Northwest. Some Richmond Hillites, when asked about boundaries, simply mention two zip codes: 11418 and 11419.
Real Estate: According to Regina Santoro, who has been a real estate broker in Richmond Hill for 21 years, the median rent for a two bedroom, one bath is $2,200 and the median price for single-family house with a driveway is $750,000. 
An hour from Midtown by train; some people have cars and driveways
"I think one of the reasons that Richmond Hill became so popular is because of the transportation in the area. We are very close to major roads and highways—Atlantic Avenue, Jamaica Avenue, Woodhaven Boulevard, The Jackie Robinson, and the Van Wyck. And we are a hop, skip, and a jump from the two airports. We have the A train and J train and buses that will get you to the E train. The J train is quite noisy and undergoing major renovations for the past few years which has made it difficult for commuters…Getting to the city takes around an hour or so." —Wendy Bowne, owns
"I walk a lot. My office is a half mile from my house. My husband bikes to work, from Richmond Hill to the Upper East Side, every day. My public transportation choices are the Q37 bus to the E or F train—a 5-minute ride. Or I can hop the J train and we're only three stops to the light rail to the airport. That's probably why we have so many pilots and flight attendants who live here. Many people get around by car. If you don't have a driveway though, parking is getting more difficult. We have no alternate side parking." —Regina Santoro, owns
"The J train is right down the hill from us; we are on 102nd Street and the entrance to the train is on 104th. Proximity to the subway is one reason we bought. It can take just under one hour to get from my house to my office on East 32nd and Lexington. The express E and F are a short distance away in Kew Gardens/Union Turnpike so sometimes I take my car there and get to Manhattan faster. We have a driveway so that's where I park." —Anne Green, owns
"My mom doesn't drive so this is really convenient for her. It's so easy for her to get where she wants to go from here. I have a car, but the parking is horrible." —Amanda, rents
"I drive now but I rode the J train to work for decades. Parking is getting more and more difficult because people from new developments in Kew Gardens are taking our spots." —Helen Day, owns
One resident calls it 'the epitome of diversity'   
"I've lived here for 38 years and it's getting more and more diverse. The major immigrant group used to be German; now that's changed. My neighbor on one side of me is from Trinidad and his wife is from Ecuador; on the other side I have an Orthodox Jewish family." —Helen
"The neighborhood is not as diverse as other parts of the city but pretty diverse. Some white, a lot of Indo-Caribbean residents from Guyana and Trinidad, South Asians from India especially Sikhs and Punjabis, also black and Latino residents." —Richard David, owns
"Richmond Hill is the epitome of diversity. We have very large populations of many ethnic and religious groups such as Sikhs, Christians, Jews, Hindus, and Muslims. We have people from India, Guyana, Pakistan, the Dominican Republic, Puerto Rico, the West Indies, the Middle East, Poland, Germany, Russia, China, Columbia, and African Americans, just to name a few." —Wendy
"We have mosques, churches, and synagogues." —Regina
Friendly? Everyone we asked seems to think so
"Neighbors are extremely friendly, and they look out for each other. In the summer, most people plant flowers in their yard and have beautiful gardens with flowers and produce. A lot of people also like to do home repairs in the summer—constantly make their homes more updated. It's also common to have summer parties and barbecues, and to invite the neighbors. In the winter, folks shovel the snow for their neighbors and pick up the leaves in the fall. Many of the kids are friends with each other until they go off to college." —Richard
"Before the pandemic, we had lots of parties at the church and everyone was welcome. On holidays we'd go to each other's houses for parties. Hopefully that will happen again." —Helen
"It's beyond friendly. This is a wonderful community. It's such a walkable area. When you go to church or to the post office you always run into people you know. We still do Christmas caroling here." —Regina
Shopping for stollen and saris
"Lots of people shop at the Farmers Market on Saturdays at the base of Forest Park. Students run it and it's funded by the City Council. There's honey and breads and German stollen. The market is so popular that when I pass by at the end of the day, just about everything is sold out." —Helen
"On Liberty Avenue, you have some of the only 24-hour fresh produce markets in the city—they serve a Caribbean and South Asian population that is vegetarian and/or people who incorporate a lot of vegetables in their meals. There are lots of bakeries with fresh bread, pastries...There are also sari shops, religious stores, and professional services like real estate, doctors, lawyers, accountants." —Richard
"While there are enough supermarkets on the commercial streets in the area, we are mostly a town of bodegas, doctor's offices, 99 cent stores sprinkled in with barber shops, banks and a few small restaurants. I shop different supermarkets based on what I'm buying; I prefer the produce at one, the meat at another. Sales are also a factor." —Wendy
"There are lots of shops nearby in Glendale on Woodhaven Boulevard just two minutes by car from us with a Trader Joe's, Staples, Home Depot and more. There's also a huge Stop & Shop (they have great produce and organic foods, we are vegetarian) and a wine store even closer on Union Turnpike. The storefronts along Jamaica Avenue in North Richmond Hill struggle. For every one that is opened on that avenue, several stores are closed and remain empty. But there are still many local shops like a great Colombian Bakery, El Cafetal, and good hardware stores along the avenue." —Anne
Don't feel like cooking?
"Alfies is our favorite. Another good spot is Armando's Pollo Rico, a Peruvian spot on Jamaica Avenue. There used to be lots of German restaurants on the avenue, but not any  more." —Helen
"We could use a café here. We have some nice bakeries but they only have a few seats. I like the takeout from HoWan on Liberty Avenue. It's been there for over 35 years. Alfie's, of course—I love the chicken parm. And we have the Classic Diner on Hillside and Jamaica for big portions and delicious food" —Regina
"My favorite sit-down restaurant is The Nest. They serve Indo-Caribbean cuisine, a combination of Chinese, Indian and other influences from the Caribbean. I'm friends with the owner and they treat me nice when I go there. I like to order takeout from Singh's Roti Shop.They have good doubles and aloo pies (popular Trinidadian street foods) and sometimes they will make items for me and my friends that are not on the regular menu. I also like to sit there on a Saturday afternoon and enjoy their live entertainment. A new juice bar opened called Rhythms and Beets. They make simple, organic juice, smoothies, and ice cream. I like to go here after the gym." —Richard
There's a massive park and residents hope for more green space
We're seven houses away from the edge of Forest Park—one of the largest parks in NYC. Such amazing options here for walking in the woods; running/biking on the main road (closed to traffic); playing soccer or baseball at Victory Field; a bandshell that's landmarked; a golf course and more." —Anne
"The pre-eminent park here is Smokey Park because it hosts almost every cultural festival. Then Forest Park is the nicest green space. After that it's Baisley Pond Park in Jamaica."—Richard
"My 82-year-old mother walks three to five miles every day in Forest Park while she says her rosary. One of the reasons that so many people want to buy a house in Richmond Hill is because they want to be near Forest Park." —Regina
"Although it is not in Richmond Hill, The Maple Grove Cemetery is very close to the neighborhood and many of the residents of Richmond Hill are active in Friends of Maple Grove Cemetery, The cemetery is a place where lots of people come to walk. We have stately trees, birds, squirrels, an artificial lake with a white heron, frogs and in the summer, sunbathing turtles. It is a place of great tranquility. It is also the only cemetery that has its own performance hall." —Carl Ballenas, lives in nearby Kew Gardens, president of Friends of Maple Grove Cemetery and co-author of "Richmond Hill"
What to do when you're not sitting on your porch or looking for a parking space
"We have a thriving, safe nightlife. Fantastic bars with karaoke, clubs and lounges. If you're looking to relax and have an evening out, there are some options to consider like C Bar, Elevate Sky Lounge, and Mantra. C Bar has a diverse crowd, and the owner is involved in everything they do. (Because of Covid, socially distanced and properly masked belly dancers may entertain on weekends if patrons make a special request but, when things get back to normal, regular entertainment will be back on Friday and Saturday nights.) One of the most special things about Richmond Hill is the number of public celebrations. There is a huge Phagwah festival welcoming the arrival of spring, then in the fall there's a Diwali festival where residents put up lights around their homes and there's an illuminated motorcade of cars that drive along Liberty Avenue. In the summer, there are endless festivals like Indian Arrival Day when the restaurants will host Duck Curry competitions. That is a Caribbean delicacy." —Richard
"We are just about 10 minutes away from Flushing Meadows/Corona Park, which has the wonderful Queens Museum (recently updated), the New York Hall of Science, the Queens Zoo, and so many relics to discover from both the 1939 and the 1964 World's Fair." —Anne
"When Covid restrictions are no longer an issue, we have a really active parish that has teen drama programs—kids from all over the city come to do a musical once a year. We have celebrations for St. Patrick's Day, Oktoberfest, Christmas and an annual summer party. All of our neighbors come—it's one of the joys of living here. The Friends of Maple Grove Cemetery have lots of events throughout the year, too, like Hallowe'en Trunk or Treat [Editor's note: residents decorate their cars and fill trunks with candy] in early December there's a holiday concert." —Helen
"We like the Kew Gardens movie theater for indie movies." —Regina
There's lots of reasons to raise a family here
"I've lived here since I was a teenager. I like the way it's family-oriented here. I have relatives up and down my block. I'm going to stay here." —Amanda
"I love it. All my family is here." —Anonymous, works in Chahat Fashion, a shop on Liberty Avenue
"I've lived in Richmond Hill for 30 years and have been in three different homes in the time my husband and I raised our two daughters. The children on the block always played together after school and during the summer while the adults sat and talked while they supervised them." —Wendy
"The city is actively working on major renovations/expansions to the elementary schools on 101st and 102nd streets. So, they are certainly investing in expanding seats for more children." —Anne
"A lot of people who were raised here come back when they have their own families." —Helen
"When things are back to normal, kids can walk to school, to soccer, to the school gym for volleyball practice. No need for anyone to be a 'helicopter parent' here." —Regina
What do residents say about buying or renting here?
"Lots of young families from Long Island City, Astoria and Park Slope are interested in buying here. The northside is a small area and very desirable—it's historic, has good schools and is on the park. There isn't much inventory so you'll need to be patient. But it's worth the wait. I sold a house to a doctor who grew up in the neighborhood and now has three boys of her own  and wants to be close to the schools and the park." —Regina
"House prices can knock your eyeballs out. I paid nothing for my house back in 1980." —Helen
"Like in most of Queens, you will likely need a car. And Richmond Hill is not the best for single people. It is more of a family kind of neighborhood. This is a bit of a hidden gem. Many people I speak with know about Forest Hills and Kew Gardens but have never heard of Richmond Hill, which has a bit more open space and is certainly not as expensive." —Anne
"It's expensive to rent and to buy here but relatively cheaper than other places in the city. Some families find safe, affordable housing in basements, and others rent entire floors or a house. We have a lot of one- and two-family homes. There are not a lot of one-bedroom apartments, so young people often have to move out of the neighborhood or end up renting an entire floor." —Richard
Brick Underground articles occasionally include the expertise of, or information about, advertising partners when relevant to the story. We will never promote an advertiser's product without making the relationship clear to our readers.