Buy Curious
What to know about buying in Manhattan Beach, Brooklyn, a waterfront enclave with multi-million-dollar homes
Most houses are detached single family and sell for an average of $2 million
Homes are a mix of 1920s and 1930s traditional European styles and modern construction
The southern Brooklyn waterfront community of Manhattan Beach, where superstar sportscaster Marv Albert practiced his play-by-play and Captain America and Black Panther co-creator Jack Kirby once rented an apartment, is a luxury neighborhood that's below the radar for many outsiders.
The tiny, peninsular enclave is remote and exclusive, and the majority of its 18 streets announce themselves grandly with vaguely British monikers such as Amherst, Dover, Coleridge, and Kensington. It is by no means a destination, which is pretty much what the locals love about it.
In this week's Buy Curious, Mark Martov, a salesperson with Corcoran, and John McSherry, a broker with Douglas Elliman, give us the inside story on Manhattan Beach.
The question:
I've heard that Manhattan Beach is the most elite south-Brooklyn community. What can you tell me about it?
The reality:
"Its real estate is expensive," Martov says. "Demand is high, inventory is scarce, so that keeps the prices high and insulates them from external economic factors that lower prices in other New York City neighborhoods. The only time this was not the case was in 2012 after Hurricane Sandy, which devastated a lot of the houses here and flooded a lot of basements. But that decrease in prices literally only lasted a month or two."
Where is it?
Manhattan Beach is bounded by the Atlantic Ocean on the south and east, Brighton Beach on the west, and Sheepshead Bay on the north.
Why would NYers want to move to Manhattan Beach?
The neighborhood, which is home to the top-ranked P.S. 195 Manhattan Beach and several top-notch day-care centers, attracts young professionals, especially those who grew up in the neighborhood or surrounding areas such as Coney Island and Brighton Beach, Martov says.
He adds that locals love it so much that some buy houses for their children and rent them out for a decade or so until the youngsters marry and move in.
McSherry notes that part of Manhattan Beach's attraction is that "it's more off the beaten path and less busy than Brighton Beach; it's the suburbs on the water. There's not much traffic because you can't go through there to get to anywhere else; only the people who live there drive through it."
Where in Manhattan Beach should you live?
There are no named subsections in Manhattan Beach.
What are housing and pricing like?
The community has a mix of housing that includes 1920s and 1930s houses in traditional European styles, notably Tudor, and some more modern structures.
Although most of the choices are single-family detached houses, there are some attached and semi-detached options as well as a handful of condos.
There are only 15 single-family houses and condos on the market in Manhattan Beach, according to StreetEasy. "It's a seller's market," Martov says, adding there is never enough supply to meet the sky-high demand, and there are only a handful of brokers who work in the community.
Prices for single-family houses average $2 million but there are a few fixer-uppers that list for less, and some smaller attached and semi-detached residences that start at $1.5 million.
Condos, which are rare, typically command $1,000 per square foot.
Rental apartments are located in a single block, which is the one used to enter the community. Prices are steep: $3,000 a month for a one bedroom and $4,000 for a two bedroom. "Some people do rent out condos," Martov adds.
Is there a lot of new development? 
The only development, according to Martov, occurs when a single-family house in bad condition is razed to make way for a replacement.
What's the transportation situation?
Although there is no subway service, the B1 and B49 bus lines run along Oriental Boulevard.
Martov notes that commuters walk to the B subway line in Sheepshead Bay and the Q in Brighton Beach.
What is there to do?
Water activities define the community, which has multiple marinas where residents dock their boats and jet skis.
Manhattan Beach Park and the boardwalk attract people from all over the city. The park has handball and tennis courts, baseball fields, basketball and volleyball courts, a dog park, barbeque areas, and playgrounds.
What's the restaurant/nightlife situation?
Emmons Avenue, which is separated from the residential section of the community by the Sheepshead Bay waterfront, is restaurant row.
"You can get all kinds of food, everything from Turkish and Russian to Israeli and Mediterranean," Martov says.
Some of the more popular spots that even attract people from other parts of NYC include Randazzo's Clam Bar, which started as a seafood market in 1920; Wise Bar & Grill, whose Russian-Asian fusion menu is augmented by a lounge and DJs; Masal Café & Lounge, known for its Mediterranean cuisine; Roll N Roaster, famous for its roast beef sandwiches going on 50 years; Jimmy's Famous Heros, which has been dishing hot and cold sandwiches, salads, and baked goods since 1938; and circa-1999 Liman Restaurant, which serves Turkish-Mediterranean dishes.
How about grocery stores?
In addition to the specialty food stores Cherry Hill Gourmet and NetCost Market, there are some mom-and-pop corner spots that sell fruits, vegetables, and provisions.
Check out these listings in Manhattan Beach.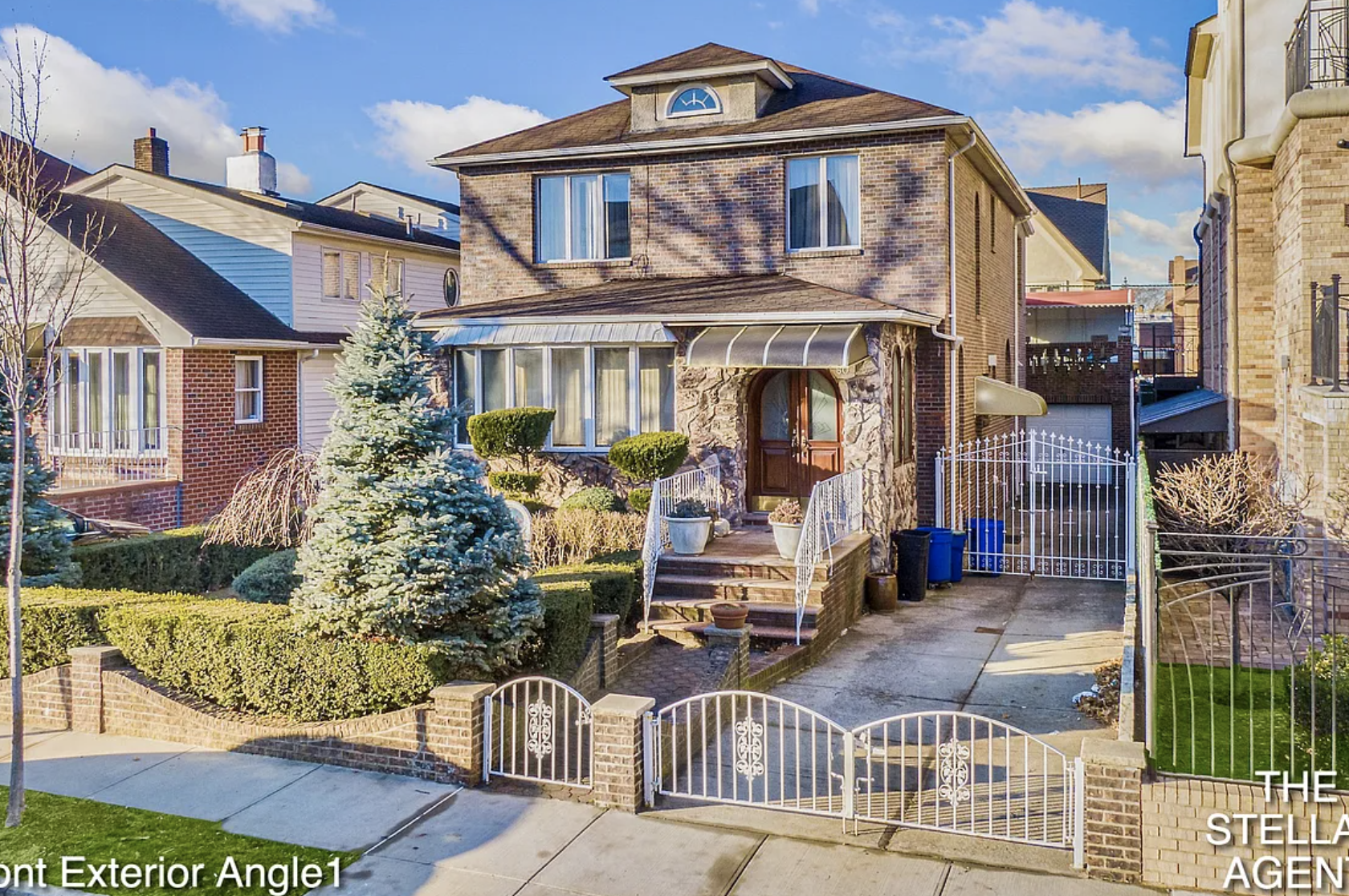 This single-family brick detached house has four bedrooms, two full baths, and one half bath. The 2,470-square-foot residence, which sits on a 4,000-square-foot lot, also features a dining room with a wet bar, an eat-in kitchen with stainless steel appliances, and a family room in the basement with a hot tub. It is listed for $1.85 million.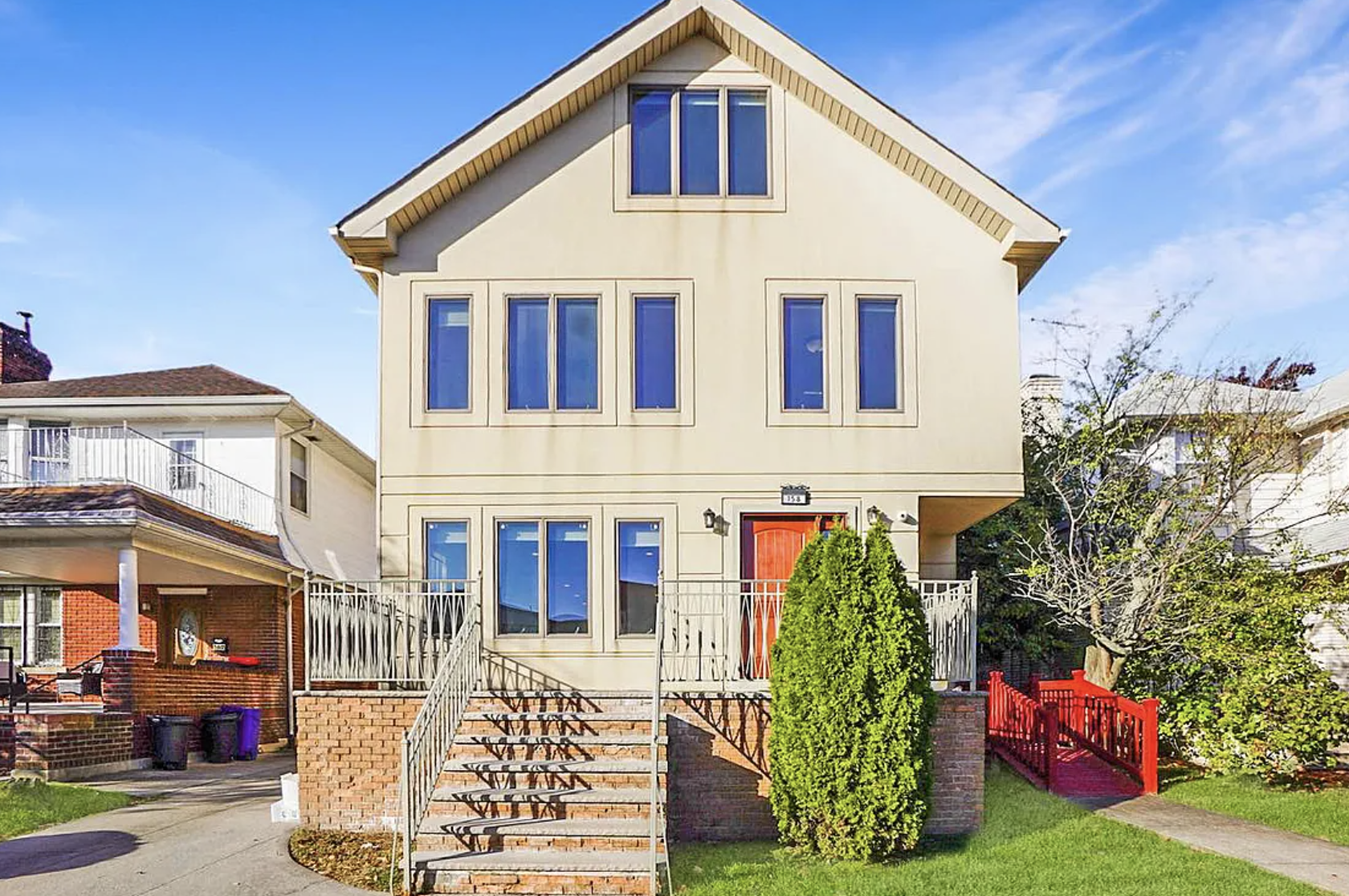 Originally listed for $2.65 million, this single-family detached house is on the market for $2.5 million. The 4,000-square-foot residence has seven bedrooms, five baths, hardwood floors, an eat-in kitchen with two sinks, two stoves, and two refrigerators, a skylight, rear balcony, private drive, and large backyard with a storage shed.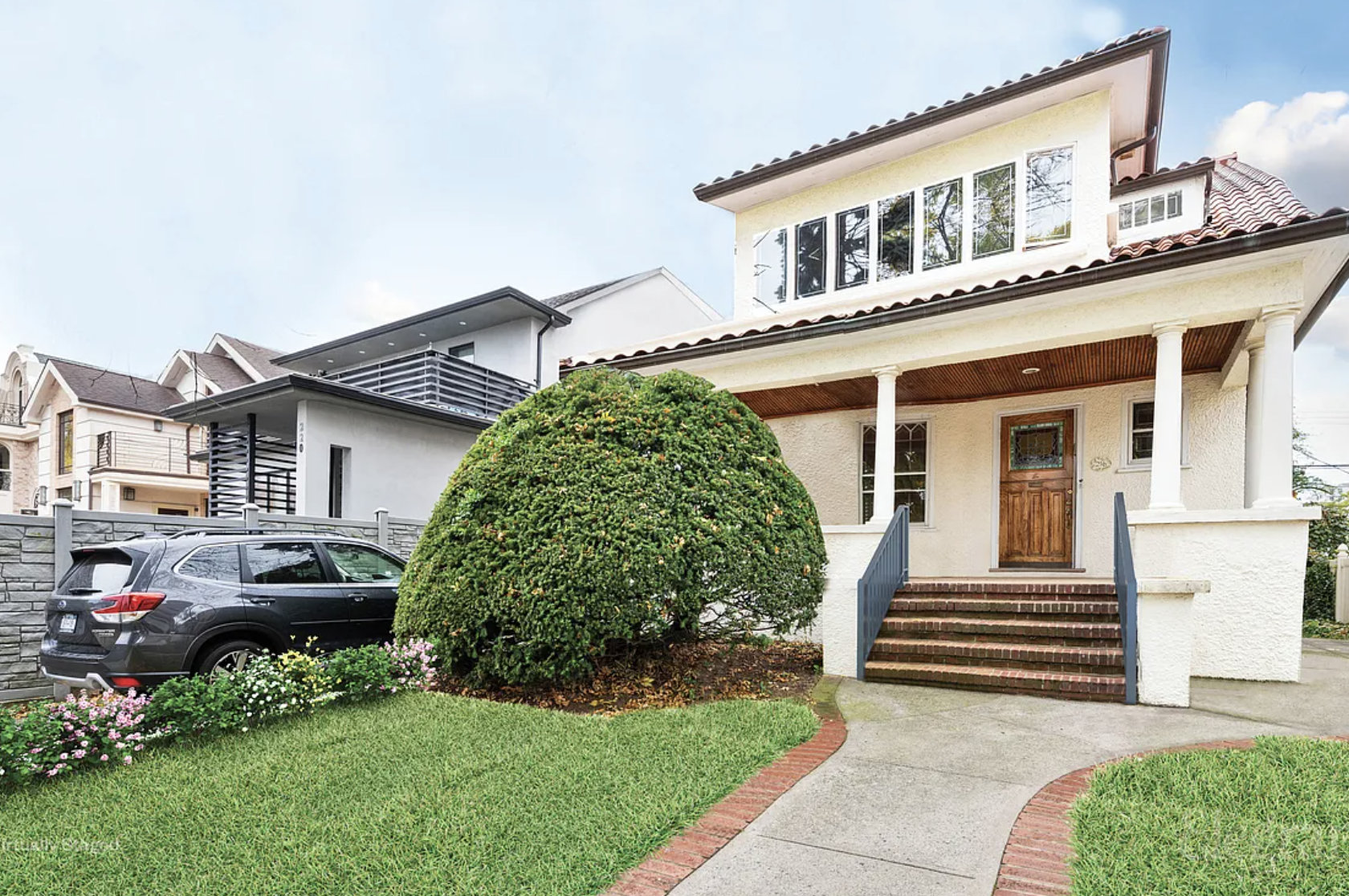 Reduced from $1.9 million to $1.75 million, this two-story single-family house with three bedrooms, two full baths, and one half bath is on a private cul-de-sac. It has a formal dining room, detached garage, back patio, and 900-square finished basement.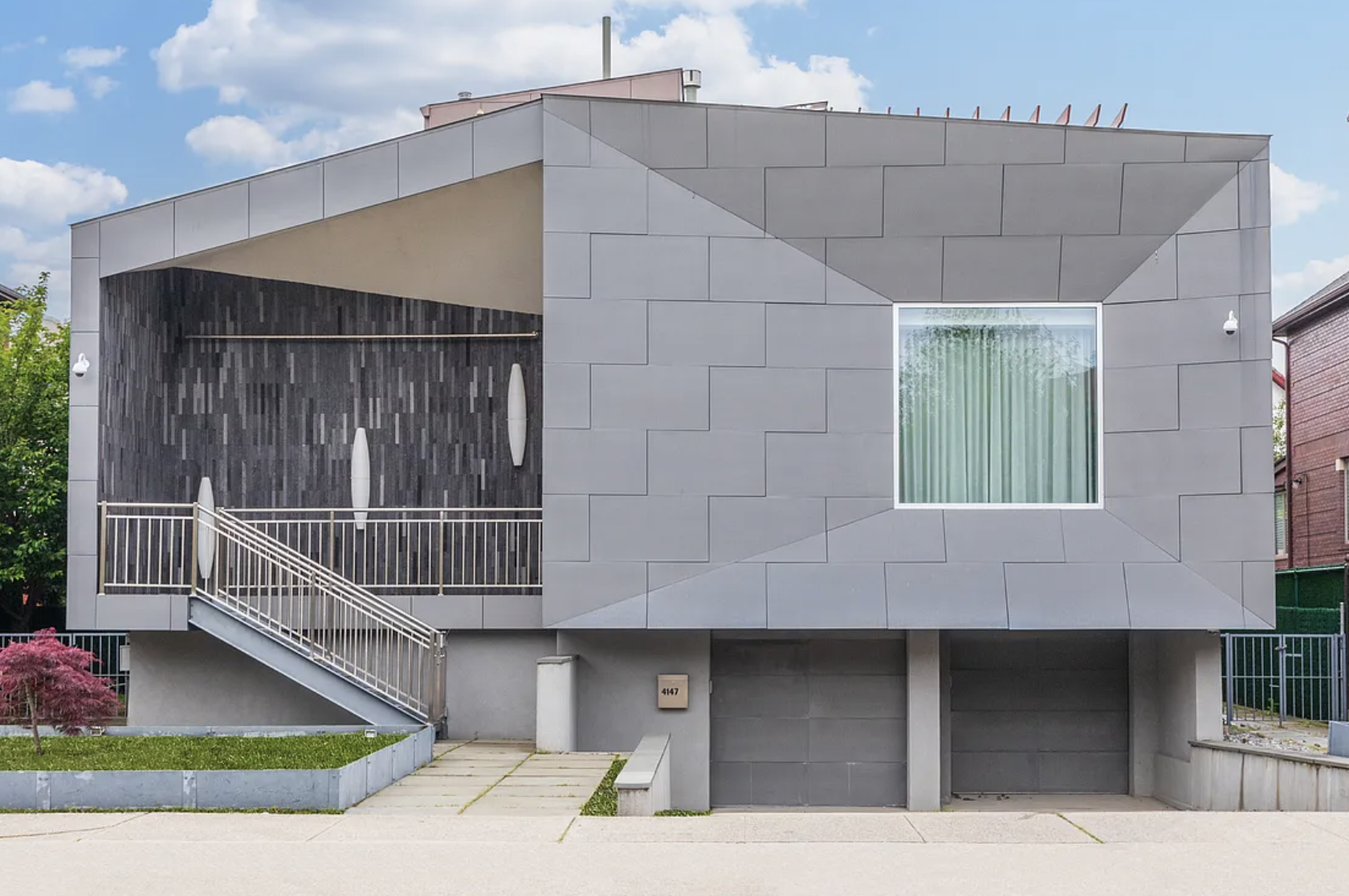 This bi-level contemporary single-family house is listed for $3.599 million. The 4,197-square-foot residence, which is controlled by a smart system, has a great room with a fireplace and 17-foot ceiling and chef's kitchen with stainless steel appliances and a breakfast bar. Other features include oversized windows, marble floors, a sauna and gym, and roof deck.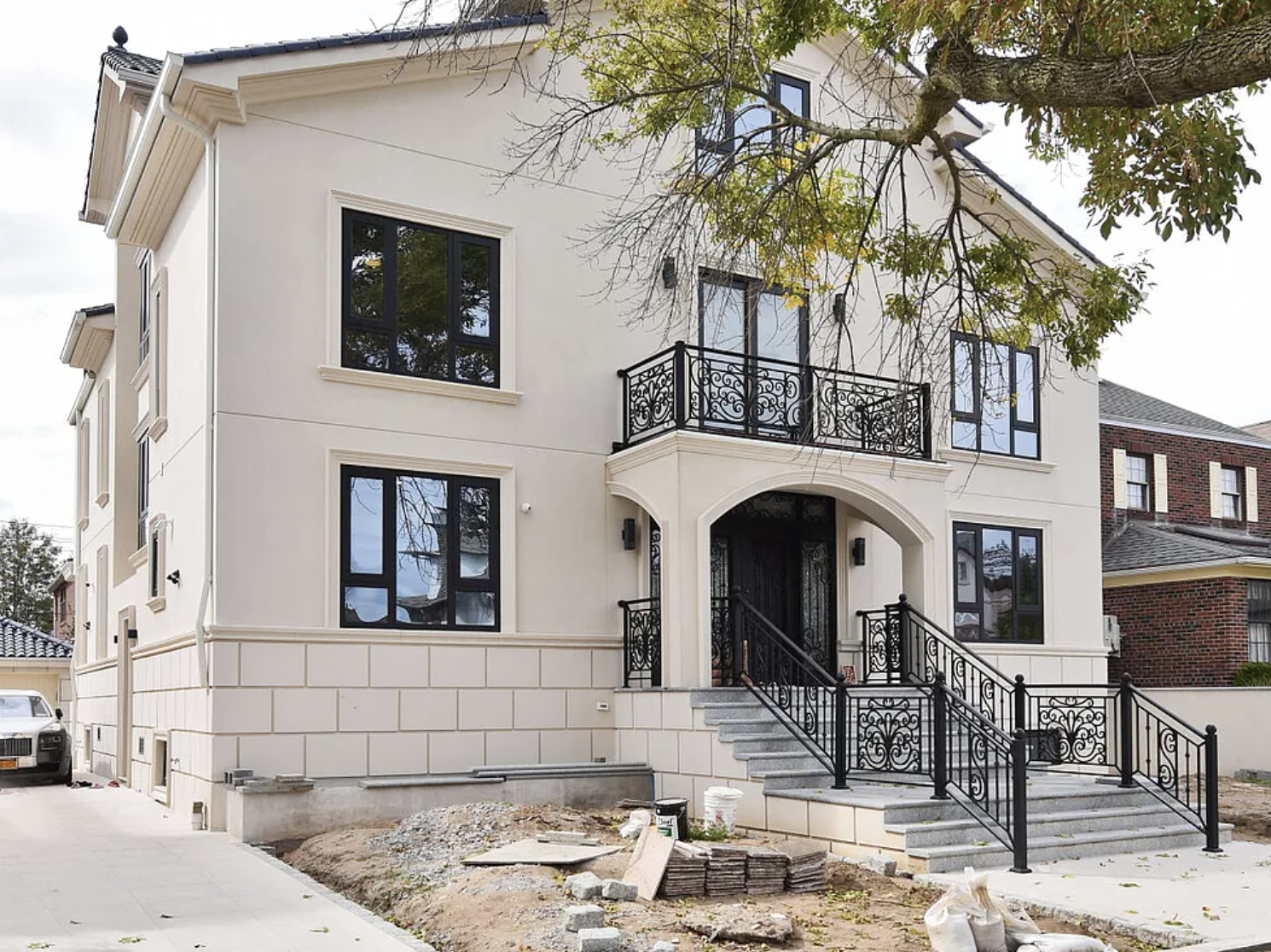 This 7,000-square-foot new-construction mini-mansion has been reduced from $4.389 million to $4.385 million. The single-family detached house has eight bedrooms, five baths, hardwood floors, a chef's kitchen with top-of-the-line stainless steel appliances, balcony, and deck.
Nancy A. Ruhling is a freelance writer based in New York City.
Brick Underground articles occasionally include the expertise of, or information about, advertising partners when relevant to the story. We will never promote an advertiser's product without making the relationship clear to our readers.