Buy Curious
What to know about buying in Rosedale, Queens, where the properties are suburban but the taxes are not
Prices for single-family houses average from $600,000 to $700,000
Multi-family homes can command $1 million to $1.3 million
The southeastern Queens community of Rosedale, where actors/brothers John and Nicholas Turturro grew up, speaks "city" with a distinct Long Island accent.
Originally part of Springfield Gardens, it's a transportation hub with highways and major thoroughfares in Queens and connectors to Nassau County. Francis Lewis Boulevard, the Cross Island Parkway, the Belt Parkway, Sunrise Highway, Conduit Avenue, and Merrick Boulevard run through it.
In this week's Buy Curious, Stacey-Ann Beckford, an agent at HomeSmart CrossIsland Queens, and Jenefer Joseph, a broker at Jenefer Joseph & Associates Real Estate, give us the inside story on Rosedale.
The question:
I like the idea of living in the city but still being close to the suburbs. I've heard that real estate in Rosedale may be cheaper than that on Long Island. What can you tell me about this?
The reality:
It's not necessarily less expensive to buy a house in Rosedale, according to Beckford, because "although the taxes may be less than those on Long Island, the house prices are higher in Queens. It kind of evens out."
Joseph notes that sometimes the property taxes of sections of adjoining Nassau County neighborhoods, some only a half a block away, are double or even triple of those in Rosedale. The houses, she adds, are similar.
Where is it?
Rosedale, which is on the Queens/Long Island border, is bounded on the north by Cambria Heights, on the south by Nassau County's Inwood and Lawrence, on the east by Nassau County's Valley Stream and North Woodmere, and on the west by Laurelton, Springfield Gardens, and JFK Airport.
Why would NYers want to move to Rosedale?
The community's central location and its convenience are its main attractions, Beckford says. "It's close to the city and Long Island and all the major highways and the airport," she says, adding that "it's friendly and warm and has everything you need in a community."
Joseph says that residents like its quieter lifestyle and proximity to the city.
Where in Rosedale should you live?
There are no named subsections in the community.
What are housing and pricing like?
Although sellers held the upper hand in 2022, by the end of the year things were starting to turn in favor of buyers.
"Right now, inventory is low, so it's still somewhat of a seller's market," Beckford says. "But higher mortgage interest rates may change that in 2023. The market is in limbo right now, and sellers are not listing as many properties."
There are only 46 houses for sale in Rosedale, according to OneKeyMLS.com, which Joseph says is "slim pickings; it's less than 50 percent of what it was five years ago."
The community has a mix of attached and detached single-family and multi-family houses, Beckford says, adding that owners often convert one families into multi-families.
The prices of single-family houses average $600,000 to $700,000, and multi families typically command $1 million to $1.3 million.
OneKeyMLS.com currently lists properties priced from $450,000 to $1.7 million, which is for a large multi-family.
Condos and co-ops, Beckford says, are not common and generally average $150,000 to $250,000 for one- and two-bedroom units.
Renters generally are in multi-family houses. Rates average $1,600 to $1,800 for one bedrooms, $1,800 to $2,200 for two bedrooms, and $2,500 to $2,700 for three bedrooms.
Is there a lot of new development? 
The only new development in the community is the renovation of existing stock or the conversion by investors of single-family houses to multi-families.
What's the transportation situation?
The Long Island Rail Road serves Rosedale as do the Q5, Q85, Q111, Q113, and Q114 bus lines. The X63 express bus is another option.
What is there to do?
The community's biggest activities asset is Brookville Park in neighboring Springfield Gardens. The park offers a variety of amenities, including basketball, tennis, bocce, baseball, a playground, picnic areas, and hiking and biking paths.
The nearly 24-acre Springfield Park, which has a lake in the center, also is nearby.
What's the restaurant/nightlife situation?
The most dominant cuisine is Caribbean, including the caterer PaNash Eurosoul, Cove Restaurant, and Henrica's, which has a Jamaican menu.
Other popular spots include Social Corner Restaurant, an "All-American restaurant and lounge," Urban Gourmet, which serves American-style breakfast fare, salads, and sandwiches, and Halal Bros Grill, known for its kebabs, gyros and rice platters.
How about grocery stores?
The community is served by Associated, Key Food, and Merrick Farm.
Check out these listings in Rosedale.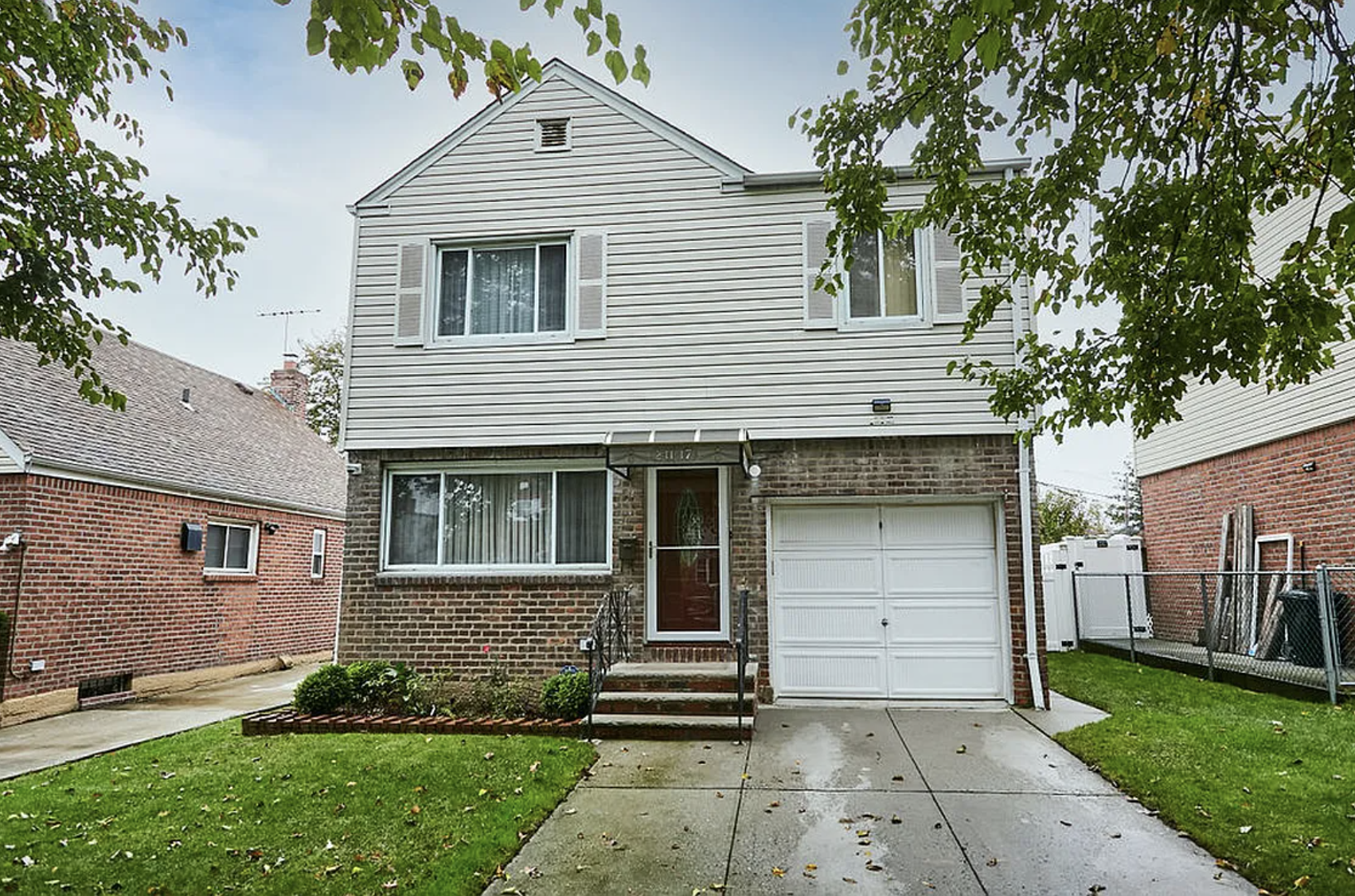 Originally listed for $729,000, this detached two-story, single-family Colonial is on the market for $699,000. The circa-1950 house has three bedrooms, two baths, hardwood floors, a hot tub, finished basement, backyard deck, one-car garage, security cameras, and in-ground sprinklers. The renovated kitchen has stainless steel appliances.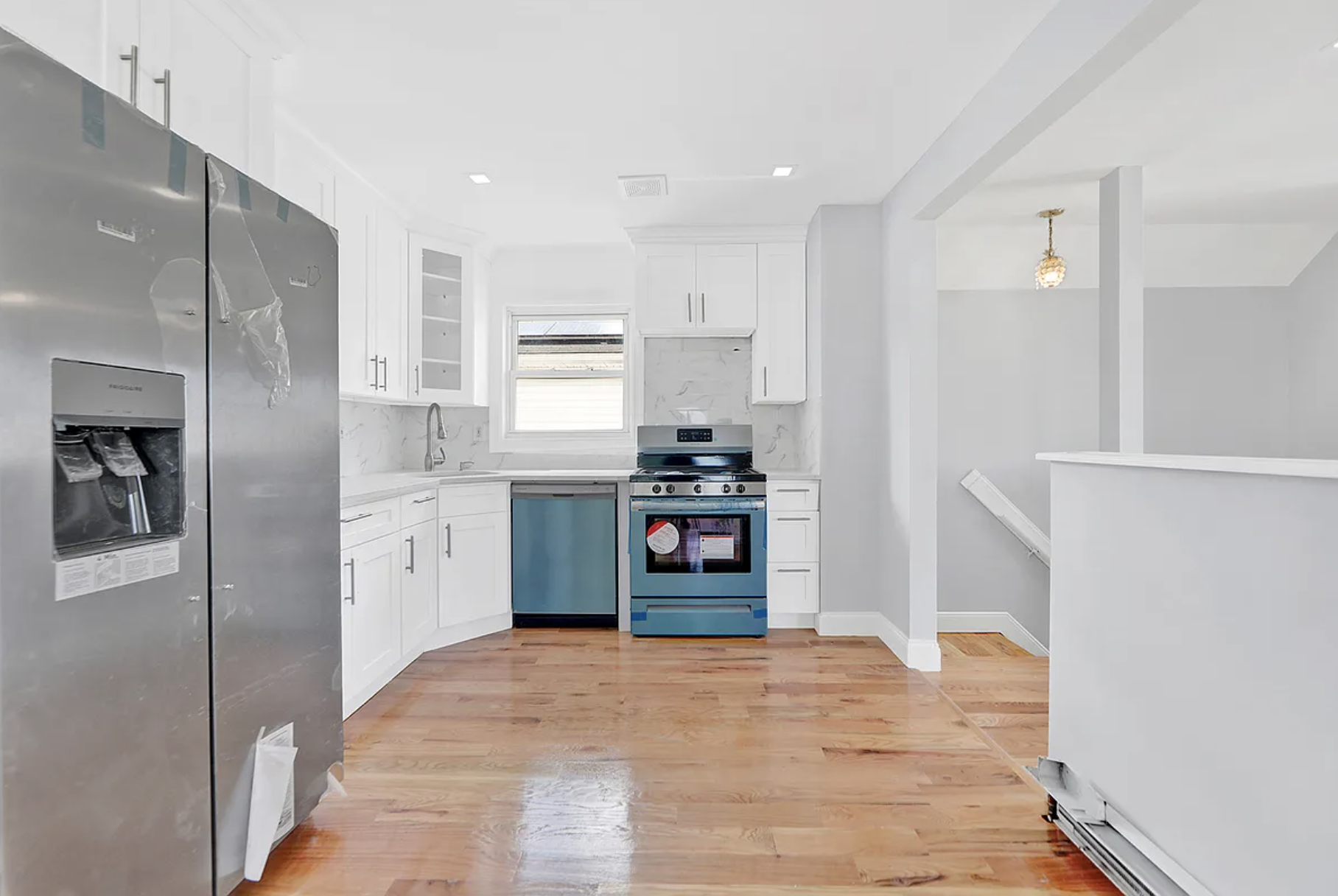 Built in 1995, this 3,450-square-foot two-family house has six bedrooms and five bathrooms. Other features include a finished basement, wide private driveway, and chef's kitchen with stainless steel appliances and custom cabinetry. It is listed for $1.029 million.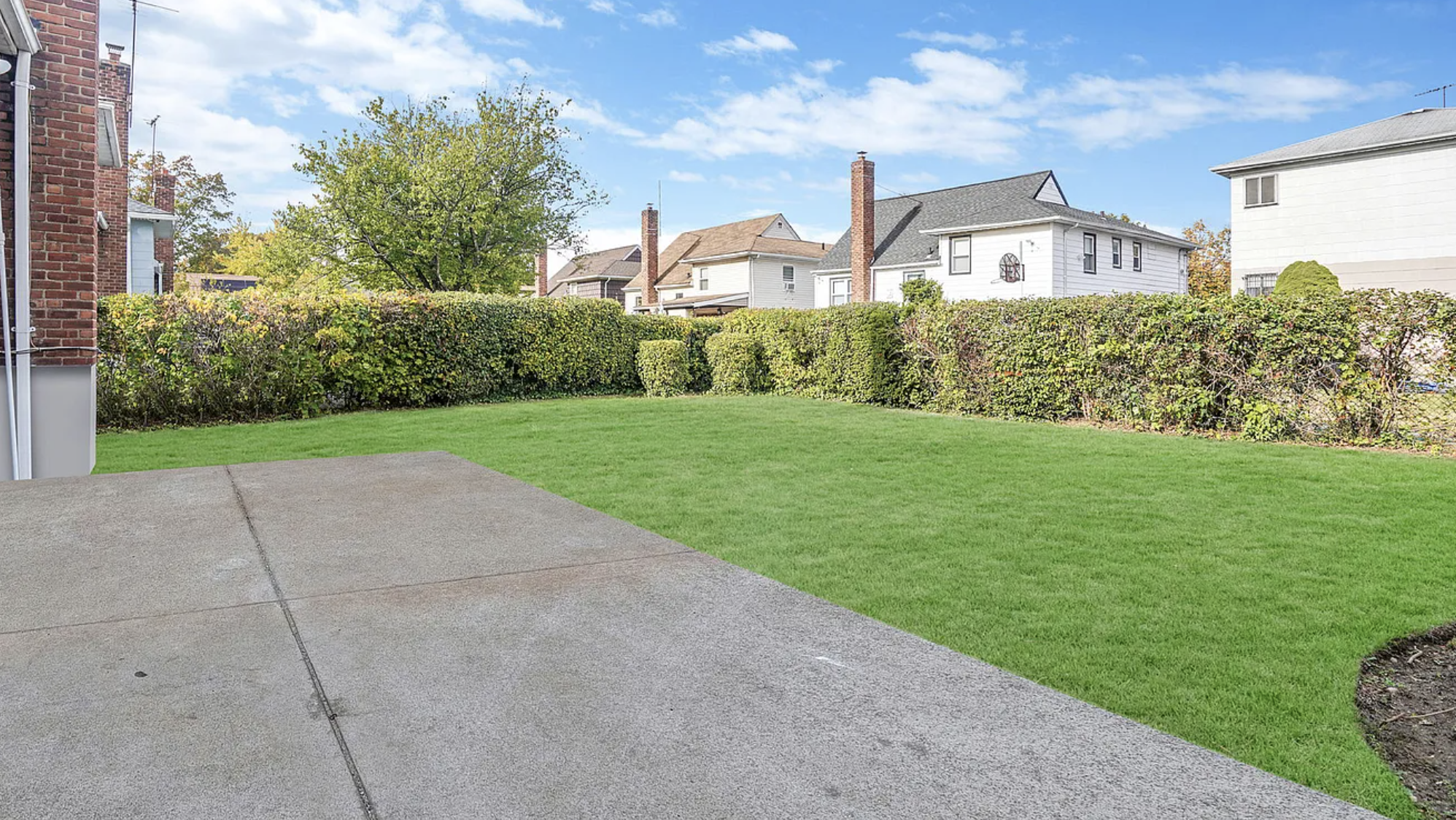 Listed for $699,000, this single-family detached house, which dates to 1955, has three bedrooms, two baths, a living room, dining room, and renovated eat-in kitchen with custom cabinetry, stainless steel appliances, and granite countertops. Amenities include hardwood floors, a skylight, one-car garage, double-wide driveway, and backyard.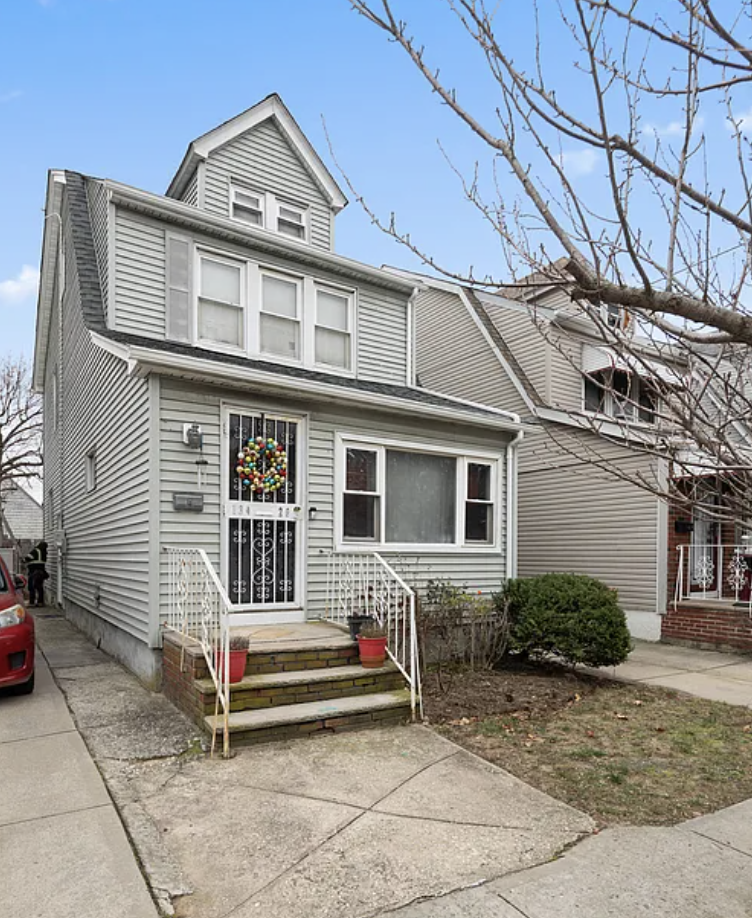 This two-story single-family detached house, listed for $599,000, has three bedrooms, two baths, a large kitchen, finished basement, private driveway, and spacious backyard. It was built in 1920.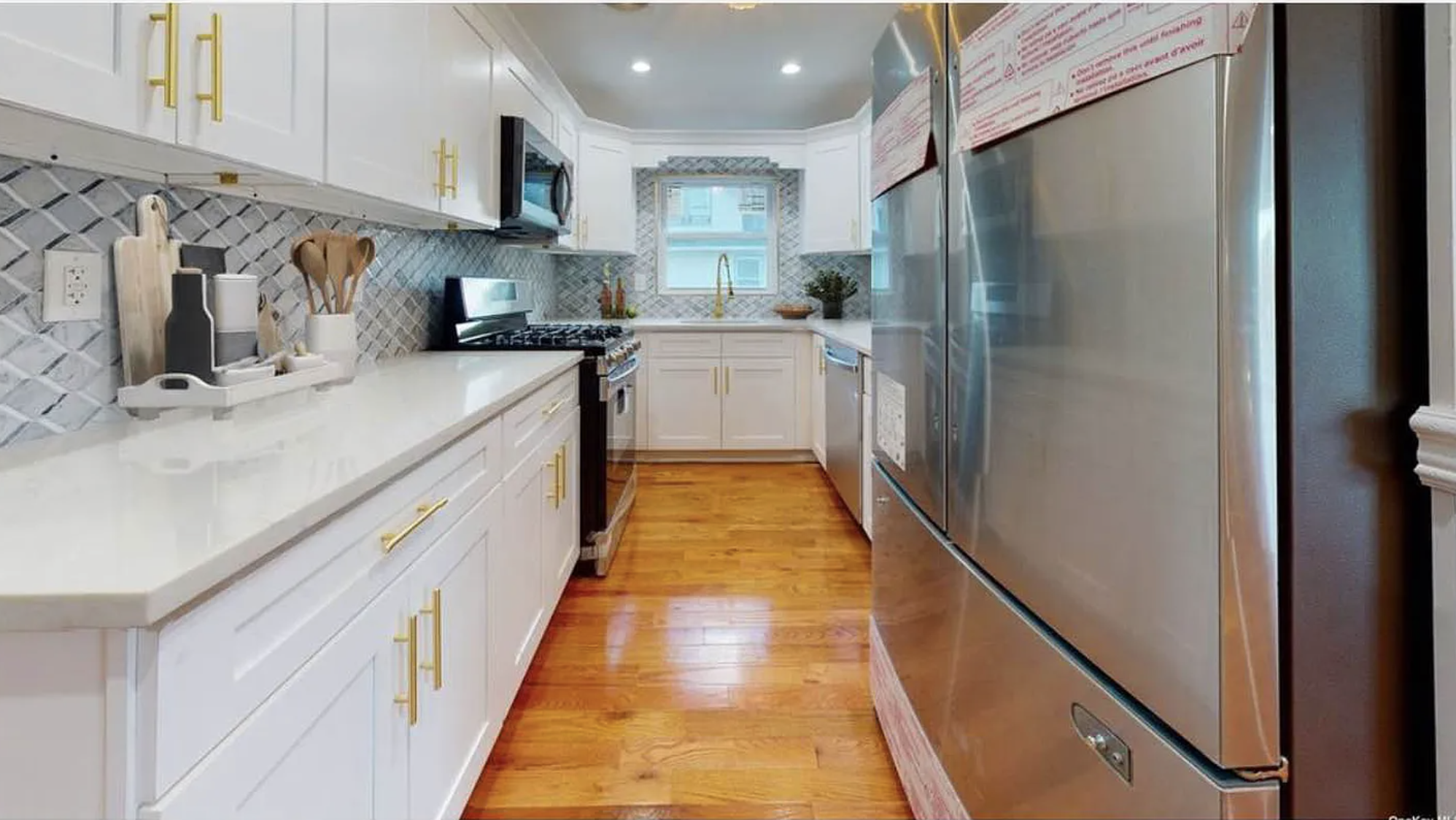 Dating to 1925, this new-construction two-story, two-family house, originally listed for $1.385 million, has been reduced to $1.379 million. Located on a 5,000-square-foot lot, it has eight bedrooms, two baths, eat-in kitchens, and a two-car garage. 
Nancy A. Ruhling is a freelance writer based in New York City.
Brick Underground articles occasionally include the expertise of, or information about, advertising partners when relevant to the story. We will never promote an advertiser's product without making the relationship clear to our readers.