Buy Curious
What to know about buying in Springfield Gardens, Queens, where you get larger lots and a suburban-like setting
It is close to JFK and attracts airport workers but inventory is scarce
Single-family houses typically sell for $650,000 to $750,000
The midsized southeastern Queens community of Springfield Gardens, where rapper Lil Tecca rhymed until he was in seventh grade and NFL wide receiver Eric Truvillion grew up, is a suburban-like area near the Long Island border and JFK Airport.
Formerly farmland, Springfield Gardens became a booming residential development in the 1920s with the arrival of the Long Island Rail Road.
In this week's Buy Curious, John McSherry, an associate real estate broker with Douglas Elliman, and Matthew Langer, a broker/manager with Weichert Realtors–Langer Homes, tell us all about Springfield Gardens.
The question:
I've heard that Springfield Gardens might be a good alternative to neighboring Jamaica for buying a house. What can you tell me about it?
The reality:
"It's more laid back and suburban than Jamaica," McSherry says, "and the properties have more land than Jamaica, but it's not necessarily cheaper to buy here. In terms of prices, the two neighborhoods are pretty comparable, but the housing options are different."
Where is it?
Springfield Gardens, which is triangular in shape and has the same zip code as neighboring Laurelton, is bounded by St. Albans on the north, Laurelton and Rosedale on the east, JFK Airport on the south, and Baisley Pond Park on the west.
Why would NYers want to move to Springfield Gardens?
Springfield Gardens is a draw for residents who work at JFK Airport, McSherry says.
Langer adds that it's close to all the major highways, giving residents access to Long Island, Queens, and Brooklyn neighborhoods. Its proximity to the airport, he adds, means that the quiet is likely to be broken by plane noise.
Where in Springfield Gardens should you live?
There are no named subsections of Springfield Gardens, which only covers 10 blocks.
What are housing and pricing like?
According to McSherrry, most of the housing is single family and multi-family. Springfield Gardens and Laurelton are practically clones when it comes to real estate, though "Springfield Gardens probably has more multi-family houses than Laurelton," adding, "the lots are smaller than those in Laurelton but bigger than those in Jamaica."
Inventory is scarce: StreetEasy shows only 19 single-family houses for sale. "Some are moving quickly while some are sitting," McSherry says. 
Single-family houses typically sell for $650,000 to $750,000, depending on condition.
Older multi-families start at around $750,000, while new-construction examples can command $1 million to $1.2 million.
Multi-family rentals generally are less than $2,000 for one-bedroom units, $2,500 for two bedrooms, and the high $2,000s to $3,100 for three bedrooms, he says.
There aren't many co-ops and condos or enough comps to quote current prices.
Is there a lot of new development? 
"There's not much new development," McSherry says. "What little there is consists of new-construction multi-family houses."
What's the transportation situation?
Several bus lines serve the area: Q3 (to JFK Airport and Jamaica bus terminal), Q85 (to Jamaica Center's E, J, and Z subway trains), Q77 (to Jamaica's bus terminal), Q111, Q113, Q114, and the express X63 to Rosedale, which is close by.
What is there to do?
There are three main parks.
Springfield Park includes a lake, tennis courts, barbeque areas, baseball fields, and playgrounds on 24 acres.
Set on 90 acres, Brookville Park has a variety of amenities, including basketball, tennis and bocce courts, baseball fields, a playground, picnic tables, and hiking/biking paths.
The 109-acre Baisley Pond Park, which is on the border of the community, features a 30-acre pond and hosts puppet shows and other events. Playgrounds, tennis, handball and basketball courts, cricket fields, and spaces for running, biking, and Rollerblading are other features.
What's the restaurant/nightlife situation?
"Springfield Gardens is not a dining destination," Langer says. "There aren't a lot of nice sit-down restaurants. It's mostly home-style Jamaican take-outs with some other cultural cuisines."
Choices include the upscale Jamaican restaurant The Door; Tandoor Kitchen, which serves Indian food; and Kamilah Eats African Restaurant.
How about grocery stores?
Key Food and Stop & Shop are the main grocery stores; Western Beef Supermarket is right over the border.
Check out these listings in Springfield Gardens.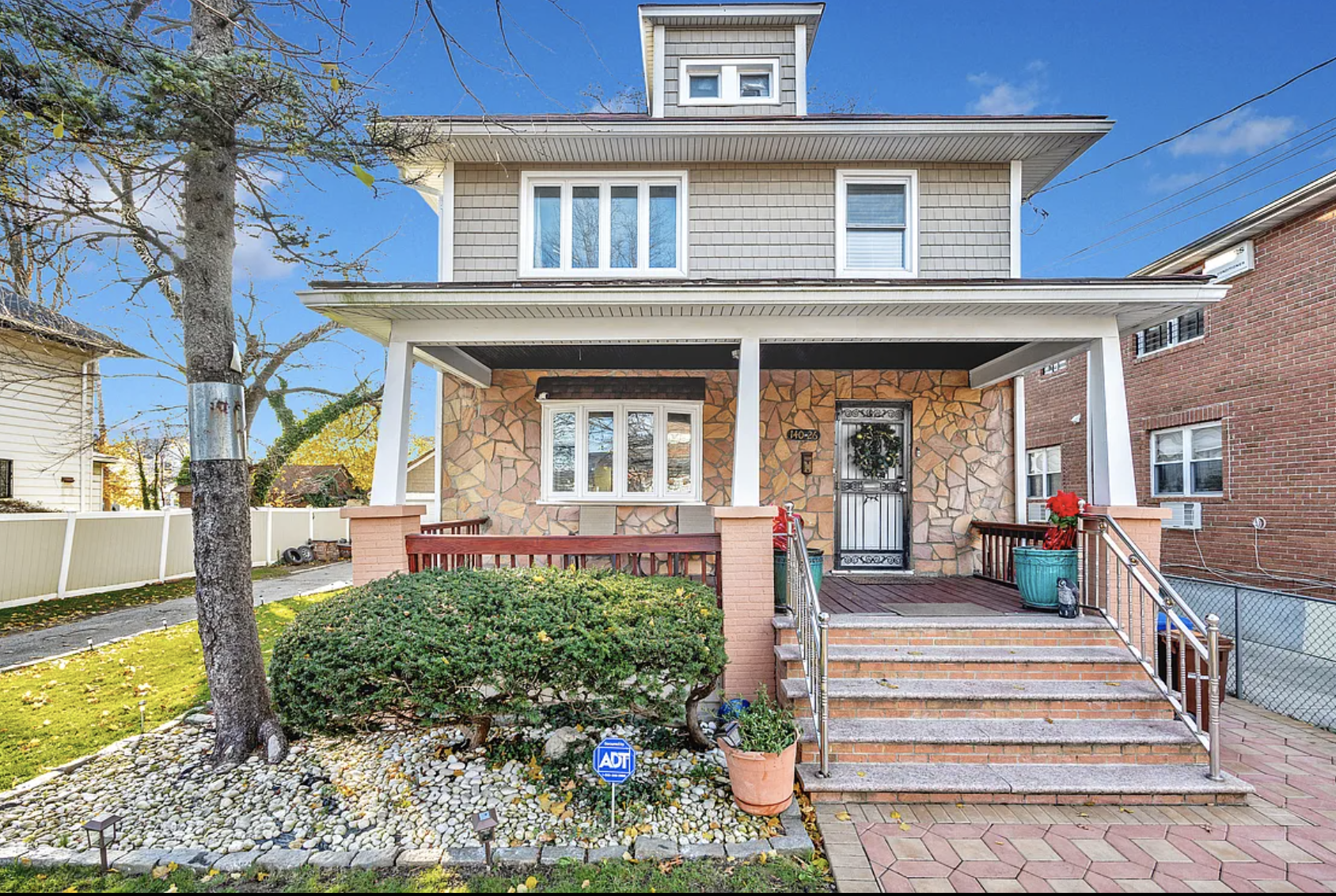 Sited on a 60-by-100-foot lot, this 3,132-square-foot detached house is listed for $995,000. It has seven bedrooms and four bathrooms. The second-floor apartment has been newly renovated. Features of the two-story 1925 residence include a basement with two entrances, fenced backyard, paved patio, private driveway, and two-car garage.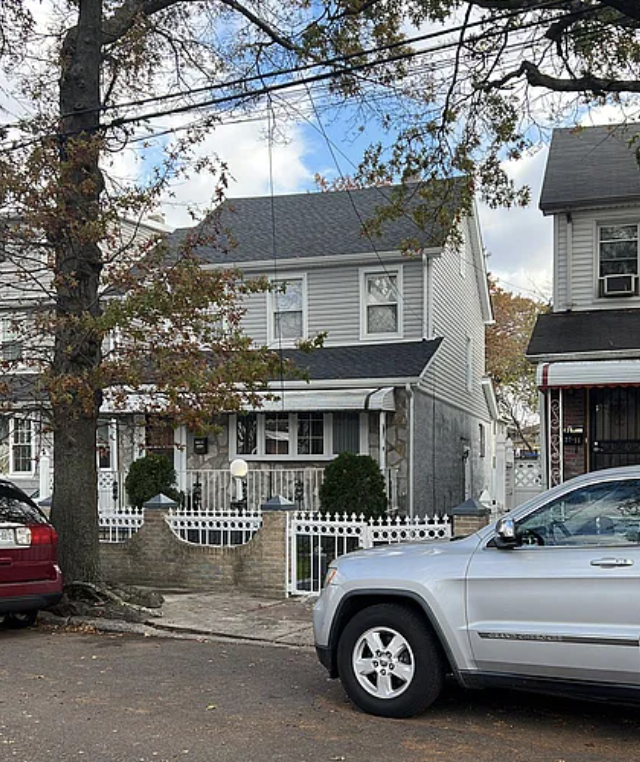 This two-story single-family house, built in 1930, has three bedrooms, two full baths, and one half bath. Features include stainless steel appliances in the kitchen plus a living room, dining room, finished basement with a separate entrance, and private driveway. It is listed for $649,999.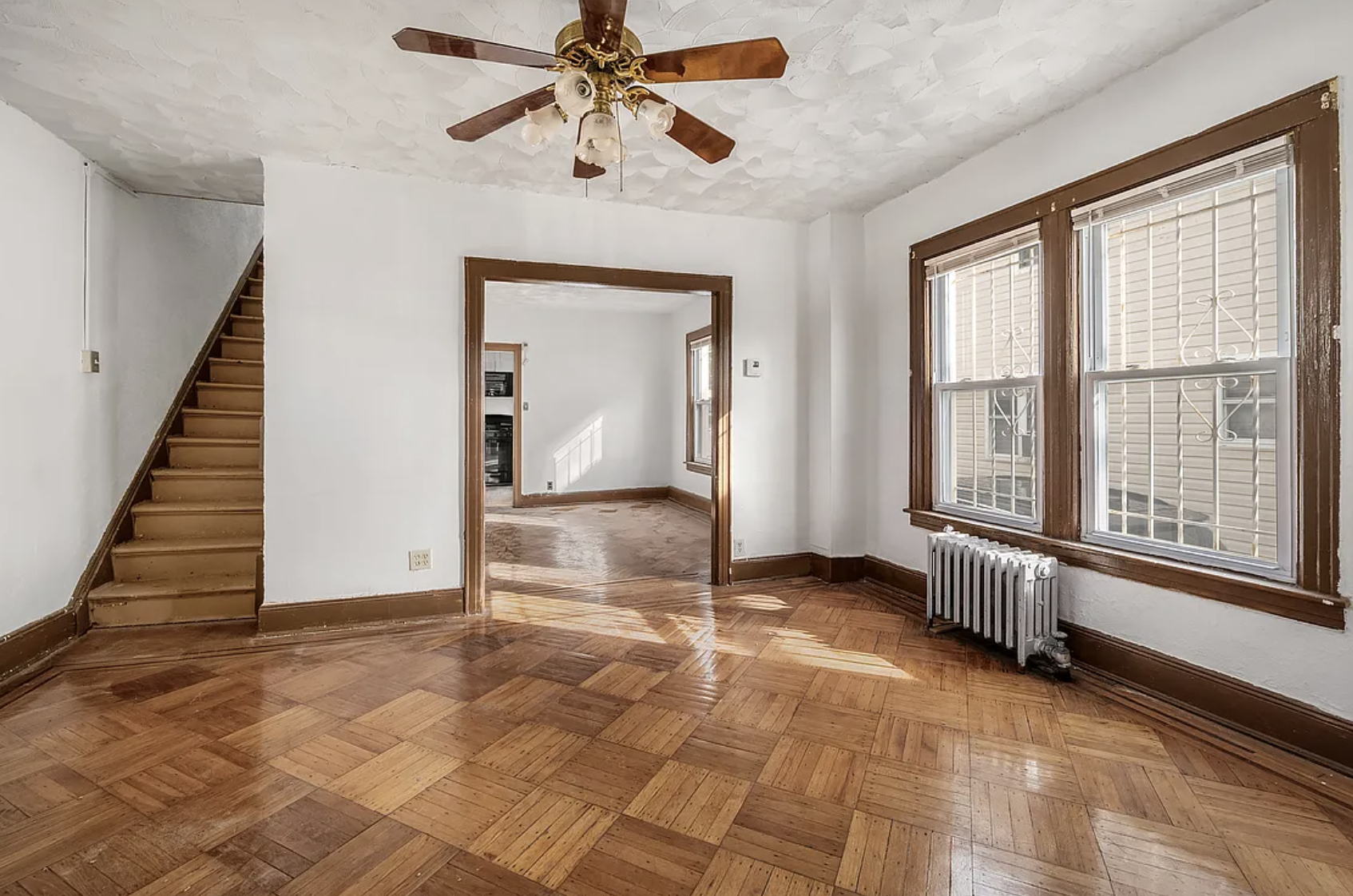 Built in 1925 and listed for $699,000, this 1,950-square-foot two-story house is on a 75-foot by 100-foot lot and has two bedrooms and three baths. Other features include a dining room, living room, renovated eat-in kitchen, detached two-car garage, driveway, and two outdoor storage sheds.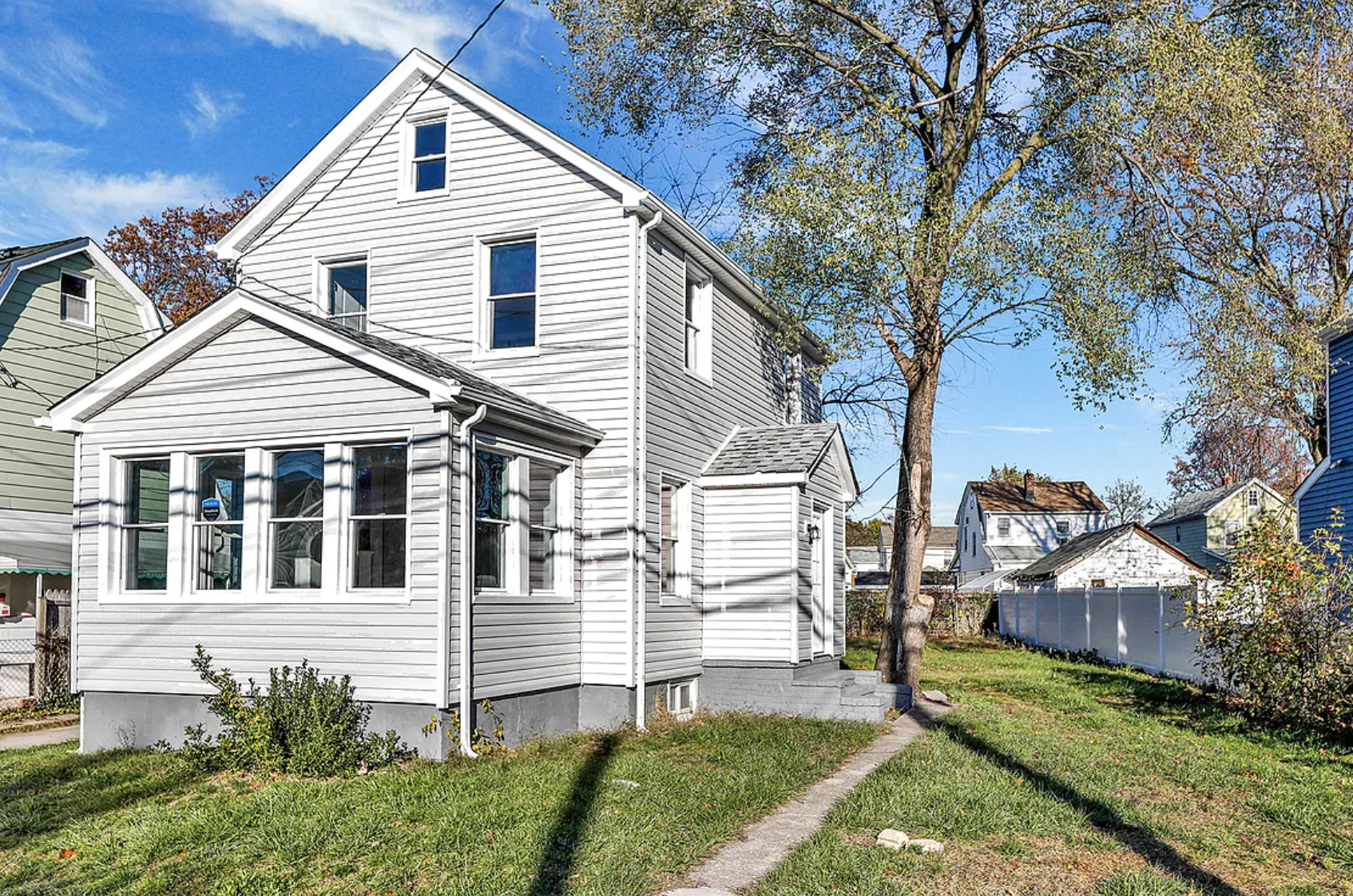 Listed for $769,000, this 1920 single-family house sits on a 65-by-105-foot lot. The fully renovated residence has four bedrooms, three baths, hardwood floors, new electrical, lighting, heating and plumbing systems, and a chef's kitchen with granite countertops, custom cabinets, and stainless steel appliances.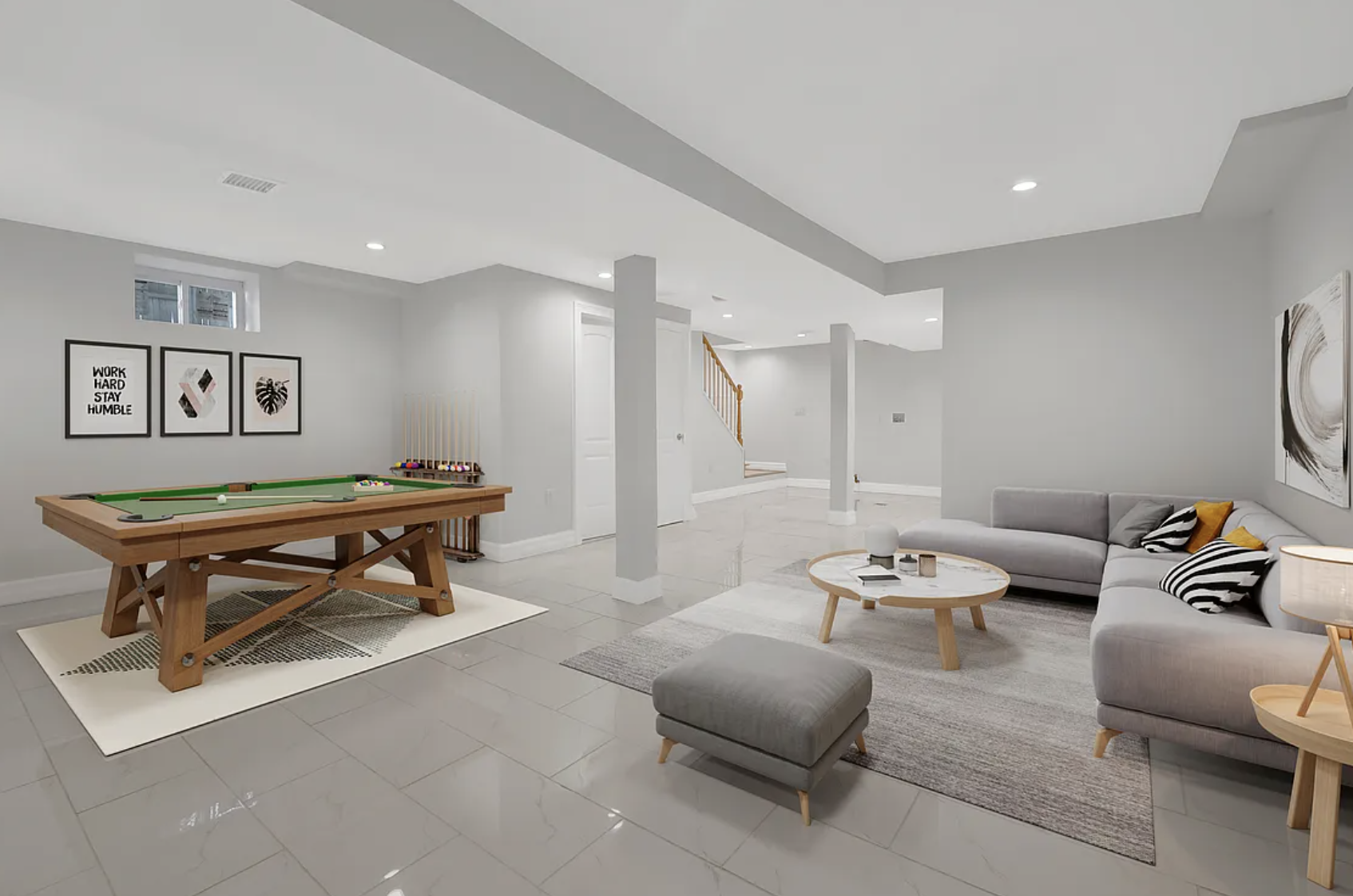 This two-family, six-bedroom, five-bath house has been totally renovated to include chef's kitchens with stainless steel appliances, custom cabinetry and granite countertops in each residence as well as a private driveway and garage. The lot is 40-by-100 feet. It's original price of $1.199 million has been reduced to $1.099 million. 
Nancy A. Ruhling is a freelance writer based in New York City.
Brick Underground articles occasionally include the expertise of, or information about, advertising partners when relevant to the story. We will never promote an advertiser's product without making the relationship clear to our readers.