Buy Curious
What to know about buying in Gerritsen Beach, Brooklyn, an isolated area with quaint bungalows and private boat docks
Houses and lots are smaller, making it cheaper than other parts of South Brooklyn
Single-family houses sell for $300,000 to $700,000, more if on double lots
The minuscule southeastern Brooklyn neighborhood of Gerritsen Beach, where parts of the 1984 film "Moscow on the Hudson" and the 2000 movie "Shaft" (among others) were filmed, is an isolated, residential waterfront community where the streets are in alphabetical order and tranquility, not public transit, is the most treasured attribute.
The community, which has a population of about 4,700 and a single road that leads into and out of it, made headlines, much to the chagrin of its residents who revel in their insularity, in 2012 when nearly all of its houses were destroyed or extensively damaged by Superstorm Sandy.
In this week's Buy Curious, Tina Epstein, an associate broker with Compass, and Eugene Litvak, another associate broker with Compass, give us the inside story on Gerritsen Beach.
The question:
Gerritsen Beach really hasn't been on my radar, but I've heard that real estate prices are more reasonable than some other parts of South Brooklyn. What can you tell me about it?
The reality:
"It's cheaper than most of South Brooklyn, mainly because the houses and lots are smaller," Epstein says, adding that it attracts young couples who have been priced out of Sheepshead Bay and Marine Park.
Litvak adds that "for someone looking for great value, Gerritsen Beach can be a great option."
Where is it?
Located on a peninsula, Gerritsen Beach is bounded by Sheepshead Bay on the west and Marine Park on the east, Shell Bank Creek and Gerritsen Creek on the south and Madison on the north. Gotham Avenue Canal divides Gerritsen Beach from east to west.
Why would NYers want to move to Gerritsen Beach?
Prices aside, it offers the best of both worlds, according to Litvak. "It's a 10-minute drive from Sheepshead Bay, which is the Williamsburg of South Brooklyn, and from Mill Basin, which is more suburban. And you're right on Marine Park, which is a huge asset and attraction. So you're between party town and quiet town."
He adds that the area doesn't attract a lot of commuters. "Yes, there's an express bus that gets you to Manhattan in about an hour, but a bus is not a train."
Many of the homeowners have lived in Gerritsen Beach for generations, Epstein says, adding that "they come because their families and friends live here. It's a very tight-knit community; everyone knows what's going on in your life because the houses are so close together. People who live here like the insularity. It has all the elements of a small  town—there's a barber, pizza place, pharmacy, public library, public school, laundromat, and volunteer fire department known as 'The Vollies.'"
Where in Gerritsen Beach should you live?
The Gotham Avenue Canal forms a natural boundary between the old and new sections of the community.
The old section, located in the southern half, is the original beach bungalow community. "The houses are smaller and the streets are so narrow you think you're on a driveway," Epstein says.
The new (northern) section is a little more developed. There are sidewalks and full-width streets, and the houses are slightly larger.
What are housing and pricing like?
Most of the houses in the community are single-family, wood-frame square bungalows with two to three bedrooms that are packed along the beach as close as sardines in a can. Typically, the lots are 40 by 42 feet, Epstein says, adding that in the new section they may be as large as 40-by-52 feet.
"Most of the houses damaged by the hurricane have been fixed or expanded with more floors on top," she says, adding that there's no room to add on horizontally.
There are only 16 single-family houses for sale, according to StreetEasy, and Gerritsen Beach has always been a seller's market. "It's because the people who seek it out want to be here," Epstein says.
Most of the houses sell for $300,000 to $700,000, she says, adding that a two-bedroom, one-bath house averages $429,000, while a fully renovated four-bedroom, two-bath residence on a double lot could bring as much as $988,000.
The rental market is practically non-existent because, as Epstein explains, "people don't typically rent out their houses."
Is there a lot of new development? 
Although the houses damaged by Hurricane Sandy have been repaired, there is not a lot of new construction and development, in large part, Litvak says, because the lack of public transportation doesn't make the area attractive to real estate investors.
What's the transportation situation?
There is no subway service in Gerritsen Beach. The BM4 bus line runs from Gerritsen Beach to Midtown and Downtown Manhattan, and the B31 makes local stops in the community.
What is there to do?
Marine Park, the borough's largest park, is the prime green space in the community. It includes 530 acres of grassland and salt marsh and has a golf course, bocce courts, baseball diamonds, and cricket fields in addition to playgrounds, bicycle paths, and a landing for canoes and kayaks.
Gerritsen Ballfields has three baseball fields plus a little league field along with two fields for soccer or football. Kiddie Beach, which is financed by the community, creates a safe play environment for children.
Seba Playground Skate Park combines a playground with a general-use asphalt area.
Recreational fishing along the community's shores is another prime activity.
The Gerritsen Beach Branch of the Brooklyn Public Library, housed in a 10,000-square-foot building with two large gardens tended by local community groups, holds a number of events and programs; quilting is one of the more popular offerings.
Regal UA Sheepshead Bay, a multiplex cinema, is right outside the community's borders.
What's the restaurant/nightlife situation?
Gerritsen Beach is not a destination for dining or night life and that's exactly how the residents like it, Epstein says..
That said, there are a number of spots that only locals frequent, including The Gather Inn Again, which Epstein describes as a casual place for a quick meal and a beer, and Tamaqua Bar & Marina, a local joint on the border that has food, drink, and live entertainment.
Other hangouts include Beach Bar, which Litvak calls a "no-frills bar with a jukebox," and Gerritsen Beach Bagels.
Otherwise, residents head to Sheepshead Bay and Mill Basin for places like Duet Bakery & Restaurant, which serves seafood, steak, and fancy cupcakes—and which Litvak says "has a Park Slope vibe."
How about grocery stores?
There's a Key Food in the neighborhood. Provisions can also be had at The Beach Deli and Family Mart, which sells household goods as well as groceries.
Check out these listings in Gerritsen Beach.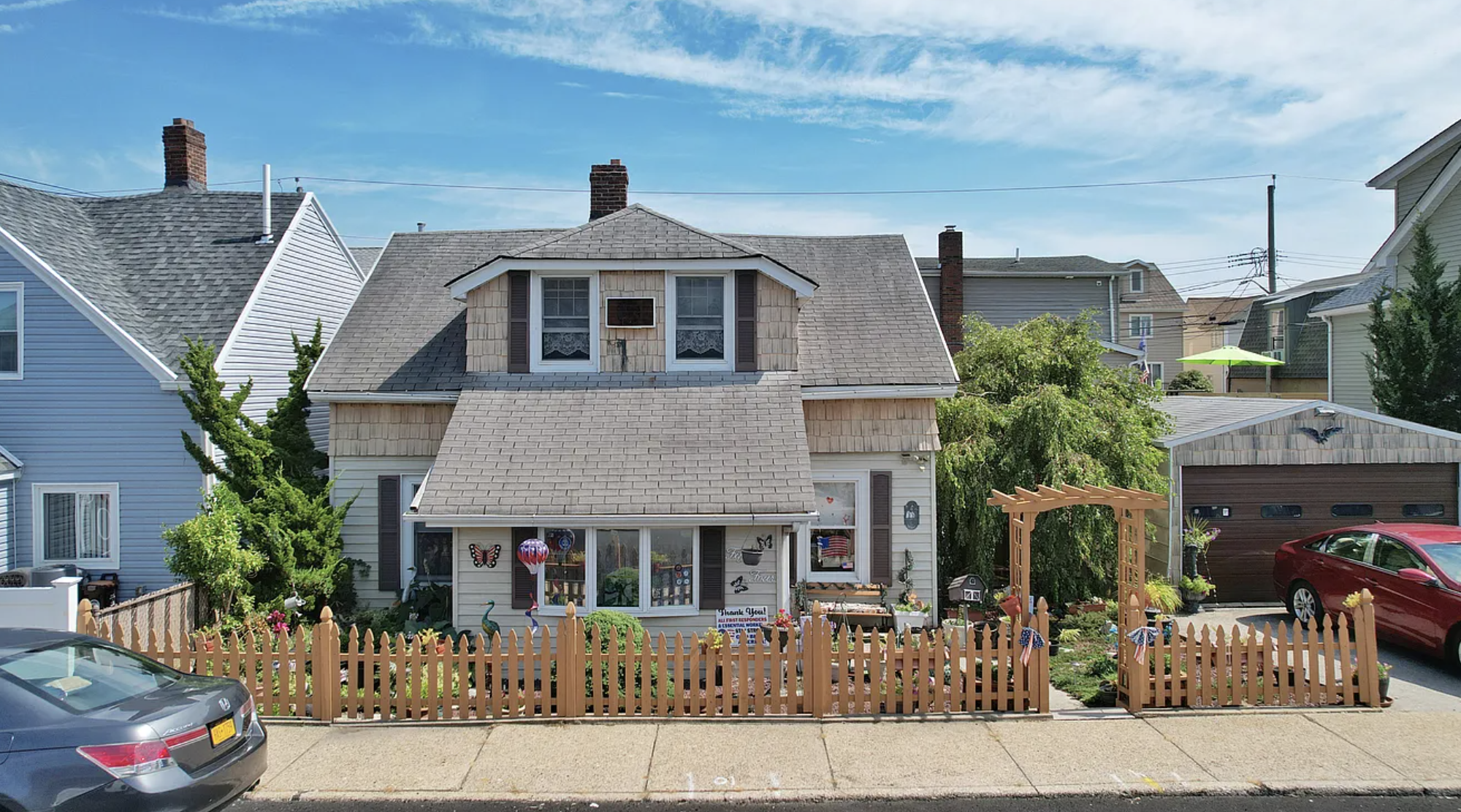 Set on a double lot, this 1,326-square-foot single-family house has three bedrooms, two baths, an eat-in kitchen, living room, dining room, deck, backyard, and garage. Built in 1920, it's the first time on the market and is listed for $738,888.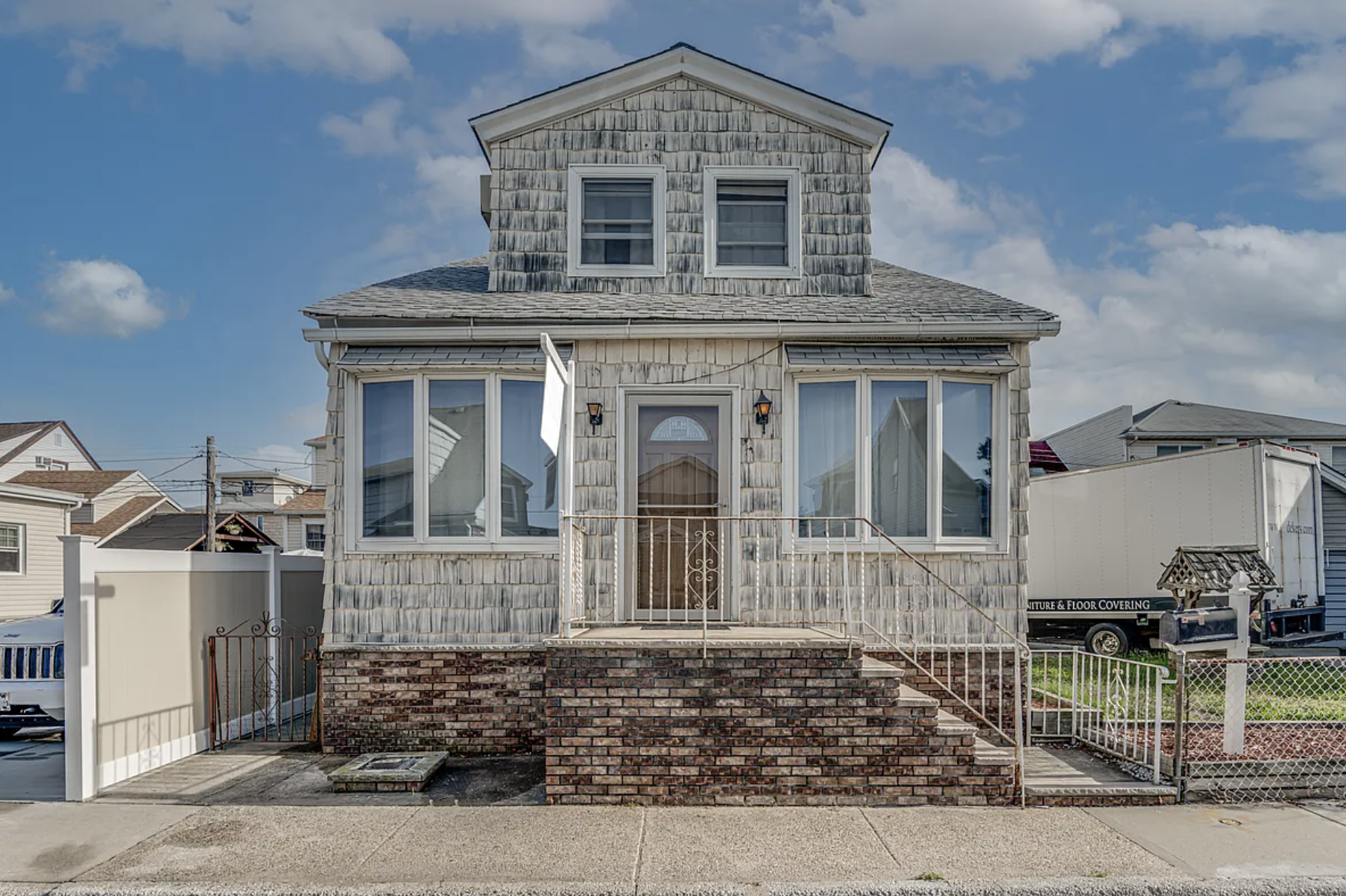 Originally listed for $699,000, this 3,570-square-foot single-family detached house is now being offered for $689,000. Set on a double lot, the 1925 house has three bedrooms, one bath, an enclosed porch, a living room, dining room, driveway, and garage. The heating system has been updated.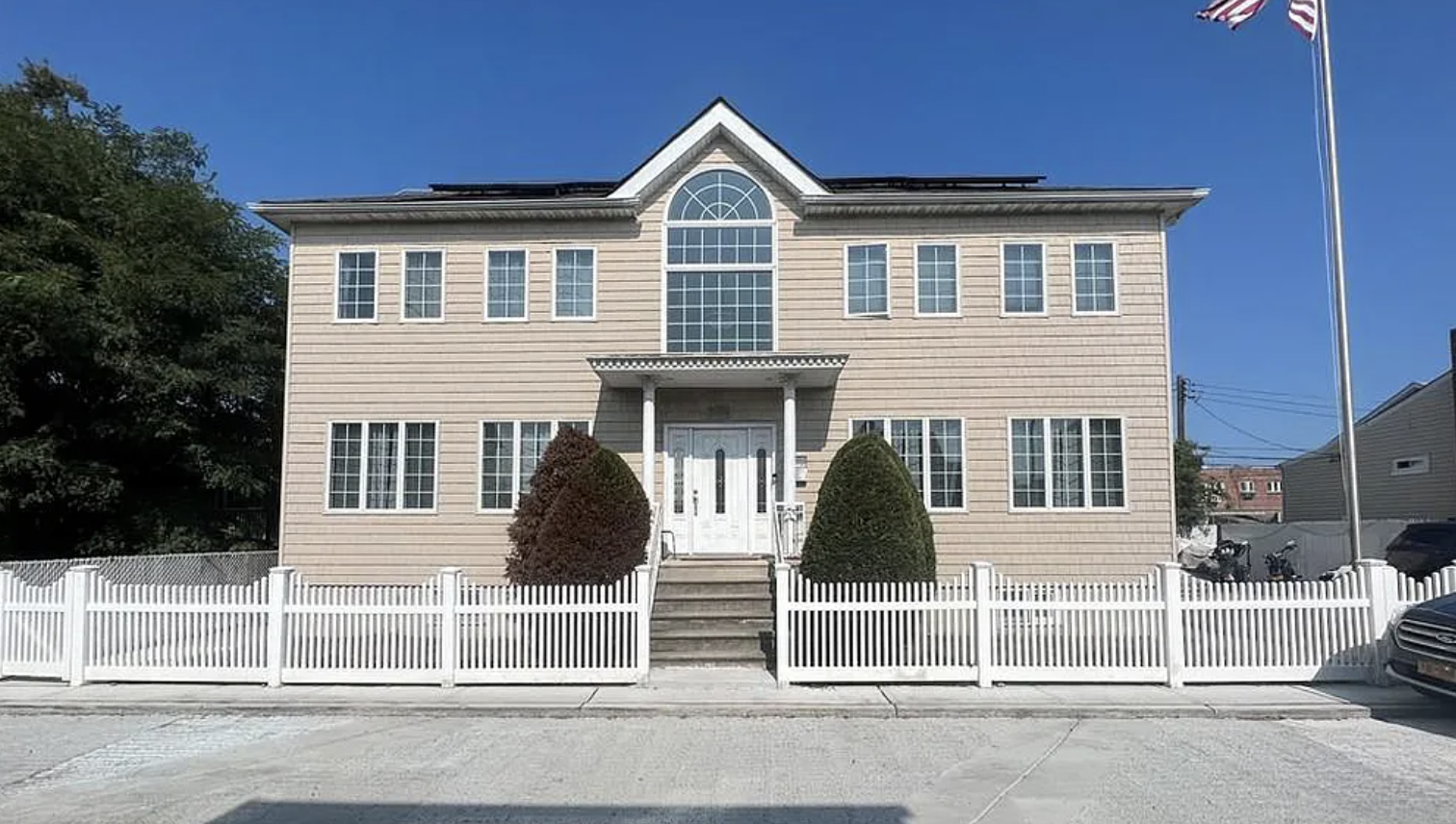 Built in 2003, this two-story 3,600-square-foot residence, set on a double lot, is on the market for $988,000. It has four bedrooms, two full baths, and a half bath. Other features include solar panels, a center hall with a vaulted ceiling, large living room, finished basement, and an updated kitchen with an island, granite countertops, and stainless steel appliances. It also has front, back, and side yards.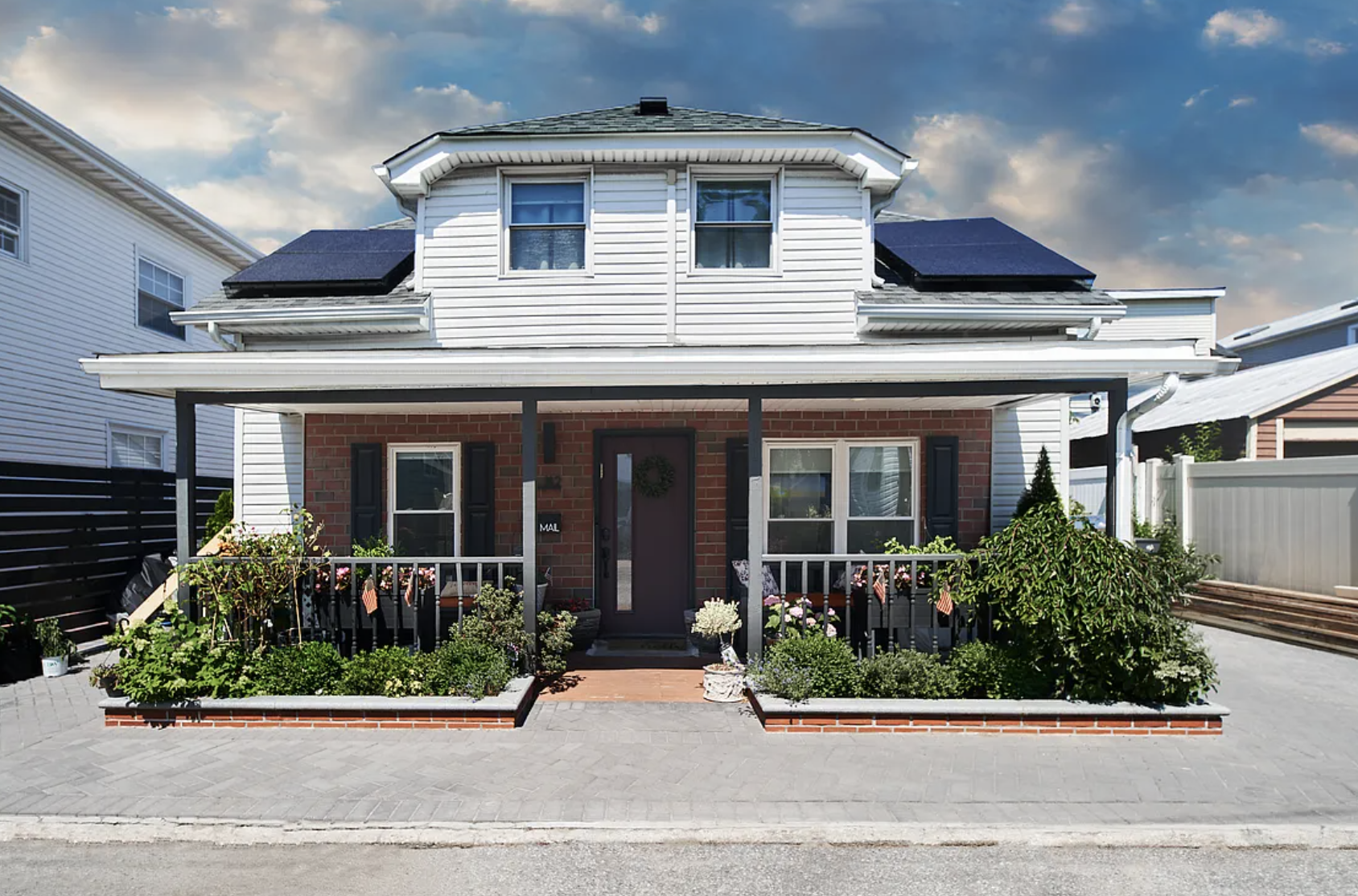 This circa-1920 detached single-family house is 1,500 square feet and has three bedrooms, two baths, hardwood floors on the first floor, a private drive, solar panels, a rear yard, new furnace and boiler, and an interlock kit with a power inlet to accommodate a generator. It's in the new section north of the Shell Bank Canal. The original price of $699,000 has been reduced to $650,000.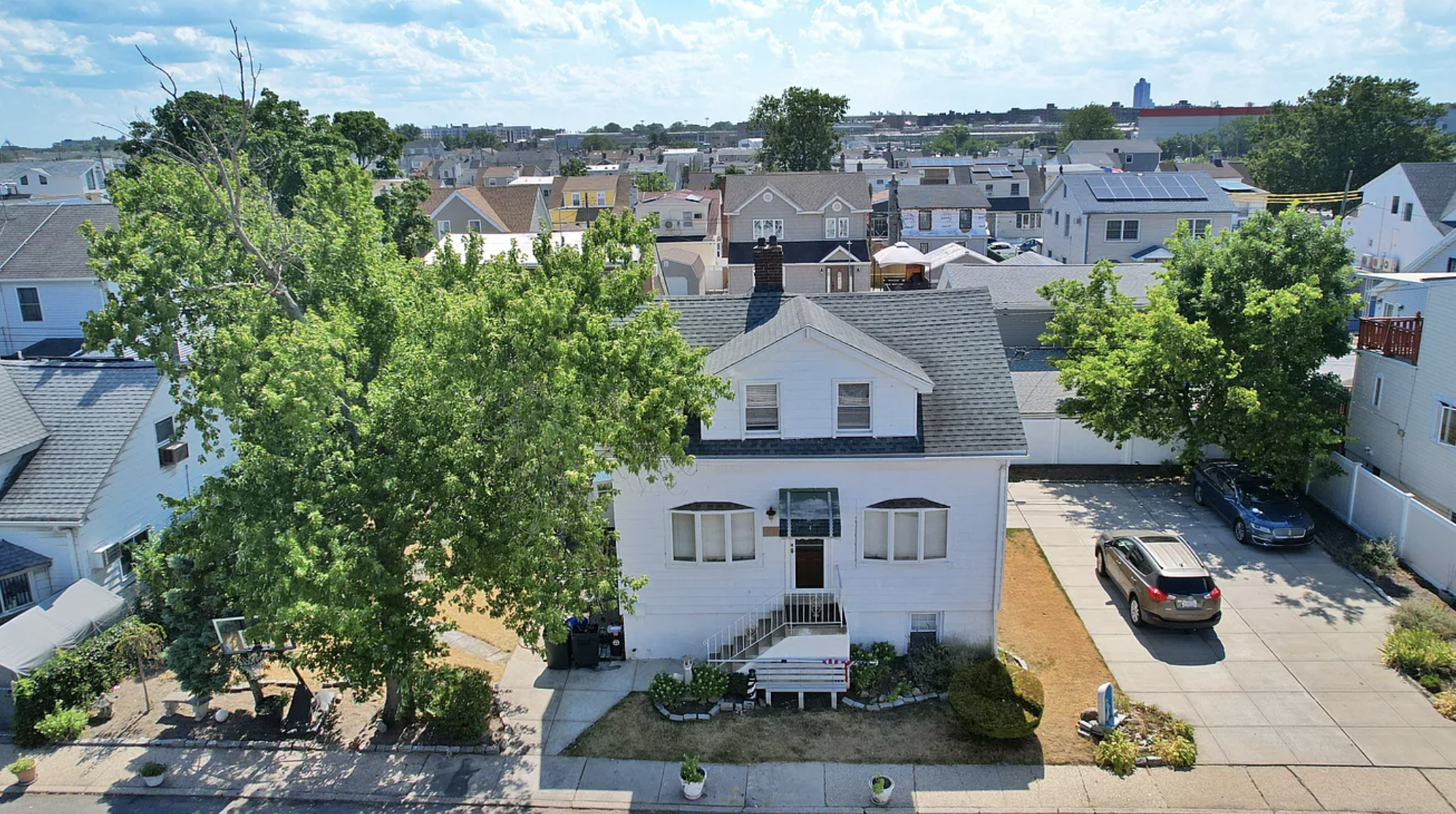 Dating to 1925, this 1,065-square-foot house, which is on a triple lot, has not been on the market for more than four decades. Listed for $899,000, the residence has three bedrooms, one bath, a living room, dining room, an unfinished basement, and private parking for up to six cars. The kitchen has wooden cabinets and stainless steel appliances.                                  
Nancy A. Ruhling is a freelance writer based in New York City.
Brick Underground articles occasionally include the expertise of, or information about, advertising partners when relevant to the story. We will never promote an advertiser's product without making the relationship clear to our readers.