Buy Curious
What to know about buying in Woodside, Queens, a cost-friendly area with a big mix of housing options
Prices for prewar single-family houses average around $850,000
Two-bedroom co-ops sell for about $495,000 to $517,000
The western Queens neighborhood of Woodside, which hosts the annual St. Pat's for All Parade that includes marchers from the LGBTQ community and is where "The Godfather" filmmaker Francis Ford Coppola grew up, offers buyers affordability and variety.
The area's name reflects its leafy, tree-lined streets—many have stately copper beech trees.
In this week's Buy Curious, Kimberly Matadial, a realtor salesperson with Virginia Rallis Realty, and Lauren Renee Bennett, a broker with Corcoran, give us the inside story on Woodside.
The question:
Friends have been telling me that Woodside is a good alternative to Astoria and Long Island City because the prices are better. Is this true?
The reality:
"Yes, it's a little bit cheaper than both of those communities," Matadial says.
Bennett adds that "there's a tremendous amount of value" and housing options. "Every block looks completely different. The properties are unique; some blocks have bigger houses and look like Forest Hills. It has everything from small businesses to warehouse-like spaces. As a long-term investment, Woodside should be on the agenda."
Where is it?
Woodside is bounded by Maspeth on the south, Astoria on the north, Sunnyside on the west, and Elmhurst, Jackson Heights, and East Elmhurst on the east.
Why would NYers want to move to Woodside?
Prices aside, it's a "peaceful neighborhood with a small-town appeal," Matadial says. "And it has a rich history of inclusiveness. The shops are within walking distance, and there are lots of bars, restaurants, and parks."
Bennett notes that "it's an accessible neighborhood from an entry-level price point; it has incredible transportation, there are lots of things to do, and there's room for the community to grow."
Where in Woodside should you live?
There are no named subdivisions in Woodside. 
What are housing and pricing like?
Most of the real estate is single-family and multi-family houses and co-ops that date from the early 1900s to the 1930s.
Right now, it's a buyer's market in Woodside; according to StreetEasy, there are 97 single-family houses, co-ops, and condos available for sale.
Single-family houses average $850,000, according to Matadial, and prices for co-ops average $325,000 for one bedrooms and $495,000 to $517,000 for two bedrooms.
Depending on size, location, condition, and proximity to transit, two-bedroom condos typically sell for $700,000 to $900,000, Bennett says, adding that "for $900,000, the unit would have to be something special."
Rentals average $1,800 to $2,000 for one-bedroom apartments and $2,100 to $2,700 for two bedrooms, Matadial says.
Is there a lot of new development? 
Bennett says there's a lot of new condo and rental development, particularly around the border with Sunnyside that's close to the subway.
According to Matadial, a major luxury condo development at 5801 Queens Blvd., the site of a shuttered Walgreens, is in the works. The 12-story project is projected to have 120 one- and two-bedroom units with an average price of $750,000. Construction is expected to begin in spring 2023, pending approvals of the building plans.
What's the transportation situation?
The 7, E, M, and R trains run through Woodside, and it's a stop on the Long Island Rail Road. On the 7 express train, you can make it to Midtown Manhattan quickly, Bennett says. It take about 20 minutes.
There also are a number of buses: The Q18, Q32, Q39, Q47, Q53 SBS, Q60, and Q70 SBS link the community to other parts of Queens. The Q32 and Q60 go to Manhattan, and the Q70 SBS and Q47 stop at LaGuardia Airport.
For drivers, Woodside offers quick and easy access to the Brooklyn-Queens Expressway, Northern Boulevard, Queens Boulevard, the Long Island Expressway, and the Grand Central Parkway.
What is there to do?
The community has several parks and green spaces.
Doughboy Park, originally a children's playground, is a nearly two-acre triangular-shaped park with benches.
Lawrence Virgilio Playground, formerly Windmuller Park, has a variety of amenities, including an outdoor swimming pool, spray showers, basketball and handball courts, and running tracks.
Big Bush Playground has baseball and soccer fields and basketball and handball courts.
There are two main shopping areas: Tower Square Shopping Center, anchored by a 19th-century trolley barn, has a Starbucks and Michael's.
The almost-130,000-square-foot Plaza 48, anchored by BJ's Wholesale Club, also has a David's Bridal, Dunkin' Donuts, and Burlington department store.
What's the restaurant/nightlife situation?
The community has a variety of restaurants and bars.
The Brewery Bar & Kitchen, family-owned and -operated, is an Irish eatery/watering hole offering wings, burgers, and over 20 draft beers. It is open seven days a week, serving lunch,  dinner, and weekend brunch.
Other popular places include Peking BBQ (Peruvian-style Chinese food), SriPraPhai (Thai dishes), Donovan's Pub (burgers and shepherd's pie), Sean Og's (an Irish pub with bar bites), La Boom (a Latin nightclub with live music and dancing), Mamajuana Café Queens (Latino cuisine, plus a nightclub), Matsuri (sushi), Bee Café (some vegan and vegetarian dishes), La Flor Restaurant & Cafe (Mexican fusion), Purple Dough (Filipino-American bakery), and Deseos Night Club (salsa dancing and cocktails).
"I've seen people lined up to get into La Boom, and Mamajuana also seems to draw a crowd," Matadial says. "Peking BBQ is also very busy—sometimes there's an hour's wait for your order."
How about grocery stores?
In addition to a BJ's Wholesale Club, markets include Fresh n Save, Food Express, G Mart, Key Food, Trade Fair, and Food Dynasty.
An H Market, part of a Korean chain that started in Woodside, is slated to replace the recently closed Stop & Shop at 34-51 48th St.
Check out these listings in Woodside.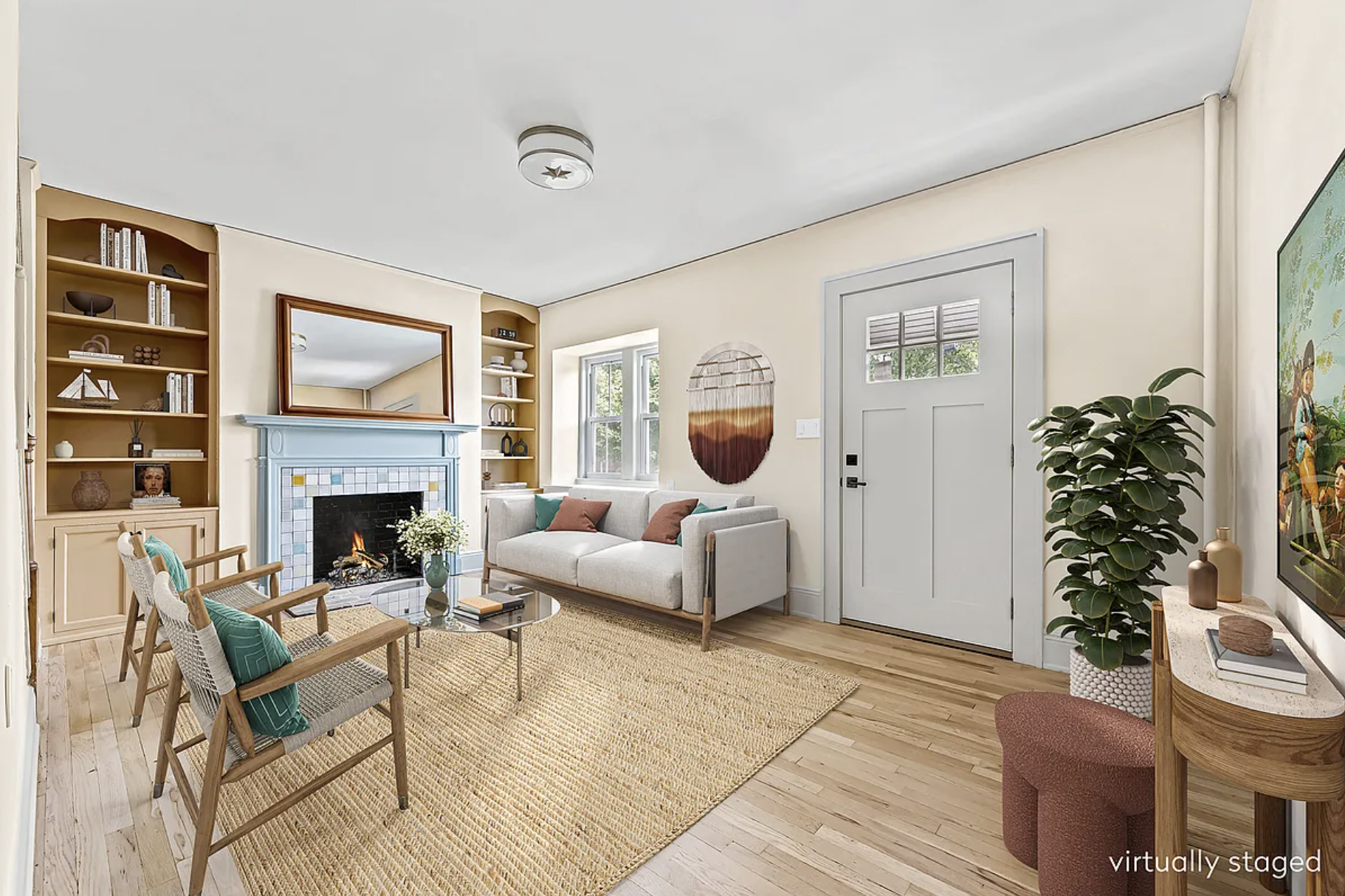 This 1,589-square-foot single-family townhouse is fully renovated and has three bedrooms and two full baths. Amenities include a functioning fireplace, custom kitchen with high-end appliances, finished basement, two-car garage, and front and back gardens. It is listed for $1.265 million (the price was recently reduced by $85,000).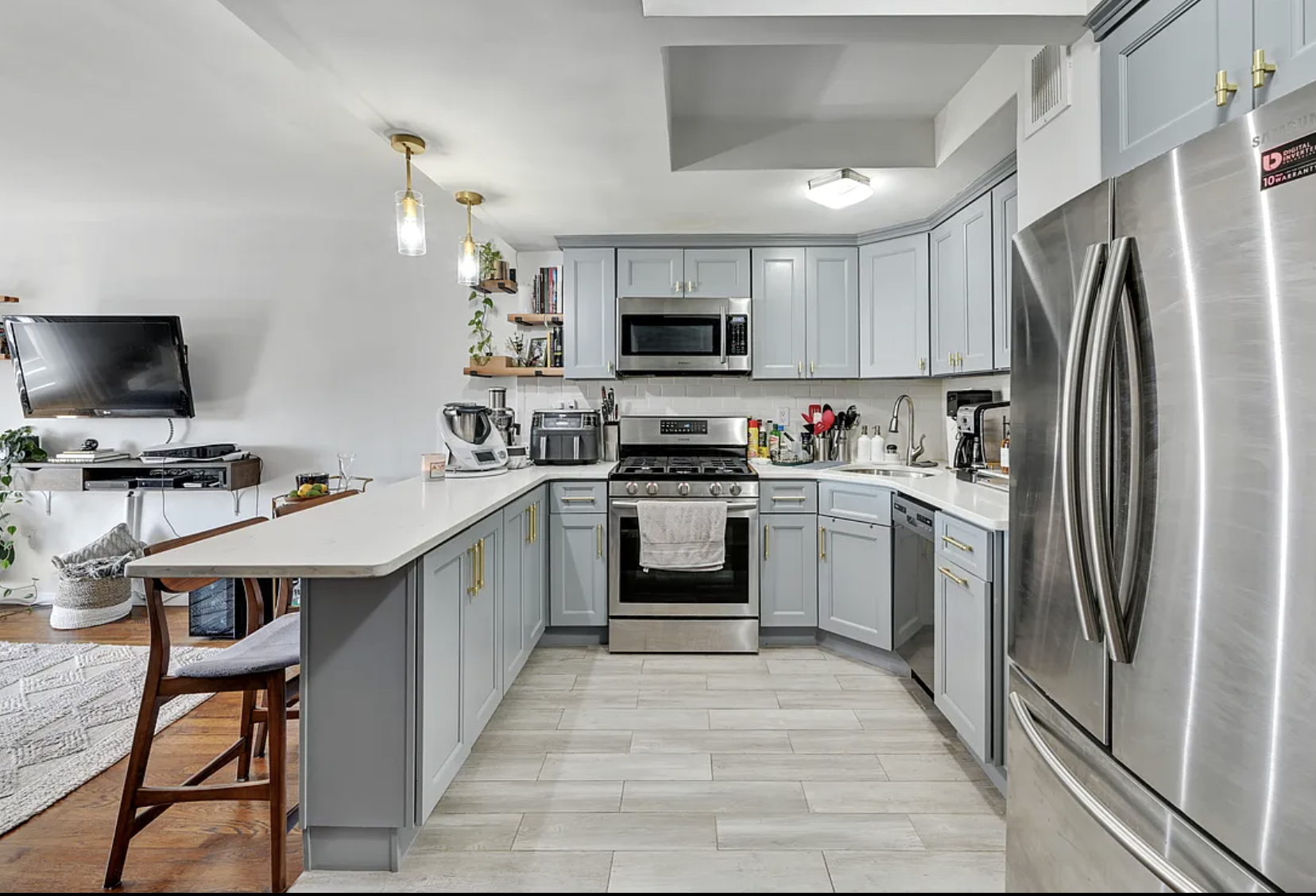 Listed for $379,999, this top-floor co-op features one bedroom, one bath, a redesigned kitchen, and hardwood floors. The six-story elevator building, which dates to 1963, has 60 units, a live-in super, and laundry room.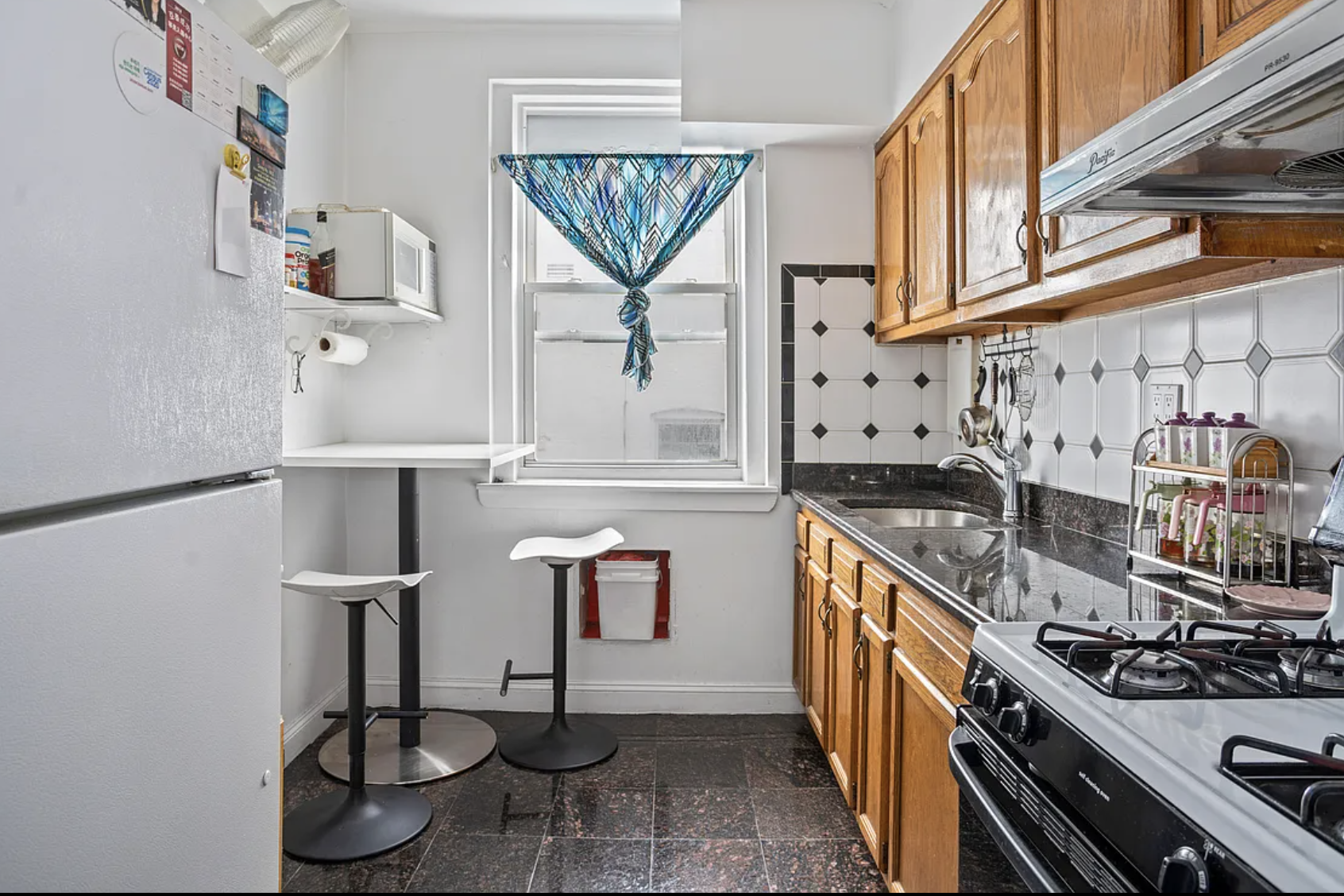 This prewar 900-square-foot co-op has three bedrooms and one bath and is listed for $445,000. The remodeled kitchen features stone countertops. The circa-1917 building has 49 units on five stories. Amenities include a live-in super, laundry room, recreation area, bike room, and storage.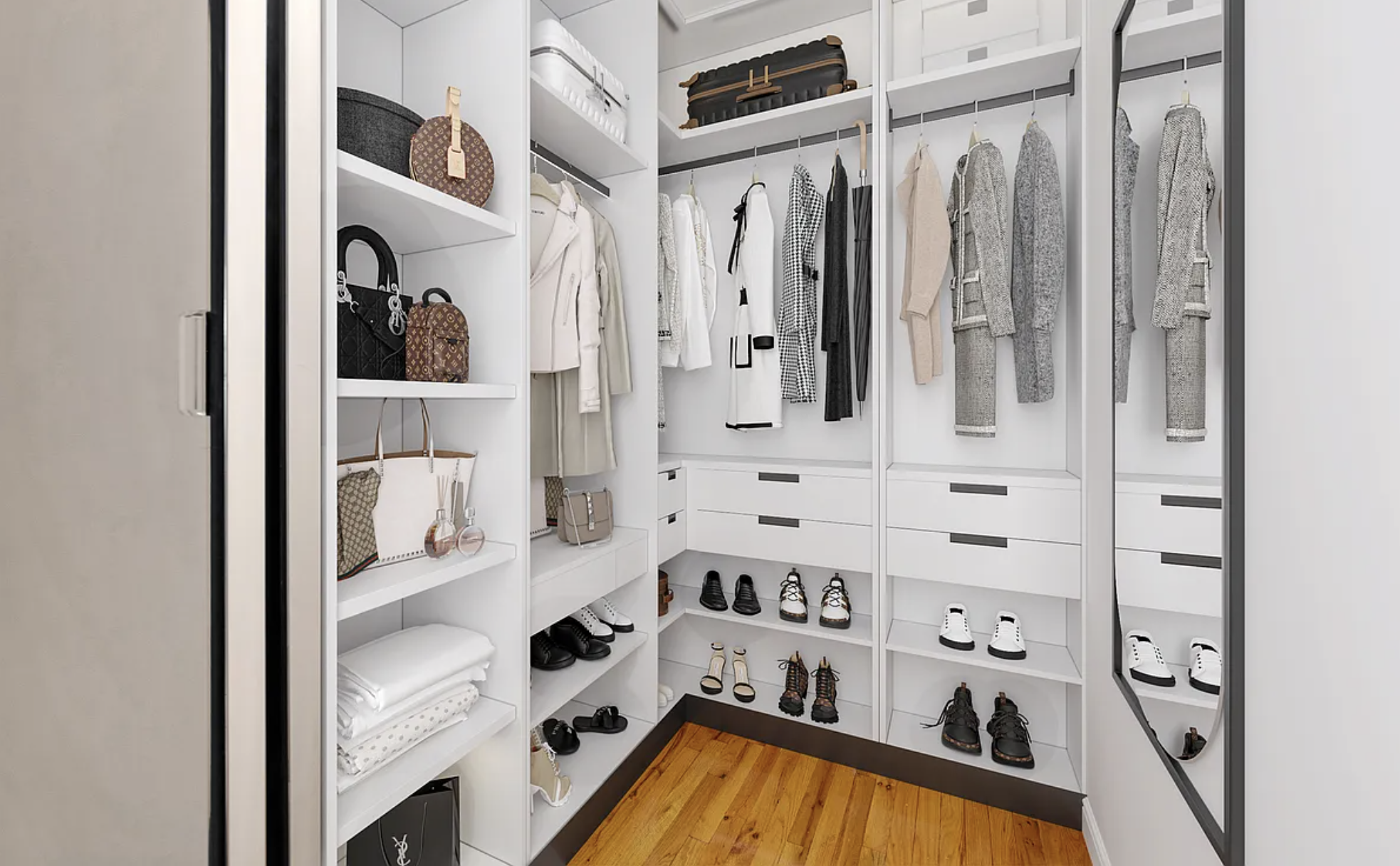 Listed for $550,000, this one-bedroom, one-bath condo has high ceilings, large windows, hardwood floors, and a walk-in closet. The four-story building, which opened in 1942, has 68 units, a live-in super, and laundry room.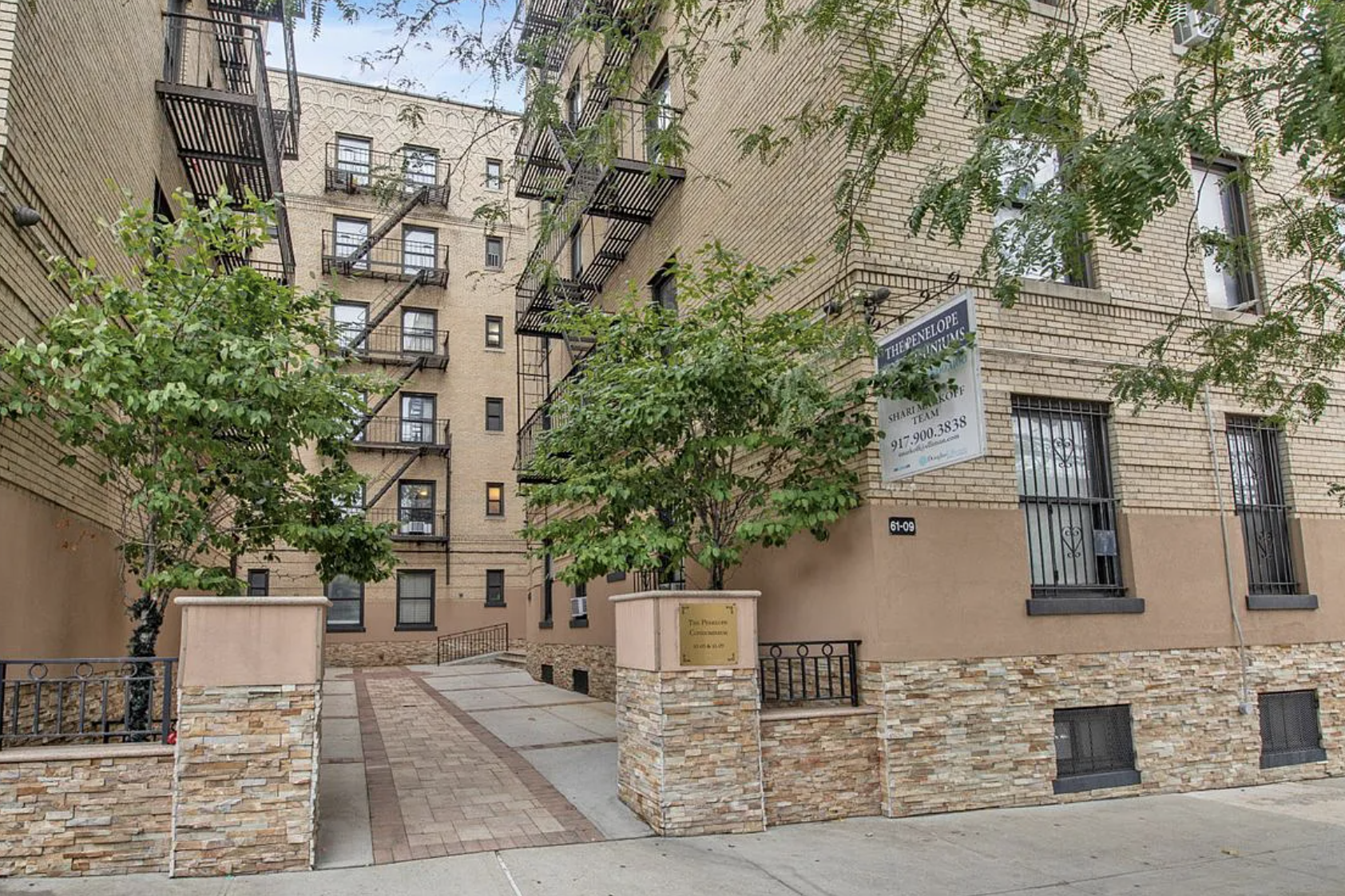 Recently restored and renovated, this 970-square-foot corner condo is now listed for $600,000 (after a $49,000 price drop). It has two bedrooms, one bath with a soaking tub, and hardwood floors. The six-story, 85-unit elevator building dates to 1927.
Nancy A. Ruhling is a freelance writer based in New York City.
Brick Underground articles occasionally include the expertise of, or information about, advertising partners when relevant to the story. We will never promote an advertiser's product without making the relationship clear to our readers.