Buy Curious
What to know about buying in Woodhaven, Queens, a tree-lined area with restaurants and easy access to transit
Single-family houses typically average $600,000 to $900,000
Average price for two-bedroom co-ops runs $200,000 to $250,000
The southwestern Queens community of Woodhaven, where Brian Hyland, who sang the 1960 teenybopper smash hit "Itsy Bitsy Teenie Weenie Yellow Polka Dot Bikini" grew up, and where Betty Smith wrote "A Tree Grows in Brooklyn," is a family-oriented neighborhood with a diverse population.
Named for its many trees, the community offers a semi-suburban lifestyle with two busy commercial districts.
In this week's Buy Curious, Donna Demkowicz, broker/owner of Donna Demkowicz Real Estate, and Virginia Rallis, broker/owner of Virginia Rallis Realty, give us the inside story on Woodhaven.
The question:
I've heard that Woodhaven is a "haven" for cheap housing. What can you tell me about this?
The reality:
"Up until about a year ago, it was," Demkowicz says. "But now, it's like everywhere else in Queens—there's no cheap place to buy or to rent."
Where is it?
Woodhaven is bordered by Forest Park on the north, Richmond Hill on the east, Ozone Park on the south, and Brooklyn's Cypress Hills on the west.
Why would NYers want to move to Woodhaven?
"It's full of restaurants, there's easy access to transportation and to Manhattan and Rockaway Beach, and there's hiking in Forest Park," Rallis says.
Where in Woodhaven should you live?
There are no named subdivisions in the community.
What are housing and pricing like?
Like the rest of the markets in Queens that are responding to higher mortgage interest rates, Woodhaven is more of a buyer's market at the moment even though there are only 30 condos, co-ops, and single-family houses for sale, according to StreetEasy.com.
"People are waiting to buy, and they are renting instead until mortgage interest rates go down," Demkowicz says, adding that when interest rates were lower, the high-rise co-op buildings along Woodhaven Boulevard tended to sit on the market because more buyers could afford single-family and two-family houses.
Most of the houses in Woodhaven are one- and two-family frame structures dating to the 1920s and '30s. Detached houses with driveways command higher prices.
According to Demkowicz, prices of single-family houses typically average $600,000 to $900,000 and two-family rowhouses run $800,000 to $1.2 million.
One-bedroom co-ops average $150,000 to $180,000, depending on condition. Two-bedroom units average $200,000 to $250,000, and three bedrooms usually sell for  $350,000 to $390,000.
Condo developments are smaller and scarcer than co-op options. "I don't even have comps for them because there are so few on the market now," she says
Rental apartments, generally in two-family houses, cost $1,700 to $1,900 a month for one-bedroom units, $2,000 to $2,300 for two-bedroom units, and $2,300 to $3,000 for three-bedroom units.
Is there a lot of new development? 
Demkowicz says there's not much new residential development—"it's hard to find land because the zoning has changed."
What's the transportation situation?
In addition to the J and Z trains, Woodhaven is served by the Q11, Q21, Q24, Q52 SBS, Q53 SBS, Q56, Q60, BM5, and QM15 bus lines.
What is there to do?
Forest Park, the third largest green space in the borough, is one of the borders of the community and is a major attraction. Features include a carousel, golf course, and bandshell where free concerts take place.
Rockaway Beach, a popular destination for residents, is a 15-minute drive from Woodhaven when there's no traffic, Demkowicz says.
What's the restaurant/nightlife situation?
Rallis notes that Woodhaven's restaurant scene is diverse, reflecting the population.
"You can get West Indian, Spanish, Mexican, El Salvadoran, South American, Thai, Peruvian, and Chinese," she says, adding that "it's where to go for roti."
Popular spots include Pops Cocina & Bar, which offers everything from breakfast to beverages; dating to 1829, Neir's Tavern is the city's oldest bar; Schmidt's Candy has been producing chocolates and other classic German confections since 1925; and Manor Delicatessen has been serving cold cuts, salads, sandwiches, and soups for over a century.
How about grocery stores?
Stop & Shop, Key Food, CTown, and Fine Fare are all located in Woodhaven. There also are many delis and bodegas.
Check out these listings in Woodhaven.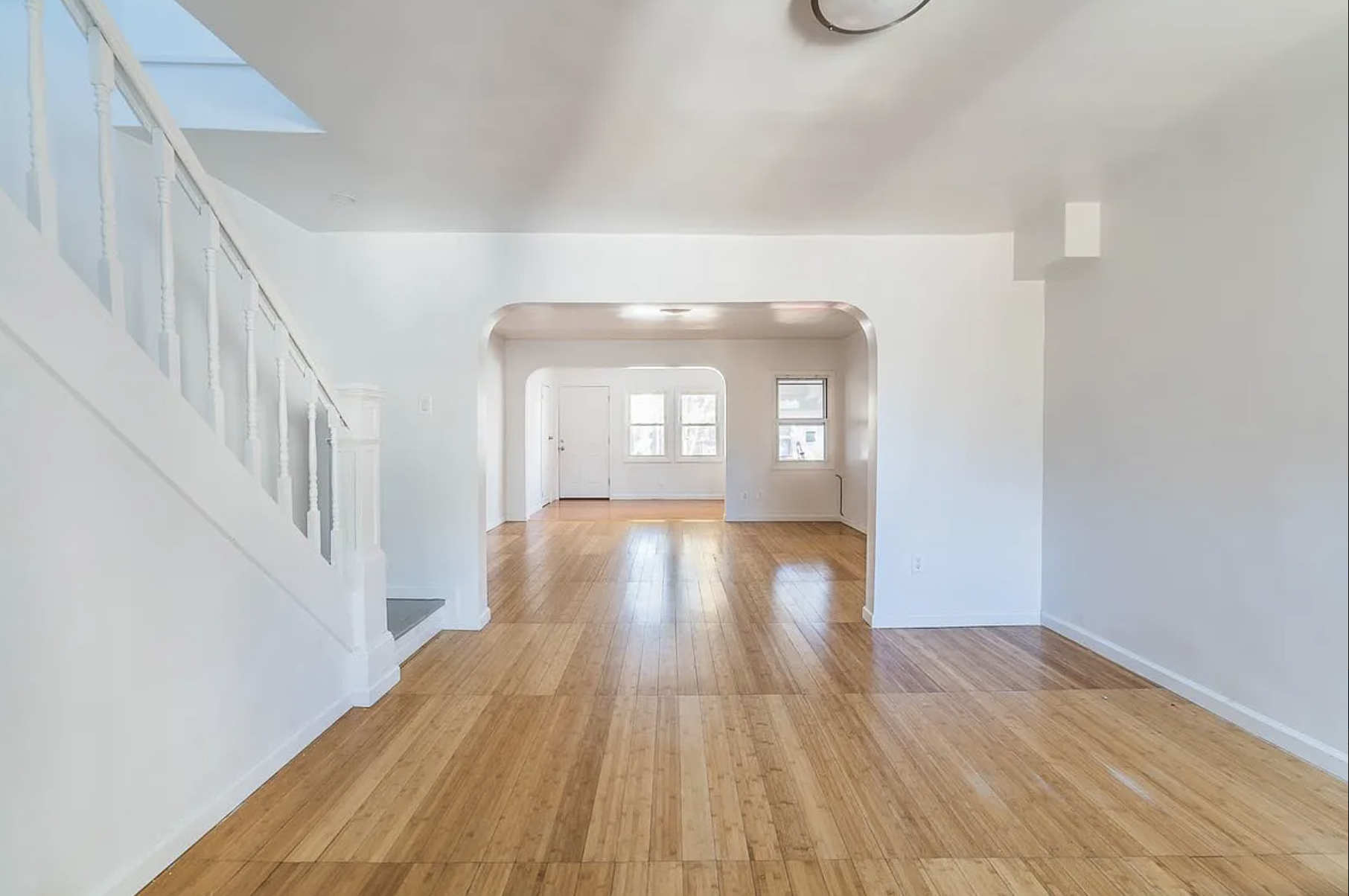 Built in 1920 and recently fully renovated, this single-family 1,128-square-foot house is on a 16-foot by 100-foot lot with private parking for one to two cars. The two-story property has three bedrooms, two baths, a finished basement with a separate entrance, and hardwood floors. It is listed for $675,000.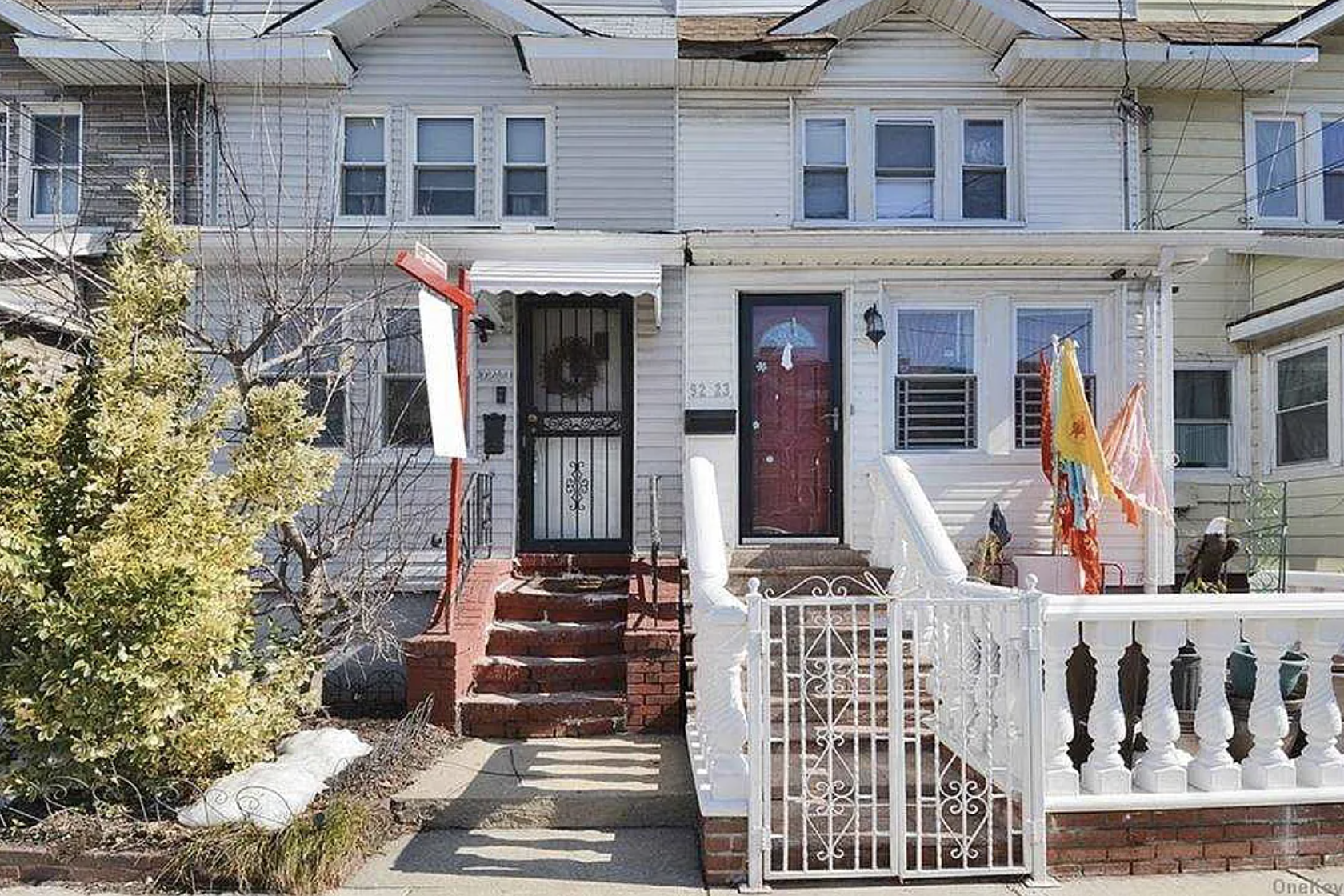 This 1,600-square-foot single-family house, listed for $599,000, has three bedrooms and one bath. Other features of the 1920 residence include an eat-in kitchen, a dining room, living room, hardwood floors, one-car detached garage, and community driveway.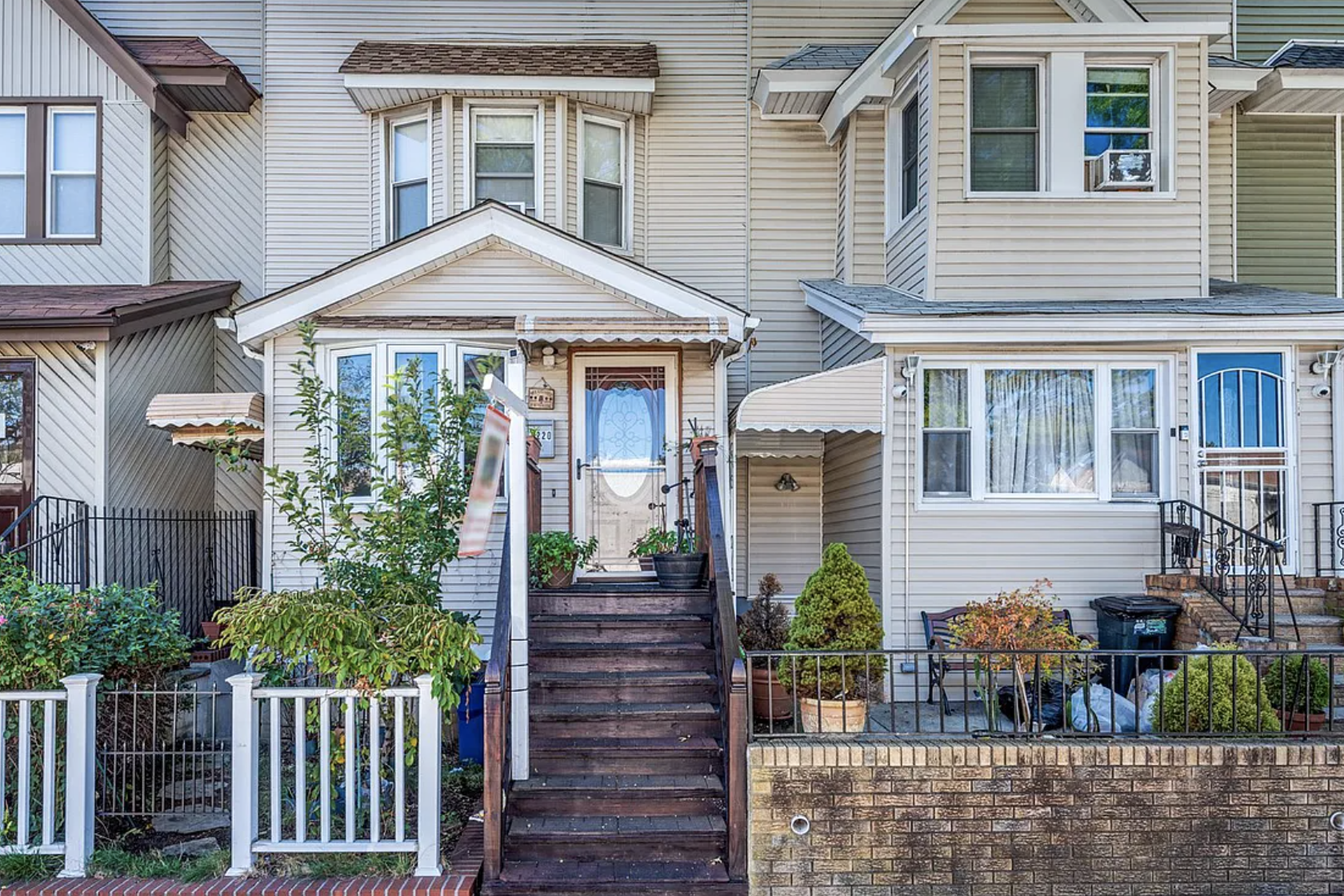 Originally listed for $635,000, this circa-1920 single-family house is now $619,000. It has three bedrooms, two and a half baths, a living room, dining room, updated kitchen with island seating, laundry room, finished basement, and backyard with space to park one to two cars.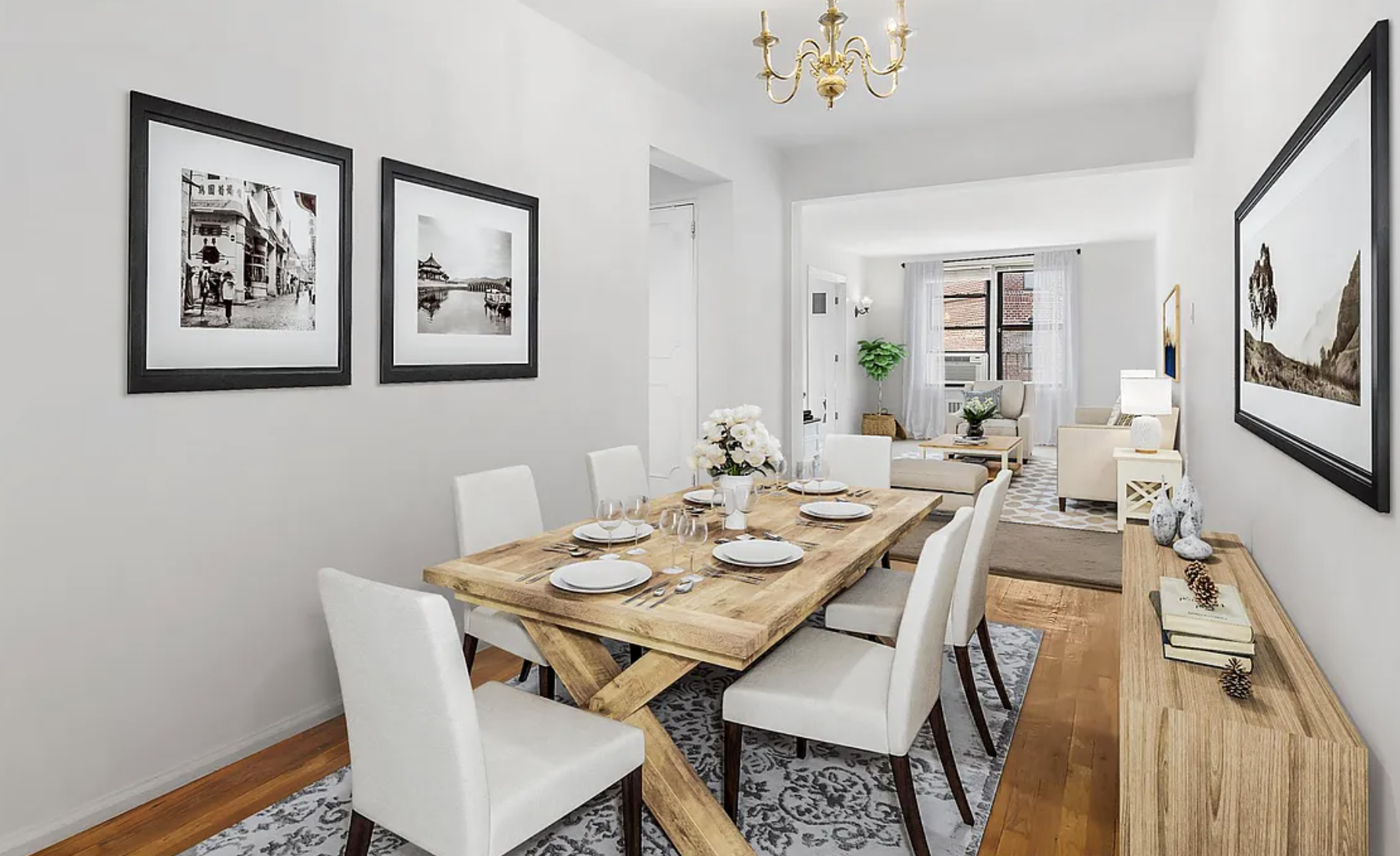 Located across from Forest Park, this two-bedroom, one-bath co-op is listed for $289,000. It has hardwood floors, a dishwasher, and an open living room/dining room layout. The building, which opened in 1955, has 190 units on six stories; amenities include a live-in super and laundry room.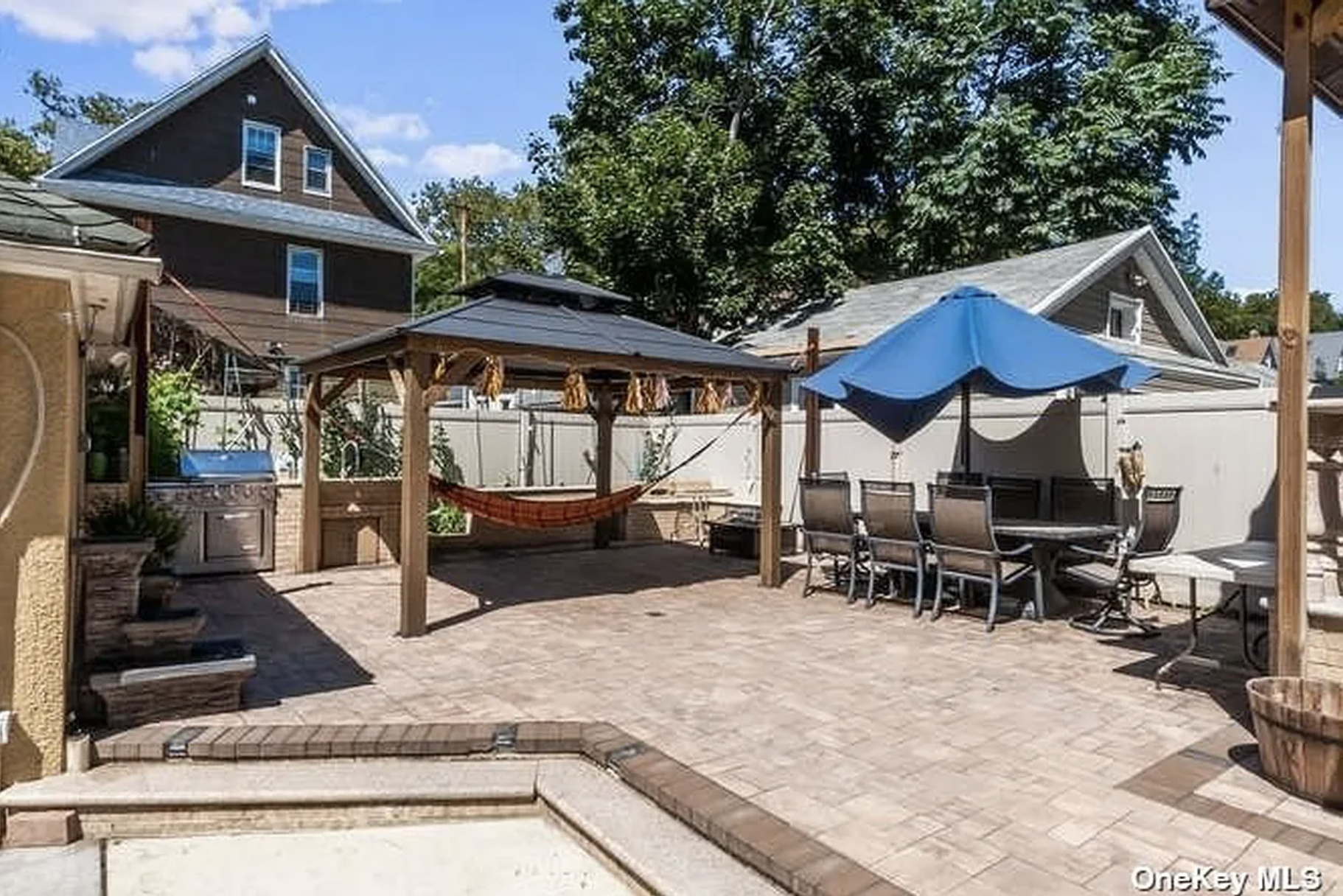 This single-family detached Victorian house, which has four bedrooms and three baths on three levels, is listed for $1.248 million. The 4,037-square-foot residence also has a dining room, living room, eat-in kitchen, hardwood floors, front porch, finished basement, backyard, two-car garage, and private driveway.
Nancy A. Ruhling is a freelance writer based in New York City.
Brick Underground articles occasionally include the expertise of, or information about, advertising partners when relevant to the story. We will never promote an advertiser's product without making the relationship clear to our readers.