Buy Curious
What to know about buying in Laurelton, Queens, where you'll find Tudor-style houses, larger lots, and lower taxes
Houses are mostly single family and sell for $650,000 to $750,000
Property taxes are lower than in nearby Nassau County communities
The southeastern Queens community of Laurelton, which gave us the infamous financial swindler Bernie Madoff, is a quiet neighborhood of mostly Tudor-style houses that was modeled after an English village.
Named for the laurels that grew there a century ago, Laurelton shows off its leafy heritage with a series of tree-lined streets that feature landscaped center malls.
In this week's Buy Curious, Matthew Langer, a broker/manager with Weichert Realtors-Langer Homes, and John McSherry, an associate real estate broker with Douglas Elliman, give us the inside story on Laurelton.
The question:
Because Laurelton is on the Queens/Long Island border, is it true that its real estate is cheaper than in the surrounding areas?
The reality:
"Prices are comparable to the surrounding Queens neighborhoods," McSherry says. "But it depends on the type of house and the lot size. Property taxes definitely are cheaper than those in nearby Long Island communities—they can be one-third or even one-half less."
Where is it?
Laurelton, which shares the same 11413 zip code with Springfield Gardens, is bounded on the north by Cambria Heights, on the south by Jamaica and the Belt Parkway, on the west by Jamaica, and on the east by the Belt Parkway and Valley Stream, which is part of Nassau County.
Why would NYers want to move to Laurelton?
There are several reasons people want to live in Laurelton, according to McSherry: It's quieter and has larger property lots than Jamaica, it's close to Long Island, and it's only a 10-minute drive to Green Acres Mall, which has 150 stores and restaurants.
Langer says it has a real neighborhood feel. "There are some main streets, but there also are quieter streets." He adds that because it's on the border of Nassau County, it offers swift access to Long Island, and the Belt Parkway and the Cross Island Parkway make it easy to get to just about anywhere you want to go.
Where in Laurelton should you live?
There are no named subsections in the community.
What are housing and pricing like?
The neighborhood's real estate is defined by single-family Tudor-style houses and rowhouses.
There are 22 single-family houses on the market, according to StreetEasy. McSherry says that large trophy homes sell quickly at or over asking price while ones that need work can linger until the price is reduced.
"I recently sold a house for over asking price in three days after 15 groups of people looked at it," he says, adding that it was listed for $750,000.
Single-family houses typically sell for $650,000 to $750,000; multi-families, which are far fewer, command slightly higher prices.
There are not many co-ops or condos, and there are so few on the market now that an average price cannot be established.
Rental properties generally are in multi-family houses. Per McSherry, one bedrooms cost about $2,000 per month, two bedrooms are $2,000 to $2,500, and three bedrooms start at $2,600.
Is there a lot of new development? 
Although there is not much new residential development, McSherry says there is a "good amount of redevelopment of single-family and multi-family houses."
What's the transportation situation?
The Q5, Q77, Q84, and Q85 buses connect to the subways in Jamaica, and the X63 express bus goes to Manhattan. The Long Island Rail Road has a stop in Laurelton.
"Although the bus system is robust, you may need a car because the houses are spread out, but you could get by without one," McSherry says.
What is there to do?
Brookville Park, which covers 90 acres, is the main outdoor attraction. It has tennis, bocce, and handball courts, baseball fields, playgrounds, barbecue areas, and fitness equipment.
What's the restaurant/nightlife situation?
Merrick Boulevard, the main commercial corridor, is where restaurants and bars are located. The culinary choices—namely West Indies, Jamaican, and Guyanese fare—are reflections of Laurelton's diverse population.
Choices include the no-frills Jamaican Flavors, known for its jerk-chicken patties and rum cakes, Tropical Flavor, a Caribbean spot, and Rhythm Restaurant and Bar, which has live DJ entertainment and a Jamaican menu.
For more choices, residents head to Green Acres Mall in neighboring Valley Stream, which has a variety of restaurants ranging from Applebees's and Chipotle Mexican Grill to Olive Garden and Panera Bread.
How about grocery stores?
In addition to a Key Food, the community is served by several small mom-and-pop grocery stores.
Laurelton residents also frequent a Stop & Shop in neighboring Springfield Gardens.
Check out these listings in Laurelton.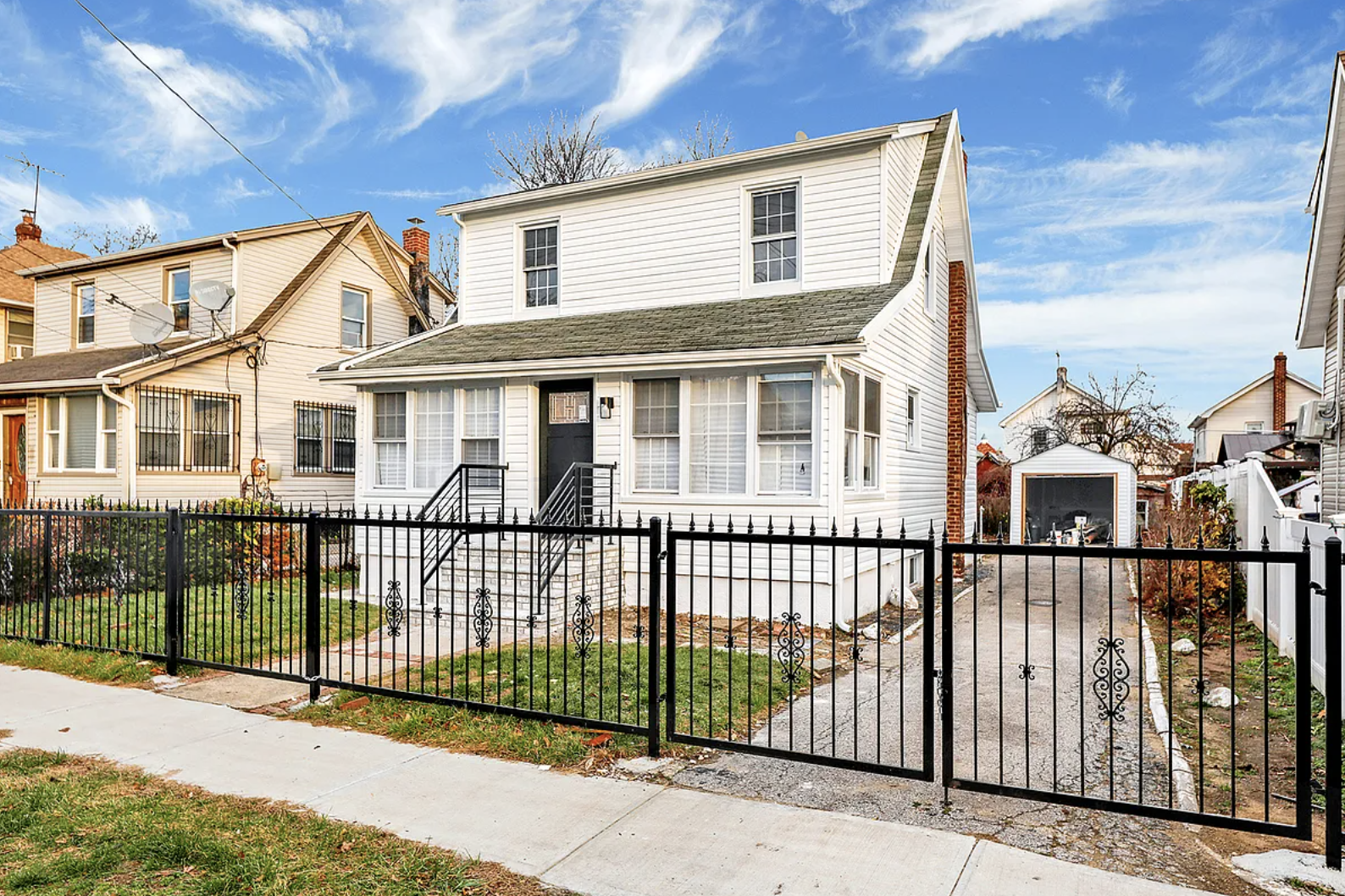 This single-family detached house, which is on a 40-by-100-foot lot, has been completely renovated with a chef's kitchen with custom cabinetry and stainless steel appliances along with new recessed lighting, plumbing and heating, and hardwood floors. Other features of the three-bedroom, two-and-a-half-bath residence include a full finished basement, backyard with a patio, detached garage, and private driveway. It is listed for $649,000.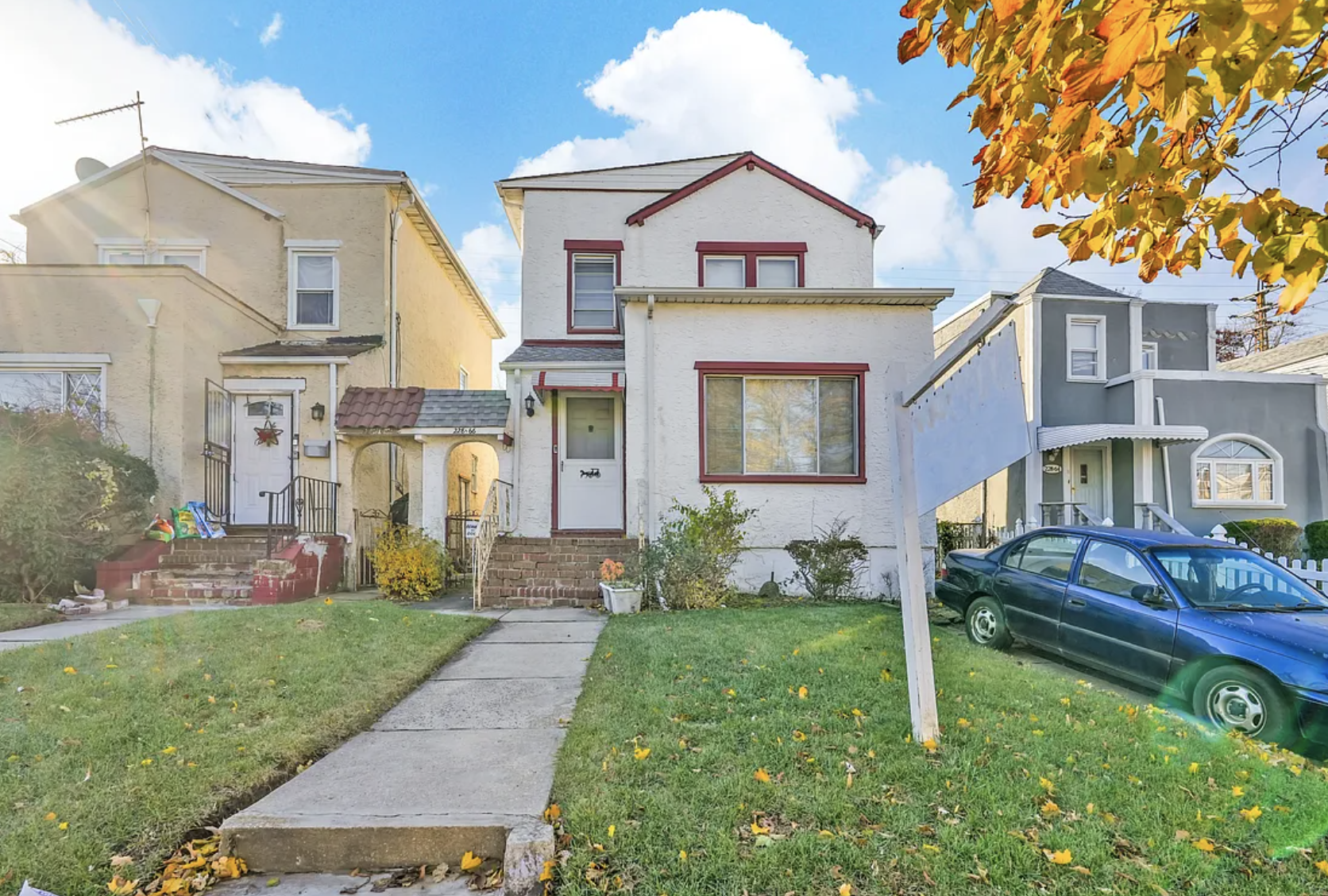 This single-family, 1,332-square-foot detached house, listed for $648,000, has three bedrooms, one full bath, and one half bath. Features include a living room, dining room, finished basement, private driveway, and backyard.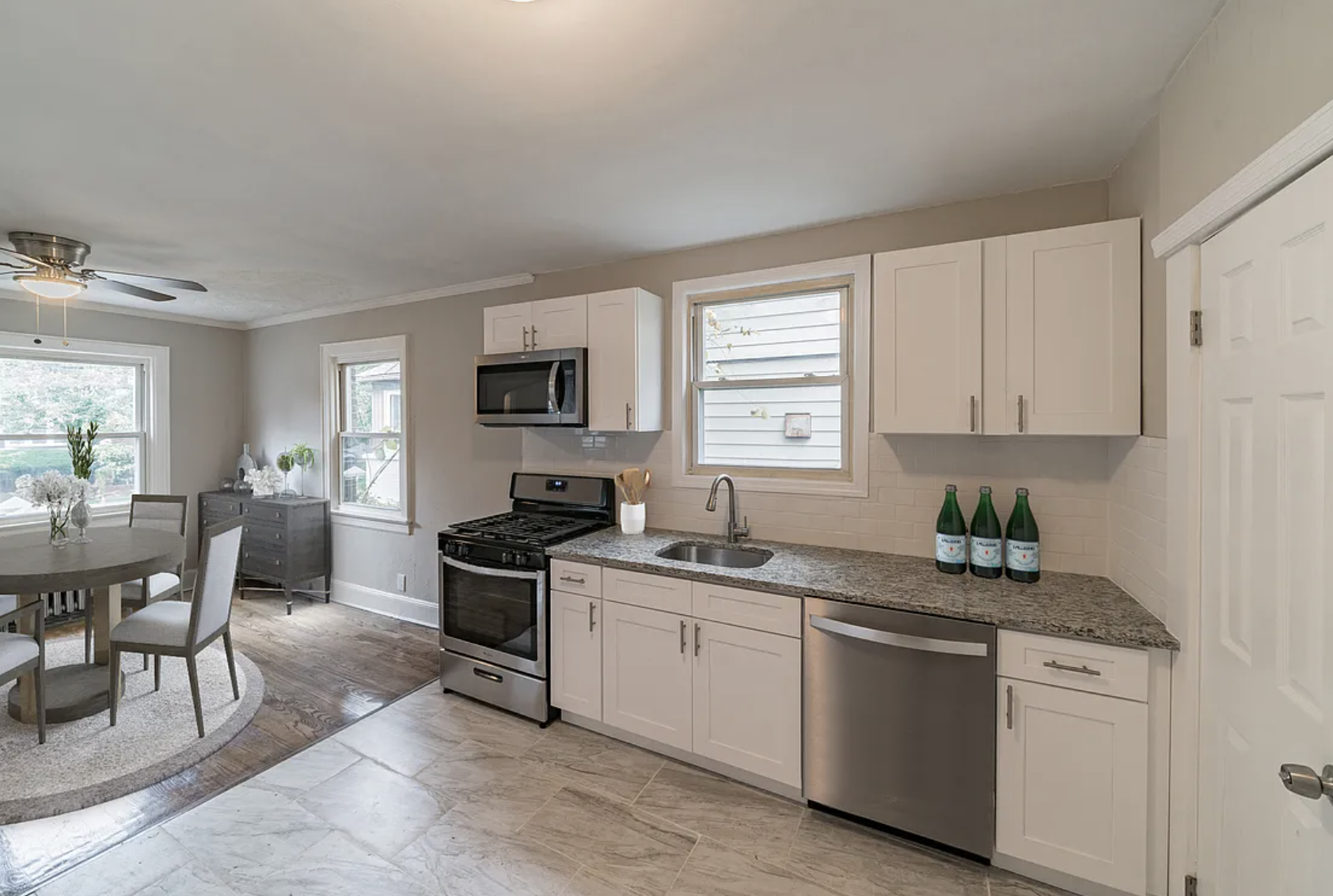 Recently updated, this 1,320-square-foot, single-family detached Tudor-style house has three bedrooms and one bath and is listed for $699,900. It has stainless steel appliances and granite countertops in the kitchen, a stone fireplace, full finished basement, large front terrace, fenced-in backyard, and detached garage.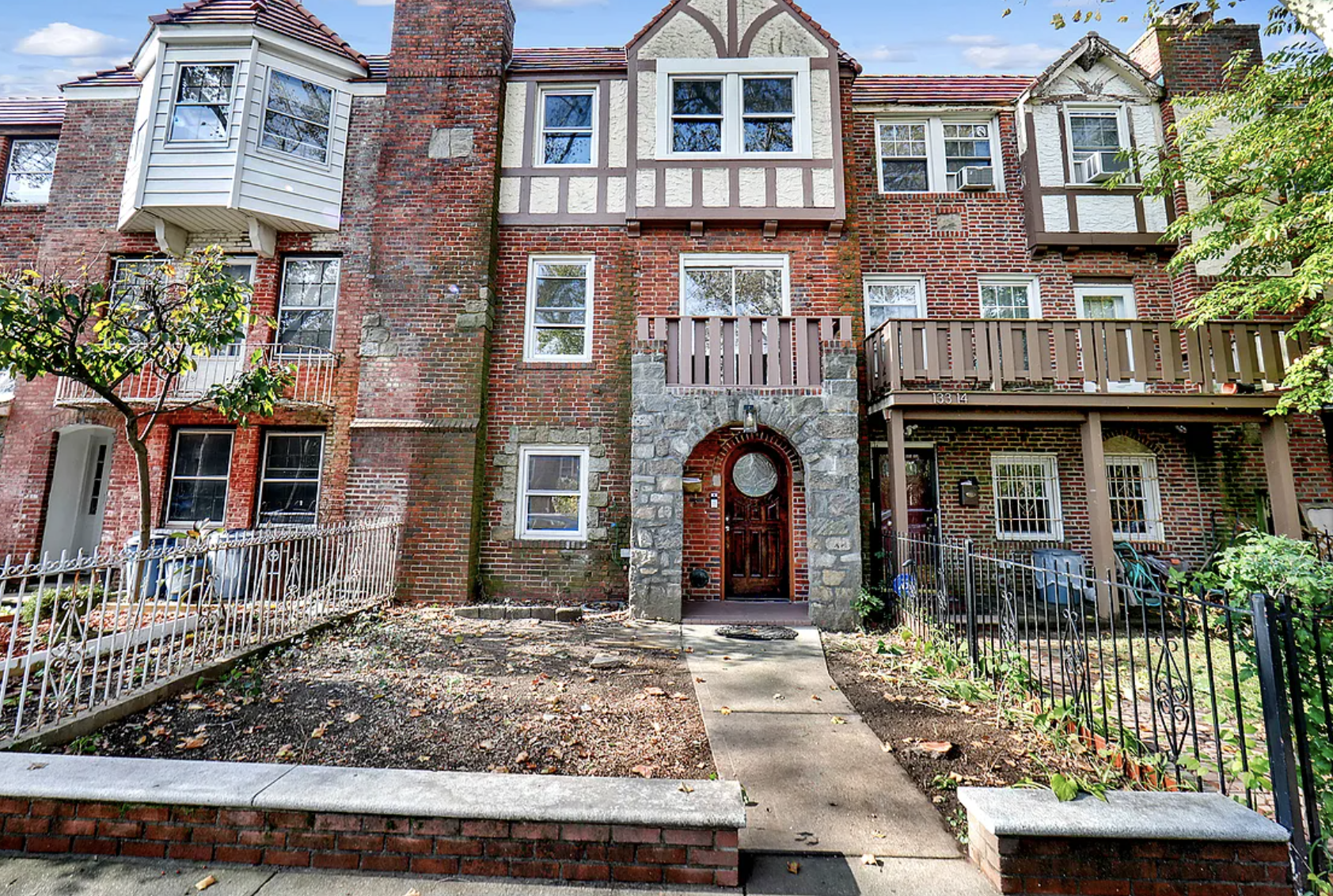 This three-story Tudor rowhouse, listed for $789,000, has been completely renovated. The 2,280-square-foot residence has four bedrooms, three full baths, one half bath, and a chef's kitchen with stainless steel appliances and an island. Other features include two fireplaces, a dining room, full finished basement set up as an in-law suite, front balcony, and garage.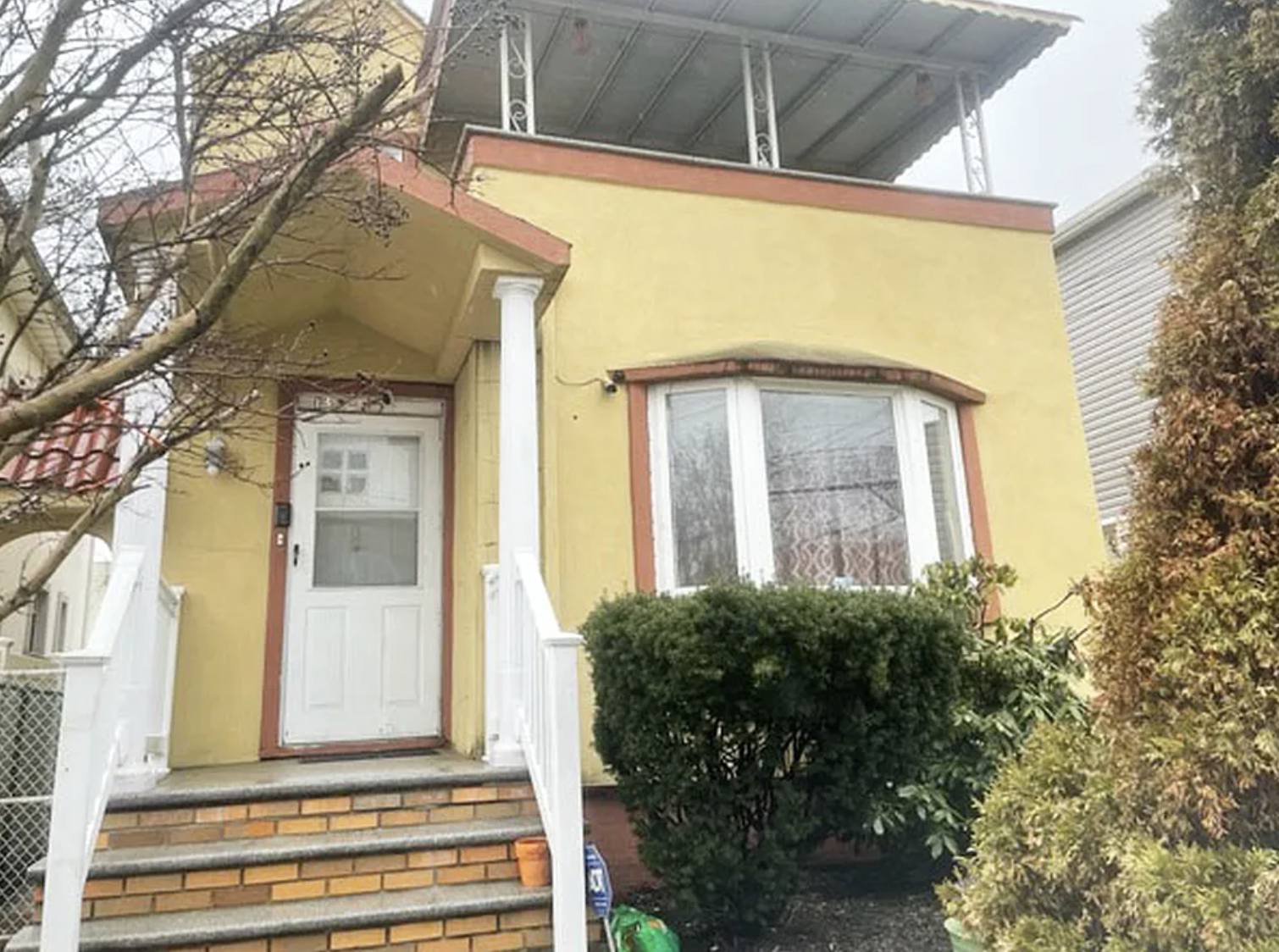 Listed for $625,000, this single-family detached house is set up as a mother-daughter residence. The 1930 Colonial has three bedrooms and three baths, a finished basement with a family room and separate entrance, an eat-in kitchen, and a one-car garage with private driveway for several cars.
Nancy A. Ruhling is a freelance writer based in New York City.
Brick Underground articles occasionally include the expertise of, or information about, advertising partners when relevant to the story. We will never promote an advertiser's product without making the relationship clear to our readers.