Gravesend, Brooklyn is a diverse community that includes Italian Americans, Russian, Chinese, and Mexican immigrants, and Sephardic Jews. It's a fairly sleepy, primarily residential area, and a relatively cheap alternative to the more happening neighborhoods closer to Manhattan, and even to some of its southern Brooklyn peers. In this week's Buy Curious, Melissa Leifer of Keller Williams Tribeca and Michael Geraci of Douglas Elliman tell you what you need to know to decide if this neighborhood is right for you.
The query
What's the deal with Gravesend, Brooklyn? Is it pricey? What kind of apartments and houses are available?
The reality
Gravesend is a relatively small, quiet neighborhood with lots of families. Leifer thinks that many of Gravesend's residents found their way there after being priced out of neighboring Bensonhurst. 
"It's a lot cheaper to buy a multi-family in Gravesend, and the amount of space you'll get is far greater than what you can get in Bensonhurst," she says.
Where is it?
Gravesend, which is only about a mile and a half across, is located in southern Brooklyn. It's bordered by Avenue P to the north, Ocean Parkway to the east, Shore Parkway to the south, and Stillwell Avenue to the west.
It's unclear where it got its name. Some believe that it was named for the British seacoast town of Gravesend, Kent. In Old English, "grave" meant "grove," so the name simply means "town at the end of the grove." Others think it was named after a Dutch settlement known as "'s-Gravesande," which means "Count's Beach."
Who lives here?
Census data shows Gravesend's population is home to about 30,000 people, half of them white, 16 percent of them Hispanic, 21 percent of Asian descent, and 8 percent African American.
"It was traditionally an Italian neighborhood," Leifer says. "But now it's much more culturally diverse."
The area is also home to many Sephardic (mostly Syrian) Jews. It is common for married couples in the somewhat insular community to buy homes near their parents after they wed. Many of them also want to be within walking distance of a synagogue, and there are a lot in Gravesend. Geraci says that he's noticed an influx of Asian buyers over the last couple of years, on the southern side of Gravesend.
What types of housing are available?
Gravesend has lots of single- and multi-family houses, Leifer says, both attached and detached. Houses in the Sephardic enclave—centered on Avenue T and Ocean Parkway—tend to be the largest and the most ostentatious in the neighborhood.
"There are also a good number of condos and co-op buildings," she says. The apartment buildings include pre- and postwar developments. Up until recently, there hasn't been much new construction in the neighborhood. Several new condo projects went up in 2017, though, including The Art House at 1502 West First St., and 2300 Cropsey Ave., a 24-story building with 170 apartments.
What are prices like?
The average sales price in the neighborhood currently is $792,935, according to appraiser Jonathan Miller of Miller Samuel. That's up 37 percent from five years ago.
A search of StreetEasy shows 147 homes currently for sale in Gravesend, ranging from a $4,100,000 five-bedroom house at 2082 East Secnd St. to a $199,000 one-bedroom co-op at 2606 Cropsey Ave.
Leifer says that in her experience, a two-bedroom condo in the area goes for around $550,000, a two bedroom co-op from $289,000 to $319,000, and a single-family house from $880,000 to $1.1 million or so. Multi-family houses can be found for upwards of $2 million.
What's the transportation situation?
The neighborhood is served by the D, which stops at 25th Avenue and Bay 50th Street; the F, which stops at Kings Highway, Avenue U and Avenue X; and the N, which stops at Kings Highway, Avenue U and 86th Street.
The trip to lower Manhattan is around 45 minutes.
What is there to do?
The area is largely residential and there are a few small playgrounds and parks, including McDonald Playground on McDonald Avenue, which has tennis courts and handball courts. Calvert Vaux Park, where you can fly model planes and play baseball and basketball, is to the southwest, on the water in Bath Beach.
Also, it's a few train stops to the beaches and amusements of Coney Island and Brighton Beach.
What's the restaurant situation?
There are not many restaurants, but Gravesend is home to the famous L&B Spumoni Gardens, an Italian eatery known for its upside-down Sicilian square pizza. A few blocks into Sheepshead Bay, on Coney Island Avenue, is a strip of restaurants including offerings from Eastern Europe, Turkey, and Afghanistan.

As for Gravesend's bar scene, "the neighborhood really isn't known for its nightlife," Leifer says. But there are a few places to go out, including the hookah bar La Boheme Lounge.  
How about grocery stores?
"The neighborhood offers plenty of shopping," Geraci says, including a Key Food, a Stop and Shop, and a C-Town Supermarket. There are also specialty stores, such as Bari Pork Store, an old-school meat shop that touts itself as "King of the Sausage."
Interest piqued? Check out these houses and apartments for sale in Gravesend: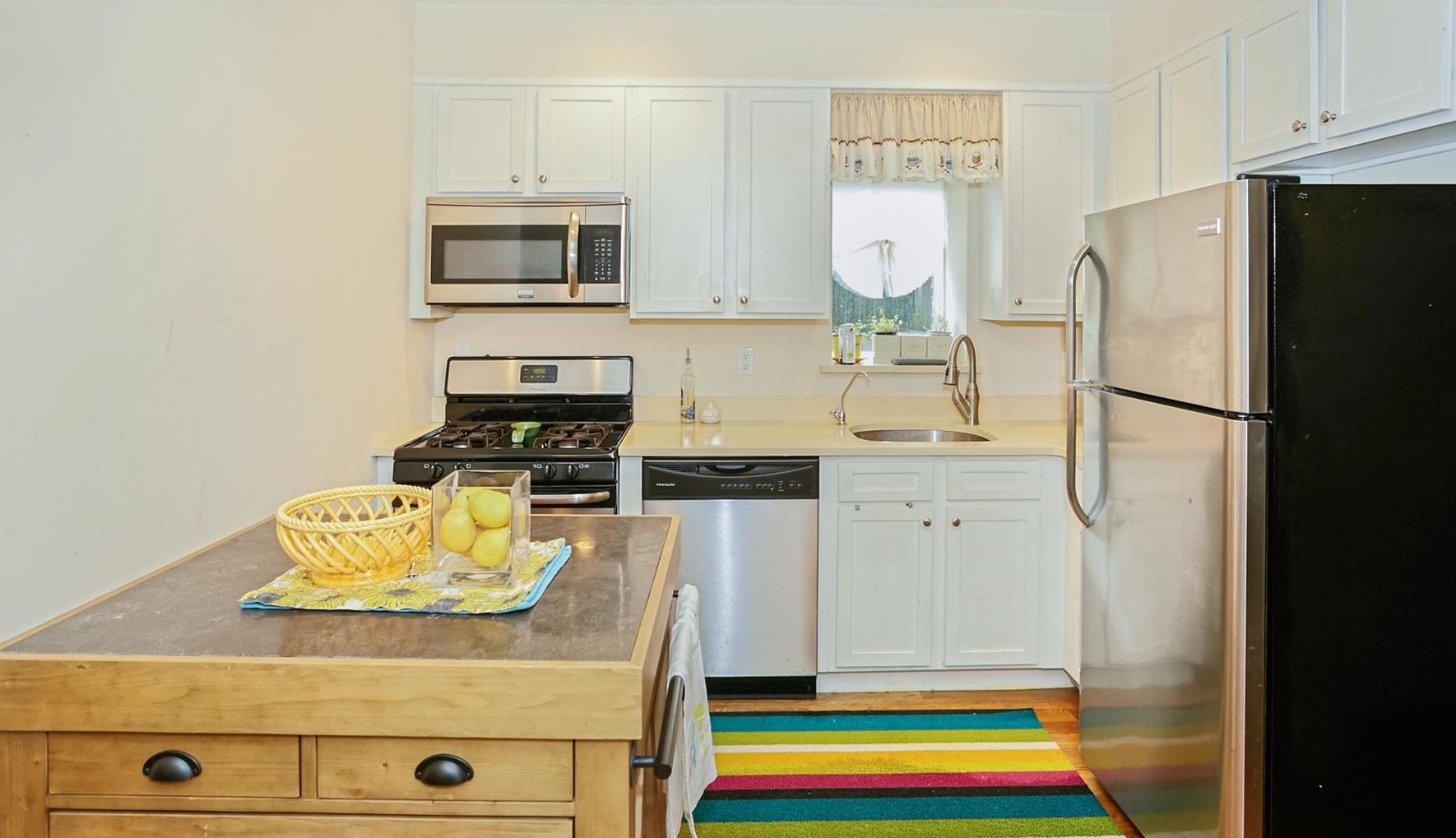 Listed for $549,000, this 894-square-foot, ground-level two-bedroom, one-bath condo (also shown at top) has hardwood floors, a large living room, an open kitchen, and a washer and dryer. It also has a rear entrance and a patio off the master bedroom. It's in a condo building four blocks from the F train. Common charges are $229 a month.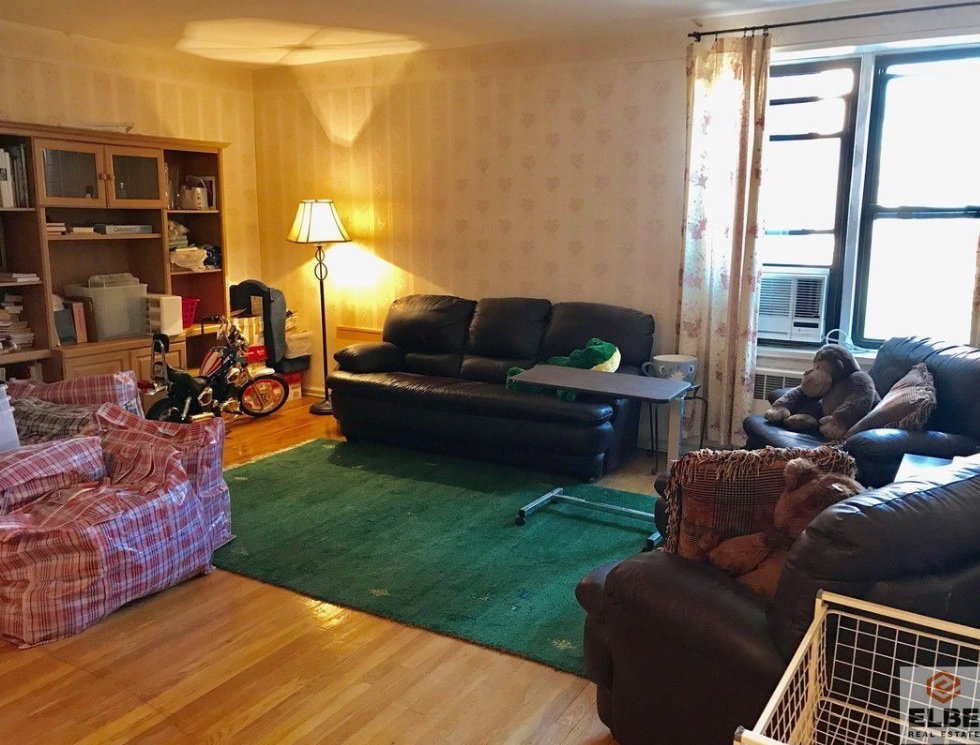 This 950-square-foot, two-bedroom, one-bath co-op has hardwood floors, lots of closets, and an eat-in kitchen. It is in an elevator building with a laundry room and storage in the basement. Parking is available for an additional $40 a month. No subletting allowed. It's listed for $299,000. Maintenance is $746 a month.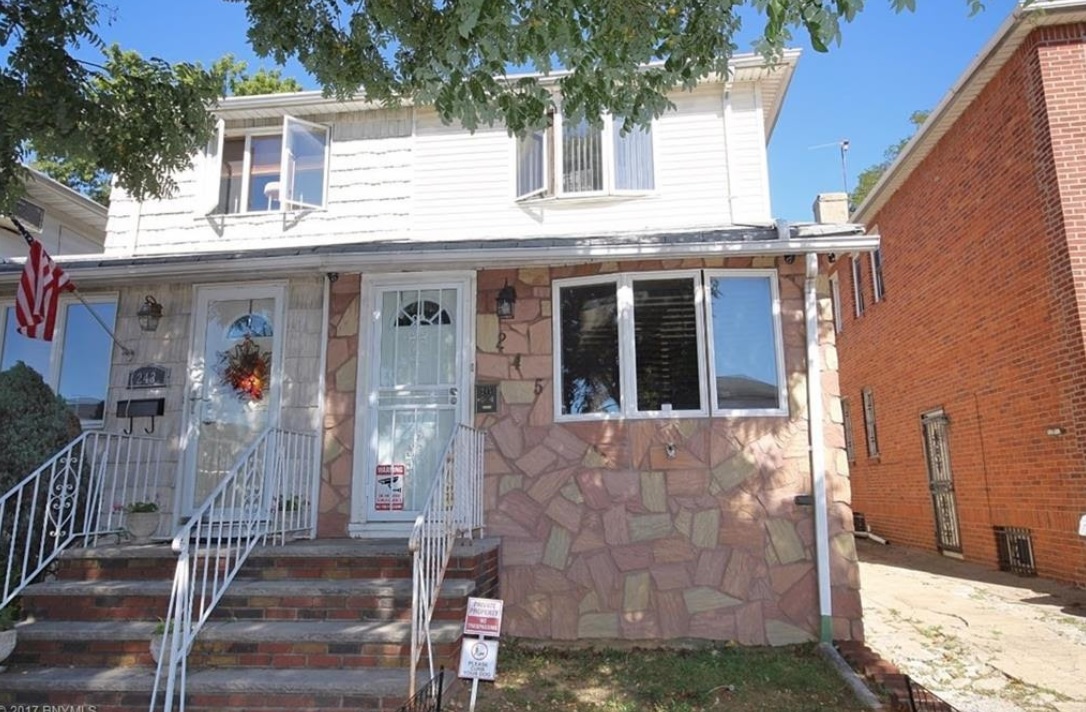 Listed for $939,000, this three-bedroom, one-and-three-quarter-bath house has been gutted and updated. There's a front sitting room with cathedral ceilings, a formal dining room, and an eat-in kitchen with doors leading to a backyard. There's also updated plumbing and electricity, as well as a camera security system, and outdoor sensor lights.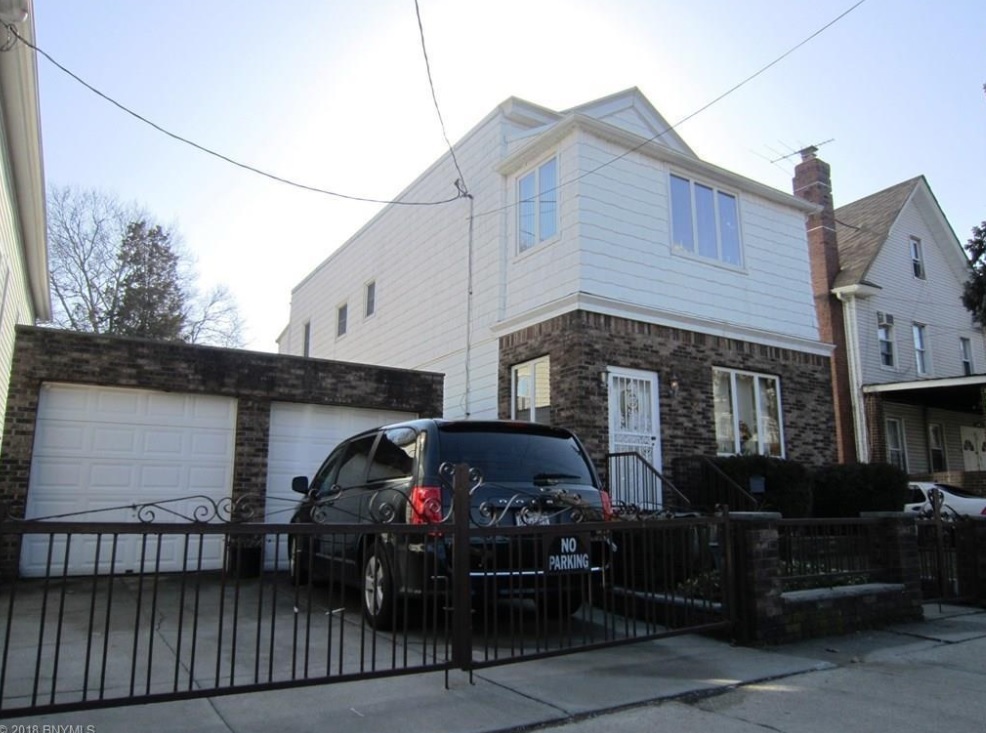 This two-family house has five bedrooms, two bathrooms, a full basement, high ceilings, a front yard, and a large backyard. It also has a two-car garage with carports—there's room for four cars in all. It's listed for $1,588,000.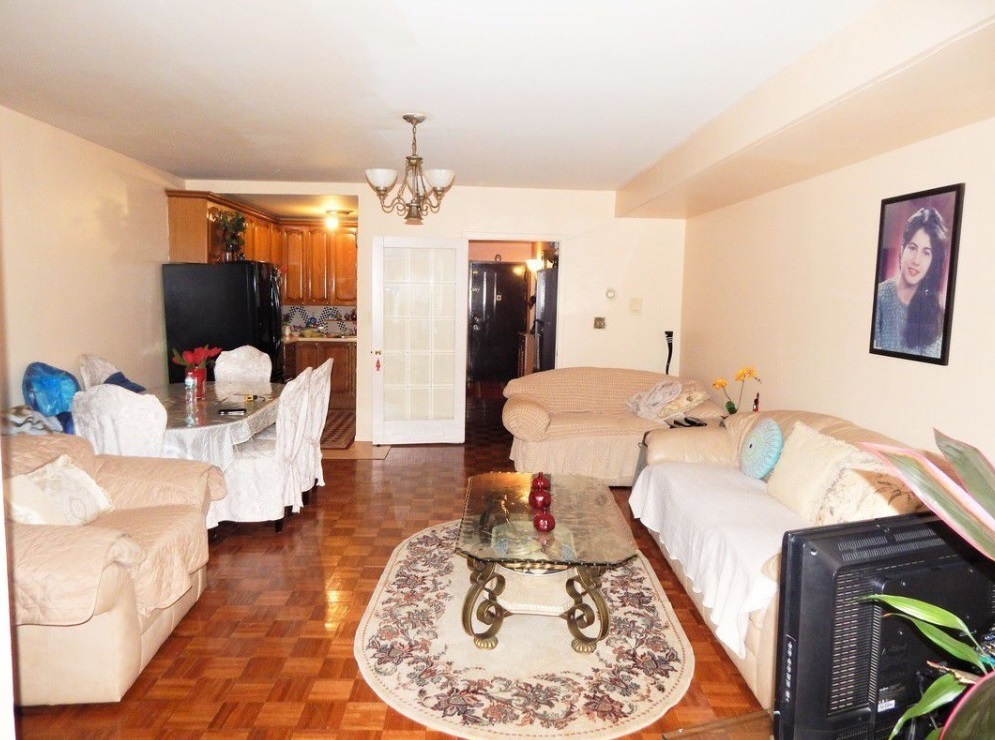 Priced at $569,000, this 1,325-foot, three-bedroom, two-and-a-half-bath condo has hardwood floors, closets in every room, a washer/dryer hook-up, a patio, and a balcony. It's walking distance to two subway stations. Private storage and parking are included in the price. Common charges are $371 a month. Taxes are $510 a month.
Brick Underground articles occasionally include the expertise of, or information about, advertising partners when relevant to the story. We will never promote an advertiser's product without making the relationship clear to our readers.