Brooklyn's Midwood neighborhood isn't nearly as sought-after as some of its more well-known borough brethren like Park Slope or Williamsburg, but with the recent (and forthcoming) additions of new condo buildings and other developments, is the area poised for change?
Justin Graniero of Mirador Real Estate and Brian Blessinger of Keller Williams Tribeca hash it out in this week's Buy Curious.
The proposition
I've been hearing good things about Midwood. What's it like there? What's available?
The reality
Midwood "isn't as popular as other neighborhoods in Brooklyn, so it doesn't get nearly as much attention," Graniero says. But he believes that is about to change.
New condos and retailers have been popping up in the area, he says, which is often a direct precursor to a neighborhood getting more attention.
New buildings include the HighLine Condominium at 781 East Ninth St. at the northwestern corner of the neighborhood, which offers a parking garage and a common roof deck. The Edge on Twelve at 1753 East 12th St., is just south of Kings Highway, and arguably just south of Midwood's southern border. Nevertheless, it has an outdoor entertainment space and an event room.
As for retail, Target plans to open a small version of its store near the corner of Kings Highway and East 14th Street in fall 2018. A Marshalls is also in the works, and the neighborhood, long defined by its swaths of single-family houses with postage-stamp lawns, is even seeing some office development.
Graniero feels that all of these things together herald change for the relatively sleepy area.
Where is it?
Midwood is located in central Brooklyn. To the north it's bordered mostly by the railroad tracks between Avenue H and Avenue I, and by the Brooklyn College campus. The southern border is Avenue P and/or Kings Highway depending on whom you talk to. The eastern border is Nostrand Avenue or Flatbush Avenue, while the western edge is McDonald Avenue or Ocean Parkway, again depending on your source.
Who lives here?
The neighborhood, while diverse, is predominantly Jewish. Orthodox families started moving in about 30 years ago, lured by more affordable prices than nearby Borough Park.
Immigrants from Russia, China, Poland, Pakistan, and Turkey have also long called the neighborhood home.
These days, however, "new people are moving into Midwood as prices are soaring in other parts of Brooklyn, as well as Manhattan," Graniero says. "Residents who were originally staying in Manhattan are now moving to Midwood for modern apartments at lower prices."
Blessinger agrees on the latter point.
"Thanks to the price point, attractiveness of the neighborhood, and easy access to transit, many of the buyers moving to the area are young professionals who [were] renting in such popular north Brooklyn neighborhoods as Williamsburg, Fort Greene, Clinton Hill, Park Slope, and Prospect Heights, where the price point is significantly higher," he says.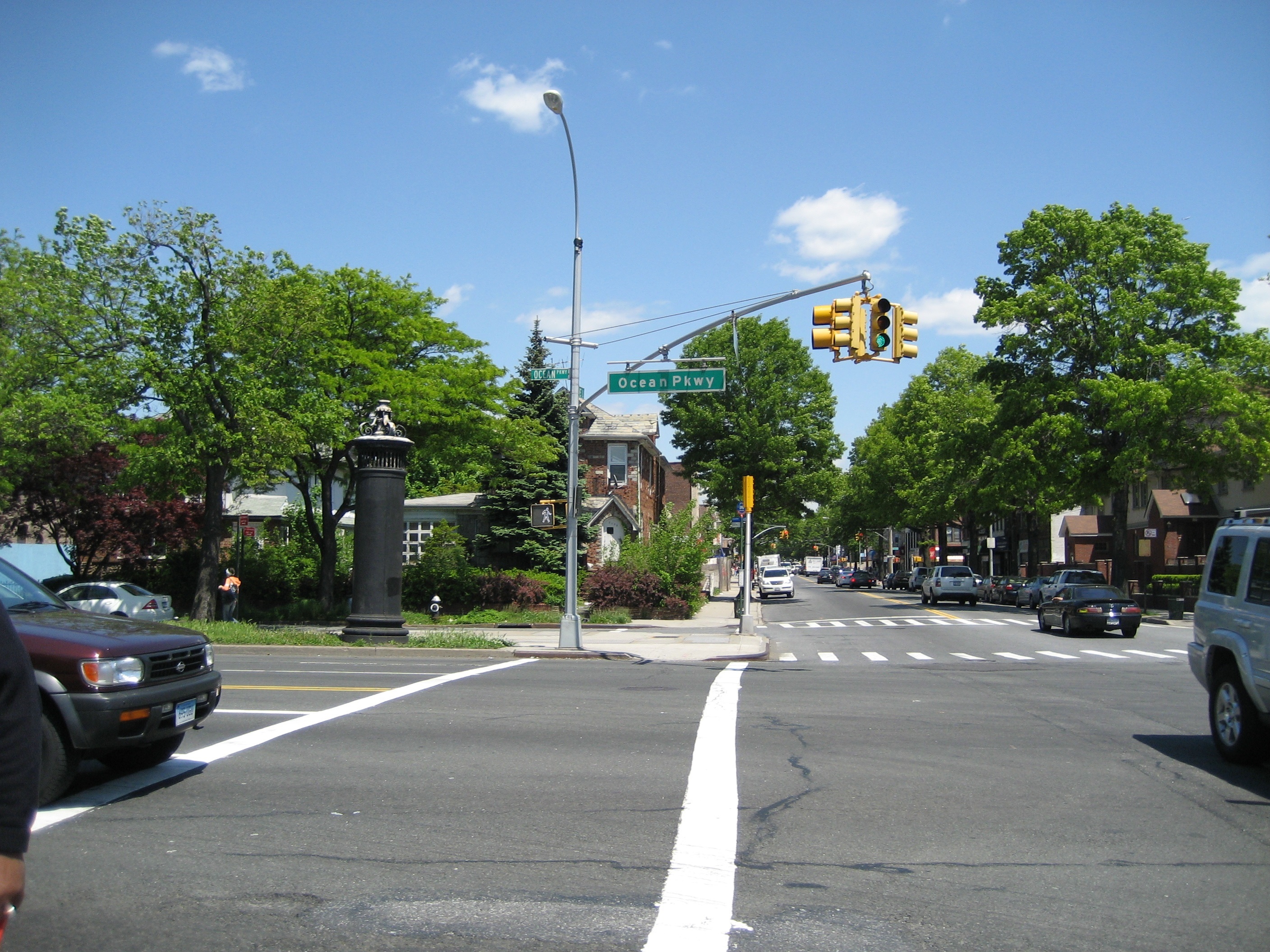 What types of housing are available?
"Midwood is a mix of semi-detached homes and co-ops located on quiet, tree-lined side streets, and stately, larger co-ops and condos along the wide boulevards of Ocean Avenue and Kings Highway," Blessinger says. "The overall feeling is a mix of spacious, relaxed suburban living and high-density, fast-paced city life."
There are a few rental buildings, as well as "rental options in multi-families and older co-ops" for those who aren't interested in buying, he says.
What's pricing like?
The median sales price in Midwood for the third quarter of 2017 was $725,000, according to appraiser Jonathan Miller of Miller Samuel. That's up 7.4 percent from the same period last year, when the median price was $675,000, and up a huge 72.6 percent from the same period in 2012, where the median price was just $420,000.
"Co-op prices are among the lowest in Brooklyn," Blessinger says, explaining that prices for one-bedrooms range from $160,000 for smaller units on the eastern edge of the neighborhood, up to $400,000 for a larger renovated apartment in the area around Brooklyn College. Two bedrooms range from the low $200,000s for smaller units in need of renovation up to the low $400,000s for larger, fully updated apartments.
"Condo prices range from the mid-$500,000s to the low $800,000s and span the gamut from new construction to pre-war buildings," he says.
As for houses, he says that "detached and semi-detached homes are selling for well under $1 million up to about $2 million for a gut-renovated home."
What's the transportation situation?
Midwood is served by a number of subway trains, including the B and Q lines. The trip to Midtown takes about 55 minutes. The 2 and 5 trains also stop at the Flatbush Avenue-Brooklyn College station at the northeastern edge of the neighborhood.
"It's easy to get a seat during morning rush hour on either line," Blessinger says.
In addition, there are a number of local and express buses that serve the community, including the B2, B6, B7, BM2, and BM3, among others.
What is there to do in Midwood?
"Midwood is a quiet residential neighborhood," Blessinger says. In other words, there isn't much in the way of entertainment here.
"There are small commercial and shopping districts along Kings Highway, Nostrand Avenue, and Avenue M," he adds. "The neighborhood's shopping life is centered on specialty ethnic food shops, bakeries, and boutiques."
Many of these shops—including food stores, restaurants and bakeries—are kosher, and are closed on Friday nights and Saturdays for the Jewish Sabbath.
Kolbert Park, on Avenue L between 17th and 18th streets, is a popular place for locals, with playgrounds for kids, and basketball courts and handball courts for teens and adults.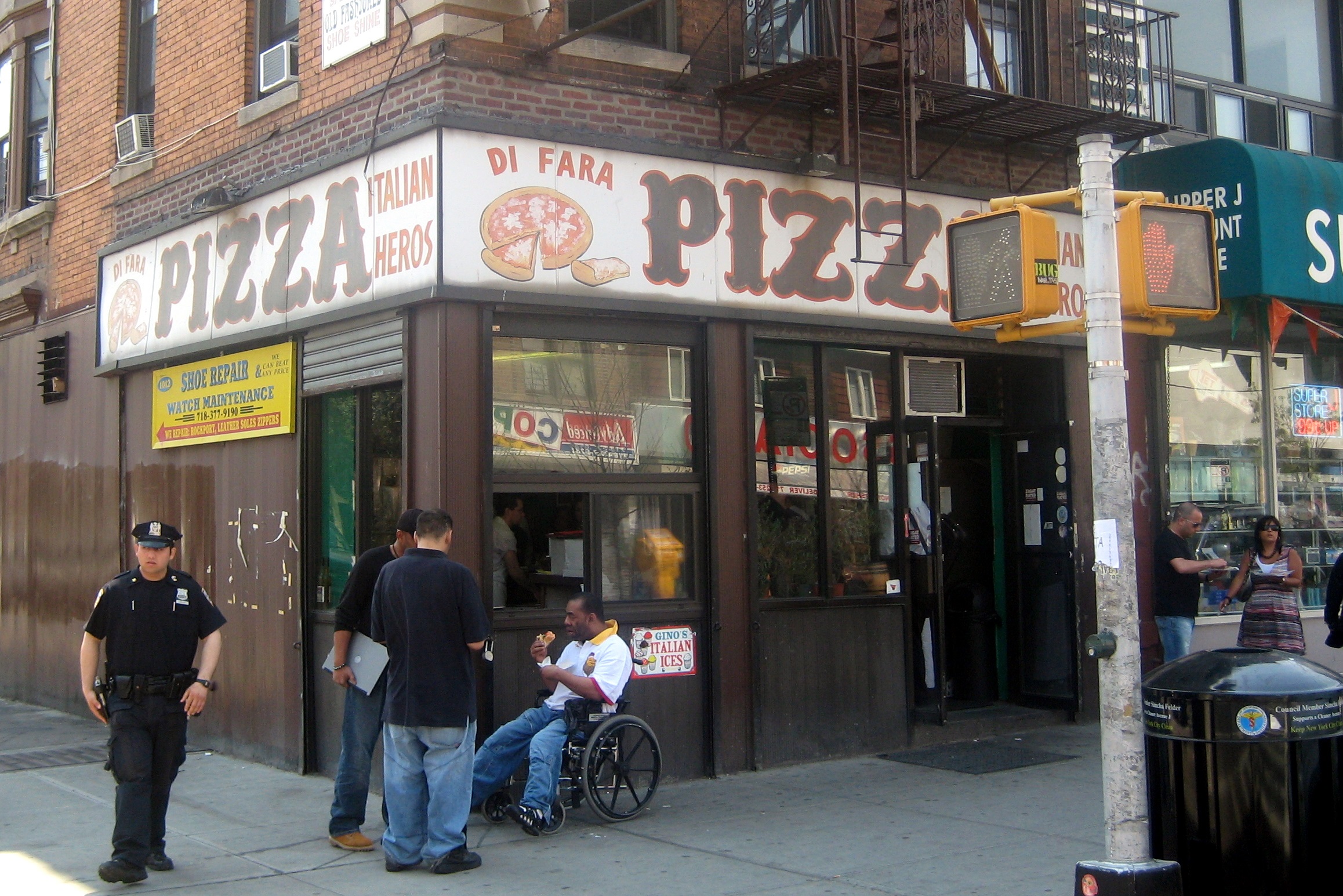 What's the restaurant/nightlife situation?
"The nightlife scene leaves a little to be desired," Blessinger admits. "The area is known for smaller, hole-in-the wall, family-style ethnic and regional restaurants."
Notable, but not at all a destination for evening carousing, is Di Fara Pizza, an acclaimed pizzeria on Avenue J that has been open for more than five decades, and which has been hailed as having the best pizza in New York by a number of publications over the years, including New York magazine, Zagat, and others.
Are there grocery stores?
"There are multiple kosher grocery stores, as well as a Key Food and a Shop Smart," says Blessinger, noting that most have parking lots. "Smaller halal stores hug the western/northern border of the neighborhood, and there are many small neighborhood produce stores for daily shopping."
Like what you see? Then check out these listings in, or arguably just outside of Midwood:
One-bedroom, one-bath condo, $525,000
: This 586-square-foot penthouse unit in a new building at 1753 East 12th St., between Kings Highway and Avenue R, offers herringbone floors, double-paned windows, a ductless multi-split HVAC system, Bosch appliances in the kitchen, a balcony, and a private rooftop cabana. The Edge on Twelve development has a ground-level lounge with couches and a coffee bar, as well as a recreational rooftop space with a wet bar.
Two-bedroom, two-bath condo, $760,000
: Located at 1769 East 13th St., between Kings Highway and Avenue R, this 1,110-square-foot two-bedroom has floor-to-ceiling UV-protected windows with automated roller shades, a kitchen with granite countertops and a Sub-Zero fridge, and a master bedroom with a walk-in closet and en-suite bathroom. In the Lighthouse, a new condo building with amenities that include a heated indoor pool, a steam room, and a sauna.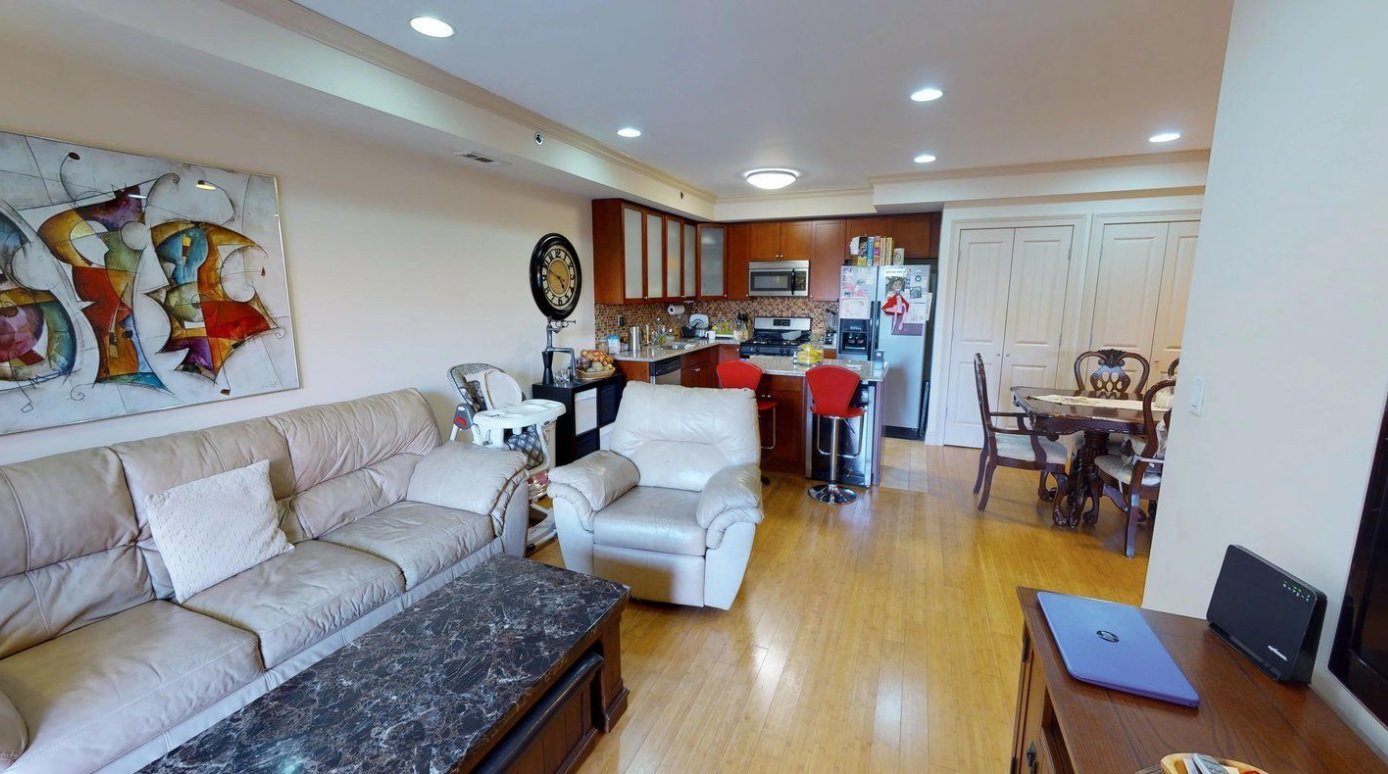 Three-bedroom, two-bath condo, $875,000: This 1,275-square-foot three bedroom is located at 1689 East 21st St., between Kings Highway and Avenue O. It has an open floor plan, high ceilings, bamboo flooring, custom crown and base moldings, stainless steel kitchen appliances, Italian marble in the bathrooms, and a 1,600-square-foot private terrace. In a building with sound-insulated walls, underground parking, and a video intercom system.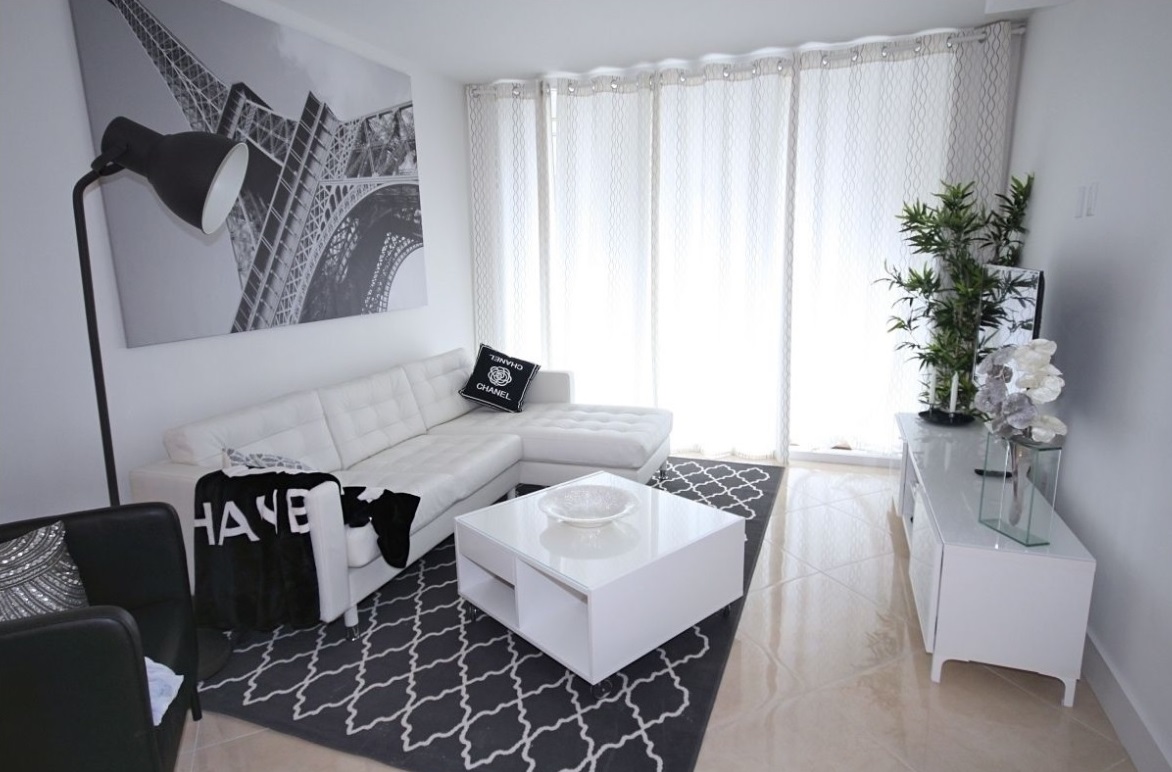 Two-bedroom, two-bath condo, $650,760
: This 957-square-foot two bedroom at 1287 East 19th St., between Avenue L and Avenue M, has 10-foot ceilings, central AC, a granite kitchen, and washer-dryer hook-ups. In a 19-unit elevator building with a parking lot.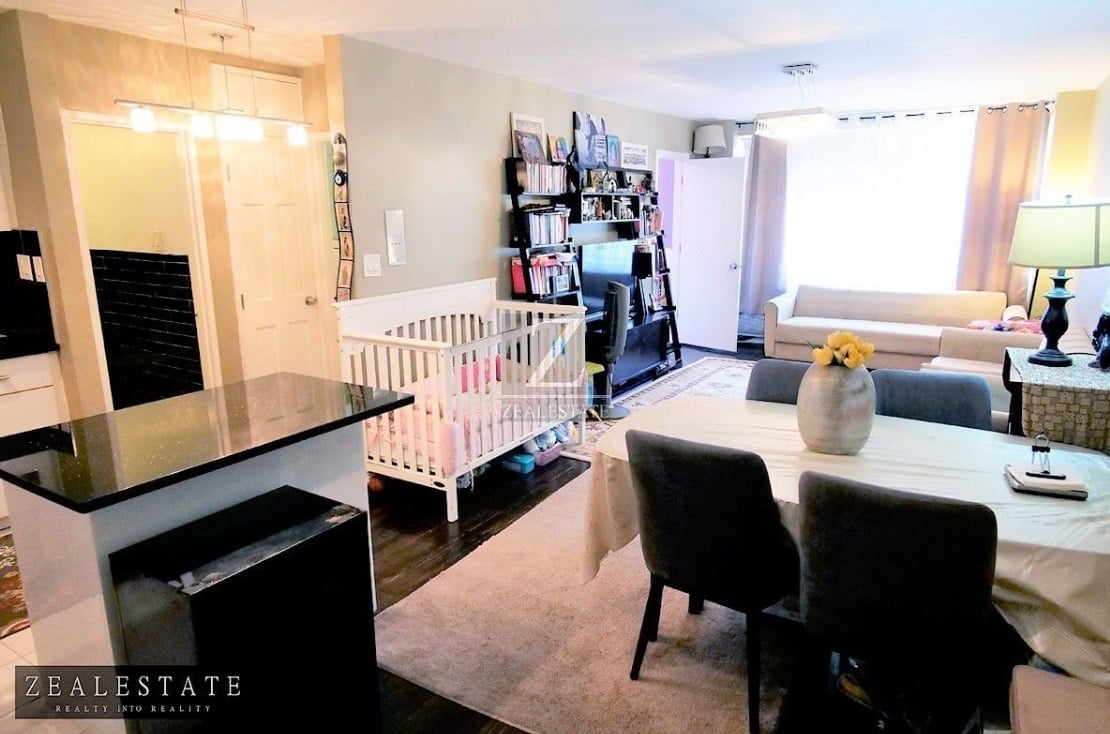 One-bedroom, one-bath co-op, $275,000
: This 750-square-foot one bedroom at 1801 Ocean Ave., between Avenue M and Avenue N, has hardwood floors throughout and a renovated kitchen with granite countertops and an island. The building has a live-in super, a laundry room, and a common courtyard. The building does not allow pets.
Brick Underground articles occasionally include the expertise of, or information about, advertising partners when relevant to the story. We will never promote an advertiser's product without making the relationship clear to our readers.