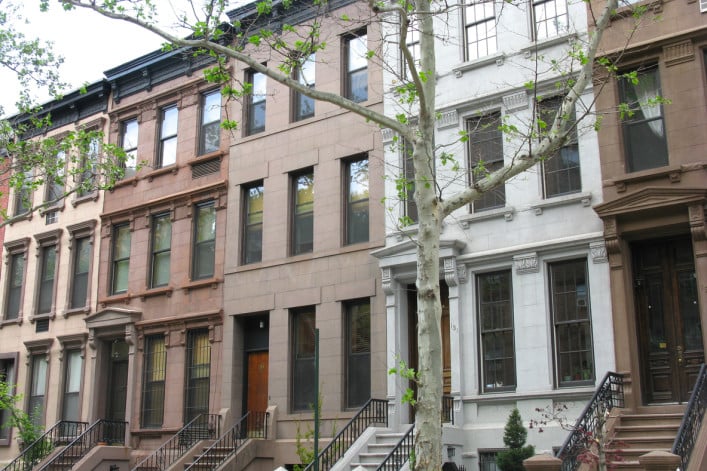 If you are planning to buy a property in New York City with three bedrooms or more you may be weighing whether a condo versus a townhouse (or brownstone, which is a townhouse with a brown sandstone facade) makes more sense. The decision usually comes down to finances and personal preference—but in the Covid era, you may find yourself more inclined to go with a townhouse.
Townhouses in the past year have been increasingly popular as New Yorkers have sought out the privacy and space that comes with a single family home rather than the (often) tighter quarters of a condo and the shared amenity spaces that may present health risks or be closed to residents. 
Thomas Kutzman, co-CEO of real estate brokerage Prevu (a Brick Underground sponsor), says he's seen many buyers taking advantage of the market and low interest rates to trade up for more space to make it easier to juggle working and schooling from home. Families that would have looked at a three bedroom are going for a townhouse and seeking out bigger homes, he says. 
---
[Editor's note: An earlier version of this article was published in March 2020. It is presented here with updated information for January 2021.]
---
The data backs this up: In the last quarter, the market share for sales of four-bedroom properties in Manhattan nearly doubled to around 8 percent, compared to the same period in 2019. The market share of two- and three-bedroom apartments increased slightly while that of studios and one bedrooms declined. 
Brooklyn has also benefited from an increase in demand for townhouses in the past year. According to data from the analytics firm UrbanDigs demand has doubled since January 2019. 
If you are weighing the relative merits of a condo versus a townhouse as an investment, you will need to consider how you might use your asset both now and in the coming years; whether you plan to live in it or rent it out; and whether you prioritize amenities and views over privacy and a back yard.
Square footage measurements shrink a condo
Comparing a condo and a townhouse is not necessarily a comparison of apples with apples. Jonathan Miller, president and CEO of appraisal firm Miller Samuel, points out there are factors that complicate this type of analysis—one of them is square footage which is not measured in the same way for a condo and a townhouse. 
The average Manhattan townhouse is 4,506 square feet, according to the latest report by Douglas Elliman and has a median sale price of $5,648,000. But condos and townhouses are measured differently; a condo's size is based on its interior walls, whereas the square footage of townhouse includes the exterior walls. 
Miller says that can result in a 15 percent differential, making a 4,506 square feet townhouse equivalent to a 3,800 square foot condo. 
"It makes the townhouse square footage larger, which makes it cheaper on a square foot basis," he says. 
Watch out for a townhouse listing where the square footage includes potential buildable space in the backyard. Alex Antigua, an agent with Platinum Properties, says townhouse buyers often want to expand the kitchen at the back and he has seen sellers and brokers include that potential square footage as part of the numbers.
Views skew prices for condos
A condo with a listing price comparable to a townhouse—in the $4 or $5 million range—is likely to have an open, expansive view factored into the sales price. A townhouse will rarely have an open city view, eliminating one area of comparison between the two housing types.
Discover off-market properties in your dream neighborhood that perfectly suit your needs and budget. Meet and deal with sellers before their apartment hits the market.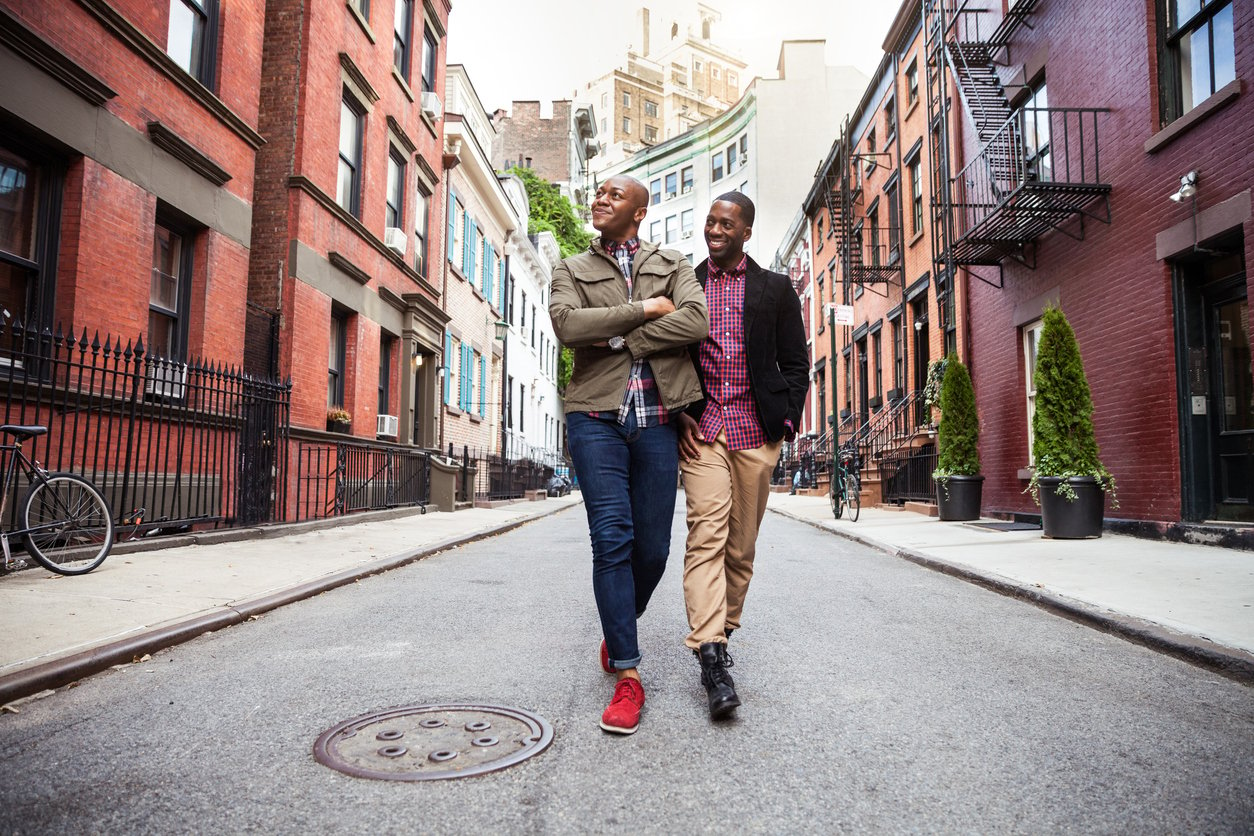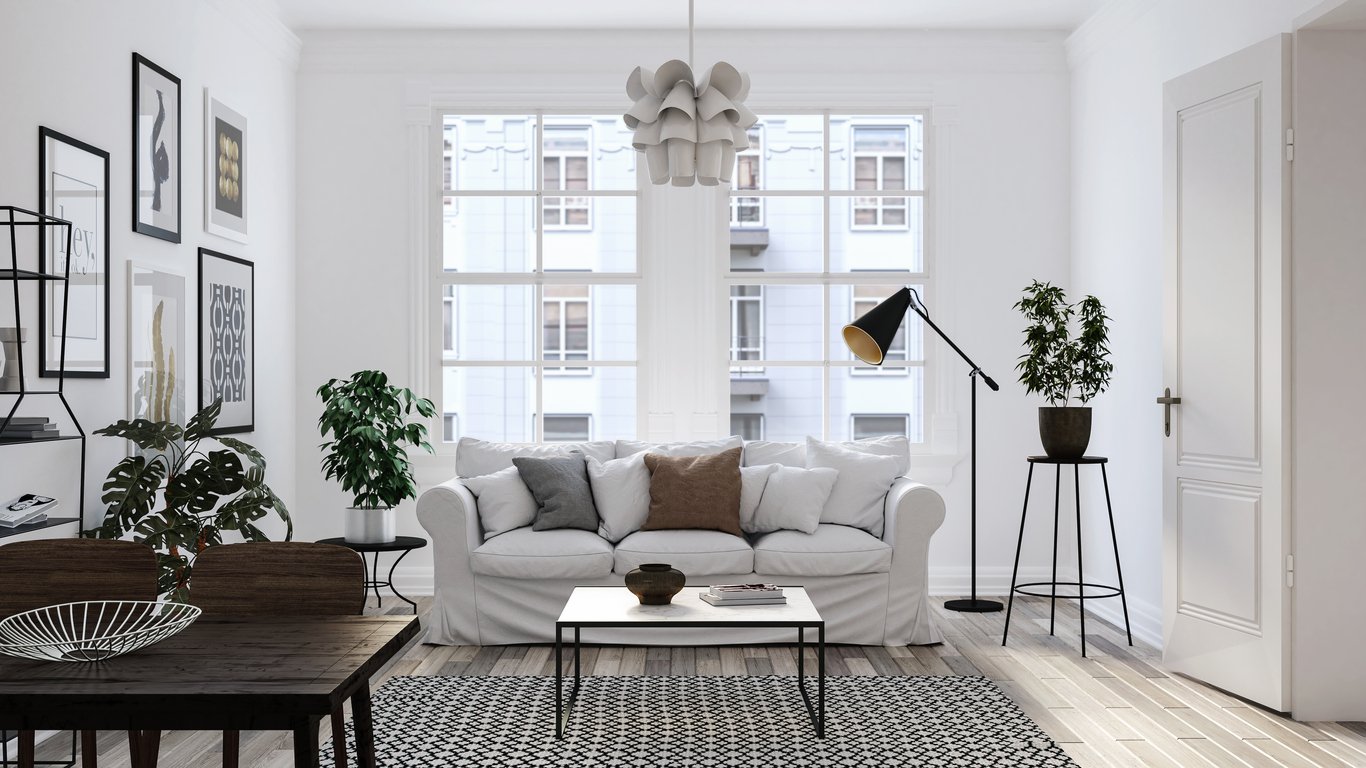 Let Triplemint's off-market team give you exclusive access to apartments in your price range and desired neighborhood that no one else has seen. More options, less competition, no bidding wars. 
There are a lot more condos than townhouses in NYC
Townhouses make up a comparatively small portion of the housing available in New York City and Miller says the buyers for these two properties "are essentially representing different markets." 
A condo buyer is usually prioritizing amenities including the view but also the security and convenience of a full-service building. A townhouse buyer is putting a premium on privacy and the freedom to renovate and sublet without board oversight. 
Townhouse buyers represent a narrow subset of the luxury market, which is 2 percent of  residential sales, Miller says. 
However, townhouses are always fairly in demand, says Jordan March, a broker with SERHANT. "While many older luxury condos fail to compete with the ever more plentiful inventory of new development, townhouses are a timeless and always coveted product."
Condos, however, typically represent a much higher share of sales, so if you plan to resell, consider what more buyers are seeking.
Townhouse sales are up in Brooklyn
Sales of high-end condos have been sluggish for years but Brooklyn townhouses have been a hot commodity since the pandemic began. Even though demand is up, average asking prices have remained relatively stable. According to analysis by UrbanDigs, this is partially because buyers are seeking out affordability in up-and-coming parts of the borough.
Rent reforms made in 2019 have seen multi-family townhouses lingering on the market or selling below asking because landlords can no longer cycle rent stabilized apartments out of the program. This is still an issue for small multi-family buildings but even so, investors may see opportunities.
March says some of the city's "best growth is founded in the resurgence of areas like Harlem and BedStuy within the last decade." These neighborhoods are seeing the rehabilitation of older, dilapidated townhouse inventory. 
Antigua has seen investors doing full gut renovations of townhouses in Harlem, which they've picked up in foreclosures for prices ranging from $950,000 to $1.3 million.
Townhouses don't have common charges, and taxes are often lower 
Owning a townhouse can present some opportunities when it comes to investment, including renting out an apartment (as long as your Certificate of Occupancy allows). A townhouse purchase might also allow you to build upward to expand on your square footage or sell any available air rights to bring in some extra income. 
March says one of the major benefits of townhouses are the low carrying costs. "Townhouse owners are responsible for all maintenance but can save when they don't have to pay monthly common charges, with real estate taxes often lower as well." 
Condos might be easier to rent out
Now is not the ideal time to buy a property in order to rent it out. Renters hold all the cards right now and last year saw a record number of empty apartments. To entice tenants, landlords are having lower rents or offer increasingly attractive concessions like months free in order to get leases signed.  
However, finding a tenant for a condo might be easier than finding a tenant for an entire townhouse. This is especially so in the current market where those willing to rent a townhouse for $10,000 or more might instead find reasons to buy. 
Earlier versions of this article contained reporting and writing by Leah Kamping Carder.
Brick Underground articles occasionally include the expertise of, or information about, advertising partners when relevant to the story. We will never promote an advertiser's product without making the relationship clear to our readers.