Neighborhood Intel
Heat and hot water complaints to 311 are up 25 percent
RentHop tallied nearly 118,600 heat and hot water complaints from Oct. 1st, 2022, to Jan. 10th, 2023
The Bronx is the coldest borough again with 42,050 unique heat complaints throughout 2022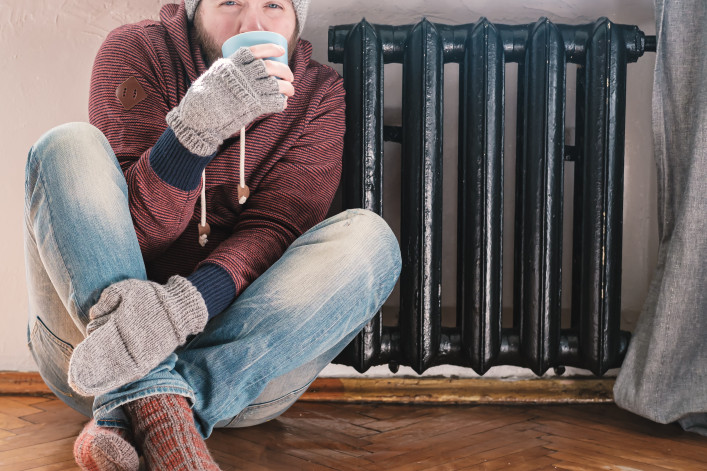 koldunova via Getty Images
Even though landlords are legally required by New York City's Heat Law to provide heat and hot water, many often fail to comply.
A cold apartment in winter is not only inhumane, it can also be deadly. A malfunctioning space heater being used last January to supplement the heat in a Bronx apartment building sparked a blaze that killed 17 people. It had been running for several days, according to the New York City Fire Department, which said these units were the cause of at least 11 fires in 2020.
That's why it's a good idea if you're moving to a new rental to check out whether the building has racked up many complaints to 311 about a lack of heat. How do you this? One route is go the website Who owns what in nyc? and enter your building's address to check for problems.
Each winter, rental listing site RentHop analyzes the frequency of these calls throughout buildings, neighborhoods, and boroughs, and determines which areas receive more heat complaints than others. Areas like Pelham Parkway in the Bronx, Flatbush in Brooklyn, and Little Italy in Manhattan continue to receive a high volume of heat complaints, according to the most recent report.
The site tallied a total of 118,589 heat and hot water complaints to 311 from October 1st, 2022, to January 10th, 2023.
After grouping complaints by day and address, the site found 117,315 unique complaints, 24.7 percent more compared to the same period in 2021, an increase across all five boroughs. (Complaints filed on the same day regarding the same building are considered one unique complaint.)
Addresses with the most heat complaints include 957 Woodycrest Ave. (653 complaints/96 unique) and 932 Adee Ave. (639 complaints/50 unique) in the Bronx, and 9101 Church Ave. in Brooklyn (520 complaints/61 unique).
The NYC neighborhoods with most heat complaints

The Bronx is the coldest borough again, receiving 42,050 unique heat complaints throughout 2022. Brooklyn received 32,733 unique heat complaints, an increase of 21.65 from the previous year. In Manhattan's coldest neighborhood, Little Italy, heat and hot water complaints are up 117.66 percent from the previous year.
Woodhaven is the coldest neighborhood in Queens and complaints are up 278.26 percent. Renters in Staten Island filed 1,424 unique complaints this year, increasing 29.57 percent.
Brick Underground articles occasionally include the expertise of, or information about, advertising partners when relevant to the story. We will never promote an advertiser's product without making the relationship clear to our readers.