Realty Bites
My brother's friend has been squatting at my former apartment and won't leave now that the lease is up. Am I liable?
Failing to deliver a vacant apartment to your landlord is a serious matter
You could be sued for the cost of an eviction proceeding and missed rent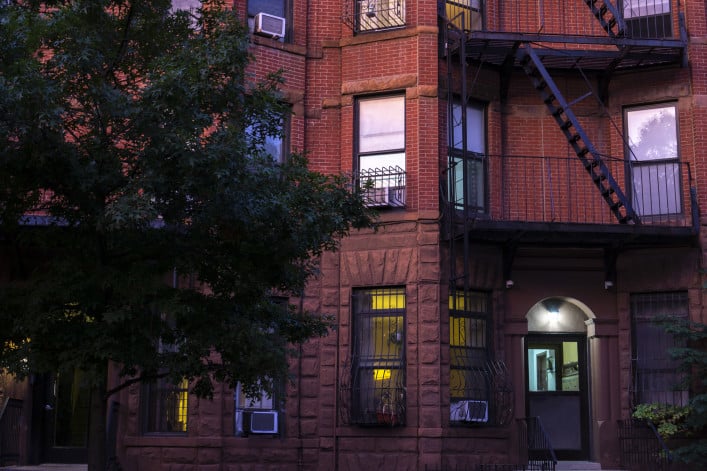 I signed a year-long lease in NYC, and let my brother stay in the apartment when I wasn't there. I handed back the keys and left the apartment about seven months into the lease, but continued paying rent throughout the lease, which has since ended. My brother let a friend stay with him who didn't pay rent or utilities, and now the friend refuses to leave. The landlord filed an eviction case against the friend. Could I be held liable for any damages?
You could be held liable for failing to deliver the apartment vacant at the end of your lease, according to our experts. And your landlord could force you to pay for the apartment until your brother's friend can be evicted.
As a tenant, you have a responsibility to return your apartment empty at the end of the lease, says Justin Brasch, a partner at The Law Offices of Justin Brasch. If someone is living in your apartment when you hand over the keys, you've technically violated your lease agreement, Brasch added.
"If you just give back the keys and there's somebody in possession, you have not legally and properly surrendered vacant possession, and you're still liable," Brasch says. "If I was representing the landlord, I would say, 'sue the tenant and the occupant.'"
---
[Editor's Note: Realty Bites tackles your NYC rental questions. Have a query for our experts? Drop us an email. We respect all requests for anonymity.]
---
Not quite squatter's rights
Because your brother let his friend—let's call him Mark—into your apartment, Mark is technically a licensee, not a squatter. Your landlord can charge you for Mark's use of the apartment during an eviction proceeding, where you'd pay for his "use and occupancy" of the space, under New York's Real Property Law. 
To make matters worse, that "use and occupancy" bill would be set at the fair market value of the apartment, which could be more than what you were paying in rent, Brasch says. 
You could also be on the hook for the landlord's legal fees during their eviction case against Mark, says Samuel Himmelstein, a partner at Himmelstein McConnell Gribben & Joseph (and a Brick sponsor FYI). That's because, technically, you're still in possession of the apartment through Mark.
"The tenant is in bad shape here," Himmelstein says. "He's still in what we call 'constructive possession' of the apartment, which means he's not an actual possession, but because someone's in there that came in as a result of his being there and didn't leave, he's stuck. It's not a good situation."
Get an attorney on your side
Both Brasch and Himmelstein recommended hiring an attorney in case your landlord turns to you to cover Mark's bills. But since your landlord already filed an eviction case against Mark, it would be redundant for you to do the same, Himmelstein says.  
You should try to work with your landlord, if possible, so they hopefully don't come after you for the costs, Brasch added.
"The first thing I would do is try to talk to him," Brasch says. "If you can't convince the person staying there to leave, I would try to talk to the landlord and see if there's any way to work together on this."
You also can't simply call the police or change the locks on your brother's friend. New York rent law says a guest who stays at an apartment for more than 30 days becomes a tenant, and is entitled to the same protections tenants have in NYC, according to both attorneys. Your best option is to take him to court.
Have you had a personal experience with a squatter in your NYC apartment or building? Send Brick an email with a few details about what happened. We may contact you for an article.
Brick Underground articles occasionally include the expertise of, or information about, advertising partners when relevant to the story. We will never promote an advertiser's product without making the relationship clear to our readers.