Realty Bites
I can't move into my new apartment right away. What happens if I stay after my current lease expires?
A landlord is not obligated to let you remain after your lease ends
Ask for an extension and if approved, get the deal in writing
Stay a few weeks without paying? Eviction not likely but you may be sued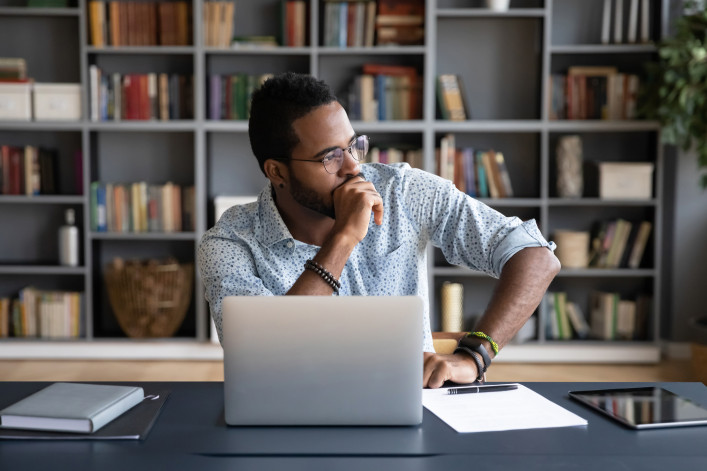 I'm moving but my new apartment won't be ready until two weeks after my current lease ends. What happens if I overstay my lease?
It can be tricky if there's a gap between your apartment leases. In your case, the best option is to talk with your landlord to arrange a way for you to remain in the apartment until your new place is ready.
You should let your landlord know as soon as possible if you want to stay longer in case they already have a new tenant lined up, says Steven Gottlieb, an agent at Coldwell Banker Warburg. Your landlord is not obligated to accommodate your request, but if you have a good relationship, and they don't have a new tenant moving in, you may be able to reach an agreement that benefits both of you, Gottlieb says.
---
[Editor's Note: Realty Bites tackles your NYC rental questions. Have a query for our experts? Drop us an email. We respect all requests for anonymity.]
---
It's also important to keep in mind that New York City's rental market is still competitive, and most landlords are raising rents for new tenants. Rachel Lustbader, a broker at Coldwell Banker Warburg, says in the past she's had clients who were able to work out an extension for a month or two with their landlord, but it's less likely to happen in today's frenzied market.
If your landlord does agree to let you delay your move, it's best to have this arrangement in writing, says Jason Blumberg, a lawyer at Mobilization for Justice. An email with your landlord can serve as a written agreement, Blumberg says. 
What happens if I overstay a lease? 
When you remain in your apartment after your lease ends without paying rent, you are considered a holdover tenant. However, once you make a rent payment to your landlord, and they accept it, you are now considered a month-to-month tenant, according to New York's Real Property Law section 232c. 
If you become a month-to-month tenant, you would be obligated to give your landlord 30-days notice that you are moving out. So it's in your best interest to arrange a way to pay your landlord for those two extra weeks—and have the arrangement in writing. 
How long does it take to get evicted? 
If you're worried about being evicted during those two weeks, you should know it's not possible for an eviction proceeding to happen so quickly, Blumberg says. Housing Court is still backed up as a result of being closed during the pandemic and the process is lengthy.
After you move out, you can no longer be taken to court for a holdover eviction because that's specifically for a tenant who will not leave the apartment, Blumberg says. 
If you move out mid-month without a prior agreement, your landlord might try to sue you for the remainder of the month's rent, and you should be aware they can try to recoup their legal fees from you, depending on the terms of your lease. However landlords have what's called a duty to mitigate, which means they are required to try to re-rent the apartment, so in this case they could find a tenant to take over for the rest of the month, Blumberg says, which would offset their losses. 
You could also risk your landlord changing the locks to your apartment. This is completely illegal but it could happen, Blumberg says.
What can I do if my landlord won't let me extend my lease? 
If your landlord does not allow you to live in the apartment for an extra couple of weeks, it's probably in your best interest to move out on time. Of course, crashing at a friend's apartment or staying with family is ideal if you have that option.
If you don't have somewhere to live temporarily, you could put your furniture in a storage facility and stay in a short-term rental, Lustbader says.
You should also reach out to your new landlord to see if they can have the apartment ready sooner, or if there's another vacant apartment in the building where you can move temporarily.
How can I avoid a gap between my leases? 
To avoid this situation in the future, you could overlap your leases, Lustbader says. This gives you more leeway when it comes to moving apartments. You can try to find an apartment with a lease that starts in the middle of the month. You would be responsible for the rent for both places for the brief overlap, but it gives you more flexibility. 
You can also start your next apartment search earlier and clarify the move-in date with the broker or landlord before you sign a lease. 
Brick Underground articles occasionally include the expertise of, or information about, advertising partners when relevant to the story. We will never promote an advertiser's product without making the relationship clear to our readers.