Realty Bites
I moved into an apartment that has furniture from the previous tenant. Do I have to keep it?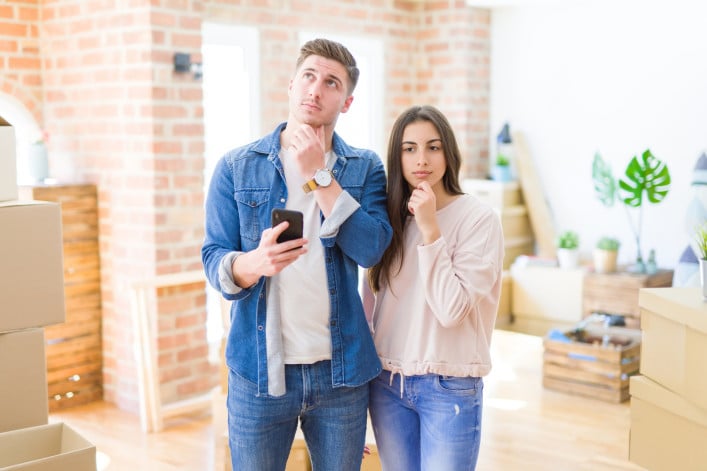 I moved into an apartment and found a wardrobe in the bedroom that the previous tenant left behind. My landlord says I should keep it because the bedroom lacks a closet—but I want it out. Any advice?
It's annoying to move into an apartment and find someone else's stuff—after all, you need room for your own things. But whether the piece of furniture was left behind out of laziness or perhaps good intentions, you can make a case for having it removed.
Most of the time when a tenant moves out and leaves some of their belongings, management will throw it out. "Our goal is to turn the unit over as quickly as possible for the next tenant," says Arik Lifshitz, CEO of DSA Property Group.  
However there are two common exceptions: Storage pieces (like in your case) and air conditioners, Liftshitz says. Air conditioners are usually left behind and kept in the apartment for the next tenant, but they will be removed if you don't want it, he says.
When it comes to storage pieces, it's usually a case-by-case basis. Liftshitz says that if it will help market the apartment, they will leave it for the next tenant. This is likely your landlord's mindset since the bedroom does not have a closet. But if you don't want it, you can ask for it to be removed.
---
[Editor's Note: Realty Bites tackles your NYC rental questions. Have a query for our experts? Drop us an email. We respect all requests for anonymity.]
---
Sometimes a tenant might leave behind things like window shades or a large item like a couch, says Marc Weber, asset manager at Weber Realty Management. You might encounter large pieces of furniture in a walk-up building that were too difficult for the previous tenant to move, Weber says. The owner is considered responsible for their removal—and should arrange that with the super or management company.
So how can you get rid of this unwanted wardrobe? Reach out to your landlord or building management and (politely) explain you definitely want it removed. It's important to not throw it out yourself, especially if it could be valuable. And it's possible the previous tenant was planning on returning for it or the landlord would like to keep it for a future renter. In either case, it should be stored somewhere else—not your apartment.
For smaller items, like window shades, you can choose to keep them or throw them out, Weber says. (When I moved into my apartment, there were clothes hangers and closet organizers, which the landlord said I could toss.)  
And on the flip side, consider this a reminder for you to take all of your belongings when you move. Your lease likely says you have to leave your place in broom-swept condition, and if you leave something that requires a lot of work to remove, it could cost you part of your security deposit.
Brick Underground articles occasionally include the expertise of, or information about, advertising partners when relevant to the story. We will never promote an advertiser's product without making the relationship clear to our readers.