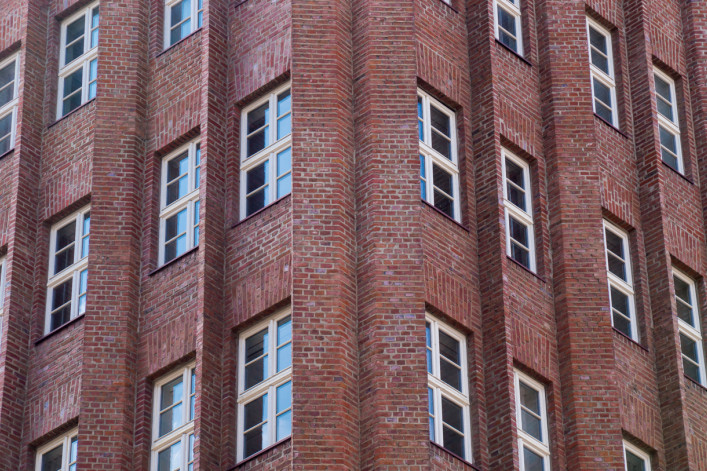 New York City's eviction rates have fallen by 20 percent since the new rent laws were passed. In addition, the eviction process has been slowed down, giving tenants more time to answer a landlord's notice. But that's cold comfort if you are faced with an eviction, which can be a confusing and emotionally fraught experience.
It's important to know what to expect if you are faced with an eviction. Read on for breakdown of the steps and the terminology involved.
The process begins with a notice of petition and petition. The notice is the paperwork telling you the landlord is suing you and what your next steps should be and the petition tells you what you've done wrong.
There are different kinds of eviction: In a holdover case, the landlord is bringing a case against you, not just for money, but for possession of the apartment. In a non-payment case, the landlord is looking for payment and if you can pay what's due you can likely stay.
How the notice is delivered
The petition can be served (which is legalese for how you receive the information) in one of three ways, says Catharine Grad, a real estate and tenant attorney with the law firm Grad and Weinraub. It can be handed to you personally, left with someone of appropriate age and discretion, or, if other attempts to serve the petition were unsuccessful, it can be posted on your door in addition to being mailed to you. This last option is often called "nail and mail." 
Your next steps will depend on what kind of proceeding it is, says Grad. "In a holdover proceeding, there is a [court] date put into the notice of petition. In non-payment cases, it will tell you how many days you have to come to court to answer the notice of petition," she says.
How to answer the notice of petition
The notice of petition in a holdover case tells you when and where you need to be in court. You disregard this at your peril says Grad.
"The only way you can end up in a situation where you don't know what is going to happen to you is if you ignore the process," she says. 
Showing up in court is treated as "a general denial" in a holdover case, says Grad—so if you appear at the housing court at the requested time, you have mounted a limited defense. What you're saying, in effect, is the landlord's claims aren't true. To mount a more effective and more specific defense, you need to put something in writing. For example, a tenant accused of being a nuisance might have a valid claim that they have a mental illness or are trying to cure their issues.
With a non-payment petition, a tenant can make an answer either in person or in writing.
"The answer is the challenge," says Grad. "Most tenants will go to the clerk's office and they will answer [questions] orally to the clerk who will fill out a form and the clerk will give the tenant a date on which they must return to court," she says. 
Your defense might be that you don't owe the money, or you're really a rent-stabilized tenant and have additional protections, or you were being overcharged rent. You may claim your lease wasn't over or you are being illegally kicked out. Your response "both asserts the errors in process of the landlord and the errors of fact," says Grad. 
Recent changes to the law have extended the time you have in which to show up in court in non-payment cases from five to 10 calendar days, slowing the process down slightly. However, Grad points out you're better off getting some legal help. "Answering is a process that has a complexity to it and maybe that's why lawyers are so key," she says. 
What happens if you lose your case
In the worst-case scenario, the court sanctions your eviction. You then have a limited amount of time in which to remove yourself and your belongings from the apartment. New York's housing court website points out, "only a marshal, sheriff, or constable can evict you and only after the landlord has taken you to court and won a judgment against you."
Bear in mind that it is illegal for a landlord to change the locks on your apartment without a court order.  
Brick Underground articles occasionally include the expertise of, or information about, advertising partners when relevant to the story. We will never promote an advertiser's product without making the relationship clear to our readers.