Realty Bites
My movers got two parking tickets while unloading my stuff. Do I have to pay?
Most moving companies will cover the cost of parking tickets received during a move
If you hire movers by the hour, there may be other hidden fees so ask what's included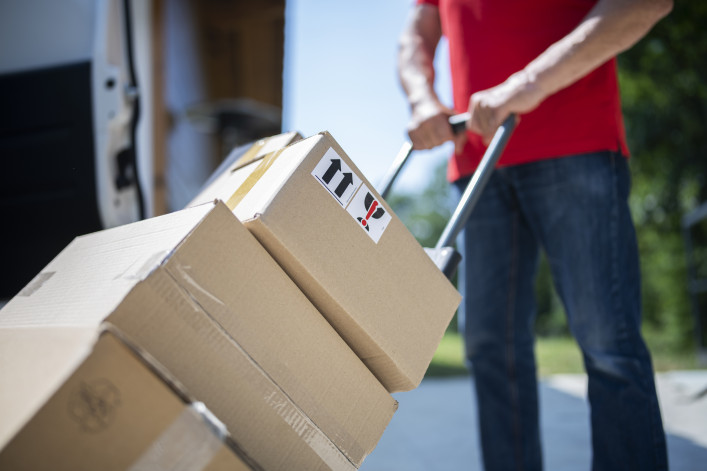 When I moved to an apartment in Chelsea recently, the mover's truck got two tickets and the movers insisted on giving them to me. When I called the company, they said I was responsible for paying them. Is this normal for moving in New York City?
No, it's not normal. Usually a moving company will pay for parking tickets, according to our experts. But it depends on who you hire and what's included in the price.
Parking in NYC is like a game of musical chairs with very few winners. It's notoriously difficult—so much so that you can watch a whole HBO episode about it—and that's just for regular-sized cars. 
For moving companies, parking tickets are part of the cost of doing business. And that's a cost they bear, says Dejon Reid, vice president of sales for the moving company FlatRate Moving.  
"The city doesn't accommodate free parking for moving trucks, so there's usually a charge associated with the moving company," Reid says. "We as a company know how a city operates. When we go to a move, the possibility of getting a parking ticket is almost 100 percent....as a company, FlatRate never charges clients for parking tickets."
---
[Editor's Note: Realty Bites tackles your NYC rental questions. Have a query for our experts? Drop us an email. We respect all requests for anonymity.]
---
Read the terms and conditions
Not every company will cover parking tickets, Reid says. That's why it's important to investigate what the cost of your move covers and what fees are included to avoid any surprises. Ideally, the moving company would disclose fees ahead of time, but that's not always the case.
"Always check with your carrier as to what's included in your carrier price," Reid says. "Carriers should be upfront about whether parking tickets are included or not, if they or the customer has to pay."
Be on the lookout for hidden fees
It's not just parking tickets that can increase your already expensive bill. Some movers charge clients more if they have to park farther from a building and lug heavy furniture from a greater distance. Others might add a surcharge if they have to take a toll road, Reid added. (Plus, there's plenty of moving scams to be on the lookout for.)
These hidden fees are one reason why you should take a hard look at your moving contract, or hire a company with clear rules on what a client will or will not pay, says Voyo Popovic, CEO and founder of Piece of Cake Moving & Storage (and a Brick sponsor FYI). 
"Smaller movers and possibly for hire help may make [parking tickets] the responsibility of the client," Popovic says. "That is why it is always best to hire a reliable mover with clear pricing and terms and conditions of service. You may be thinking that the other option is 'cheaper' but it will end up costing you with surprise fees like a parking ticket, tolls and other costs associated with a move." 
Piece of Cake covers "the cost for any parking tickets that may occur during a customer's moving day," Popovic adds. 
Know your rate
If you opt for a company that offers a flat rate or a guaranteed price up front, it should include costs such as parking tickets. But hourly, binding, or fixed-rate moves may have hidden expenses, Reid says. When you get a quote, it's up to the consumer to make sure to ask about additional fees.
"We try to educate our customers on what to expect or what to ask when getting a quote from a company," Reid says. "My best advice to potential customers who are moving is: They will hear things like 'fixed rate,' 'binding rate,' and 'hourly rate'—they're not guaranteed prices. Those always have loopholes for prices on the moving date."
Brick Underground articles occasionally include the expertise of, or information about, advertising partners when relevant to the story. We will never promote an advertiser's product without making the relationship clear to our readers.