The Market
Manhattan rents hit new records for the second month in a row and many tenants are staying put
Lease signings fall signaling that tenants are choosing to renew instead of leave
Free months hit lowest rate since 2019 and there's little room for negotiating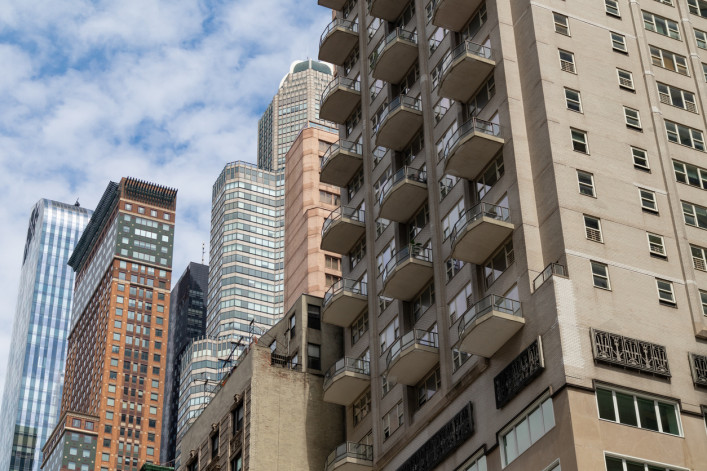 With rents hitting new highs in Manhattan, Brooklyn, and Queens last month, lots of tenants with leases up for renewal decided to stay put rather than try their luck with a new place.
While there's no way to definitively track lease renewals on a broad scale, they can be inferred from a steep drop in lease signings, which indicates that a large number of renters re-upped for another year or two.
Manhattan net effective and median rent reached record highs for the second, consecutive month in April: Median rent rose 8.1 percent to $4,241 over April 2022. Meanwhile new lease signings fell year over year for the first time in three months, dropping 13.9 percent compared to the same time last year, and falling 20.4 percent from March. That's according to the latest edition of the Elliman Report for the Manhattan, Brooklyn, and Queens rental markets.
With rising rents and falling lease signings, the spring rental market is not following the usual patterns.
"You would expect new leases to expand each month through to August," says Jonathan Miller, president and CEO of appraisal firm Miller Samuel and author of the report. Instead there was a surge in renewals, he says.
That's because renters are seeing the writing on the wall and don't think rents are going down.
Would-be buyers make up a large segment of the today's renter population. They sold at the height of the market and then got stuck when mortgage rates began rising last spring as the Federal Reserve started to raise interest rates to curb inflation. One year later they're still waiting for mortgage rates to come back down.
The banking crisis likely spooked potential buyers into renewing their leases as well, Miller points out. There are expectations that mortgage rates won't drop until the end of the year.
Leases that come with free months are at the lowest rate since 2019, Miller points out. The market share of concessions is down to 12.9 percent across the market. It is a "sign that landlords are in the driver seat," he says. "There just isn't much negotiating."
In Brooklyn, the Elliman Report found that net effective and median rent also saw new highs. Median rent passed last August's record, jumping 14.8 percent to $3,500 over the previous year. New leases were down 24.1 percent over April 2022. and 42.8 percent over the prior month.
Over in Queens, both net effective and median rent saw new records. Median rent increased 12.8 percent to $3,525 over the April 2022. New leases were down by a third compared to April 2022.
There are also renters who signed locked in long-term Covid discounts—like a two-year lease that began in 2021—who are waking up Rip Van Winkle-like to a whole new market.
"New York apartment rents remain on an upward trajectory, while inventory expands as leases with Covid deals continue to expire," says Gary Malin, COO of Corcoran, which released Manhattan and Brooklyn rental market reports for April.
"Whether it be due to interest rates, affordability factors, or economic concerns, some would-be buyers are choosing to stay on the sidelines and remain renters at least in the near-term," Malin says, adding that while not as frenzied as last summer, it is still a competitive market for renters.
Brick Underground articles occasionally include the expertise of, or information about, advertising partners when relevant to the story. We will never promote an advertiser's product without making the relationship clear to our readers.