The Market
Manhattan median rent hits new high as NYC defies U.S. trends
Rents have fallen across the U.S. but rose in NYC despite a surge in listings
Manhattan apartment listings were up 40.5 percent last month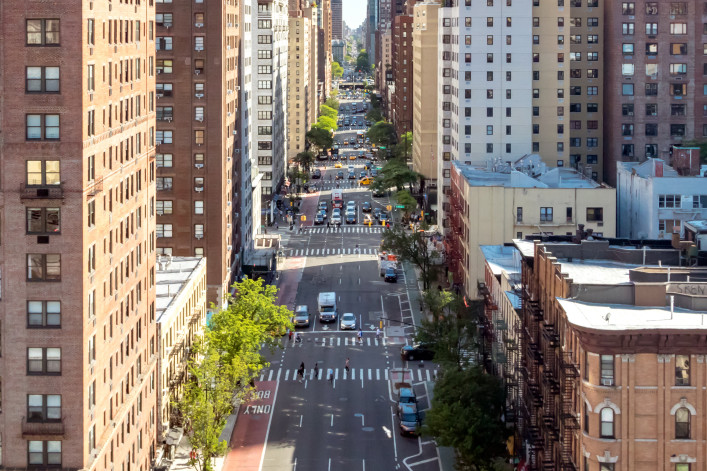 deberarr via Getty Images
In normal markets, the rules of supply and demand dictate that when there's more supply, prices go down. So you would think that when Manhattan rental apartment listings increase by over 40 percent, rents would go down, right?
Wrong. The New York City rental market doesn't behave like a normal market. In fact, Manhattan rents set new records despite a 40.5 percent increase in listings last month compared to March 2022. That's according to the March Elliman Report for the Manhattan, Brooklyn, and Queens rental markets.
Manhattan median rent rose 12.8 percent to $4,175 last month compared to March 2022, and net effective rent, which factors in concessions, increased 13.2 percent to $4,124 year over year—both were new records.
NYC's rising rents are "defying conventional wisdom," says Jonathan Miller, president and CEO of appraisal firm Miller Samuel and author of the Elliman Report, noting that headlines report rents are falling across the U.S.
That's not the case in NYC, where rents have been stuck near the same heights since July and have come close to new records each month.
Why NYC rents popped in March
So why did Manhattan rents break through and finally hit new records in March? Miller says it is due to the banking crisis in the early part of the month, which unnerved buyers, causing them to put their plans on pause and rent instead.
This influx put new competitors into the rental market, emboldening landlords to ask for higher rents. The number of renters signing new leases was up sharply, according to the Elliman Report: The second highest for the month of March in history, and up 15.4 percent compared to March 2022.
Rents "clicked into new highs just as listings surged," Miller notes. Individual landlords, like owners of two-family houses, are being persuaded to enter the market because of climbing rents, he says.
But even though listings are way up (6,366) compared to March 2022 (4,532), when inventory was the fourth lowest in history, they still remain below the 10-year average for the month of March (6,966), Miller says.
That means despite the swell in listings there's still unmet demand—and five more months of peak rental season to go until August. And while there's no guarantee rents are going to keep hitting records—it would be reasonable to expect that they're going to stay high, unless the economy sees a major downturn, Miller says.
Brooklyn lease signings set new record
Over in Brooklyn, net effective median rent reached the second-highest level on record as new lease signings set a new record for the month of March, according to the report. Net effective median rent increased 17.1 percent over the prior year to $3,459.
Listings were up 25.2 percent compared to March 2022, and lease signings for March were the highest on record, increasing 27.3 percent over the previous March.  
Bidding wars for one in five new leases in Queens
In Queens, both the net effective median ($3,265) and median rent ($3,300) hit the second-highest levels on record.
Lease signings saw a new record for March and one in five new leases involved a bidding war, the highest in more than two years of tracking, the report says.
Renters 'willing to sign on the dotted line'
Corcoran also released its March rental market reports for Manhattan and Brooklyn.
Gary Malin, COO at Corcoran, notes that after remaining stalled for five consecutive months, Manhattan's median rent climbed in March. New signed leases in Brooklyn "rose considerably from February, which means apartment seekers are active—and willing to sign on the dotted line," he says.
Brick Underground articles occasionally include the expertise of, or information about, advertising partners when relevant to the story. We will never promote an advertiser's product without making the relationship clear to our readers.