The Market
Manhattan median rent climbed to record high in January
Average rent in Brooklyn soared to second highest as per Elliman Report
New renters in Queens locking in two-year leases jumped to two-year high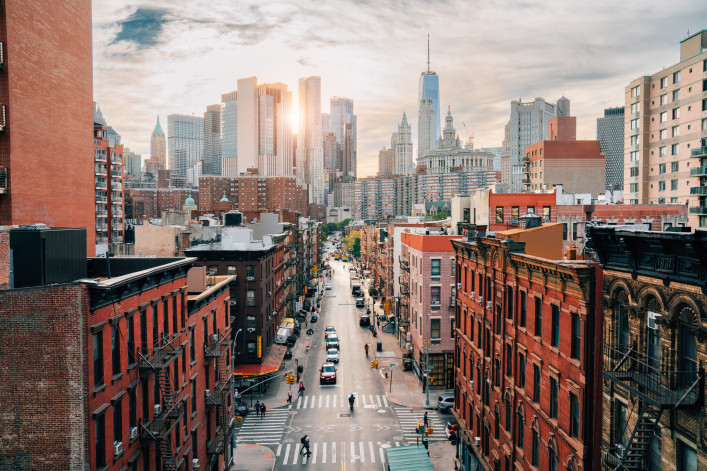 FilippoBacci/iStock/Getty Images Plus via Getty Images
The New York City rental activity picked up the pace in January after a lull in new lease signings in prior months. And the increased momentum could be seen in other metrics: The number of available listings surged and median rents hit new records again.
In fact, Manhattan's median rent was the highest on record for the month of January and the third-highest overall; it increased 15.4 percent over January 2022 to $4,097, according to the latest Elliman Report for Manhattan, Brooklyn, and Queens rental markets.
The number of Manhattan lease signings in January was 3,441, an increase of 8.9 percent over the previous year—reversing the situation for the past months, in which Manhattan, Brooklyn, and Queens saw declines in new leases year over year.
And Manhattan listings were up 47.2 percent in January compared to the previous year for a total of 6,353.
Manhattan's vacancy rate slipped monthly for the first time in nine months to 2.52 percent. In January 2022, the vacancy rate was a mere sliver at 1.7 percent.
Still, listings and lease signings are not back to where they were prior to the pandemic, says Jonathan Miller, president and CEO of appraisal firm Miller Samuel and the author of the report. "Current inventory is lower than the 10-year average for January, which is 7,542," he says.
But renters are not catching a break.
"Rents remain elevated," Miller says. Until January rents have not been climbing in recent months as they did during the past couple of years; they just sort of hovered around or near record highs. That's par for the course: As Miller points out, in NYC, the opposite of soaring rents are rents that remain flat, not falling.
Bidding wars for one in five luxury rentals
Competition for Manhattan luxury rentals is spurring a rise in bidding wars, more so than in the general market, which saw 12.3 percent of deals close above last asking price, down from 16.9 percent in the year prior. In comparison for luxury rentals, 18.4 percent of deals went to a bidding war, up 13.3 percent a year ago.
Luxury rentals are defined by the top 10 percent of the rental market. In Manhattan, that threshold was $8,300 in January, the third highest on record, up 11.4 percent from January 2022 ($7,450).
Miller sees bidding wars for luxury rentals as consistent with recent patterns. "Luxury rents remain at or flirting with records largely because buyers are parked in rentals, waiting for mortgage rates to come down," he says.
Rents in Brooklyn surge past summer records
In Brooklyn, the average rent soared above the August peak as the median rent ($3,499) rose to the second highest on record, according to the report.

Lease signing increased month over month for the first time in four months, rising 5.3 percent to 1,111.
Queens renters lock in two-year leases
Over in Queens, according to the report, average and median rents surged past summer highs to set new records.
Median rent grew 14.2 percent over the previous year to $3,369, the highest on record. Market share of two-year leases was at its highest level in two years, likely a sign that renters are hedging against rent increases to come. Lease signings, however, declined 6.2 percent to 379.
Corcoran also released Manhattan and Brooklyn rental market reports for January.
Gary Malin, Corcoran's COO, noted that January was an active time compared to the preceding months—giving a boost to both landlords and renters.
"Manhattan landlords are experiencing just enough winter traffic that they don't feel compelled to reduce rents. Meanwhile, when compared to the intense conditions found during summer 2022, apartment seekers in the borough are seeing just enough value that they are willing to transact," Malin says.
He points out that Brooklyn's recent uptick in rents slowed lease signings and "the gap in rents between the two areas continues to narrow."
Brick Underground articles occasionally include the expertise of, or information about, advertising partners when relevant to the story. We will never promote an advertiser's product without making the relationship clear to our readers.