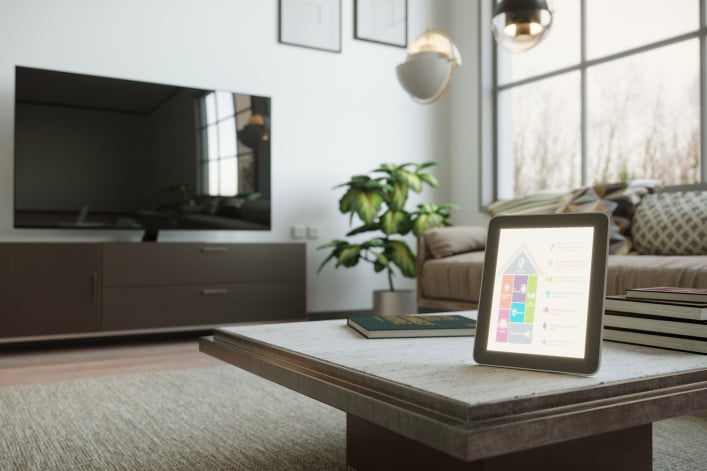 "Hey Google, turn on the lights…turn off the TV…set a timer for 20 minutes…play music that will calm down my cats!" Those are just some of the things I say to my Google Nest Hub, which has made living and working from home a bit easier. 
This smart home device essentially turns my apartment into a smart home by connecting smart products like Hue lights and Bluetooth speakers. I'm so used to the convenience of telling Google to turn things on and off for me that recently, when it failed to respond, I felt lost. (Time for an upgrade!) Sure, it sounds lazy, but anything that makes life easier works for me. And, if you just need a good laugh, you can say, "Hey Google, tell me a joke," or "What do you think of Siri?" 
---
[Editor's note: A previous version of this post was published in February 2021. We are presenting it again with updated information for February 2022.]
---
If you don't want to go with a Google product, there are other several other smart home hubs, like Amazon's Echo with Alexa. In addition to connecting your apartment's smart devices, you can create an intercom-like system to speak to family members or roommates (if you have multiple devices) in other rooms, set alarms, check the weather, and ask questions you're too embarrassed to Google. 
So, if your apartment needs to be techified, or you just want Siri or Alexa to be your personal assistant while you work from home, here are five smart home hubs to choose from.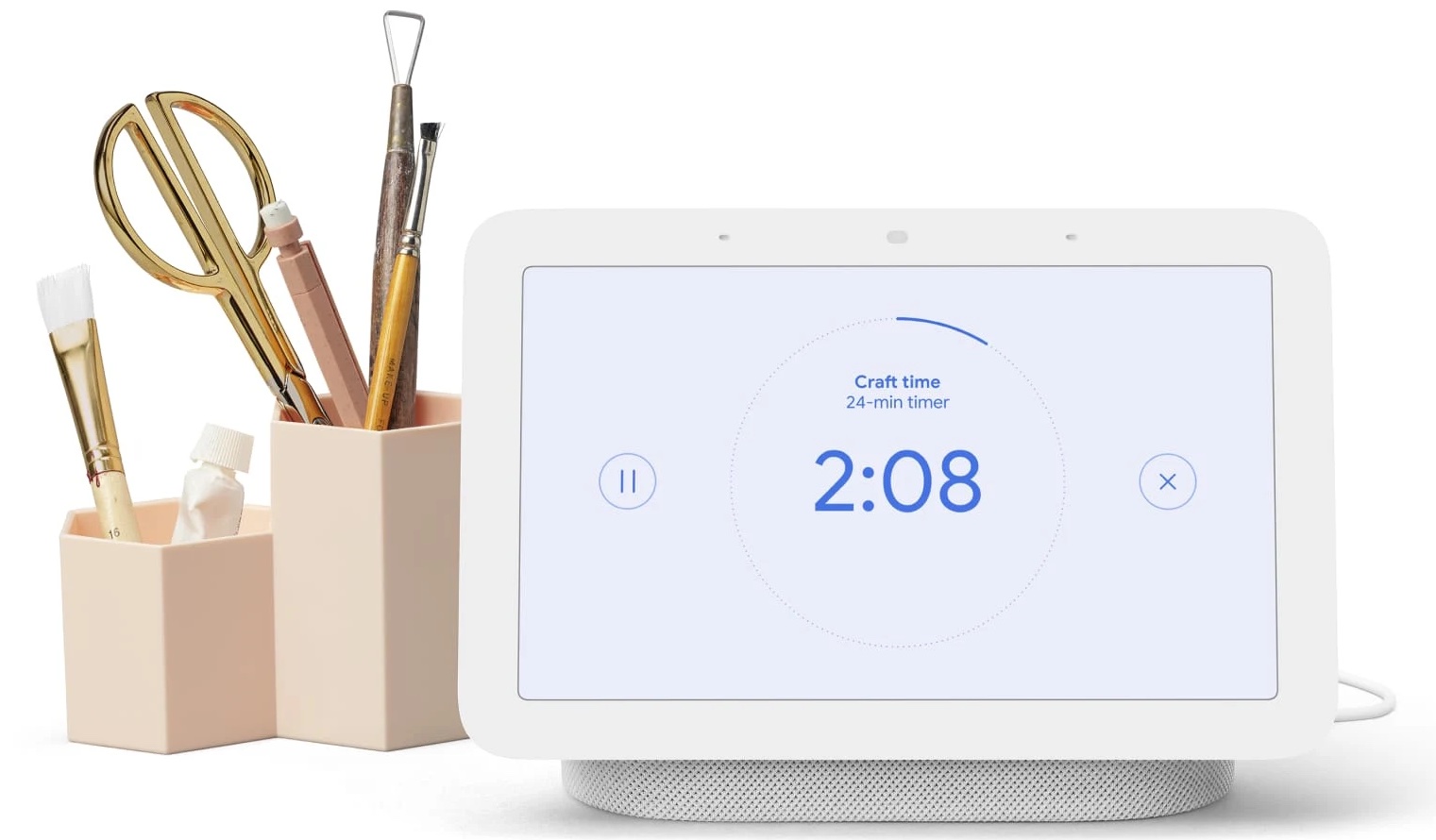 The lowdown: Google's latest Nest Hub has new features like Quick Gestures, which uses a motion sensor for hands-free controls (no more dirty screen if you need to turn up your music while you're kneading dough) and Sleep Sensing (free through 2022), a feature that monitors your sleep habits. And with Google Assistant integrated, you can ask questions, set alarms and reminders, watch videos, play music, and control smart-home devices.
What sets it apart? Well, it's connected to Google after all—and helps get your sleeping schedule on track.
How much does it cost? The basic Google Nest Hub costs $100 and the model with Nest Doorbell integrated costs $230.
Who is it for? If you want a smart hub that does just about everything for an affordable price.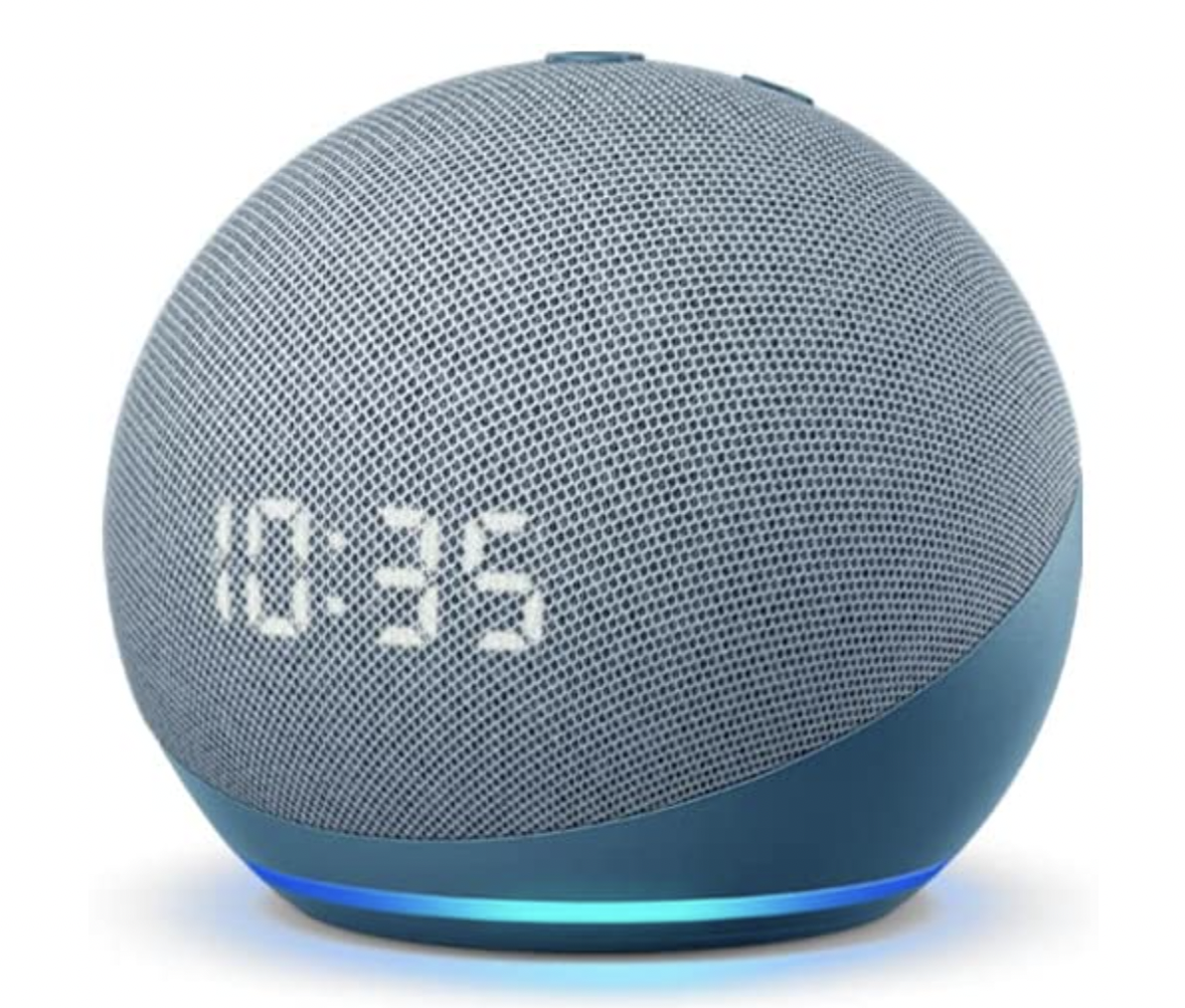 The lowdown: Amazon's most popular smart speaker features Alexa as your personal assistant to answer your questions, play music from streaming services like Apple Music, check the weather, and control your smart-home devices. There's also Alexa Guard with safety features like detecting the sound of a fire alarm. 
What sets it apart? Drop In, which lets you speak to other people in your apartment through their devices. It's also climate-pledge friendly based on its materials, packaging, and lower power mode. 
How much does it cost? The Echo Dot starts at $60.
Who is it for? If you want the option to play music or use drop-in audio with your other devices.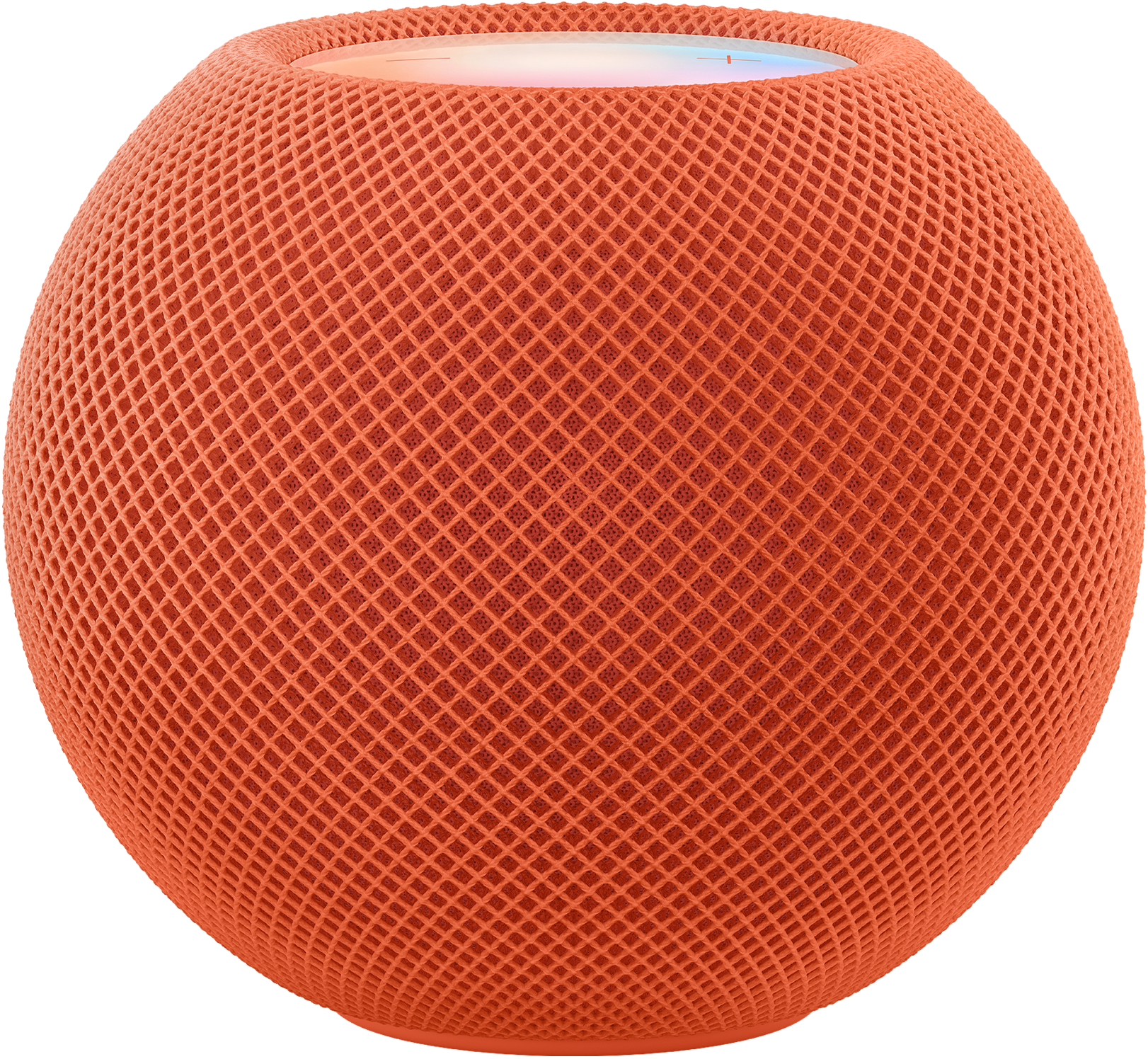 The lowdown: Apple discontinued their original HomePod and continued production with the HomePod mini, which is available in five colors. It's main feature is the 360-degree audio which plays songs via Apple Music. Siri is also featured as your virtual assistant so you can control smart-home devices, get directions, send texts, and set reminders. 
What sets it apart? The high quality of the speaker and the fact that it works with your iPhone so you can easily switch from one device to another. 
How much does it cost? The HomePod mini costs $99. 
Who is it for? If you're looking for a solid speaker that also controls your smart-home devices.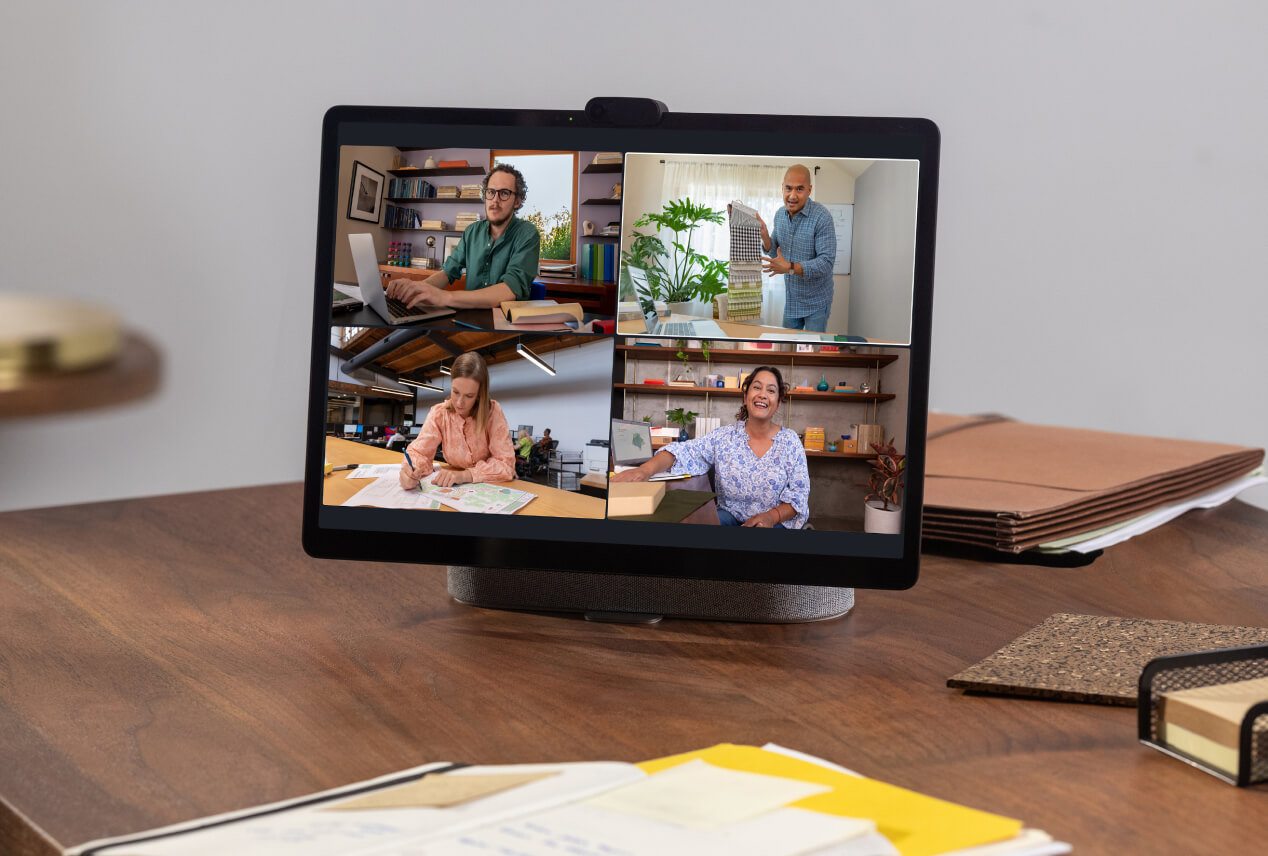 The lowdown: Facebook Portal's main function is to video call your friends and family using Facebook Messenger, Whatsapp, and Zoom—but that's not all. It has Alexa and Facebook Assistant so you can check cameras around the house, control your smart-home devices, set timers, and get weather updates. Its Smart Camera pans and zooms to keep you on the screen as you move. 
What sets it apart? The Smart Camera feature that follows you and keeps you on screen. 
How much does it cost? The Portal costs $179, the Portal Go, which has a built-in battery for mobility, is $199, and the Portal+, which has an almost 14-inch display, goes for $349.
Who is it for? If you want an easy way to video chat with your friends and family—or Zoom with your coworkers.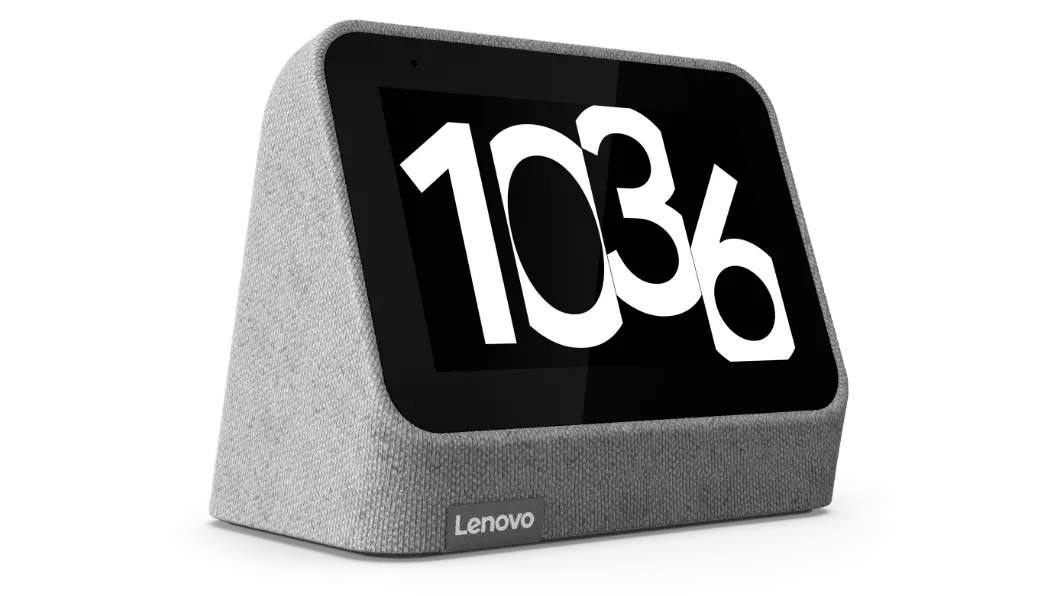 The lowdown: Lenovo's Smart Clock lets you to control your smart-home devices, play music, and manage your schedule. It also has speakers and a nightlight built into the display. It works with your smart phone, computer, and other Google devices. You can buy it in blue or gray. 
What sets it apart? It also charges your wireless devices so you can declutter your nightstand.
How much does it cost? Smart Clock 2 starts at $50.
Who is it for? If you want a smart display that also charges your phone—and wakes you up in the morning.
Brick Underground articles occasionally include the expertise of, or information about, advertising partners when relevant to the story. We will never promote an advertiser's product without making the relationship clear to our readers.