While it's possible to drop thousands of dollars on ultra-high-tech security systems, it's also possible to secure any apartment—even a rental—with a few small, portable devices that won't clear out your bank account. Below, five options that will give you a little extra peace of mind in your apartment in the coming year: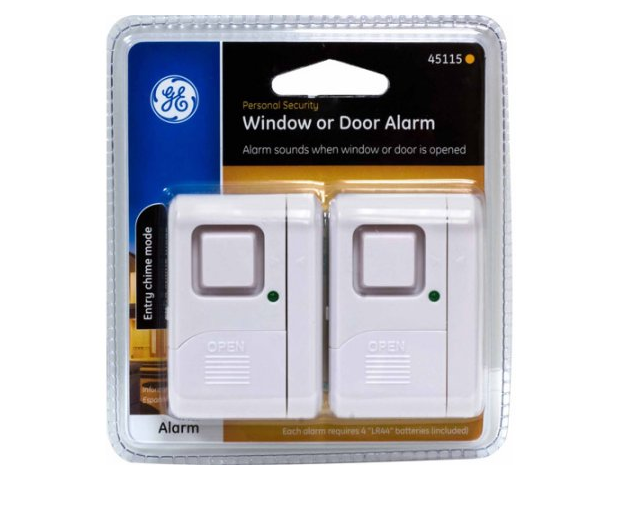 As we learned recently, landlords in New York City are under no legal obligations to put locks on your windows. And while it's always a good idea to install locks and window gates, for windows adjacent to fire escapes, balconies, or the street, you can up the ante with wireless alarms, which, once attached, sound off when magnetic contact is broken, as when a window or a door is pried open. They also include a simple on/off switch, so you can temporarily de-activate them if you decide to climb out onto the fire escape for your morning cup of coffee.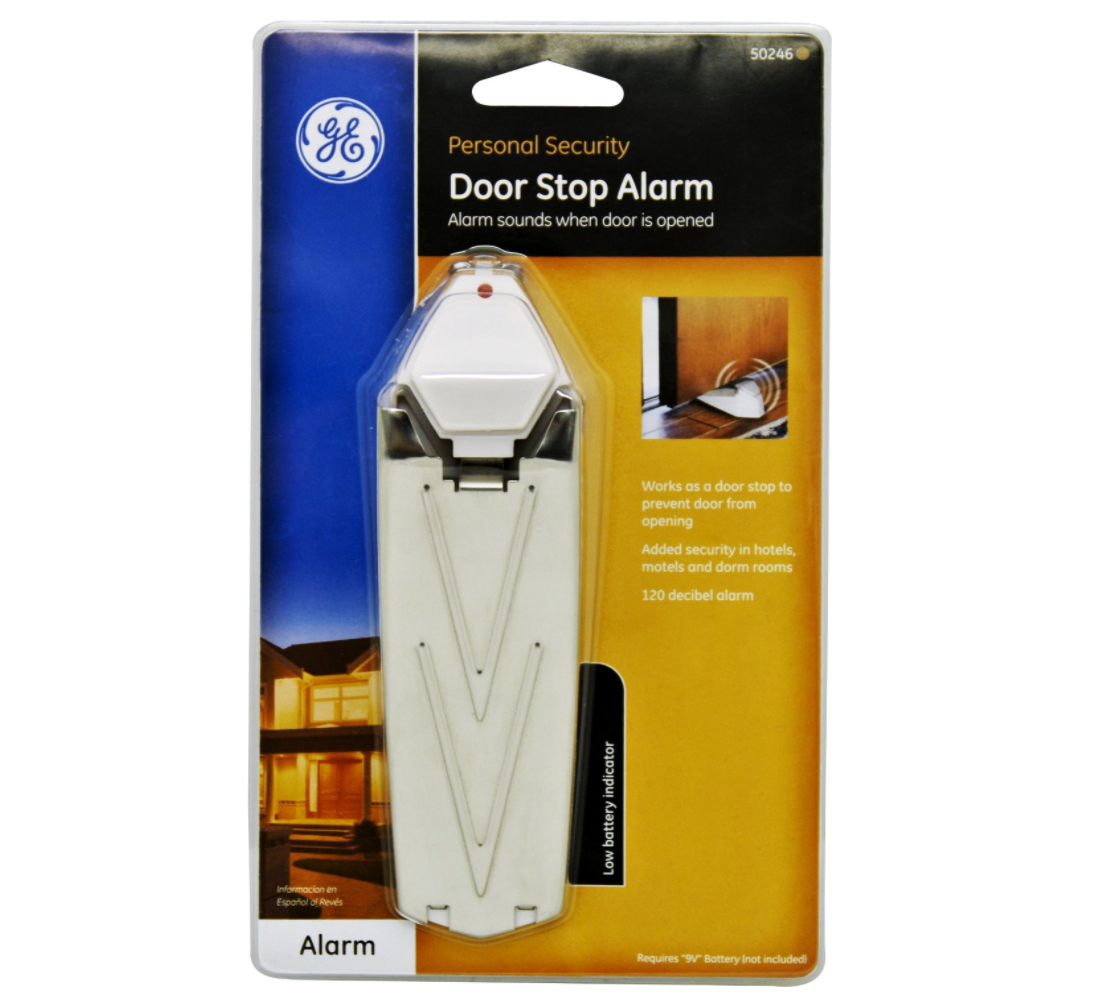 Personal security door-stop alarm, $10.11
The door-stop alarm is exactly what it sounds like: a portable door-stop you can wedge under your door at night, which will sound a pressure-activated alarm if anyone tries to open the door. Keep in mind that you'll have to remove it in the morning if you want to use it nightly (no one wants an alarm going off every time they try to open their door), but this has the added bonus of being travel-friendly to give you an extra sense of security in unfamiliar hotels or Airbnbs.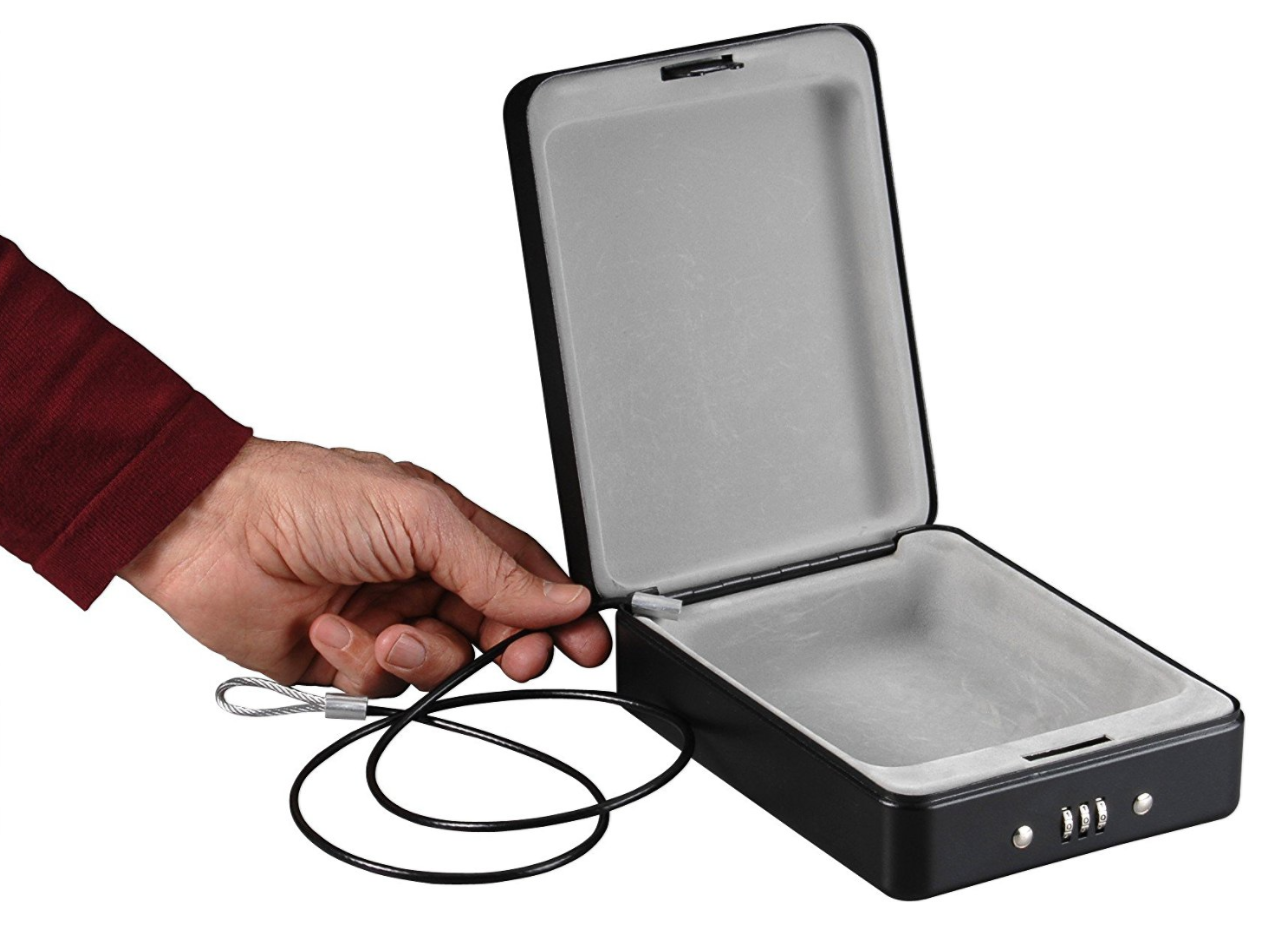 SentrySafe compact safe, $20.25
If you keep a stash of cash or other high-end valuables around your apartment (or simply don't trust your roommate's sleazy new boyfriend...), it may worth be investing in a small lockbox to keep your belongings away from suspicious types. The SentrySafe model comes with a programmable combination lock, as well as a tethering cable, the better to secure your box so no one can run off with it. Consider this a step up from stashing things in your sock drawer.
While it's not technically a security device, for anyone who lives on the ground floor (or directly adjacent from the windows of a gym, store, or office building), removable window film is a good way to keep the outside world from seeing into your apartment without sacrificing natural light. No adhesive is required, and the film is easy to peel off once it comes time to move. For larger windows, you can layer multiple pieces of film together like wallpaper.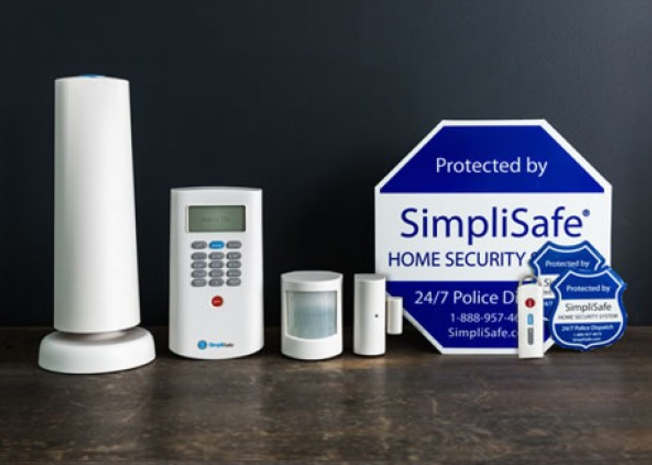 SimpliSafe starter home security system, $229.96
This option requires more monetary investment than the rest of the offerings in this lineup, but is still portable and hassle-free for renters who don't want to commit to a pricier, more intensive system. SimpliSafe's five-piece starter pack comes with a base station, wireless keypad, motion sensor, entry sensor, and keychain remote, with the option to opt into 24-hour professional monitoring.
For $14.99/month, you'll have specialists keeping tabs on your home from monitoring centers, and ready to send the police in the event of an emergency. (The system works using motion sensors, but don't worry about your pets setting it off—it ignores animals under 30 pounds.) The interactive plan is pricier at $24.99/month, and includes mobile app control of the system from wherever you happen to be, plus text and email alerts, the ability to monitor home activity, and options to arm or disarm your system remotely from your smartphone or laptop. SimpliSafe is entirely wireless, meaning you don't have to do any drilling in your apartment to set it up, and can simply take it with you when you move.
Brick Underground articles occasionally include the expertise of, or information about, advertising partners when relevant to the story. We will never promote an advertiser's product without making the relationship clear to our readers.