Brick Underground supports our readers with product recommendations specifically curated for New Yorkers. If you buy something through our links, we may earn an affiliate commission.
Hate your kitchen backsplash? Join the club! Unless you just moved into a brand new building or just completed your dream kitchen renovation, chances are your backsplash is at best, kind of boring. (Or worse: Ugly, grimly, or just reflective of someone's poor taste in the early aughts.)
Whether you're renting, or don't have the time, energy, or budget to deal with actually installing a new tile backsplash, self-adhesive backsplash tiles could be the solution you need, and they come in a variety of styles, price points, and materials. No grout is required to apply them, and if needed, you can remove the tiles when it's time to go. Online reviews are good, with many people completing projects in an afternoon or weekend. Honestly, we're kind of amazed at how how nice many of them are. 
Here are some of our favorite self-adhesive tiles to give your kitchen a new look, for less.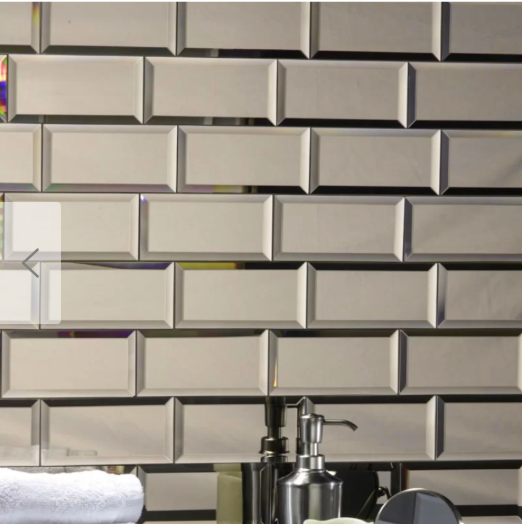 Echo Mirror Glass Peel & Stick Subway Tile from Wayfair, $16 per square foot
Mirrored tiles are a thing now, and they're pretty cool. These are actual glass.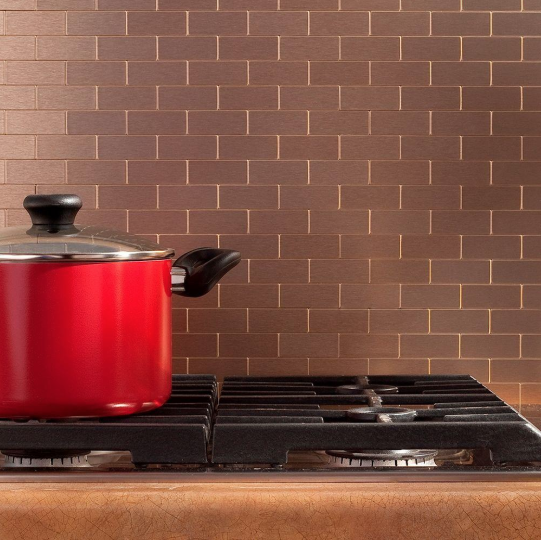 Brushed Metal Decorative Tile Backsplash from The Home Depot, $16 per square foot
Metal is also a big look; this shade is called "Champagne."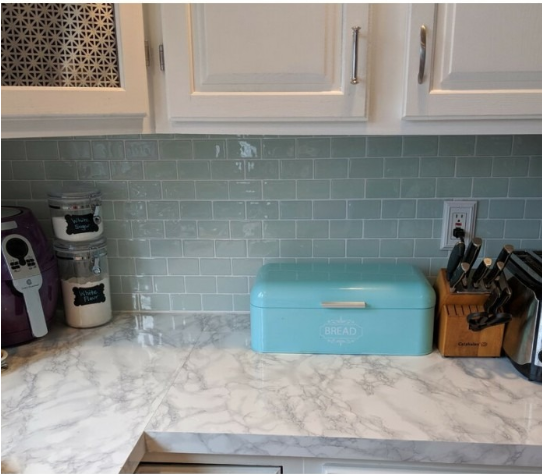 PVC Peel & Stick Subway Tile in Mist from Wayfair, $6 each
An even more budget-friendly take on the classic subway tile, this PVC sticker has several "tiles" on each square, and the product is available in a variety of colors.

Hexago Peel & Stick Mosaic Tile in White from Wayfair, $6 per square foot
This take on the classic of penny tile design is made of gel, not actual tiles.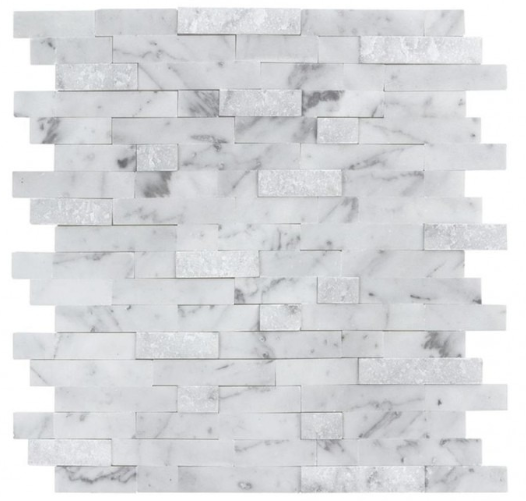 Peel and Stick Stacked Carrara Mosaic Travertine Dimensional Wall Tile from Lowe's, $12 per square foot
Yes, you can just stick on Carrara tile, and this square features tiles of varying heights and finishes.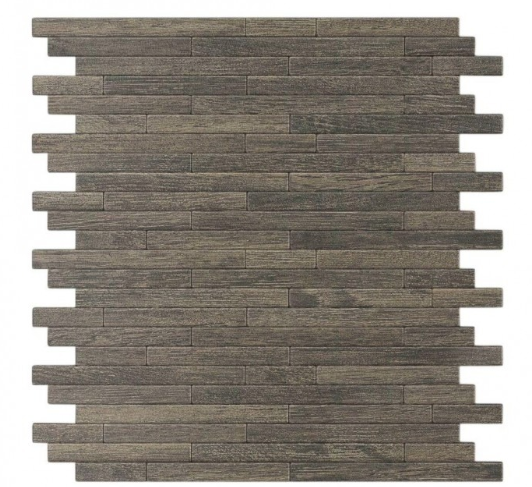 Woodly Painted Natural Wood Metal Self-Adhesive Wall Mosaic Tile from The Home Depot, $12 per tile
These are metal, but look like wood; here is an option with a more slender tile.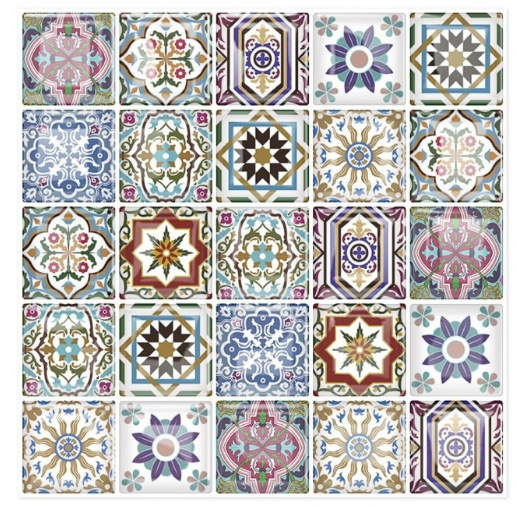 Moroccan Vora Peel and Stick Decorative Mosaic Wall Tile Backsplash from The Home Depot, $14 per package
Another wallet-friendly choice, this grid of faux tiles has an international feel.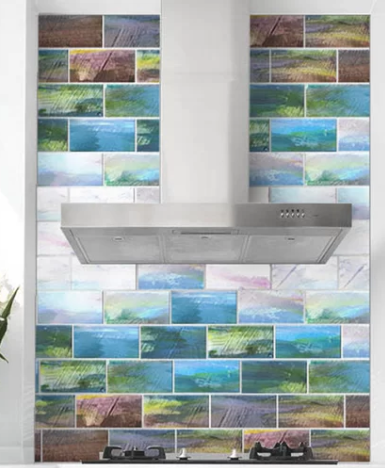 Glass Peel and Stick Subway Tile from Wayfair, $10 per square foot
A real show-stopper (and made of real glass) these Tiffany-esque tiles pop in an otherwise monochromatic kitchen.