Brick Underground supports our readers with product recommendations specifically curated for New Yorkers. If you buy something through our links, we may earn an affiliate commission.
As many an interior designer will tell you, lighting can make or break a space. Table and floor lamps are great, but sometimes you really need some illumination overhead. This can be tricky if you rent (or you just don't want to pay for and deal with the hassle of running electrical lines to a spot in the ceiling).
A nice workaround is the plug-in pendant light or "chandelier"—which can be sparkly and crystal, but doesn't have to be. These are not as common as lights that need to be hardwired, which requires a handyman or electrician to open the wall and connect them to the electrical lines of an apartment. But they do exist, and could be just the thing to bring that extra style (and light) to your place. Plus: When you leave, you can take them with you.
Below, 7 stylish pendant lights you can plug in. (Note: some prices reflect sales at the time of writing. And you may need to buy the cord set separately in some cases.)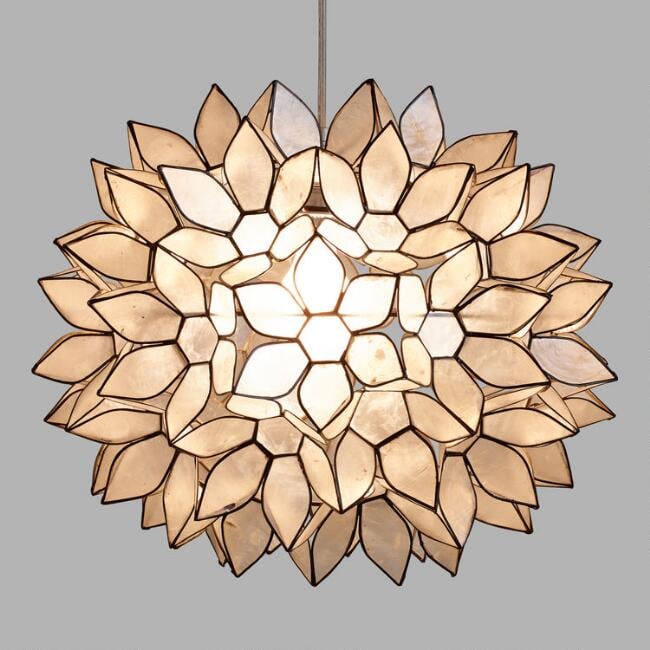 This is made in the Philippines, and comes in a smaller size as well. 
This minimalist shade comes in burlap and natural finishes. 
For that warehouse look that's so popular now. 

Another take on industrial. Hang one solo, or two or three for more impact and light.
Previously priced at $129, this simple fabric lamp comes in three colors, and is also available in a larger size for $80.
If you're going for that kitschy '50s look, this could be an option—and you can customize the design with the colors you want to match your decor.
Small and sparkly, this mini-crystal pendant would add a girly or glam touch to a corner or small room.