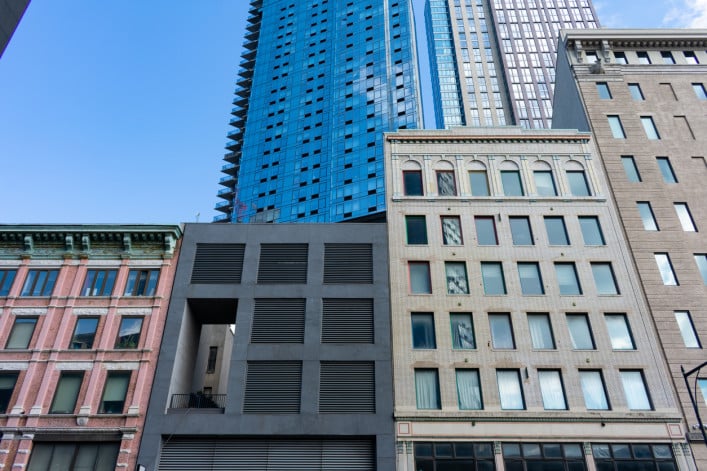 Borrowing money to buy an apartment or house in New York City may be cheap right now with mortgage rates at record lows, but because of the coronavirus pandemic, it is much more difficult to secure a loan since banks are becoming increasingly risk-averse. 
In the past few weeks JPMorgan Chase, the country's fourth-largest mortgage lender, tightened its lending restrictions and Wells Fargo halted jumbo mortgages, the type typically needed to buy in NYC. 
"With jumbo loans, in particular, there is a lot more scrutiny, and lenders are requiring higher down payments and more proof of solid assets post-closing," says Diane Ramirez, chairman of Halstead. 
Buyers in NYC are more familiar with higher down payment requirements than those in other cities. Most co-op boards require a down payment of at least 20-25 percent of the purchase price. Some particularly restrictive co-ops may require up to 50 percent. No matter what the down payment size, it won't be as easy to borrow money as it was just two or three months ago, even if your finances haven't changed significantly. 
Anticipate an extended timeline
Loan applications have increased so there's a backlog in the system, which is slowing the process.
"In this environment, hesitancy on the part of any bank right now would be entirely understandable," says Aleksandra Scepanovic, managing director of Ideal Properties Group. 
It's also true that the pandemic has disrupted real estate transactions well beyond issues of financing; closings have become more complicated, municipal offices are closed, listings have been pulled and deals have ground to a halt. Patience is key. 
Ask for a funding contingency
A funding contingency will protect you all the way through to closing, and means you can get your deposit back if the bank refuses to finance the deal, which can happen even if you have a commitment letter. 
The funding contingency is different from a mortgage contingency, which offers you a get-out clause if the loan is denied because the bank doesn't like your financial position. 
Funding contingencies haven't been common in NYC for more than a decade but Mark Chin, who heads brokerage Keller Williams New York City, suggests brokers representing buyers should "insist on a funding contingency in the deal sheet and make sure it goes into the contract."  
He points out if you are waiving a mortgage contingency, "you can still separate out and insist on a funding contingency." That means if the bank refuses to lend money because you are not creditworthy you take the risk, but if the bank refuses to fund because of their own credit concerns, you get your money back.
Scepanovic says banks are facing a potential chain reaction of negative financial consequences. "Properties themselves can lose value and if they are considered collateral, the lender—with loans being buttressed by collateral that's actively losing value—could find themselves in dire straits and the banks could face hard financial times." 
Be conservative with your money
The economic impact of the coronavirus is already being felt by those who have lost their jobs due to shuttered businesses. Simon Brady, financial planner and founder of Anglia Advisors, says the situation highlights "the need for everybody to have an emergency fund."
Apply for your stimulus checks if you are eligible and be conservative with your funds, says Scepanovic. "Remain fiscally conservative as much as possible in this situation and keep talking to your current lenders, bank and credit companies to make sure that your credit doesn't get side-tracked due to possibly temporary problems," she says. 
Brick Underground articles occasionally include the expertise of, or information about, advertising partners when relevant to the story. We will never promote an advertiser's product without making the relationship clear to our readers.