Sell
Have a NYC apartment under contract but the deal is stalled by the coronavirus? Here's what you can try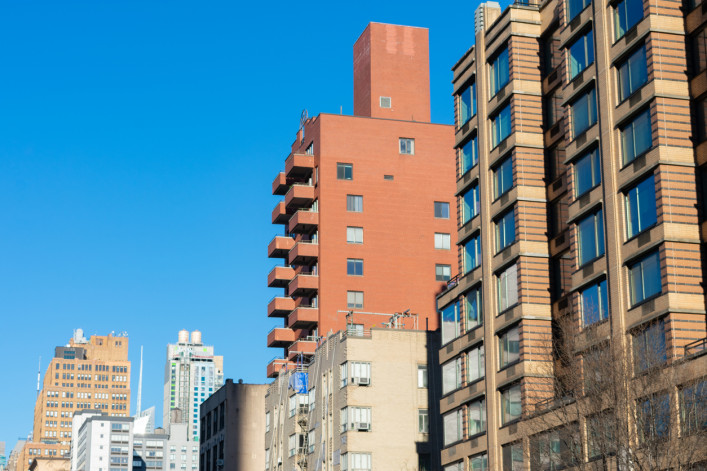 Add New York City apartments that are in contract—along with the stock market plunge and soaring jobless claims—to the fallout from the coronavirus outbreak. Many transactions are stalled as a result of the city being shutdown to slow transmission of the infection.
If you were in the middle of a deal, you're probably seeking advice on both a practical and financial level. NYC's brokers and closing lawyers say some of these issues can be resolved remotely but others are less easy solve. Here's their advice for regaining some momentum. 
---
Editor's note: Click here for more of Brick Underground's coronavirus coverage.
---
Remote, escrow, or 'parking lot' closings
The pandemic is making it difficult if not impossible to close transactions, says Elise Kessler, an attorney at Braverman Greenspun. Title companies are increasingly taking central roles in closings where they act as escrow agents. In these situations, paperwork is completed remotely and funds are wired ahead of time. These are easier for real property transactions, but more complicated for financed co-op purchases where stock certificates and leases need to be exchanged. Unless lenders and transfer agents are willing to accept electronic signatures, co-op deals will become increasingly "problematic," Kessler says.  
The Real Estate Board of New York has guidelines to help facilitate remote closings, and points out that if owners can't sell or lease their apartments, increasing numbers of New Yorkers may default and buildings, which rely on transfer fee revenue, could get into financial difficulty. 
In an extreme scenario, Kessler says she has heard of closings taking place in parking lots "where everyone is in their own cars and documents are exchanged by placing them on the ground."
Title insurance issues for real property
It's possible a title company will be willing to issue title policies so you can close a condo or townhouse deal, but Kessler says their ability to function is being hampered by municipal office closures, which means they can only update titles remotely. In addition, she says documents cannot be recorded because municipal offices like the City Register are closed or have limited hours and personnel.
"Although title companies have been willing to issue title policies, it is possible that their policies will contain exceptions based on their inability to record or have an examiner search the public records," she says. 
Postponing your sale or losing your deposit
Anyone who has lost their job may no longer qualify for a mortgage. This would "kill any deal requiring financing," says Jed Lewin, a broker with Triplemint. If you are a buyer who has seen your income slashed as a result of the pandemic, it may affect not only your mortgage but your post-closing liquidity.  
Martin Eiden, a broker at Compass, says he is seeing buyers ask if they can postpone their closings "indefinitely until things settle down."
Most banks are going to ask for updated financials just before clearing the loans to close says Elizabeth Kee, a broker with CORE.
"All letters of commitment have a contingency clause that says if there is a change in the borrower's finances, they can refuse to lend to any borrower whose financial picture has changed—and whose hasn't?" she asks.
Eiden points out New York courts generally hold that both sides are entitled to a reasonable adjournment of 30 days, taking into account all circumstances. Buyers can likely argue that the Covid-19 circumstances lengthen that timeframe. 
A board application typically cannot be submitted without the letter of commitment, so anyone who is to the point of receiving board approval will no longer have any financing contingency says Kee. "We might see some buyers who cannot close losing their escrow deposits. If so, we are going to see a lot of buyers in court, trying to get their deposits back," she says.
Show the board you can still make monthly payments
If you are still able to go through with your purchase, Daniele Kurtzweil, a salesperson with Compass, says it's important to reemphasize your financial viability.
"Buyers are vetted and their offers accepted based on a financial snapshot that was taken before the stock market took its downward turn. If you are not selling stock to pay for your apartment or any part of the down payment, be sure to highlight that. Perhaps put together a special cover letter with a brief financial snapshot and what the current climate is doing to your funds," she says.
Be prepared for remote board interviews
Social distancing requirements are pushing many face-to-face aspects of a property deal online, including the co-op board interview. If you're going ahead with a co-op purchase and have your interview lined up, the advice is to treat it exactly the same as you would if it was in person; find a quiet, well-lit place to do the interview; and avoid asking about the building's coronavirus plan. 
Amending the contract of sale
You may need to make adjustments to your contract based on the current environment. Rachel Lustbader, a broker at Warburg Realty, says the best thing to do is keep in touch with the managing agent to make sure they're aware of the latest developments for interviewing and closings and whether the building is allowing move-ins.
"If the answer is no, I would advise buyers to speak to their attorney about amending the contract of sale to provide that the closing date will be no sooner than the building permits move-ins," she says. 
Domingo Perez Jr., a Warburg Realty agent, says buyers and sellers need to speak to their attorney or broker and think about contingency plans.
"Renters who are buying—have they thought about extensions of their leases? For sellers that can't move out right away are they thinking about leaseback options with the buyer? All of this has to be fluid these days, but these conversations need to be had early," he says. 
Brick Underground articles occasionally include the expertise of, or information about, advertising partners when relevant to the story. We will never promote an advertiser's product without making the relationship clear to our readers.