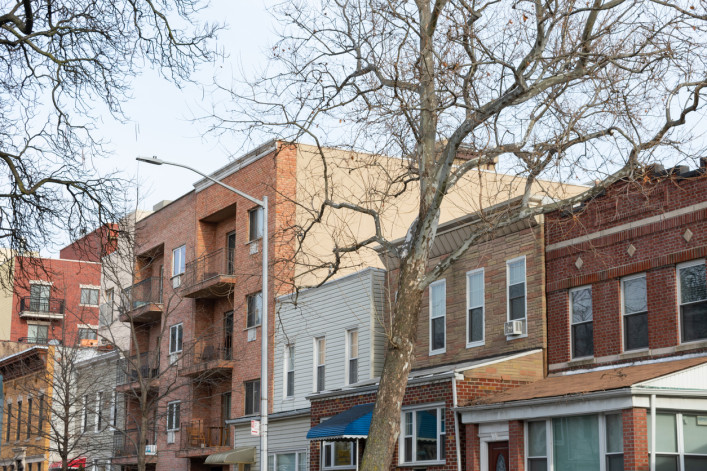 For New York's homeowners who have found their income slashed by the coronavirus shutdown, the state and federal governments are coming up with assistance programs. However, the mortgage relief being offered to homeowners has many renters asking whether they will get the same support. 
Borrowers nationwide are being told mortgage payments backed by Fannie Mae and Freddie Mac can be suspended for up to 12 months if you've lost income as a result of the pandemic. That doesn't mean you can just stop paying—the message from Mark Calabria, director of the Federal Housing Finance Agency, is to reach out to your mortgage company as soon as possible and explain your situation. The paperwork can follow later. 
---
Editor's note: Click here for more of Brick Underground's coronavirus coverage.
---
Shifting payments to the back end
For New Yorkers who have lost work or seen their hours reduced, Governor Cuomo says mortgage payments will be waived for 90 days. At a briefing he pointed out this is not a payment exemption but the mortgage will be adjusted "to include those payments on the back end, no late fees or online payment fees." There will be a grace period for loan modification and your credit score isn't going to be affected. 
"The mortgage waiver is really to avoid the next serious bank crisis," says Julio Gonzalez, real estate expert and founder of Engineered Tax Services. "It's meant to avoid a quick and slippery slope into bank failures and collapse."
This may be the case but the relief for homeowners has many renters asking whether they will get the same support.
Renters ask what support they will get
If the current situation lasts several months, it's going to become difficult for many residents to meet their rent obligations. "Your ability to pay rent will depend on what savings you have," says Adam Frisch, managing principal at Lee & Associates Residential NYC, who represents small building owners in Manhattan. 
Two-thirds of the city's residents are tenants and in recent months rents have reached record highs. Low-income workers will be hardest hit but for many, paying the current median rent of $3,500 for three or more months without pay is going to be a financial stretch. "The savings rate as a percentage of what [New Yorkers] make is on the low side," Frisch says. 
State senator Michael Gianaris is calling for a 90-day suspension of residential and commercial rent for those affected by the pandemic. All eviction proceedings and pending eviction orders are already suspended and public housing residents have the option of applying for the NYCHA rent hardship program.
Buildings hope for assistance over rent freezes
Unless there is a state or federal directive, your landlord's willingness to offer a rent freeze will come down to your individual circumstances and the type of building you rent in. Institutional landlords will likely be able to show more flexibility than smaller landlords. Elizabeth Stone, managing agent at Stone Realty Management, says her hope is the state or federal government would be willing to assist tenants with paying their rent instead of telling them that they don't have to pay it at all.
While multi-family buildings may get a break on mortgage payments, Stone says "there are a lot more expenses than just mortgages. In these troubling times, building owners are doing everything they can to keep their buildings, tenants, and employees safe. If they don't get the monthly rental income, they won't be able to do that."
Brick Underground articles occasionally include the expertise of, or information about, advertising partners when relevant to the story. We will never promote an advertiser's product without making the relationship clear to our readers.