So many listing photos these days are nearly identical, with every apartment given sterile staging with the same old grey couches and blue-and-white patterned rugs. We always appreciate it, then, when a seller's unique tastes come through in photos, as with this Lenox Hill studio, which is fully decked out with nautical trimmings. Yes, the seller will be taking all these tchotchkes with them, but why not use it as some inspiration for out-of-the-box decorating ideas?
In the long-term, the big selling point to this property may be the large windows and views of the city, visible from the living room as well as the sleeping alcove, which could be easily separated off the main area to create a more private vibe. Judging by the floor plan, the apartment also comes with ample closet space: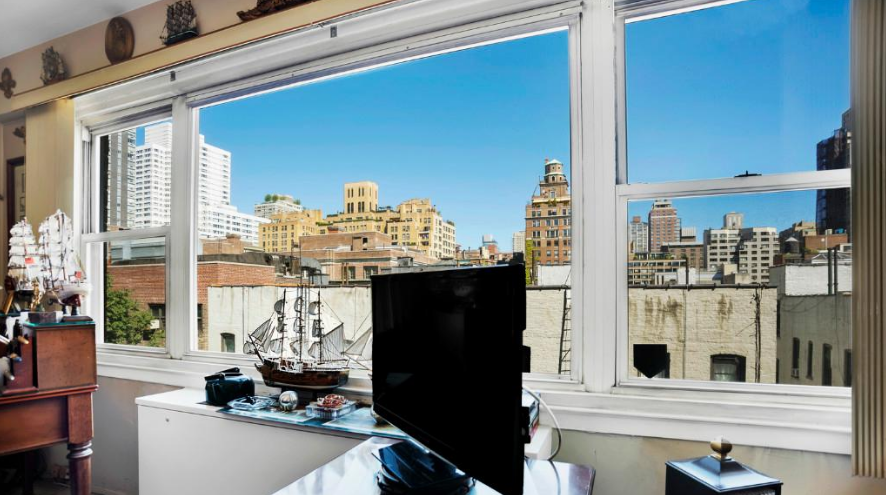 The term "galley kitchen" takes on a new meaning here, and check out that bathroom sink—every single room in this apartment has some kind of maritime touch: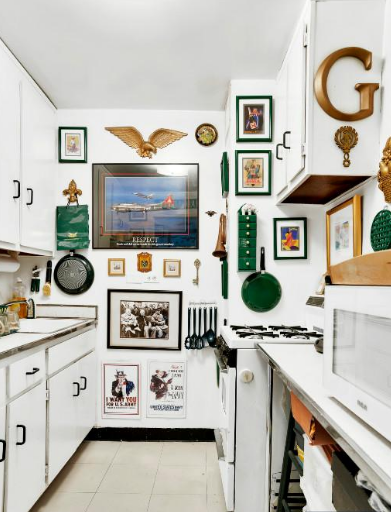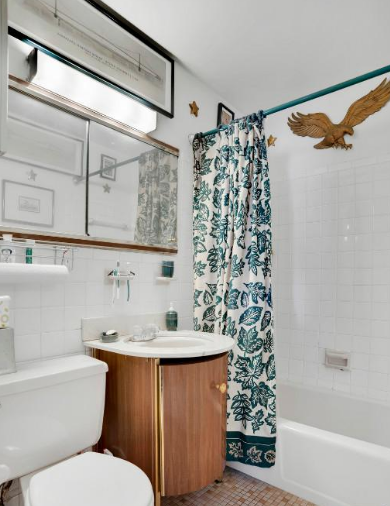 At an asking price of $475,000, the co-op seems to be targeting first-time buyers, as they're allowing both pets, co-purchasing, and guarantors. However, take note that this isn't an opportunity for investors: Pied-a-terres are a no-go, so if you buy this place, be prepared to move in. And while the monthly maintenance is somewhat high at $1,147, that cost includes electric, gas, and basic cable.
The building has plenty of enticing extras to sweeten the deal, including a doorman, landscaped roof deck, garage, gym, sauna, and pool. Whether you want to bring model ships with you when you head downstairs for a swim is entirely up to you.