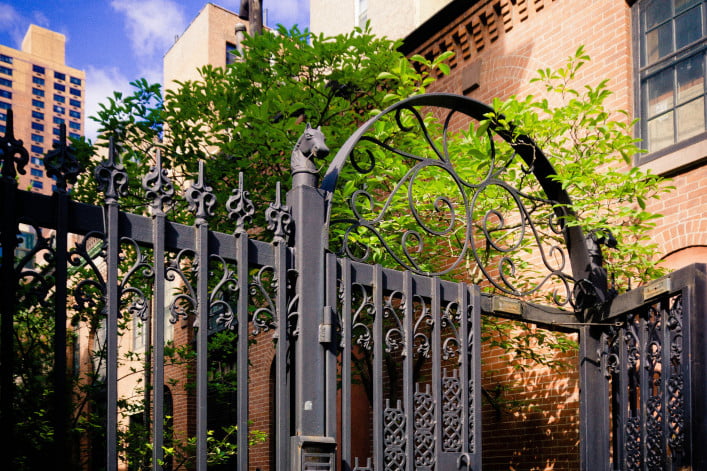 There's no forgetting New York City's long history, what with the parade of prewars and decades-old townhouses lining our streets. Sometimes, though, you walk down a block and are met with an unexpected and mysterious reminder like the city's gated mews—side streets that used to host stables and carriage houses. Washington Mews and Pomander Walk are two of the city's better known mini-thoroughfares, but one less familiar spot in Murray Hill called Sniffen Court deserves a closer look.
Located on 36th Street between Lexington and Third Avenue, Sniffen Court is home to just 10 townhouses lined around a courtyard. The street dates back to the mid-19th century and has a collection of what were initially carriage houses, all of which were later converted into private residences around the 1910s and 1920s. The street has been classified as a historic district since 1966, when the Landmarks Preservation Commission deemed it one of the city's "most enchanting and picturesque areas." So picturesque, in fact, that we could resist snapping some video on a recent visit inside those famous gates:
Below, five pieces key pieces of history on the Street preservationist Andrew Berman calls "one of [his] favorite hidden gems in New York."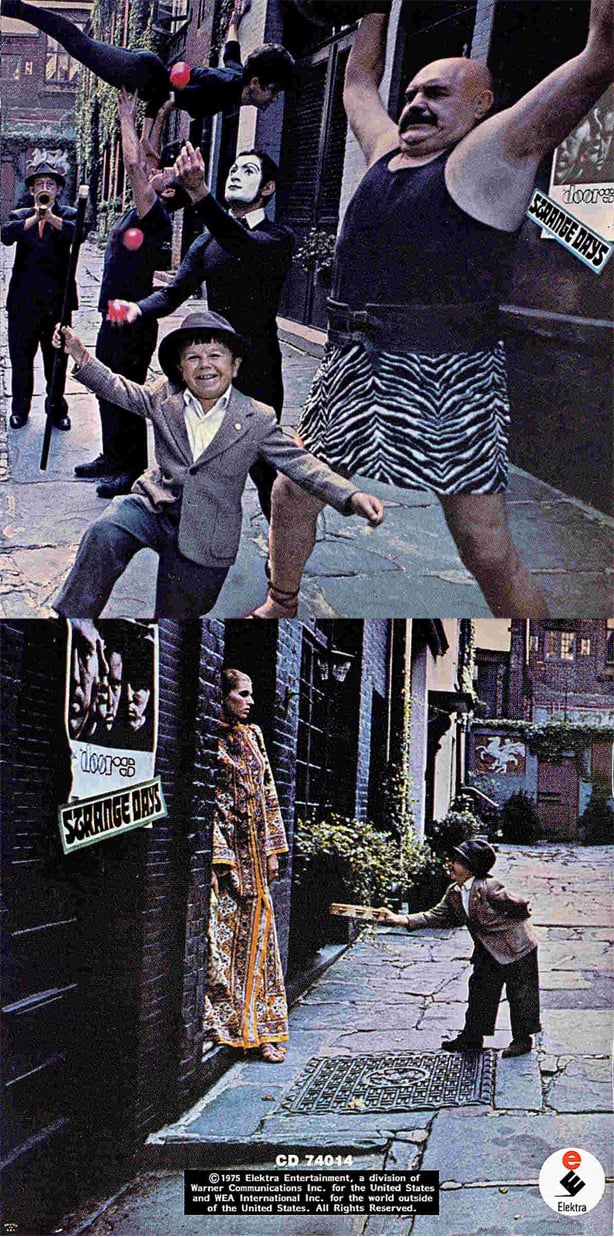 1. IT'S GOT AN UNUSUAL PLACE IN MUSICAL HISTORY
Diehard fans of the Doors will likely recognize Sniffen as the site featured on the cover of their 1967 album Strange Days (pictured). As legend has it, Jim Morrison refused to have his picture taken for the cover, and Esquire reports that photographer Joel Brodsky instead rounded up a ragtag group of NYC street performers, and escorted them to Sniffen in a limo for the now-iconic shoot. Unclear how, exactly, they managed to get past the gates, but it doesn't seem to be as easy for Doors fans now—these days, the area is noticeably devoid of any Doors-related shrines, and interested passersby have to content themselves with peering through the iconic barricades rather than recreating the decades-old photo shoot.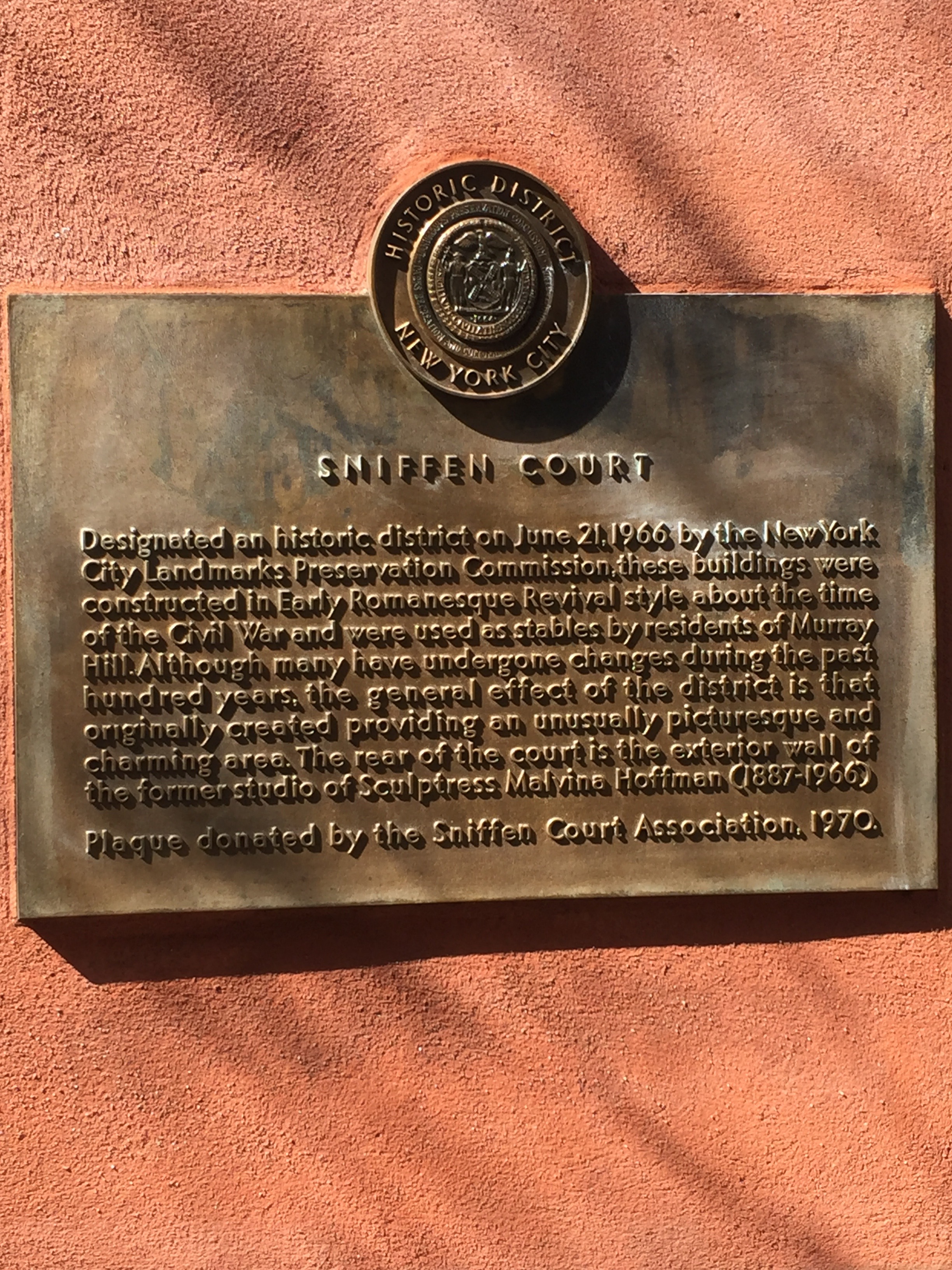 2. NO ONE'S EXACTLY SURE HOW IT GOT THAT NAME
The official story (and the one laid out by the LPC) is that Sniffen is so named after John Sniffen, a mid-19th-century builder who was purportedly hired by developers to design the small collection of carriage houses. However, the New York Times looked into the issue back in 1991, and found "no evidence to connect Sniffen Court with its putative builder, John Sniffen, or anyone else by that name." Oops.
How did this happen? According to the Times, the Sniffen legend started with an article in the New York Sun that ran in the 1930s, and named John Sniffen as the street's designer. Whether or not that's the exact truth of the matter remains something of a mystery, though every reference in guidebooks, news articles, Wikipedia, and the like since the Sun's article has run this version of the story.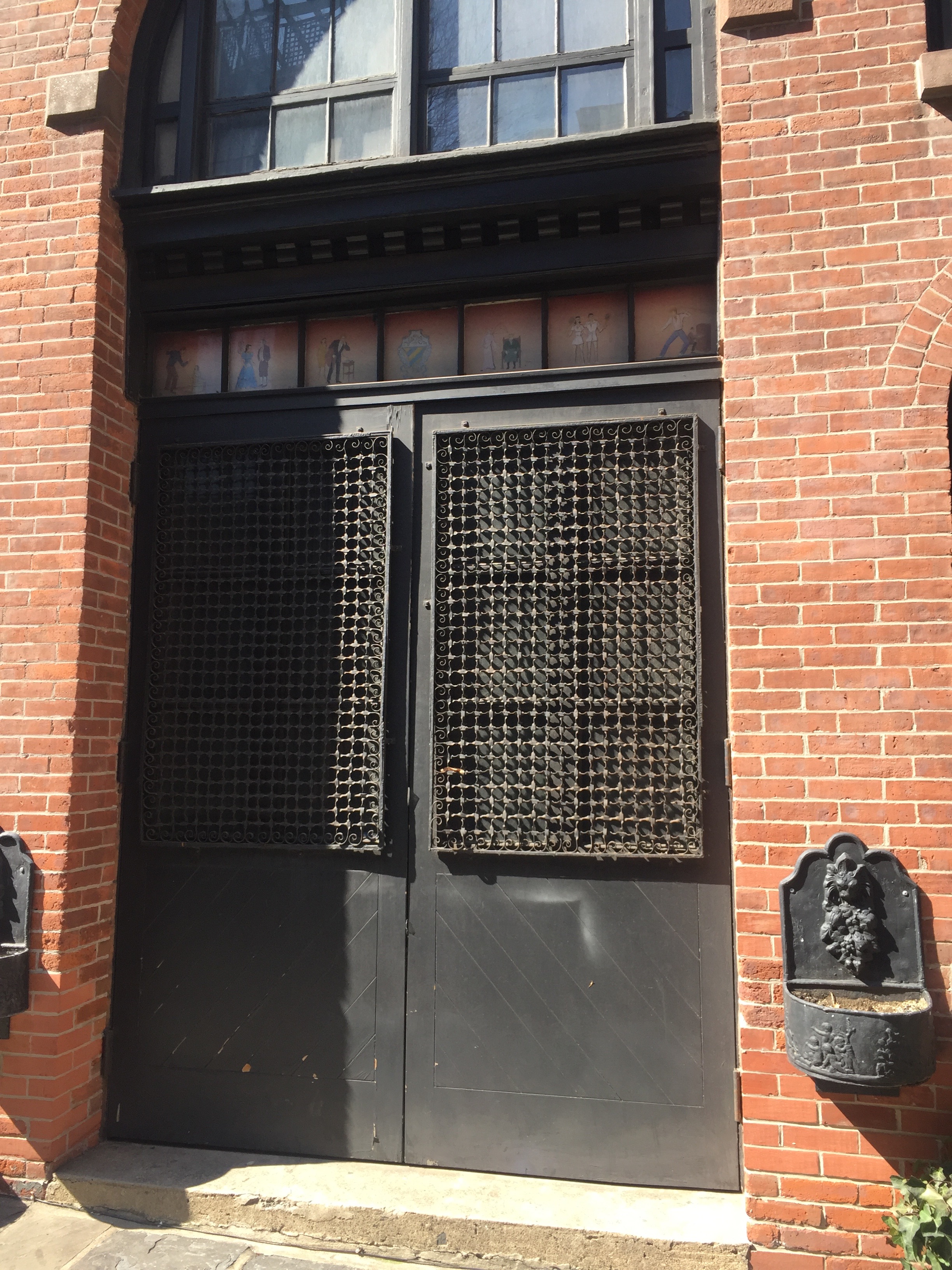 3. THE STREET IS HOME TO A SECRET COMEDY CLUB
Even in the midst of the current comedy boom, you can't get much more exclusive than the Amateur Comedy Club, which has been located on Sniffen Court since 1884, and is marked by small painting of theatrical scenes located just above the doorway (pictured above).  The club is home to the Sniffen Court Players, the second longest-running amateur theater group in the entire country, as Scouting New York points out, though good luck getting into one of their shows. The club's website notes that "The Club's plays, Special Projects and seasonal social events are open to members and their guests," and even if you could score an invite, they don't seem to take place particularly often.
"The only have a few events a year," says Corcoran Broker Lydia Sussek, who's currently marketing a house at 2 Sniffen Court (pictured below, and currently asking $6.45 million) that formerly belonged to songwriter and composer Cole Porter. Sussek also tells us that the Comedy Club had a second use as a speakeasy during the Prohibition years, likely a popular destination with Porter and his set. However, lest you get the idea that the theater is just a watering hole these days, if Yelp is any indication, it would seem they've been putting on productions as recently as last month.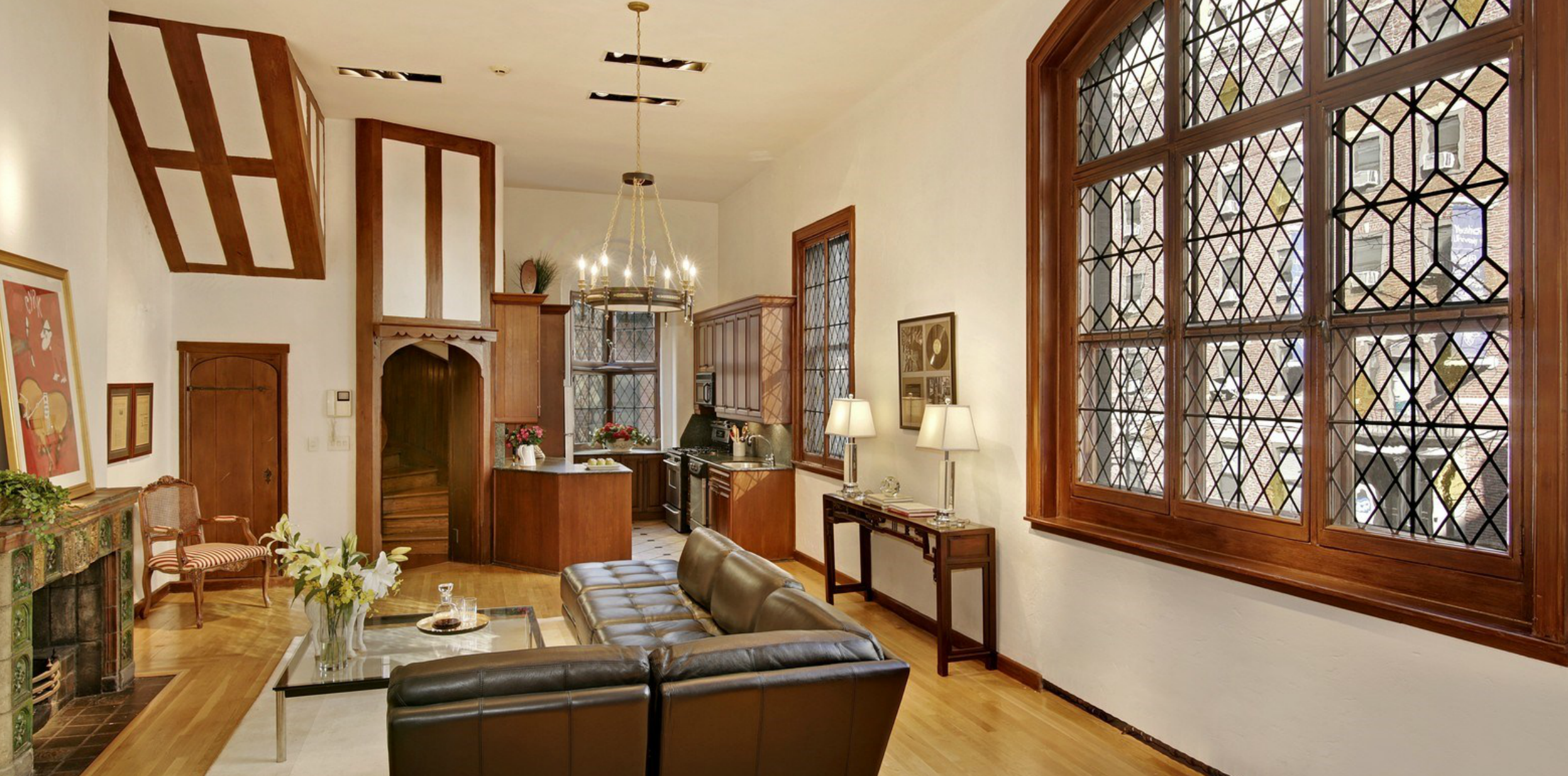 4. SNIFFEN HAS BEEN A POPULAR HIDEAWAY FOR CELEBRITIES
While the street has always been on the upscale side, Cole Porter was perhaps the first truly bold faced name to take to Sniffen Court. And his residence wasn't without a degree of scandal: as the New York Post has reported, Porter maintained a residence at 2 Sniffen Court as well as the townhouse next door at 4 Sniffen Court in order to discreetly put up his boyfriend at the time, all while he was in residence at the Waldorf-Astoria. (If only we could have this kind of real estate portfolio.)
Since then, the street has played host to model Claudia Schiffer (who rented), Lenny Kravitz and, more recently, British talk show host Graham Norton; New York Magazine reported that he purchased a home on the street for $3 million back in 2003.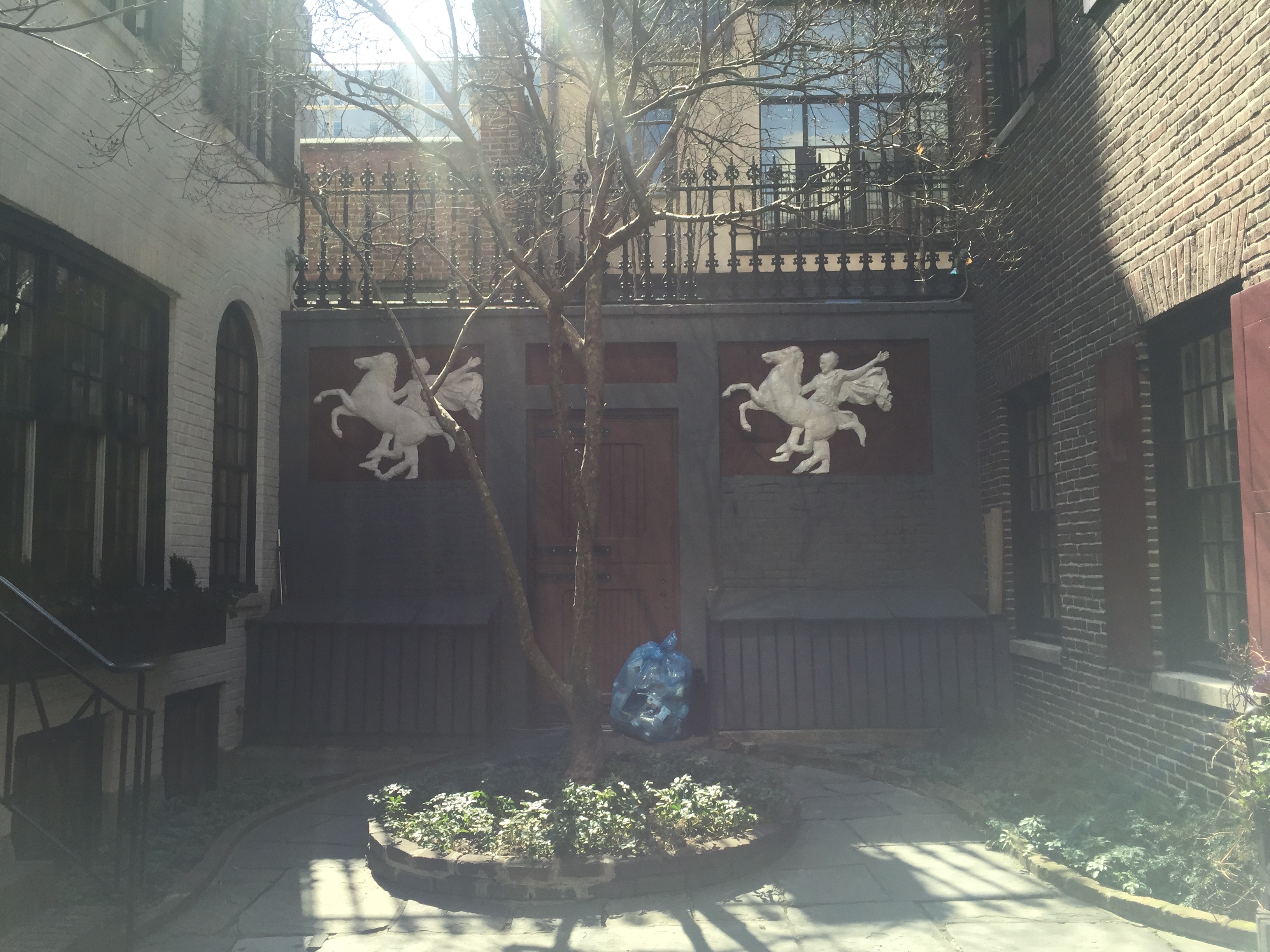 5. IT STILL BEARS THE MARK OF AN ARTISTIC FORMER RESIDENT 
To add to its old-school, aristocratic air (and to nod to its horse-and-buggy  past), Sniffen Court is flanked by horses on both end. There are the horses that top the main gate, and at the back, two plaques with majestic Greek horsemen set against a red background. 
These are the work of Malvina Hoffman, Berman tells us, a noted sculptor (and Rodin protege) who lived and maintained a studio on the street for more than 40 years. Incidentally, Sniffen Court also played host to another noted sculptor, Harriet Whitney Frishmuth. 
Brick Underground articles occasionally include the expertise of, or information about, advertising partners when relevant to the story. We will never promote an advertiser's product without making the relationship clear to our readers.