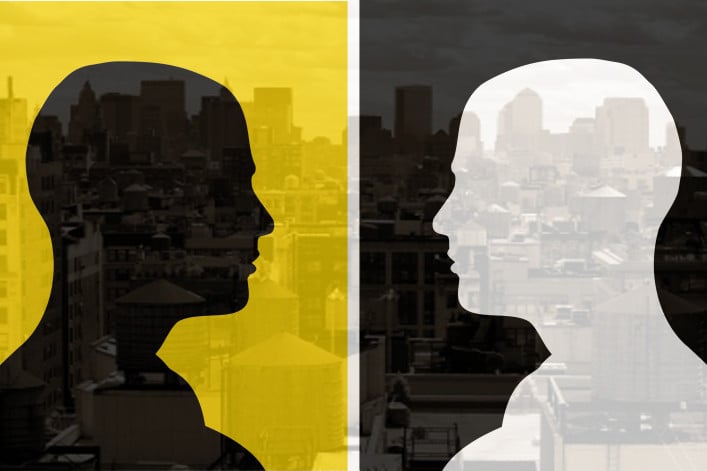 When I moved into my studio at East 69th and Second Avenue in 2003 from Alabama, I was so thrilled to be living in Manhattan that I didn't care much about anything else.
I liked the buses that were available just one block from my apartment. I had the uptown, downtown and cross-town buses. Since then, the new M15 Select Second Avenue bus has been added and I can get to Costco at 116h Street in ten minutes. That's a huge advantage since I love Costco.
Another positive change: When I first moved to the neighborhood, I could never get a cab, especially in the morning. Now with rising fares--and a struggling economy--they are in abundance.
My starting market-rate rent was $1,450 and now my rent is $1,825. Although I wish it were less (like every New Yorker), I'm happy that it's under $2,000 per month.
When I first got to New York in 2003, I went out a lot, but I'm on a health kick now, so I try to cook a little more and eat in. I'd love more counter space. It would make meal prep easier.

This location has always been surrounded by conveniences, and luckily that hasn't changed at all. 
And being in a neighborhood with so many hospitals means there are tons of take-out places geared toward people eating quickly and on a budget.  I have about 20 on my block alone if I don't feel like cooking.

My view was once a charming garden, but now it's a brick wall, thanks to an addition that doubled the length of the townhouse next door. They also added additional floors, and are in the process of replacing the facade with solid glass. Goodbye character. Hello sleek. Now, I only get light for 2-3 hours a day, so my apartment is darker than when I moved in.
Second Avenue, meanwhile, used to be a haven of buzzing bars and restaurants catering to the 30-something crowd.  Now it's the street of never-ending construction for the Second Avenue subway. Many of the small businesses that were the heart of the community have been forced to close. 
People try to avoid walking through all of the mess, which at times resembles a war zone. That's been disappointing, and it will be years before the project is completed. Like everyone else in the hood, I want it to be over and done with. The ever-changing deadline is now late 2016.

One of the best-kept secrets of the Upper East Side is East River Walk, a stretch of parks lining the water from East 63rd to East 81st Street.   When I first moved here, they were tougher to navigate, and were in constant need of repair. Thanks to the Bloomberg administration, these green spaces are slowly being restored to provide a haven for people who love being on the East River.

One of the biggest changes is the attitude people have about it. When I moved to the Upper East Side, it was an acceptable neighborhood to most New Yorkers. This was before it became un-cool to live Uptown. 

It was never a trendy neighborhood, but East of Third Avenue above East 59th Street seems to be one of the most affordable in Manhattan.

I could live other places in Manhattan and be happy, but the small-town feel is one of the reasons I still love my neighborhood. Even with the inconvenience of the subway construction, I'll expect to be an Upper East Sider for a while longer.
---
Then & Now explores how time illuminates the pros and cons of an apartment--and how what draws people to a place isn't necessarily what keeps them there.  Have a story to share? Let us know--we'd love to hear!
Related posts:
East Village to the Upper East Side: Signing the Trader Joe's blues
Then & Now: Despite massive amounts of noise, I still love my rent-stabilized UES apartment
Upper West Side to Yorkville: "If you want to live in Manhattan and you're not rich, you have to give something up" 
Brick Underground articles occasionally include the expertise of, or information about, advertising partners when relevant to the story. We will never promote an advertiser's product without making the relationship clear to our readers.