Once known as a predominately Jewish and Italian neighborhood (cue soundtrack from the Saturday Night Fever), Brooklyn's Bensonhurst has since become even more multi-ethnic, home to immigrants from Russia, China, and elsewhere.
In this week's Buy Curious, brokers Melissa Leifer of Keller Williams Tribeca and Steve Schaefer of Compass paint a picture of this increasingly diverse locale and its wide array of housing options.
The query
What's Bensonhurst like these days? What kind of housing is available? How's pricing?
The reality
Bensonhurst is "kind of a mixed bag," Leifer says. "You have some really sleepy residential blocks, as well as some bustling commercial hubs like 86th Street." 
The area offers easy accessibility to lots of subway and bus lines and has lots of shopping in the immediate vicinity. But most importantly, Leifer says, "you get a lot of bang for your buck as far as housing goes."
Where is it?
Bensonhurst is located in southwest Brooklyn. It's bordered by 14th Avenue is to the northwest, 61st Street and McDonald Avenue to the northeast, Avenue U to the southeast, and 86th Street to the southwest.
Who lives here?
As of the 2010 U.S. Census, Bensonhurst had more than 151,000 inhabitants.
It's a largely Italian-American neighborhood, and has been called the Little Italy of Brooklyn. The population now includes increasing numbers of immigrants from Russia, China, Mexico, and the Middle East as well. Ukrainians and Jewish people are also in the mix.
"More immigrants are moving to Bensonhurst because it's one of the most affordable neighborhoods [in Brooklyn] to purchase a house, and it still has a reasonable commute to Manhattan," Leifer says.
The mix is real, as is the Italian presence, but another standout demographic fact about the neighborhood is that it's home to the largest population of Chinese-born people of any neighborhood in New York, making it more of a Chinatown, in population terms, than any of the city's more famous heavily Chinese neighborhoods, including Flushing, Sunset Park, and Chinatown itself.
What types of housing are available?
According to Leifer, Bensonhurst offers "a little bit of everything," including co-ops, condos, single-family attached, semi-attached, and fully-detached houses, and multi-family homes, too.
"The housing market is very sought after in Bensonhurst," Schaefer adds. "There is a huge demand from Chinese and Hasidic buyers who want to be close to their communities."
What's pricing like?
The averages sales price in 2018 is $1,085,732, according to appraiser Jonathan Miller of Miller Samuel. That's up 52.8 percent from 2013, when the average price was $710,328.
A search of StreetEasy shows just 84 homes currently for sale in Bensonhurst, ranging from this $3,600,000 mixed use building at 2067 86th St. to this $284,999 one-bedroom co-op, #6J, at 2021 84th St.
Leifer says that in her experience, pricing in Bensonhurst "really runs the gamut," with one-bedroom co-ops starting under $300,000 and a one-bedroom condo running from $380,000 to $550,000. A single-family house will usually be $1.1 million-$1.4 million. Multi-families start at just under $1.5 million.  
What's the transportation situation?
Bensonhurst is served by the D, N, and F, which will get you to Midtown in about 45 minutes. There are also several bus lines, including the X28 express bus, which takes you to Lower Manhattan in about 40 minutes.
What is there to do?
There's tons of shopping along 18th Avenue and 86th Street. There are mom-and-pop shops as well as big-box stores such as Target and BJ's.
The five-acre Seth Low Playground, located at the corner of Bay Parkway. and Avenue P, has basketball and handball courts, and the 17.5-acre Bensonhurst Park on Cropsey Avenue between 21st Avenue and Bay Parkway, just outside Bensonhurst, has baseball fields and tennis and handball courts.
The Dyker Beach Golf Course on 86th Street and Seventh Avenue is close by, too. It costs $32 to play 18 holes.
What's the restaurant/nightlife situation?
"There aren't many places to go out at night and grab a drink," Schaefer says, but there are lots of places to eat.
Leifer's favorites include Em Vietnamese Restaurant, which advertises local ingredients, and Lioni's, which offers over 150 different kinds of Italian hero sandwiches.
Schaefer likes Europa Pizzeria & Restaurant, where you can dine on wood-fired pizzas and classic Italian dishes, La Palina, another old-school Italian place, and Tenzan, a sushi restaurant.
How about grocery stores?
There are several to choose from, including chain stores such as Met Foods (on 20th Avenue) and smaller specialty stores such as La Bella Marketplace, an Italian market with homemade sausages and imported cheeses on 13th Avenue, and J-Mart Asian Market, on New Utrecht Avenue.
Curiosity piqued? Check out these homes for sale in Bensonhurst: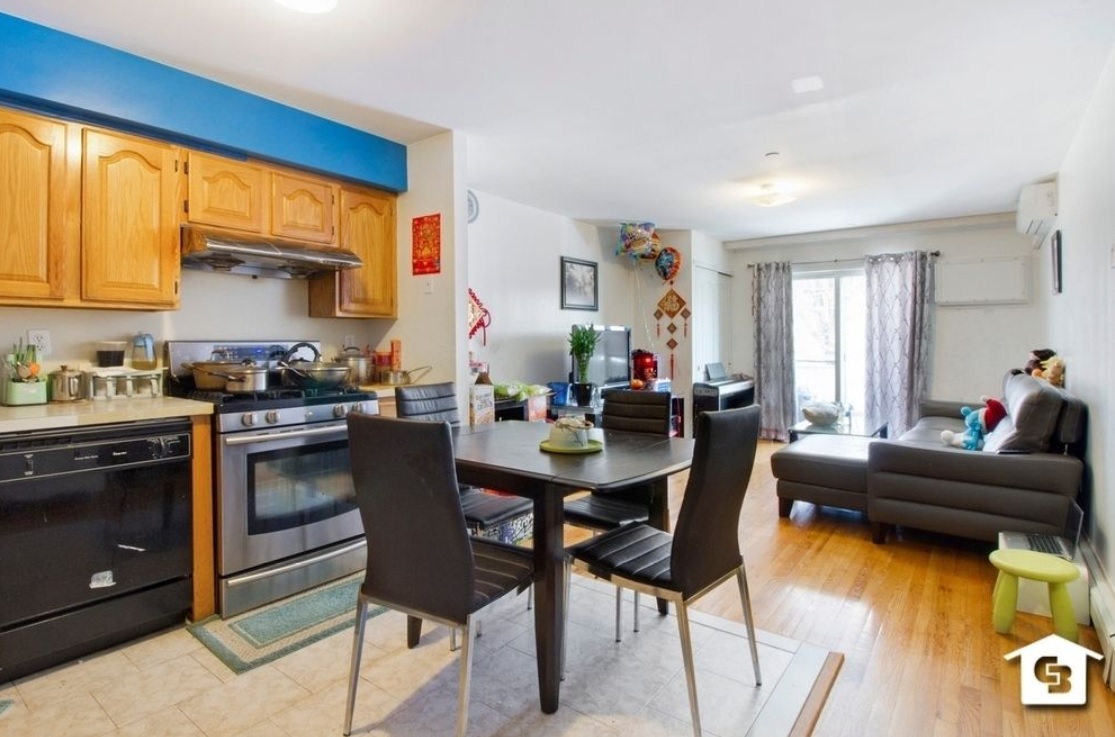 This two-bedroom, two-bath condo is on the second floor, and has a balcony and a parking space. It's in a pet-friendly building close to the D and N trains. The asking price is $658,000. Common charges are $200 a month.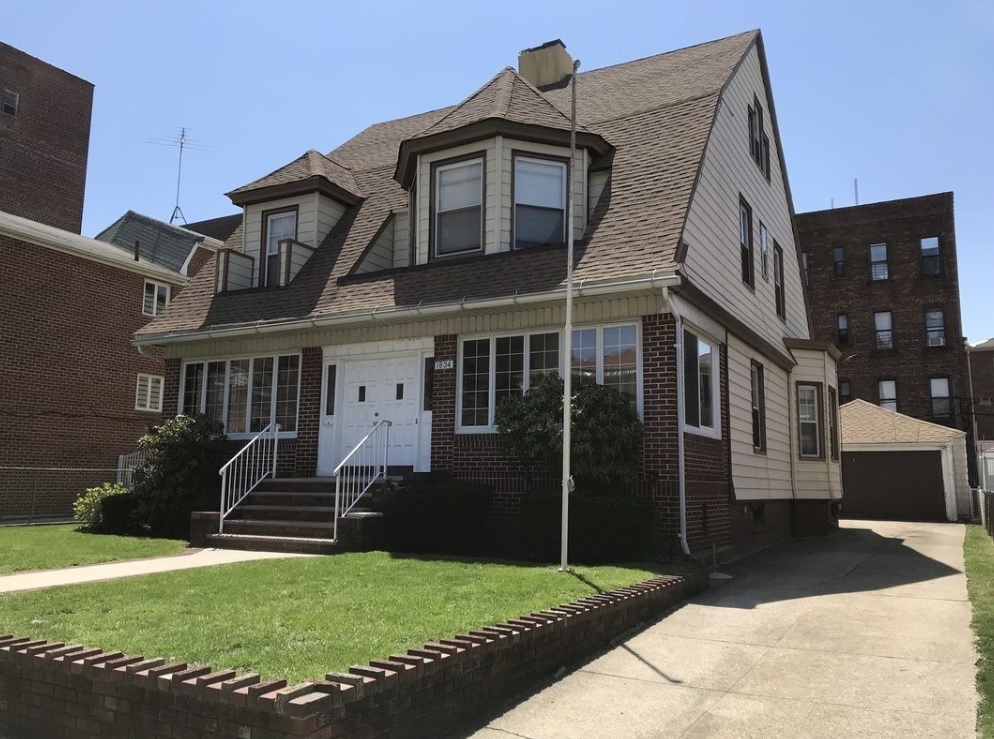 1834 82nd St.
This is a six-bedroom, two-bath house listed for $2.3 million. The first floor has a living room, a sitting room, a dining room, an eat-in kitchen, and a bathroom. The second floor holds four bedrooms and a full bathroom. The third floor has two more bedrooms. There's also a private driveway and a two-car garage, as well as a full basement and gas heat. Taxes are $808 a month.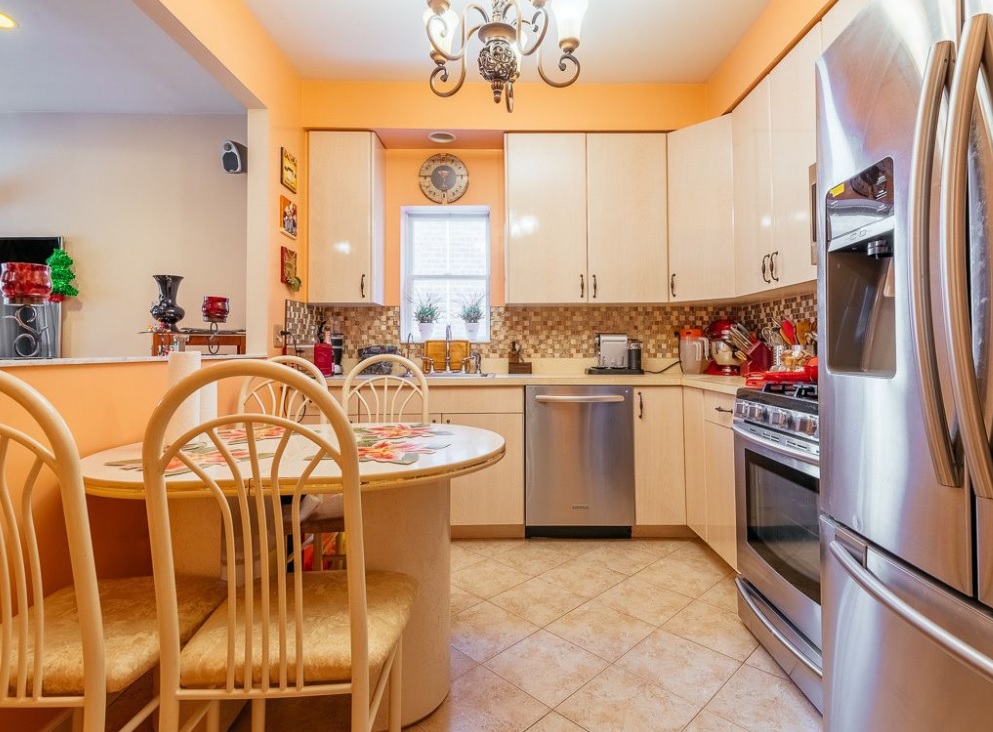 This 1,285-square-foot three-bedroom, two-bath condo (also shown at top) has parquet flooring, a large living room, stainless steel appliances, a walk-in closet, and a private balcony.  It's in a three-story condo building a few blocks from the 18th Avenue D stop. It's listed for $750,000. Common charges are $225 a month.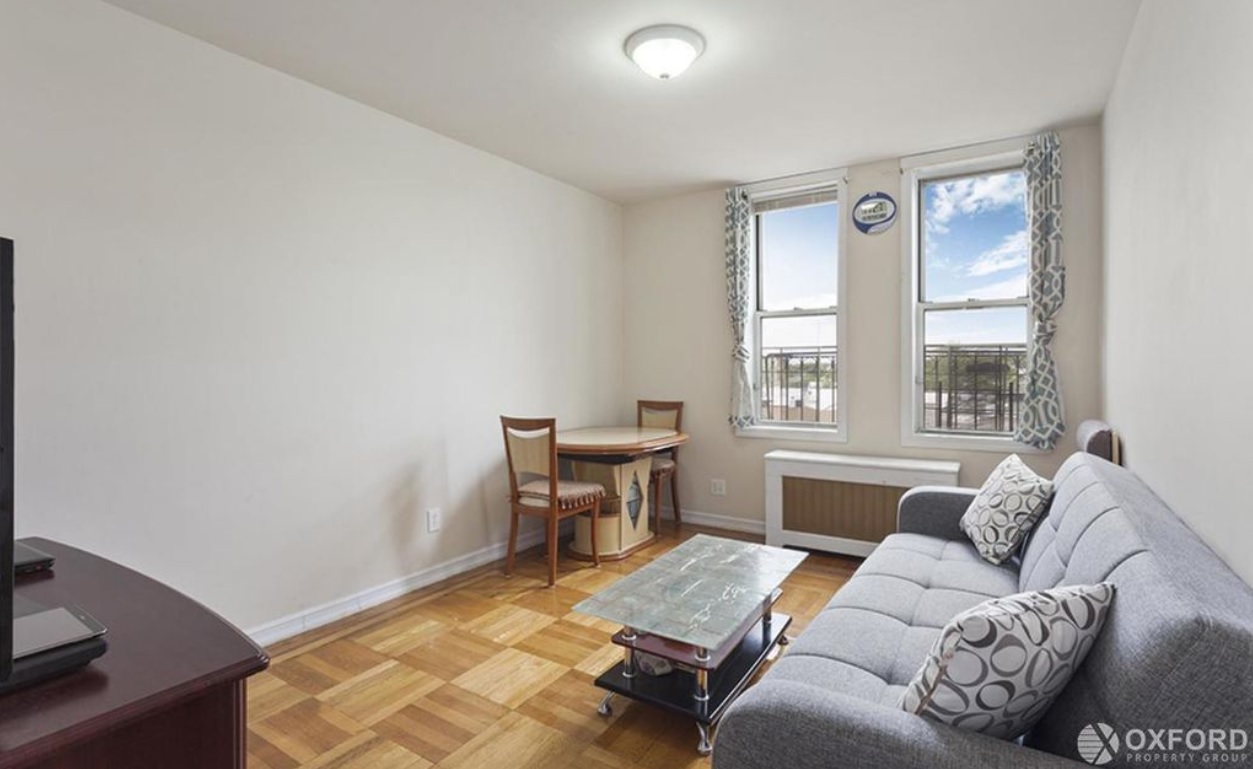 Listed for $350,000, this newly renovated 850-square-foot, two-bedroom co-op has hardwood flooring, stainless steel kitchen appliances, and lots of windows. It's a block from the 20th Avenue N station.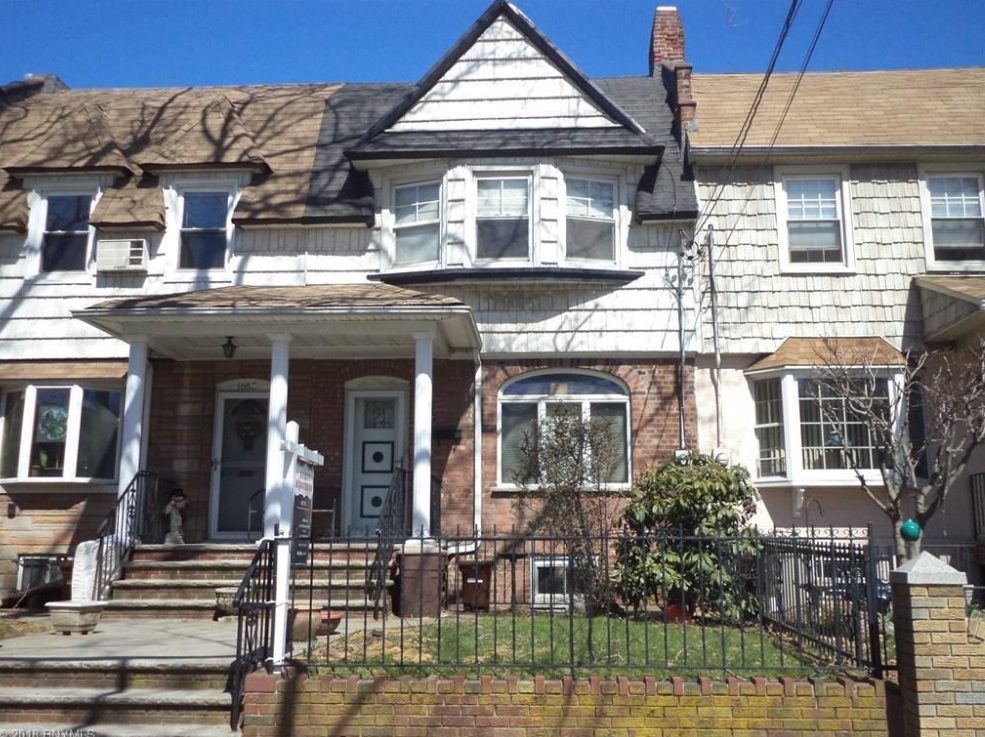 This three-bedroom, two-bath house is listed for $849,000. It has a semi-finished basement with a separate entrance, a deck off the dining room, and a large backyard. It's a block from the 71st Street D train station. Taxes are $407 a month.
Brick Underground articles occasionally include the expertise of, or information about, advertising partners when relevant to the story. We will never promote an advertiser's product without making the relationship clear to our readers.