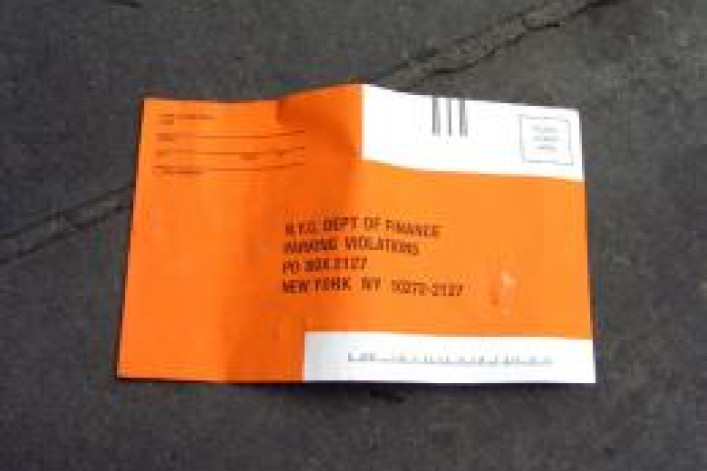 In real estate as in groceries, pretty much everything is more expensive in New York City.

So it's no surprise that renovation jobs in New York City tend to cost a lot more than their suburban counterparts; everything from labor to insurance is more expensive.

What is surprising is how idiosyncratic prices can be: Bids are commonly adjusted according to a contractor's assessment of everything from the parking situation on your block, to your property manager's reputation for meddling, to whether your next-door neighbor is a stay-at-home board president.

"There is a basic list of less easily defined costs that contractors usually include in their bids under 'General Conditions' or 'Profit and Overhead,'" says Manhattan architect David Katz. "These are simply costs associated with doing business in New York."

Here's the scoop according to Katz:
Premium for premium buildings - High end buildings have more stringent renovation policies. In buildings like this, there are strict work hours and stricter requirements for protecting common areas from dust infiltration and fumes.  When a contractor prices a job between Park and Fifth Avenues or on Central Park West, for example, he will assume more work on his part and his price will take this into consideration.
Freight elevator One of the first things a contractor asks me when he looks at a job is "Is there a freight elevator? Can I see it?" If a contractor has to drag all that beautiful custom millwork up 10 flights of stairs because it won't fit in the elevator, or if they need to figure out a way to bring the stuff up on top of the elevator cab, or worse, if the guy running the freight elevator is known to be a jerk - well, guess who pays for this?
Palm grease  Any building employee that has interaction with the general conractor while the work is going on will receive "incentive" to keep things running smoothly. These costs vary considerably, from a small tip of say $20 at the beginning of a job to something more substantial.  Once in awhile, an unsavory building worker will pressure contractors for  money on a regular basis to keep the job moving. (See freight elevator above).
Difficult management  If a building manager has a reputation for being difficult to work with - for delaying jobs unnecessarily, or requiring multiple reviews by the building's architect, this will add time to a job, and because time equals money, a contractor will charge for it up front when he can anticipate it.
Parking A contractor will charge more for a job where parking is going to be difficult. They often need to drop materials, and if double parking is required, or if there is no place to stand while unloading or visiting the site, they assume they will be racking up a lot of tickets. Guess who pays?
Difficult clients Sometimes, a contractor will anticipate that a client is going to be difficult to work with.  For example if price is the client's overriding concern, a contractor knows that it will be difficult to collect on any legitimate change orders. Or if there is a sense that the client thinks he knows more than the contractor because he's done a similar project in a suburb in New Jersey - this will add something.
Schedule If a client has a very tight schedule, there is a premium associated with trying to meet it. If a general contractor is going to be in a position where more trades (electricians, plumbers, etc) will need to be put on the job at the same time, there will be less efficiency and the cost will rise accordingly.
Two's a crowd  Despite multiple warnings to move out, occasionally a client will want to occupy the space being renovated. This means a lot more cleanup and much more time to set up and break down a job site everyday - not to mention having to physically move around stuff during construction and the possibility of damage the contractor might be blamed for.
Neighbors Some buildings have a reputation for nosey or difficult neighbors that spend a lot of time at home. If a contractor is pricing a job where the downstairs neighbor is a stay-at-home writer who happens to be the board president, the contractor knows that he will probably be getting a lot of calls or visits during the job, adding time and cost.
Insurance Sometimes this is stated specifically in a contractor's bid, but sometimes not. If a building requires hefty insurance coverage outside the normal amount, this cost will be borne by the shareholder.
Licenses and certifications  Most buildings require a contractor to have a Home Improvement License, but not all buildings check. There are some work types that require special certifications--for example, if lead paint is to be removed. The cost of obtaining these licenses is passed along.
Related posts:
The inside scoop on competitive bidding
Expediters: A profession built on a Kafa-esque nightmare
Brick Underground articles occasionally include the expertise of, or information about, advertising partners when relevant to the story. We will never promote an advertiser's product without making the relationship clear to our readers.