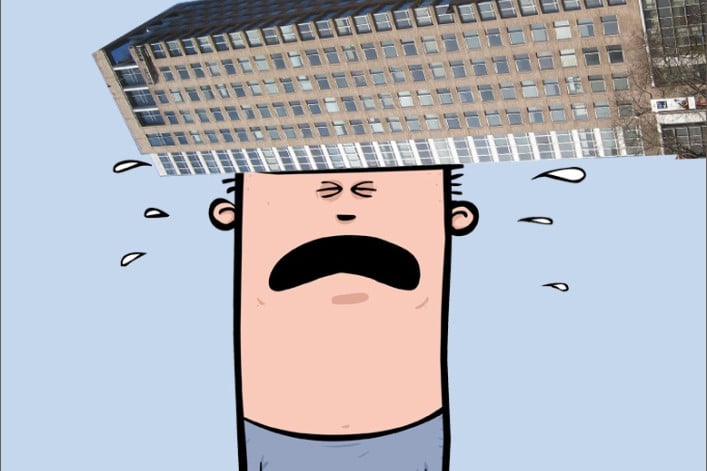 The Situation
Most wood floors can be refinished at least 5 times, and depending on wear or tear, can go 15 to 20 years between facelifts.
But when nail heads start to surface or the wood begins to flake, your floor has reached the end of its journey: It's time to start from scratch.
Here's the deal
1. Prefinished vs unfinished: My first choice for wood floors is unfinished, as many prefinished floors have the look of a glossy factory finish.
The material and installation of some prefinished floors can be much less expensive than installing and finishing "real" wood floors.  But stick to prefinished solid wood floors. Prefinished floors with just a thin veneer of wood at the top cannot be resanded, which means you'll be doing this all over again in 5-7 years.
2. Cost: The cost of replacement with unfinished wood can range from $12 to $30 per square foot, depending on the type of wood, its grade (quarter sawn or plain sawn), its length and width (longer and wider boards are generally more expensive), and on the pattern or special borders, etc.   Prefinished solid wood floors start at a lower price point.
3. Timing: Floor replacement and finishing can take anywhere from 10 days to 3 weeks, depending on the size of the job and the condition of the existing subfloor.
You will have to move all your furniture and belongings out of the work areas. And you will have to move out as well, unless you can wall off the area of work from where you are sleeping.
If floor replacement is part of a renovation project, typically the work will be done after new walls are up and before new baseboard is installed.
4. Type of wood: I typically recommend that clients consider the following types of wood: Quarter-sawn oak, quarter-sawn maple, or Brazilian cherry. 
(Quarter sawn is a higher grade of wood with a very tight grain. You often see this grade of wood, especially in oak, on museum floors.)
One of the key issues in selecting wood flooring is that the wood be hard. Stay away from soft woods like pine or American cherry.
5. Board size: Wider boards look more elegant and aren't much more expensive than a typical 2 ¼" wide board.  (Warning: Boards wider than 3 ½" invite cupping, where the short end of the board curves up.)
Always go with longer boards –  a minimum of 3' long rather than short boards that look like cheap leftovers from another project.
6. Special touches: Creating a pattern with wood flooring, such as a herringbone pattern with special borders, is also a great way to create a dramatic change.  
7. Soundproofing: When installing new wood floors, it's a great opportunity to install some sound proofing between the subfloor and the finished floor. 
There are a number of options for soundproofing materials -  sometimes a rubber-like material is used or one that is similar to felt. These options cut down on the transmission of sound. Be sure to discuss the pros and cons of the various options with your flooring contractor.
8. Finishes, stains, contractors and clean-up:  The same considerations apply here as when you are refinishing.
See also:
Brick Underground articles occasionally include the expertise of, or information about, advertising partners when relevant to the story. We will never promote an advertiser's product without making the relationship clear to our readers.