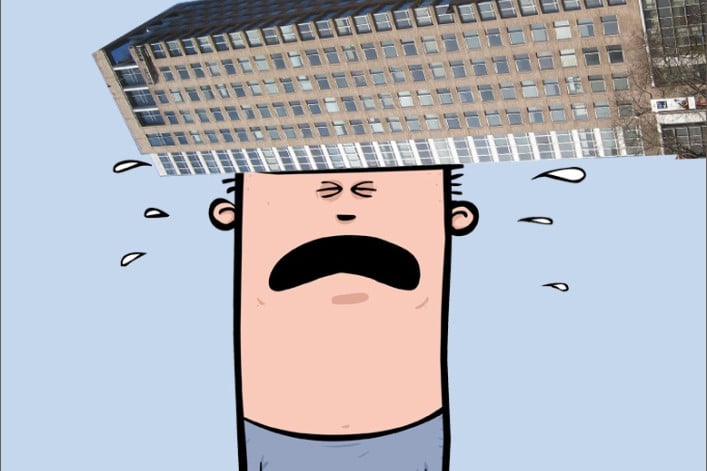 The Situation
If you have real (versus prefinished) hardwood floors in your house or apartment, you may not have to refinish them more than once every 15-20 years. But if they're looking worn, stained, uneven, or just very old and tired, you may want to do it sooner.
The good news is that a refinishing job can transform your apartment as completely as a fresh coat of paint, and for a third of the price of a new floor.
The bad news is that you will need to move out, unless you're just doing one small room or area. It may take anywhere from 4 to 10 days to complete the project.
Here's the Deal
Cost
In New York City, the cost of refinishing is $4 to $10 per square foot depending on the size of the project, the condition of the floor, and the type of stain and finish that you are going for.  
Typically, contractors charge more per square foot for a smaller project, because the set-up costs are the same as for a larger one. Techniques like pickling, bleaching, or antiquing will be more expensive than applying a ready made stain and finish.
The prep
You will have to move all your furniture out. It is best to hire a flooring contractor who can protect or close off areas of  your apartment before he begins, as well as vacuum and remove sawdust from the sanding.
Most apartment buildings require your contractor to submit an insurance certificate before proceeding.
Color
If the grain in your floor is ugly, or if the grain or type of wood is inconsistent from board to board or from area to area, a dark stain minimizes the imperfections.
If your floor is fairly consistent in appearance and good quality, clear or natural stain can be beautiful, light and modern.
Ask the floor refinisher to show you samples of different stains from light to dark, preferably on the existing floor after it has been sanded.
Consider what color stain will work best with your furnishings: More modern furniture works well with light or dark floors. More traditional pieces may look better on medium to dark floors.
Water vs oil finish
An oil-based polyurethane finish is extremely durable. However, the fumes are strong and persistent, which can be problematic for you and your neighbors.
The oil-based finish can take more than a day to dry between coats, depending on the weather. (It will take longer in humid weather). You will need to apply 3 coats.
Generally, it's better to go with a water-based polyurethane.  It dries in just a few hours and the fumes are minimal, and non-toxic. Although you can go with a high gloss or semi gloss finish, satin is more elegant and practical. Scratches will not show up as much as they will on a glossier surface.
Choosing a contractor
Not all wood floor refinishers are the same! A bad contractor can butcher your floors or apply an uneven finish that will need to be redone.
Get referrals from a friend who has recently refinished her floors. Speak to as many people as you can and visit the apartments where the work has been done. Ask about timing, reliability, and cleanliness. Speak with the contractor's references.
The chicken or the egg
There is no perfect sequence for floor refinishing and painting. I typically recommend that the painting be done first before floor refinishing. Then if there is any damage to the paint on the baseboards, the painter can come in and touch up afterwards.

Coming soon on the next NYC Renovation Chronicles:  
Brick Underground articles occasionally include the expertise of, or information about, advertising partners when relevant to the story. We will never promote an advertiser's product without making the relationship clear to our readers.