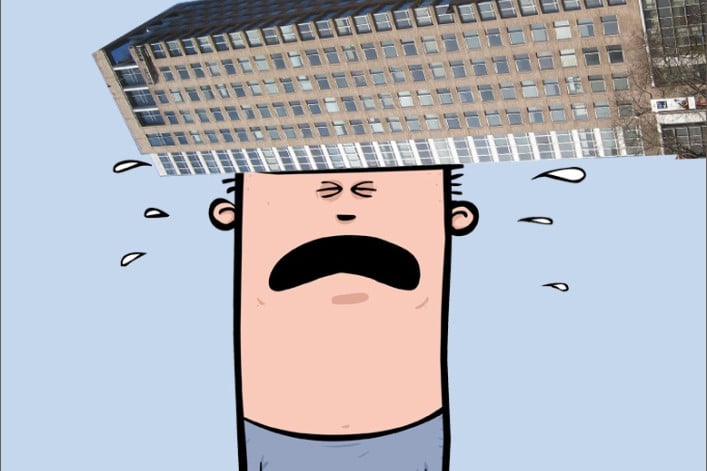 The Situation
In the current economic client, most New York City contractors are willing to negotiate on big and small jobs. But unless your contractor knows he is in a competitive situation, he has no incentive to give you a good price.
Whether you are just painting or renovating your entire apartment, it is worth the time and effort to send your project out for competitive bidding. Like it or not, it is the only way to get the "right" price.
Here's the Deal
After your architect or designer has planned/designed your renovation and created complete drawings and specifications, all documents should go out to at least 3-4 contractors for pricing.

Ask for itemized bids that allow you or your architect or designer to compare prices across different categories and/or trades.

Clients are often stunned by the range of prices. For instance, I recently received bids on a project where the prices ranged from $150,000 to $230,000. In this situation, the bidders were well qualified and fairly similar in terms of the quality of work.

Do not just look at the final total for comparison: One bidder's cabinet price may be $30,000 and another's $10,000 while their painting numbers are the same.
Some areas in which bids tend to fluctuate the most include:
Painting and/or skimcoating
Cabinetry/millwork
Stone and tile work
Overhead and profit
The categories in which there should be much less variation in price are ones with materials and products, such as tile, stone, and appliances. The numbers in each of these categories should be virtually the same, unless the contractor applies a large markup.

Analyze the differences in each area and use them as leverage to negotiate the prices down. Having these specific numbers will give you the confidence to talk about the numbers with each contractor.
You can suggest to each bidder where he is high compared to the other contractors, without necessarily mentioning the specific prices of the other bidders. Ask each bidder to get back to you with their best price for each of the categories. If possible, it is always best to do this in person with each bidder.

In the current economic environment, there seems to be room for negotiation with most contractors.
They may have priced the job expecting to negotiate, knowing that everyone is looking for a deal. Also, because many contractors really need the work,  they may be willing to do the job just to keep their operation going.  And if the drawings and specifications are clear, the contractor will not be able to cut quality from the job, even if he prices things lower.
See all NYC Renovation Chronicles here.
Related posts:
Brick Underground articles occasionally include the expertise of, or information about, advertising partners when relevant to the story. We will never promote an advertiser's product without making the relationship clear to our readers.