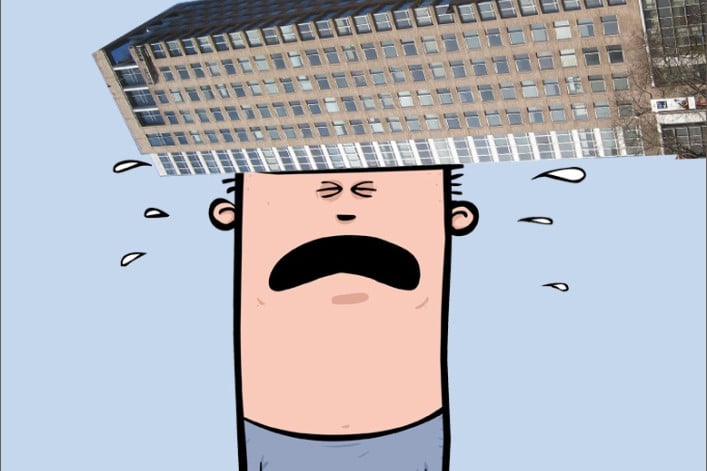 The Situation
What's the secret to hiring an honest contractor? Good references can help, particularly from design professionals who have done numerous projects with the contractor.
But the single best way to keep your contractor honest is by writing the tightest contract and/or letter of agreement you possibly can. 
Here's the deal
"Marble countertop" is not the same thing as "Carrera Marble top, 1 ¼" thick, honed and sealed: Contractor to provide sample for approval by client and/or bring client to marble yard to select slabs."

Whether your renovation is small (a kitchen or a bathroom) or you are completely gutting an apartment, hire an architect or designer to draw up the project and create full specifications (products, materials, etc.) down to the model number, quality of material, and dimensions.

Even if you decide not to hire a professional, be sure to create your own documents spelling out every last detail of the project.

Complete specs will not only make it easy to bid your job out to multiple contractors, but they will form the basis of the contract you eventually sign.

There should be virtually no wiggle room for the contractor to interpret the specs and to ask for "extras." Some typical scenarios:
The contractor points out that the door hardware that you are asking for is much more expensive than what he "assumed".
Once the apartment is painted and the owner is dissatisfied with some of the areas of paint, the contractor will try to convince the owner that her expectations are too high and that any additional work is an extra. Had she included skimcoating, there would be less wiggle room.
The tiles that were ordered are difficult to install and he would like to be paid more than he originally bid.
These conversations would never take place if your documents were complete.

However, there can be unforeseen conditions that warrant an extra charge, i.e. the contractor uncovers a gas line or water lines in a location that affects his renovation. Additionally, any changes you ask for would warrant an extra charge.

As your renovation proceeds, it is essential that your architect or designer make sure that the contractor follows the drawings and specs.  Your architect or designer should also review any extras/change orders, determine whether they are in fact outside of the contract and approve payment or not.

In addition to crystal-clear specs, your contract should note at the very least:
List of drawings, general conditions, the apartment building's  alteration agreement (for apartments).
Schedule of Payments and retainage percentage (amount held until the project is 100% complete) 
Next column: Competitive bidding
See all NYC Renovation Chronicles here.
Brick Underground articles occasionally include the expertise of, or information about, advertising partners when relevant to the story. We will never promote an advertiser's product without making the relationship clear to our readers.