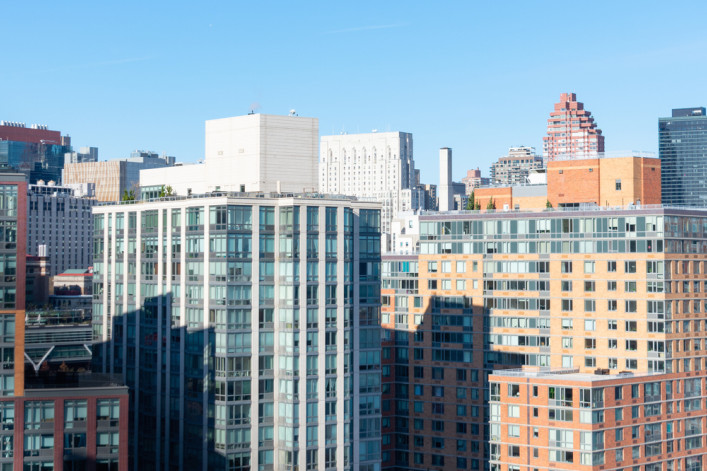 The unique structure of a co-op means the board gets to reject a potential buyer for any number of reasons without disclosing why. In some cases, a board, acting on behalf of shareholders, will insist on a particular sale price or they'll kill the deal. This is most common in a declining market when a board doesn't want the average share price of the co-op building to go lower. 
Jonathan Miller, president and CEO of the appraisal firm Miller Samuel, says buyers making reasonable offers based on market conditions are increasingly finding themselves rejected, and co-op shareholders are the ones who are suffering.
"There's an alarming increase in the number of boards that are killing deals that were properly vetted in the market," he says. 
Co-op boards have a responsibility to know the market
On the Brick Underground Podcast, Miller says he's not referring to estate sales where a shareholder just wants to get rid of an apartment, but instead about units that have been appropriately marketed with the value determined by the current market—and still the sale still doesn't meet a board's requirements. 
Miller says co-op boards think they are helping the co-op by "erasing a lower sale" price but "in many ways, the board is violating the fiduciary responsibility to the shareholders they represent, [by] reducing the building's exposure to the market." The damage comes later, says Miller, because the brokerage community is going to stop bringing clients to co-ops that don't approve reasonably priced sales. 
Co-ops are notorious for asking buyers to jump through strict financial and administrative hoops to become shareholders. (They also retain the competitive advantage of being cheaper per square foot than condos.) Arguably, the stringent vetting of co-op buyers has allowed these buildings to weather financial downturns. However, when buyers are rejected based on the sale price and the property sits on the market for months, it can stigmatize the co-op and put off both brokers and buyers.
"There are so many choices out there, why put a buyer through hell?" asks Mara Flash Blum, a broker with Sotheby's International Realty. 
Closing credits are one workaround
In the last 12 months, Brick Underground has reported on sellers trying to maintain the sales price of their apartments by offering closing credits—payments to the buyer by the seller at closing, often more than just the buyer's taxes or fees. Julie Gans, a salesperson with Compass, says co-op sellers are certainly participating in these kinds of deals.
"Sometimes, in estate condition apartments or apartments that have been listed for several months, sellers will give a construction credit at the closing table to offset the price. This will allow the higher price to be recorded, which [is preferable to] the co-op board and the bank," she says. 
Depending on how it is structured, the use of closing credits is not without risk. Misrepresenting the price of a sale in a closing document is fraud. Negotiating a closing credit should be done with an experienced broker and real estate attorney.
Recommendations for boards and shareholders
Miller recommends co-ops stick to what they are good at—focusing on the building's financial health rather than believing they can correct the market by sheer will. "They are not bigger than the market," he says. 
"Recognize what you are and do it better than your competitors—which is run your building efficiently, keep maintenance down and focus on finances, and make sure the board is in tune with the market," says Miller.
Flash Blum says an experienced broker would never present a buyer to a board that isn't qualified. "Boards have to realize they have to bend over backward before they say 'no' to a buyer," she says.
If you're a tenant shareholder wanting to sell, it would be smart to do some research, talk to a range of brokers, and arm yourself with an appraisal.
Brick Underground articles occasionally include the expertise of, or information about, advertising partners when relevant to the story. We will never promote an advertiser's product without making the relationship clear to our readers.