Although this rental is in a brand-new construction—it's in the Richardson Building, a boutique condo in Williamsburg—it still has a charming, old-school vibe. The property was expressly designed to communicate old-New-York style, with oversized windows that evoke a warehouse and exposed brick reclaimed from a carriage-and-buggy factory. The building's East Williamsburg location means easy access to the G train once the L shuts down, and it's just off Graham Avenue, a busy thoroughfare with a more laid-back vibe than Bedford Avenue. That said, the unit is listed by Corcoran for $3,450 per month, not exactly a bargain for a neighborhood that could be hard hit by transit issues in a few years.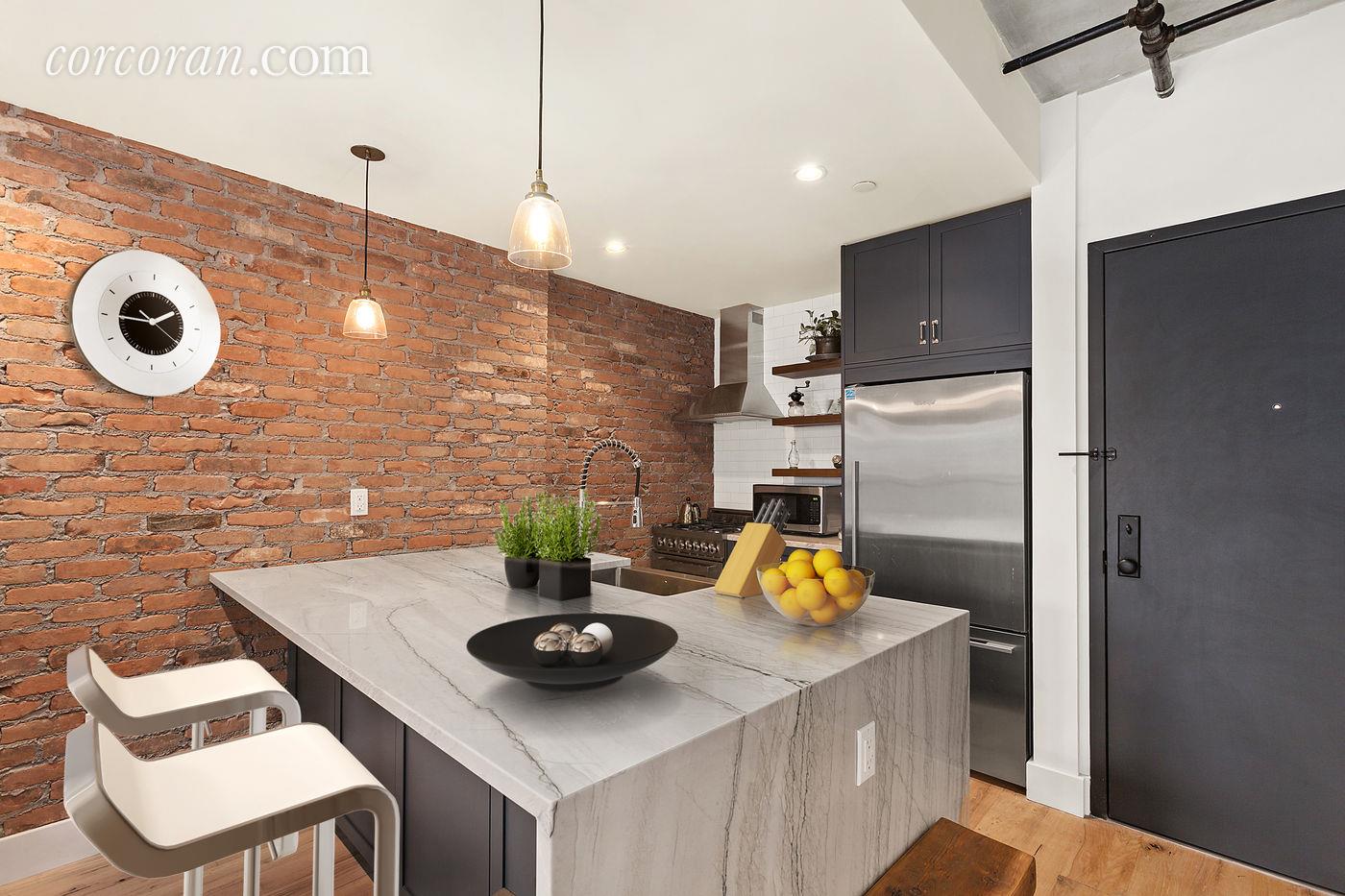 Exposed brick abounds in this rental, and the concrete columns and wood floors made with antique oak make for a vibe at once upscale and rustic. And while the cooking area in the open kitchen is on the small side, the huge island offers loads of prep and storage space, as well as a dining area.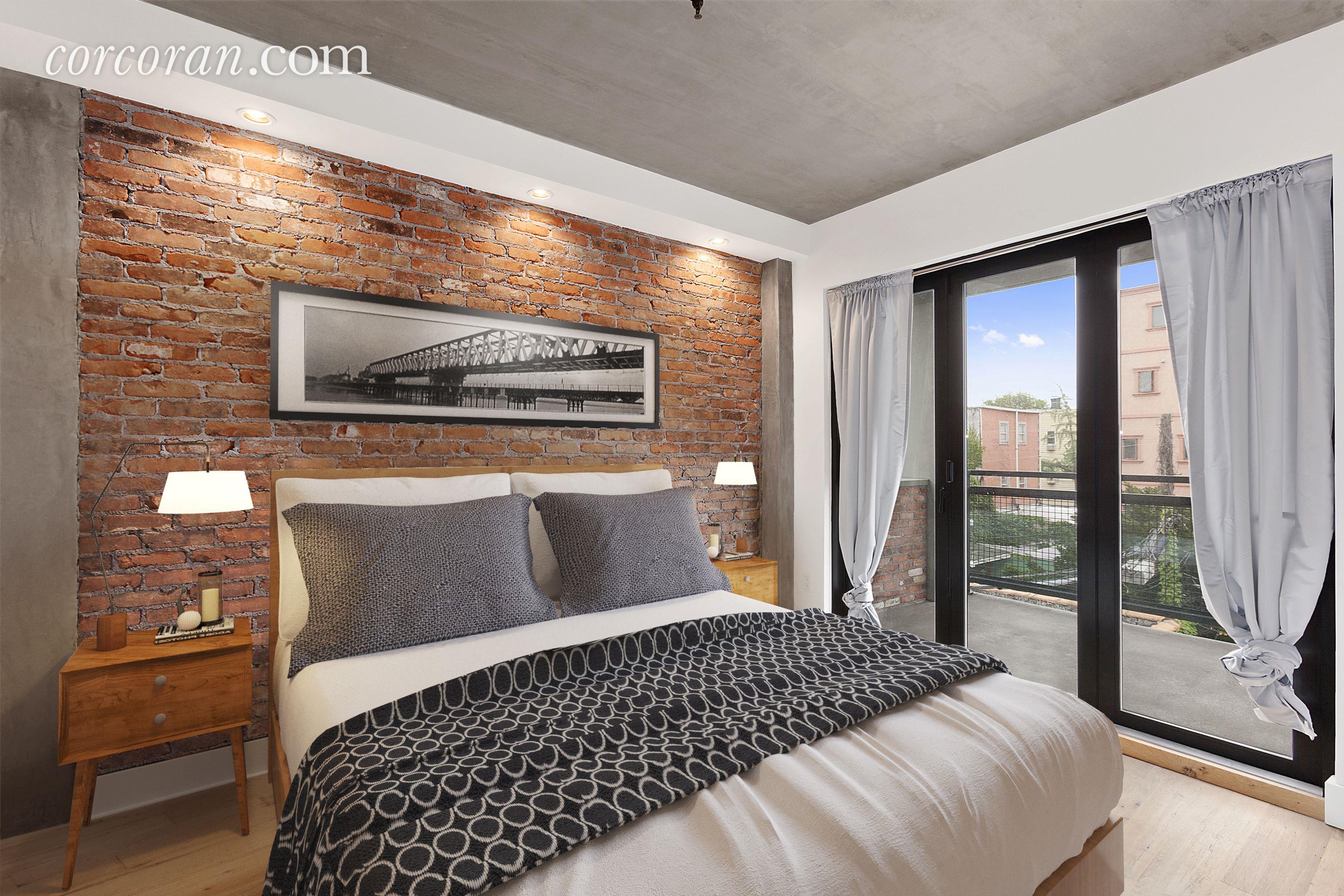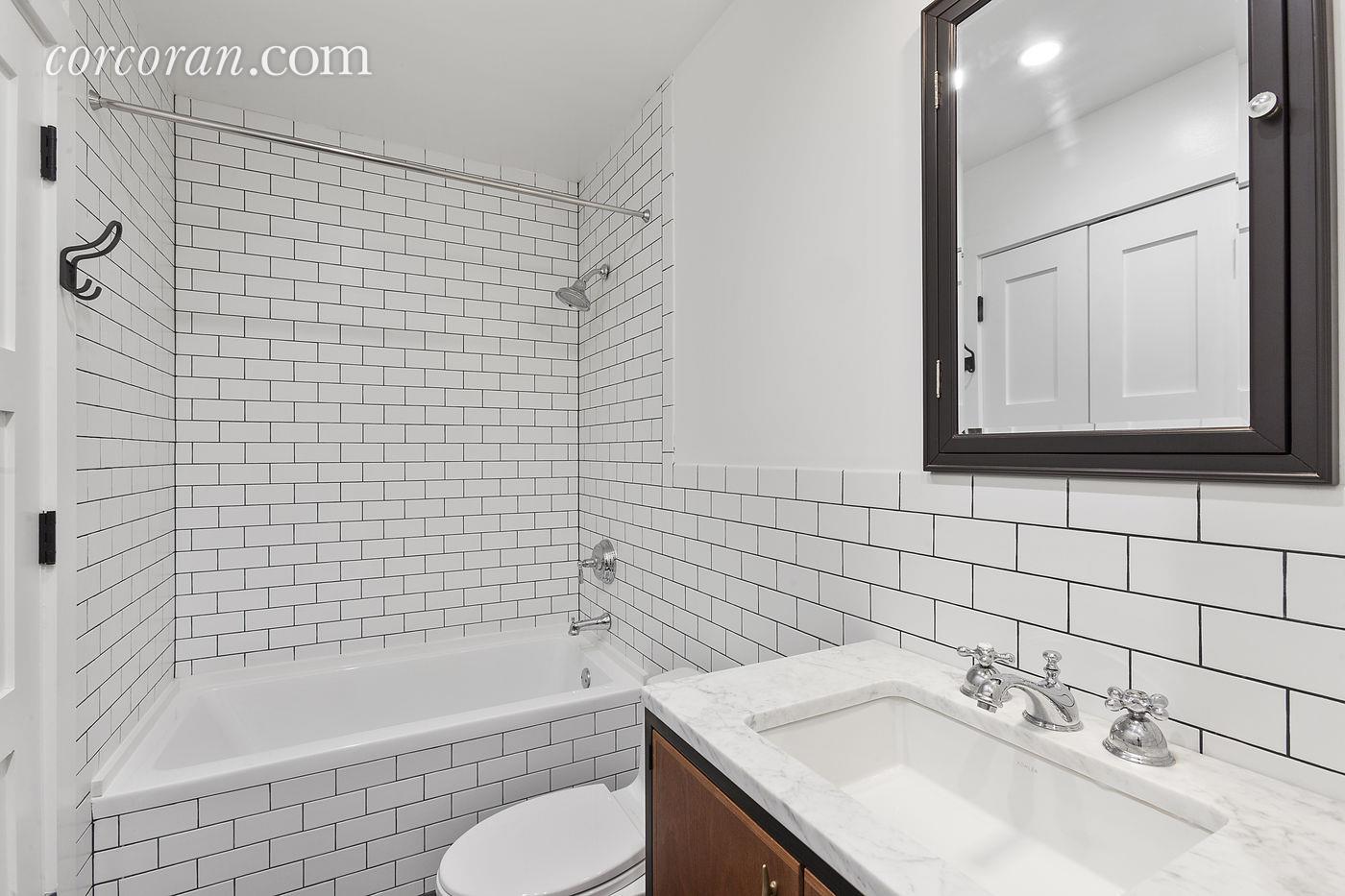 The exposed brick continues into the bedroom, which includes a large closet, plus glass doors that let in plentiful natural light and allow direct access to a private terrace. In the bathroom, subway tile adds to the apartment's classic NYC feel.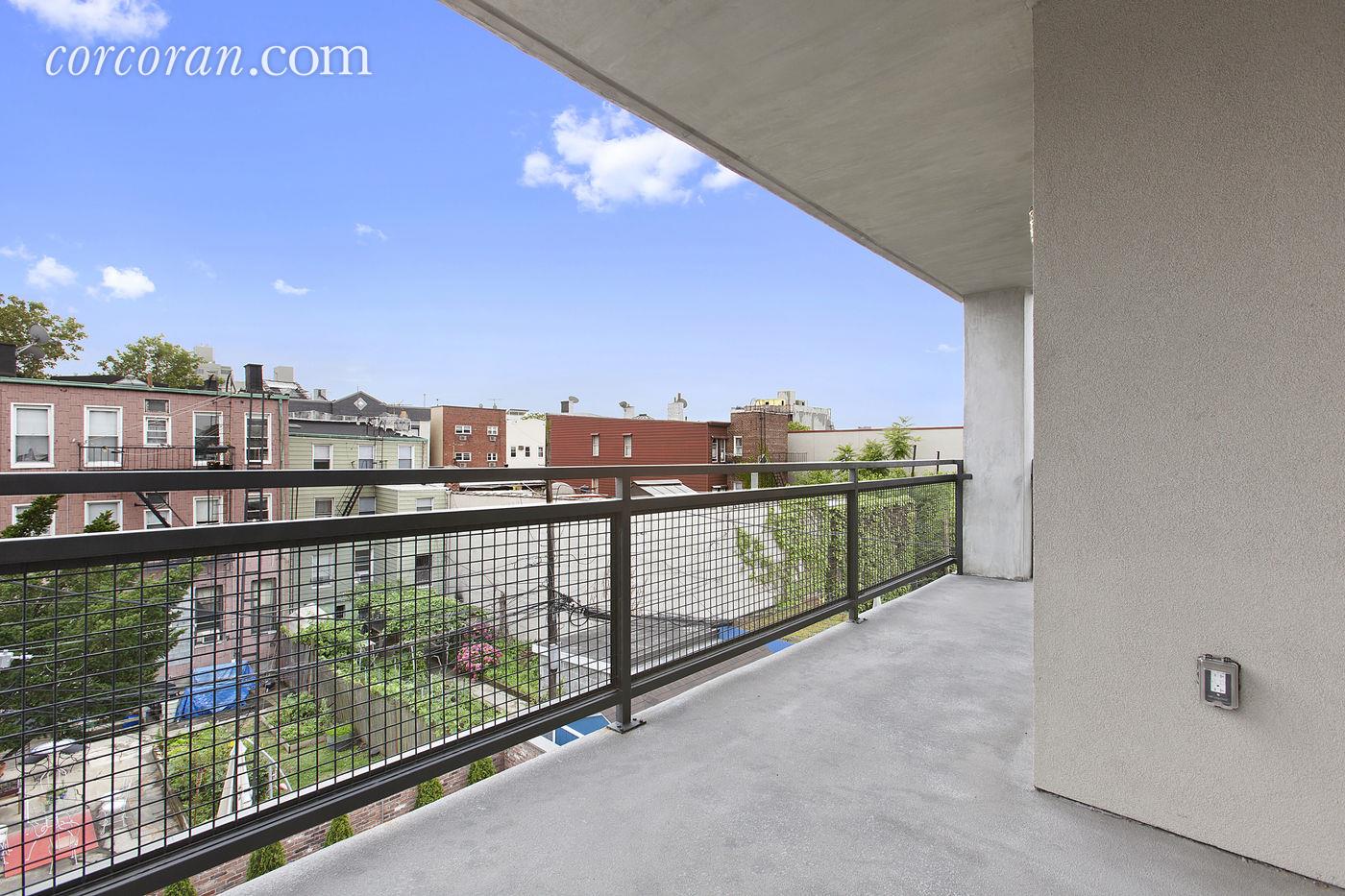 The terrace is untouched at the moment, but its size means there's potential to spruce it up with plants or even furniture. The floorplan reveals there's a washer and dryer in the unit, and pets are permitted.