This one-bedroom rental on the Upper West Side has good bones, as they say. There are impressive window moldings, nice parquet floors, and a decorative fireplace, but otherwise the place is a bit shabby. 
That said, a classic (or "authentic," as one of our experts called it) Upper West Side apartment at a relatively reasonable price is hard to come by.
As always when weighing New York City apartment listings, we turn to our Take It Or Leave It experts—myself, Constantine Valhouli, founder of real estate research and analytics firm NeighborhoodX, and freelance writer Lambeth Hochwald.
So, is this apartment worth renting? First, the basics:
Size: One bedroom, one bath 
Location: 47 W. 86th St., #4FF, Upper West Side
Price: $2,800 a month (no fee)
Days on the market: 8
Flexible layout: No
Subway: A, B, C at 81st Street; 1, 2 at 79th Street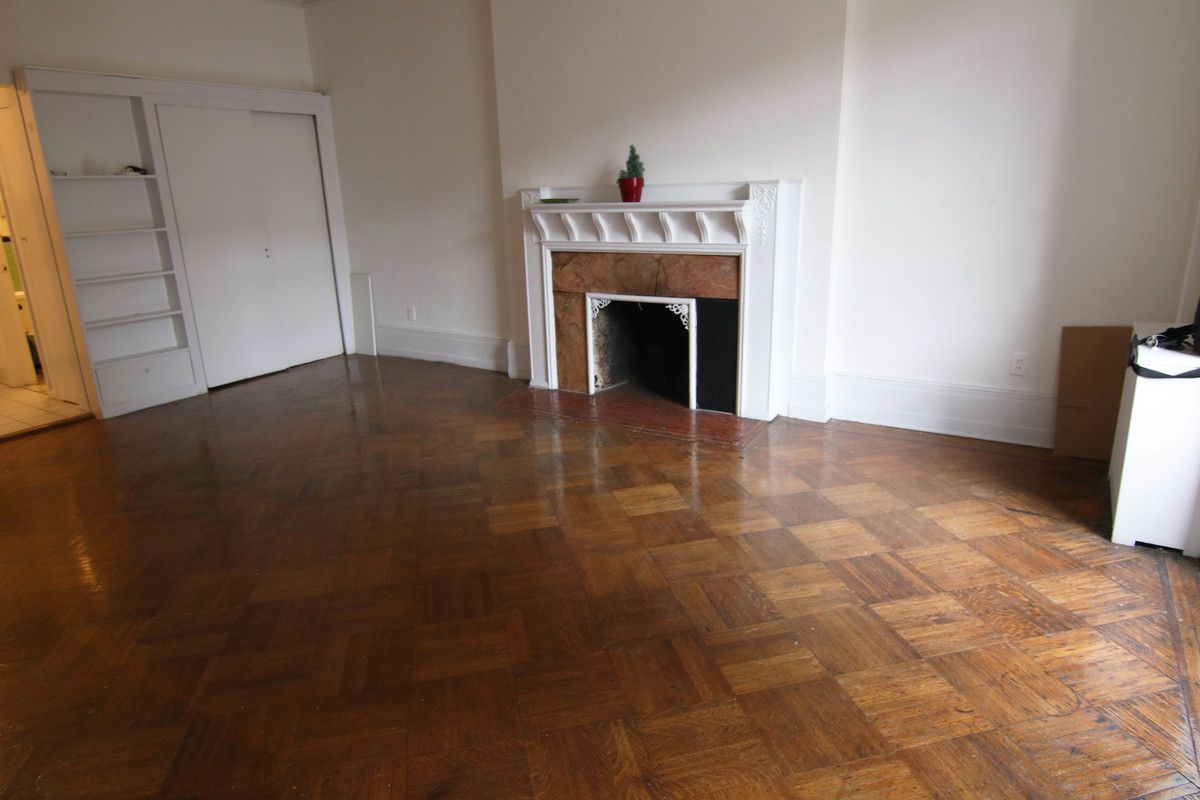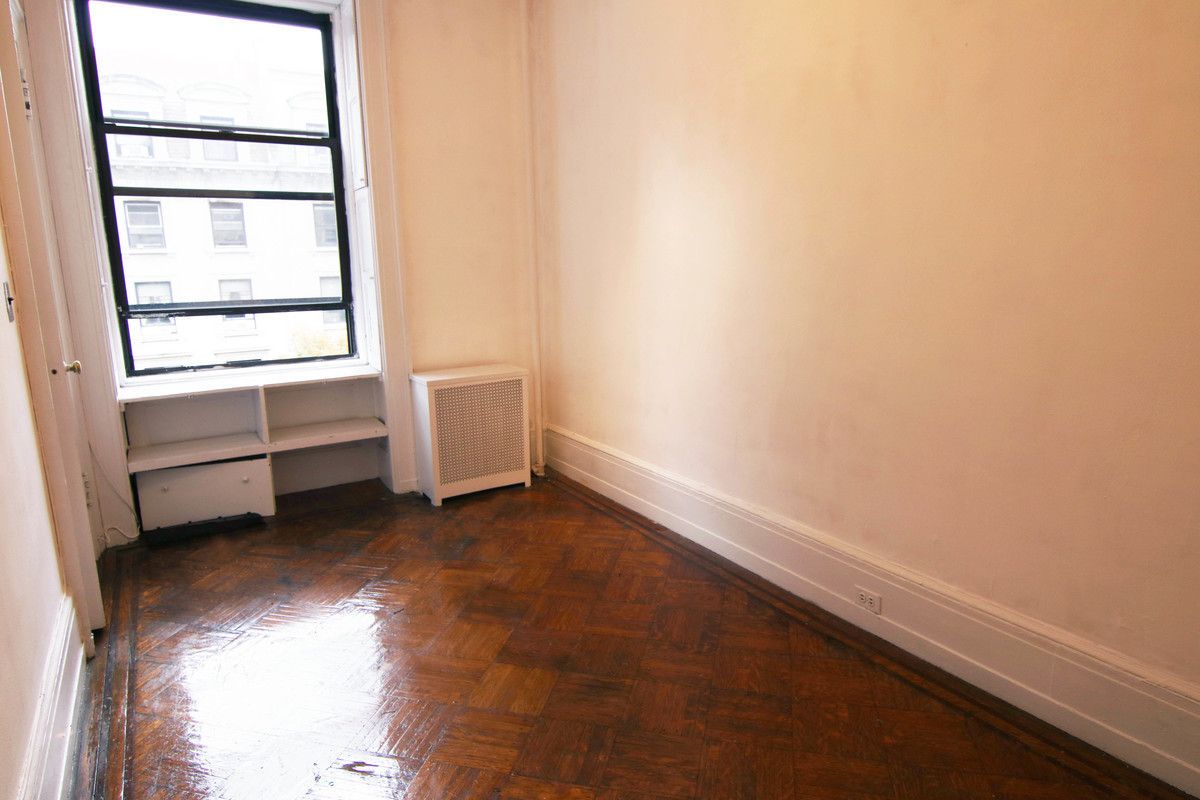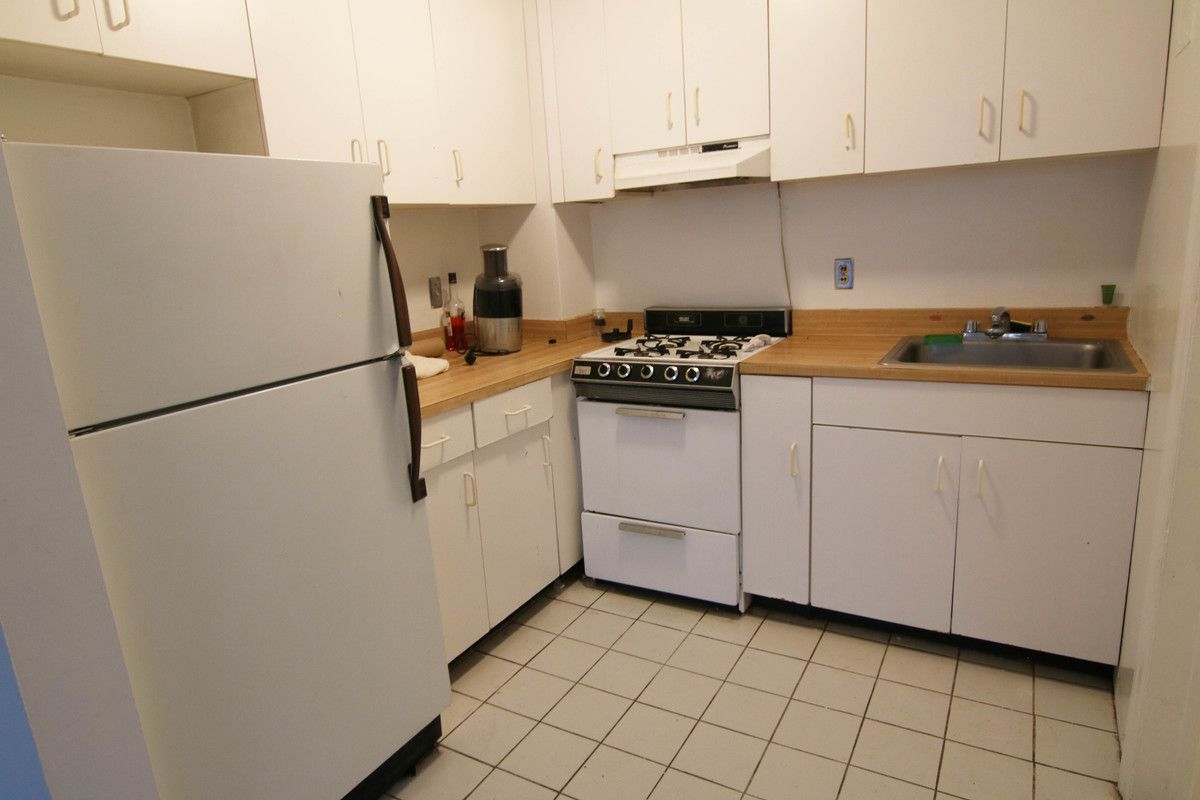 Pros and cons
"If you love vintage details—we're talking a mint-green tiled bathroom—and want to spend every morning jogging in Central Park, this Upper West Side one bedroom is for you. Unfortunately, you're paying top dollar for a walk-up that in no way can fit a king bed in the teensy narrow bedroom."—Lambeth
"This apartment feels cozy and has a romantic feeling to it. The floors have so much character. That said, look between the lines: the bathroom and kitchen are probably never 100 percent clean."—Georgia 
"Pros include: a southern exposure, proximity to Central Park, lectures at Columbia University, and you can re-create scenes from The Catcher in the Rye at the nearby Natural History Museum. The apartment looks like a bit of authentic New York City: the fireplace, the amber-colored parquet floors, and the original woodwork throughout. But there are cons. The listing says the apartment is large, but offers no square footage. Also, that kitchen. Oof."—Constantine
Who this apartment would be perfect for
"A single person who appreciates built-ins and original details like that gorgeous living room fireplace."—Lambeth
"An eccentric Manhattanite who misses the old New York."—Georgia
"Pretty much any single person. Teaching at Columbia? Check. Working in Midtown? Check."—Constantine
The verdict
LEAVE IT "Just think of the updated kitchen you could find for nearly $3,000 per month."—Lambeth
TAKE IT "Living on the Upper West Side in an apartment like this is kind of a New York dream, right?"—Georgia
TAKE IT "See you at the Natural History Museum, chilling with the dinos."—Constantine