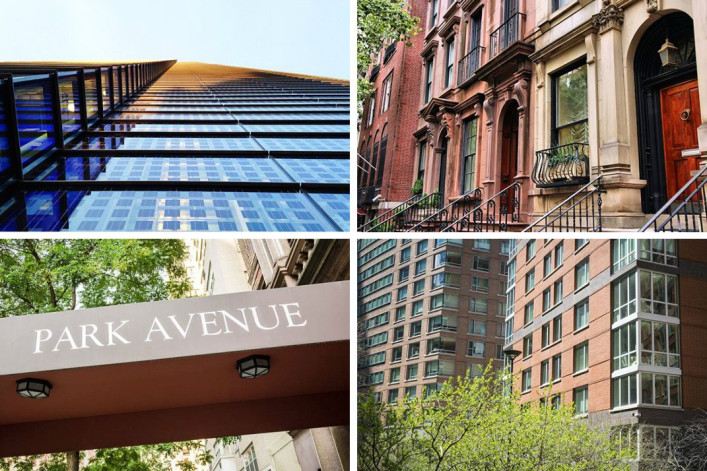 Bad landlords are in the news on a near-daily basis in New York, and for good reason. News editors seek out conflict to attract audiences—the old saying is that "if it bleeds, it leads"—and landlord-tenant relations have been contentious since feudal times. Indeed, Public Advocate Letitia James just released her annual Landlord Watchlist, highlighting owners with some of the worst repair records in the city. But less well represented in the public eye are landlords who quietly keep their tenants happy, or at least keep up their buildings well. That's where this list comes in.
To quantify who are the "best" landlords in Manhattan, we looked to public records showing building maintenance issues, which is as close to a dispassionate source as we could identify. Our partners at the website Rentlogic grade buildings based on the occurrence of serious maintenance issues over the past four years. To create this list, we asked them to take it a step further, crunching the numbers for landlords with buildings in Manhattan, then weighting their data to favor those with large portfolios, the idea being that it's harder to maintain 20 buildings than it is to maintain one. The resulting lists shows the largest landlords with the greatest proportion of Rentlogic A-grade buildings in their portfolios. 
Pro Tip:
To rent an apartment in New York City, most landlords require you to earn an annual salary of at least 40 to 45 times the monthly rent. If you don't—or if you're an international employed person, self-employed, non-employed with assets, retired, or an international student or US student—you'll need to find a guarantor for your lease who earns at least 80 times the monthly rent and lives in New York, New Jersey or Connecticut. Or you can turn to Insurent Lease Guaranty. Accepted at more than9,000 buildings across the city representing over 825,000 apartments, Insurent Lease Guaranty is a quick and easy way to get the apartment you want. Click here to learn more.
---
[This story was first published in November. We are presenting it again here as part of our end-of-year Best of Brick week.]
---
"The city and the press in general tend to focus their attention on the bad actors, but rarely does anyone look at who's doing things right," says Rentlogic founder and CEO Yale Fox. "Our work at Rentlogic demonstrates that there are a lot of landlords who are doing a great job, and so we wanted to focus on that. We wanted to highlight just a few of the landlords in New York City who are going above and beyond the call of duty to ensure their rental communities are great places to live."
We should note that the list—a mix of large portfolio, luxury companies, and smaller landlords with simpler walk-up and small elevator buildings, many on the Upper East and Upper West Sides—draws upon Department of Housing Preservation and Development registration information, which can be difficult to parse in terms of who actually owns what. Every multifamily building in the city has to be registered with the city and list a specific owner, but because it's common practice for building owners to obscure ownership through limited liability corporations, we are associating buildings with the actual person listed for a given building in the registrations, and tying those people back to the larger entity that they're publicly a part of. Still, it's not unusual for a company to also vary the people listed as owner from building to building, so the ownership data is admittedly imperfect.
As a result, some owners' portfolios are much larger than what is represented in our data. Most obviously, Stuyvesant Town-Peter Cooper Village is owned by Blackstone, one of the biggest landlords in the country. Because of the ownership structure, and the fact that adjustments to one entry on the list without further dramatic changes to others would be unfair, we're treating the StuyTown arm as a distinct entity for the purposes of the ranking. Similarly, some of the runners-up are big owners such as Related and Rockrose Development Group, which may have fared better with larger portfolios had our researchers been able to associate more buildings with them. 
And finally, we're strictly concerned with building maintenance over the past four years. Any other facts, positive or negative, are outside the confines of the ranking.
For further context—and for info to help you, the renter, distinguish among landlords and decide where to focus your search first—we consulted brokers who have worked with these landlords, as well as the landlords themselves. Here's what we found out.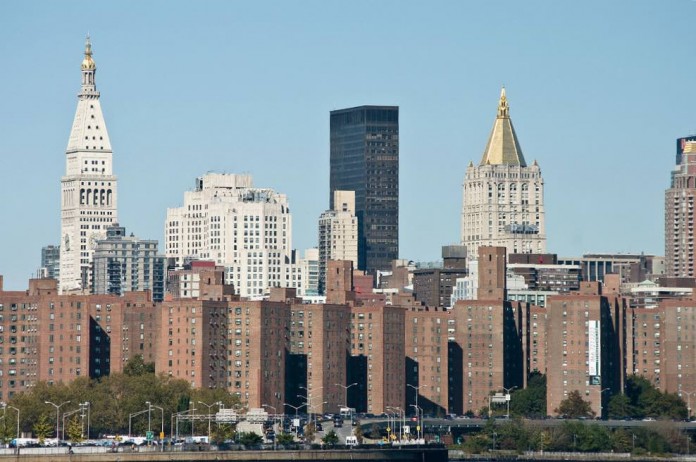 Number of buildings considered: 52 (all graded A by Rentlogic)
Neighborhood(s): East Side, between First Avenue and Avenue C, and 14th Street and 23rd Street
Pets allowed: Yes
Guarantors accepted: Personal and institutional
No-fee apartments available: Yes
For sample listings: Click here.
Originally built as veteran housing following World War II, Stuyvesant Town and Peter Cooper Village have been through a series of contentious sales in recent years, most recently to Blackstone, which owns around 82,000 homes nationwide. The complex has long been a bastion of middle-class housing, but since the turn of the 21st century has had close to half of its over 11,000 apartments turned from rent-stabilized to market rate. The late 2015 Blackstone sale came with a stipulation that a little less than half the apartments must be income-restricted for the next 20 years.
The new renters skew to the roommates and under-40 crowd, according to brokers we spoke to, drawn by the proximity to the East Village as well as affordability compared to more amenity-heavy options. That said, there is a gym, parking, storage, an office space, package service, and a farmer's market. The biggest attraction, though, is likely the 80 park-like acres on which the complex's  brick towers sit, a network of paths, lawns, and playgrounds that insulate the development from the city beyond.
Amy McDonald, a broker at The Agency (FYI, a Brick Underground partner), says the apartments are large, and while she says former owners used to allow flex walls, a spokesman says partitions are now banned. 
Location-wise, while being so close to the East Village is a draw for some, others find the commute inconvenient to other areas of the city. Cyclists tend not to mind as much, and commute times also depend in part on where you are in the huge complex. The L train at First Avenue is at the southwest corner of the complex and buses run along First Avenue and Avenue C. 
As a result, says McDonald, "buildings on First Avenue are not terribly inconvenient," while "Avenue C is a totally different ballgame."
The development has a 500 person-staff, including 60 security officers (and the legal and leasing departments). The property manager and a dozen other workers live there full-time, according to Rick Hayduk, brought in by Blackstone to manage the complex from his prior post running a Florida resort. Staffers communicate through an app, and share issues as banal as an un-picked-up dog mess, alerting each other in real time to issues for someone close by to address. 
Hayduk says that in response to focus groups Blackstone conducted after the sale, reducing resident complaint response times is a priority, along with taking seriously any and all comments. The company also now has a compliance department, focused on ensuring that smoke detectors are working and window guards for children are in place, as well as that tenants have at least 80 percent of their apartment carpeted as required by the owners, to cut down on noise complaints, which are common.
The Stuyvesant Town Tenants' Association did not respond to our requests for comment.
Disclosure: Rentlogic recently announced that StuyTown would pay to display its Rentlogic A rating in its leasing office.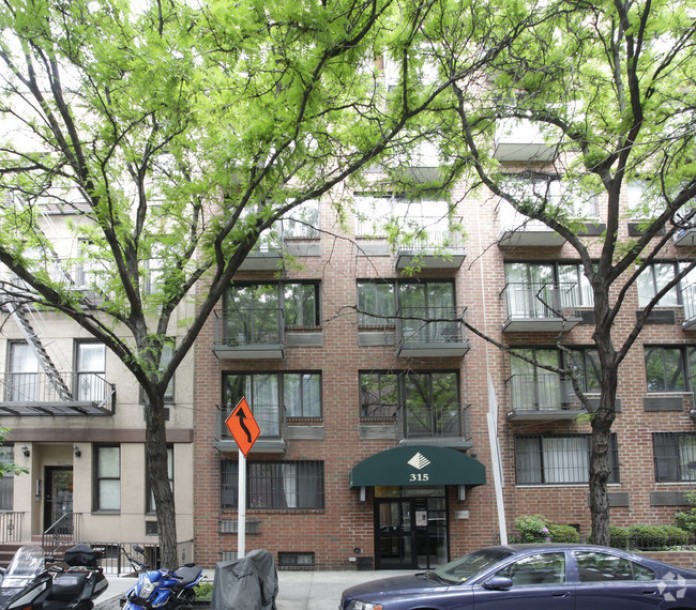 Number of buildings considered: 32 (28 As, 1 B, 2 Cs, 1 F)
Neighborhood(s): Upper East Side, Union Square, Midtown East, Kips Bay, East Village
Pets allowed: Yes
Guarantors accepted: Personal only
No-fee apartments available: Yes
Sample "A" buildings: 74 Irving Pl. in Gramercy Park, 105 Lexington Ave. in Kips Bay, 1743 First Ave. in Yorkville
Bettina is named for the wife of founder Salvatore Caiola, brother of Benny Caiola, the founder of B & L Management, whose wife was also named Bettina, according to Bettina Equities operations manager Michelle Hale.
"I love Bettina Equities," McDonald of The Agency says. "They have really great deals in walkup and small elevator buildings, mostly on the Upper East Side, but my favorite building of theirs is on Irving Place." 
Bettina's website advertises no-fee "luxury" rentals, but some of its listings don't even show the interiors of the available apartments. Listings that do include interior photos reveal the apartments to be fairly basic, somewhat dated renovations, in postwar buildings, many with balconies and built-in air conditioners. Beyond that, with the exception of the odd roof deck, the buildings are no-frills, which the prices reflect.
"Our Rental Office is open [seven] days a week from 9 a.m. to 7 p.m. and on the weekends from 10 a.m. to 6 p.m.," manager Michelle Hale tells us. "The staff is always available to help set up appointments with the superintendents of the building. Because we have operated at a very low vacancy rate, it was often difficult to get pictures of the units. It has always been our policy to only use pictures of vacant apartments and not use photos that show current tenants personal possessions, except when current tenants request we use their photos if they are breaking the lease."
The company is working on populating a photo library as units become available to shoot, Hale adds.
Many Yelp users aren't fans of Bettina's customer service, but The Agency's McDonald says to take these with a grain of salt: "Most people only write reviews when they're angry or frustrated, but my clients who live in their buildings tend to be quite happy. And because the [apartments are] so competitively priced, they'll probably stay there for a while."
Because of the super viewing policy, McDonald says, "Some [apartments] are easier to see than others, but without fail every time I show a Bettina, the clients take that unit. Application and lease signings are very easy as well." 
When it comes to the application process, Adam Frisch, principal of Sierra Residential, says, "They're probably about as good as you would get from a small, in-house leasing rep. They look at the full picture, they meet the tenant, look at credit, look at income, want to know who the person is. If you're a good tenant but you have more of an unusual situation in terms of employment or credit or whatnot, they might be more likely to work with you."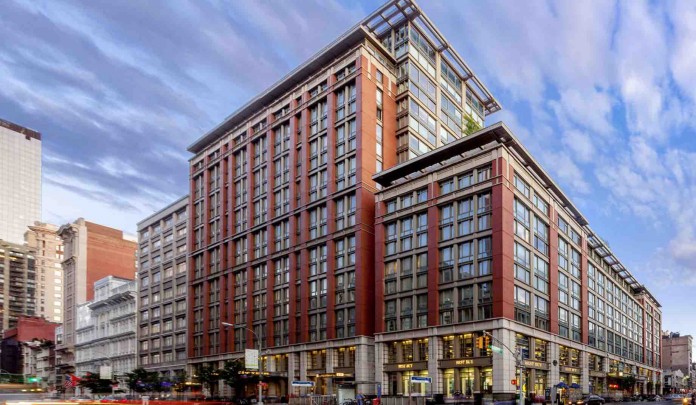 Number of buildings considered: 32 (28 As, 1 B, 1 C, 2 Fs)
Neighborhood(s): East Village, Upper East Side, Greenwich Village, Chelsea, Union Square, Flatiron District, Upper West Side, Midtown East, SoHo
Pets allowed: Yes, for many of the buildings
Guarantors accepted: Personal only
No-fee apartments available: Yes
Sample "A" buildings: 1560 York Ave. in Yorkville, 200 East 81st St. in Yorkville, 455 Park Avenue South in Midtown
Pan Am is one arm of the Manocherian family's real estate empire. The company has a diverse portfolio, with buildings typically located conveniently to transportation. Due to the data challenges outlined in the introduction, the buildings picked up in our data grab are just a small fraction of the family's portfolio of hundreds of buildings.
Pan Am has "everything from high-rise luxury buildings to Upper East Side, Midtown East walk-up buildings," DJK Residential agent Clay Gurnett says. The buildings include white-glove buildings with loads of amenities, as well as more basic ones. The walk-ups and small elevator buildings that don't have doormen have virtual doormen systems, The Agency's McDonald says.
Once your paperwork is submitted, the approval process is usually lightning quick: "As soon as you put your application in, they'll send you the lease," Gurnett says.
Another plus, according to McDonald, is, "They'll take a year's rent up front if you don't have American credit or you're a student or something like that. I have a lot of international students who don't have anybody to be a guarantor, so they go that route."
Pro Tip:
Looking for a landlord with a good reputation?  Put your search in the hands of The Agency, a tech-savvy real estate brokerage and Brick Underground partner founded by a pair of Yale grads in response to the frustrating apartment-search experiences of classmates and colleagues. The Agency will give you the inside scoop on landlords and tailor your search to exactly what you need--whether it's your own washer/dryer, a landlord who's flexible about temporary walls, a rooftop swimming pool or a quick commute to your job. If you sign up here, they'll charge a broker's fee of 10 percent of a year's rent instead of the usual 12 to 15 percent on "open" listings. Bonus: The agents at The Agency are a delight to deal with.
Pan Am has an exclusive arrangement with the brokerage Mirador Real Estate, meaning Mirador handles all the company's listings, and if another broker brings in a client, that broker may be compensated or charge his or her own fee. As a rule, though, Pan Am/Mirador listings are no-fee listings.
Agents say that Pan Am buildings tend not to have a lot of turnover. Even when tenants leave, they sometimes come back, CEO Scott Solomon says. 
"We are the first stop following college/graduate school for many, and for some of our residents remain their home through marriage and parenthood," he says, adding, "We find that folks who move out of town upon their return seek us out."
"If there's one bit of advice for anybody who wants to live there," Sierra Residential's Adam Frisch says, "it's be quick, be quick, be quick," because "there's a long list of people who want to live in" buildings like Pan Am's flagship doorman building The Caroline.
(Most of these Pan Am buildings have strong maintenance records, but we should note that three deaths occurred in Pan Am buildings in the last 15 years, as recently as 2010, involving maintenance issues that went unaddressed even after inspectors flagged them, according to a HuffPost report.)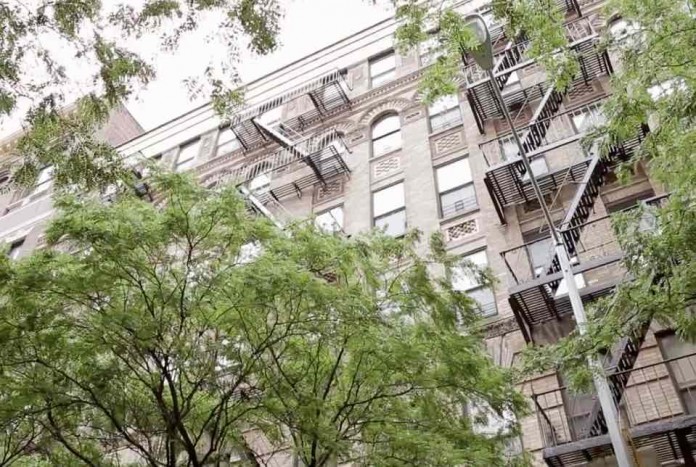 Number of buildings considered: 31 (23 As, 2 Bs, 3 Cs, 3 Fs)
Neighborhood(s): Lower East Side, Chinatown, East Village
Pets allowed: No, except for people with service animals
Guarantors accepted: No
No-fee apartments available: Yes
Sample "A" buildings: 177 Stanton St. on the Lower East Side, 77 Avenue C in the East Village, 180 Eldridge St. on the Lower East Side
Everyone else on this list is unapologetically in the landlord business to make money. This entry goes to show that landlords don't have to be raking it in to keep buildings nice.
Founded in 1974 to protest hiring discrimination against Asian immigrants by a developer in Chinatown, Asian Americans For Equality now develops and manages affordable housing, advocates for low-income tenants facing harassment and poor conditions in for-profit buildings, and does other advocacy, including around immigrant rights.
The buildings AAFE manages are both new-construction and rehabilitated, built, renovated, and maintained with help from city, state and federal funds. Their apartments rent to low- and middle-income tenants through the city's housing lottery. Executive director Chris Kui says that wait lists are long and openings are advertised through newspapers and NYC Housing Connect, so please don't flood the office phone lines.
With that out of the way, he says he is "very honored" to receive recognition for the organization's work as a landlord.
"Our value is that we want to make sure low-income residents are getting the kinds of services that they get from any ordinary landlord," he says. Contrary to speculators who "overpay for the property and then underwrite to the point that they assume that they will be able to evict the tenant and empty the building and bring in higher income for higher rent," he says AAFE buildings are properly underwritten, with enough money allocated for both short-term maintenance and long-term improvements.
"That's why our tenants pay the rent on time," he says. "Our delinquency rates are very low."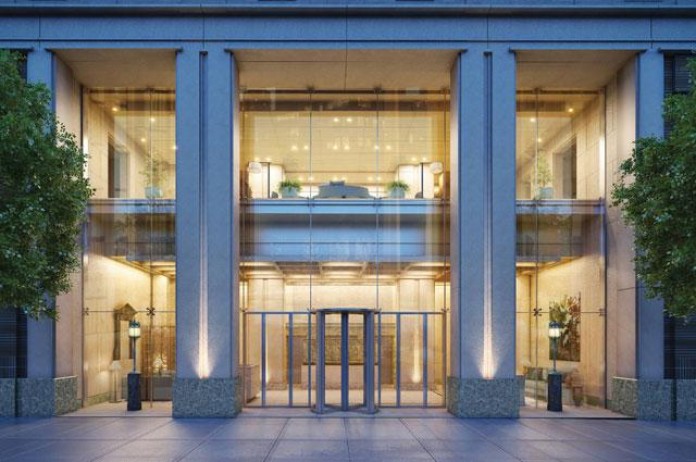 Brick Underground's
Gross Rent Calculator
What's this?
Some New York City landlords offer a free month (or more) at the beginning or end of a lease. The advertised rent is the net effective rent.  The net effective rent is less than the amount you will actually have to pay --- known as your gross rent --- during your non-free months.
Brick Underground's Gross Rent Calculator enables you to easily calculate your gross rent, make quick apples-to-apples comparisons between apartments and avoid expensive surprises. All you'll need to figure out your gross rent is 1) the net effective rent, 2) the length of your lease, and 3) how many free months your landlord is offering.  [Hint: Bookmark this page for easy reference!]
To learn more about net effective versus gross rents, read What does 'net effective rent' mean?.
Months
If the landlord is offering partial months free, enter it with a decimal point. For example, 6 weeks free rent should be entered as 1.5 months.
Number of buildings considered: 24 (19 As, 2Bs, 3 Cs)
Neighborhood(s): Financial District, Upper East Side, Upper West Side, Tribeca, Midtown West, Midtown East
Pets allowed: Yes, but dogs can be no heavier than 15 pounds
Guarantors accepted: Personal and institutional 
No-fee apartments available: Yes
Sample "A" buildings: Liberty Plaza in the Financial District, The Cambridge in Yorkville, 320 West 38th St. in Hell's Kitchen
Glenwood is a major player in the Manhattan luxury rental industry.
"They own a huge portfolio of big buildings," DJK Residential's Gurnett says. "It's high-rise, pool on the roof, gym, more of a white-glove sort of service. And those places are maintained to a hotel level of service."
(Side note: Founded by the late Leonard Litwin, who died this year at age 102, Glenwood was at the center of the corruption scandals that recently brought down two of the three most powerful men in Albany.)
Chris Kromer, a broker at Halstead, concurs with Gurnett: "In my opinion, Glenwood sets the bar in terms of building caliber, brand, maintenance of their buildings, services offered. Of course that comes with a price."
For example, a one bedroom at The Encore, Glenwood's newest building, near Lincoln Center, is listed for $5,395. For that price, you get a vented washer-dryer, white glass kitchen cabinets, granite counters, marble bathrooms, bamboo floors, and walk-in closets. The building has a doorman, a service entrance, and security who will escort your delivery to your door. What's more, there's dry cleaning and maid services on site, plus a gym, a lap pool below a skylight, and a lounge with kitchen gear and a kids playroom.
Once people are into Glenwood buildings, they stick around, Kromer says.
"I would think their satisfaction rate is very good just based on their turnover," he says, consulting broker data. "They've only had 16 availabilities in a building of 232 units. So that's less than 10 percent this year."
One broker told us that though Glenwood buildings have good amenities, they "tend to be a little older," many with an '80s feel.
Though not responding to that point directly, leasing director Nancy Albertson notes that what was considered luxury in 1990 is different from what's considered luxury now, and Glenwood is adapting. Newer buildings have more floor-to-ceiling windows, more open kitchens, bigger common spaces, etc. And the company is making vented washer-dryers standard, to spare its tenants the lackluster non-vented combination washer-dryer experience.
"The quality of the finishes—most [landlords] don't spend the type of money," she says. "The appliances, the stone and the marble, a solid door. The finishes are much more condominium quality."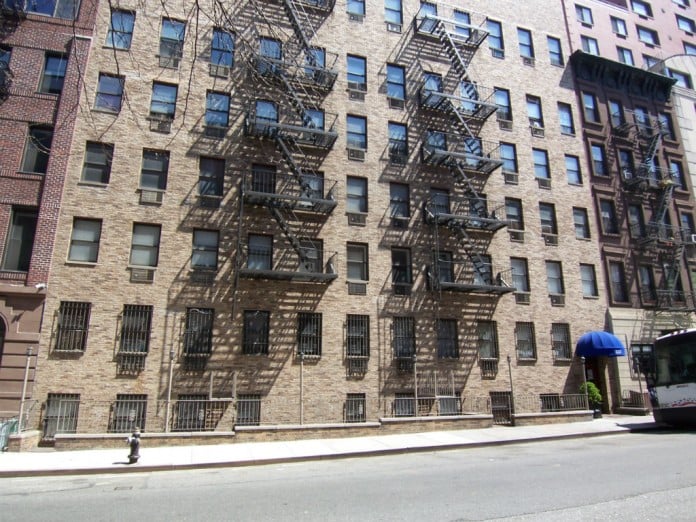 Number of buildings considered: 21 (17 As, 1B, 3 Cs)
Neighborhood(s): Upper West Side, East Village, Inwood, Upper East Side, Hell's Kitchen, Morningside Heights
Pets allowed: Yes, with a fee
Guarantors accepted: No
No-fee apartments available: Yes
Sample "A" buildings: 208 West 104th St. on the Upper West Side, 163 West 73rd St. on the Upper West Side, 786 Amsterdam Ave. on the Upper West Side
Sackman started out about 50 years ago, focused on restoring Upper West Side brownstones. The company has since expanded to new construction. Its brokerage arm goes under the name Keyah Enterprises.
The company is still well-represented on the Upper West Side, and its buildings are not particularly heavy on amenities.
"The rentals I've put people into tend to be cheaper, like $2,500 for a one bed $3,700, $4,000 for a two-bed," McDonald says. "They tend to be in smaller buildings. They're usually nice."
The Agency agent Joshua Juneau says that Sackman's listings also include "cooler triplex and duplex units." 
Much of the company's portfolio is prewar.
Between walk-ups and small elevator buildings, a broker says, "They're not terribly distinguishable. They're nice, they're clean. They're not brand new. They don't gut-renovate them all."
Another broker, Timothy Simmons of Brown Harris Stevens, echoes this assessment.
"I like dealing with them," he says. "Most of what I saw was in good condition and even with the apartments that weren't renovated, they were delivered in good condition. I was looking with someone in the East Village recently and it was appalling the condition of some of the apartments landlords are getting a lot of money for. It depressed the heck out of me. Keyah and Sackman always seemed to have apartments that are well-managed and well-maintained."
The in-house brokerage also makes things easy.  
"We turned up, turned in an application, and they passed it to the office next door," Simmons says. "There was none of this getting passed from department to department in a big company. It was all pretty hassle-free."
In addition to the lower price point, the buildings tend to offer proximity to transit, and in many cases to Central Park. 
Many Keyah listings include basic video tours of the apartment being shown.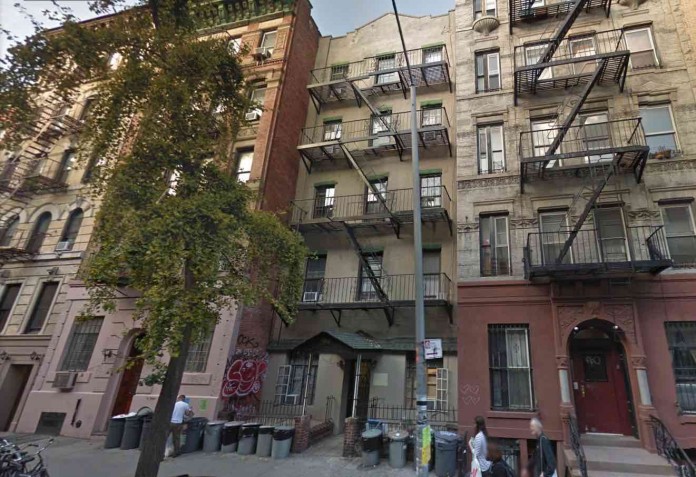 Number of buildings considered: 16 (15 As, 1 F)
Neighborhood(s): East Village, Kips Bay, Gramercy Park
Pets allowed: No
Guarantors accepted: Personal only
No-fee apartments available: Not at the moment
Sample "A" buildings:  227 East Fifth St. in the East Village, 57 East Seventh St. in the East Village, 17 Stuyvesant St. in the East Village
Another lower-profile landlord, Matel has been around for about 40 years, and develops condos as well as rentals. The company claims a consistent occupancy rate of more than 98 percent, meaning some combination of happy customers and eager renters lined up to lease.
"They're very small but they have a huge inventory," says The Agency's Joshua Juneau.
The portfolio we pulled up consists entirely of tenement/walk-up style buildings no larger than 20 units each.
""They have great inventory, great locations," Juneau says. "They're also an easier rental process for approvals. They're not one of those that's stringent about documents required." 
The buildings are "squeaky clean" and sensibly renovated, according to Gurnett of DJK Residential.
"Even if it's a three bedroom that wasn't originally supposed to be a three bedroom, it's been very well thought out, as opposed to chopped up without regard to where the windows are," he says.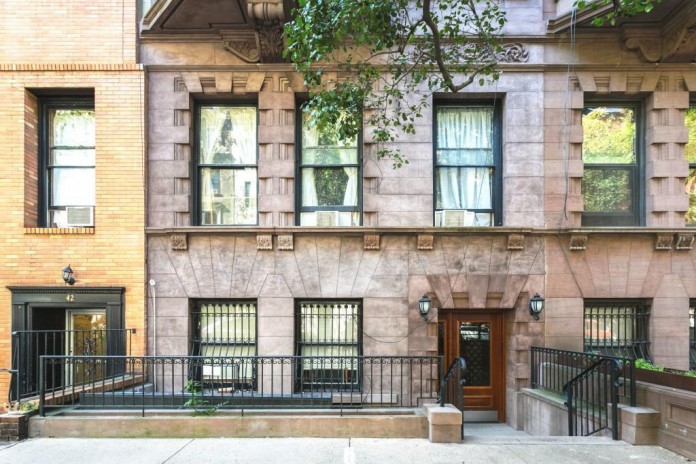 Number of buildings considered: 16 (14 As, 2 Fs)
Neighborhood(s): Upper West Side
Pets allowed: Yes, dogs with a deposit
Guarantors accepted: Personal only
No-fee apartments available: Not at the moment
Sample "A" buildings: 17 West 68th St. on the Upper West Side, 11 West 73rd St. on the Upper West Side, 46 West 70th St. on the Upper West Side
A small landlord with a focus on the Upper West Side, Fine Times rents apartments in the neighborhood exclusively through Citi Habitats associate broker Tiga McLoyd.
McLoyd says the company likes to keep a low profile and focus on the work of keeping tenants happy. 
"The property manager Ari Sklar of Fine Times, he's different than a lot of these guys. He went to Berkeley, he's educated, he's really thought this out," McLoyd says. "They take the approach of, things should be done right the first time. With the goal being to not do it as cheaply as possible, because that causes more problems down the road. They want to open up the wall and find the source of the leak and fix the pipe, not just put plaster there to buy time."
All but one of the buildings in the portfolio we looked at are old townhouses that are four stories or so, with one, two, and three bedrooms renting recently in the $4,500-$9,000 range. There is also a nine-story, prewar building at 30 West 70th St. None have doormen, but all have supers in the buildings or within five minutes' walk, McLoyd says. The rents, he says, are at or slightly above market for the neighborhood. Still, the apartments move quickly.
"Their apartments spend a fraction of time on the market that a typical unit will spend because they look better," McLoyd says. "They don't smell bad, there's no peeling paint, no bugs. It's what you would hope you would get in an apartment, which for whatever reason you don't usually get in New York City."
Fine Times also makes a point of preserving the old architectural details of its buildings, he adds.
The company enjoys low vacancies, and tenants often move from one Fine Times building to another when up- or downsizing, McLoyd says.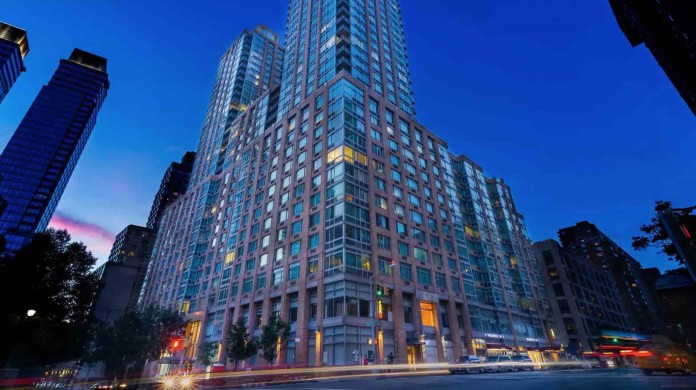 Number of buildings considered: 20 (14 As, 1 B, 4 Cs, 1 F)
Neighborhood(s): Upper West Side, Midtown West, Kips Bay, Hell's Kitchen, NoMad, Upper East Side, Greenwich Village, Midtown East, Tribeca, Chelsea
Pets allowed: Yes
Guarantors accepted: Personal and institutional
No-fee apartments available: Yes
Sample "A" buildings: 101 West End Ave. on the Upper West Side, Mantena near Hudson Yards, Ten23 in Chelsea
Equity Residential is a large, national landlord and a big luxury player the likes of Pan Am (#3 on this list)  and Glenwood (#5). 
A standout aspect of the company is Equity's pet-friendly policy, according to brokers, who say that the company not only allows dogs, but takes those over 50 pounds, which is rare in Manhattan. 
They also have a reputation for being flexible on a variety of issues.
"I really like Equity," McDonald of The Agency says, explaining that they'll take a year's rent up front if applicants don't have credit or proof of income. She adds, "They're pretty open on a lot of things, which is cool."
Another example, according to Halstead broker Nora Ariffin, an Equity tenant, is that they'll let residents change apartments within their buildings before the end of their leases, for a small fee—smaller if you're upgrading as opposed to downsizing. 
Also, McDonald says, "They have these giant one bedrooms that they'll let you flex to three or four with a non floor-to-ceiling wall."
As for service, McDonald says, "They're such a big company that they've got it down pat."
Maintenance complaints go to a central service center that will dispatch someone to your building.
Ariffin lives in an Upper West Side Equity building and raves about the experience. She describes her building as heavily staffed—35 staffers in all—and tightly secured—security guards even accompany delivery people to your door. Ariffin's building is a 10-15 minute walk from the subway, so Equity provides free shuttle buses for residents during the morning and evening rush.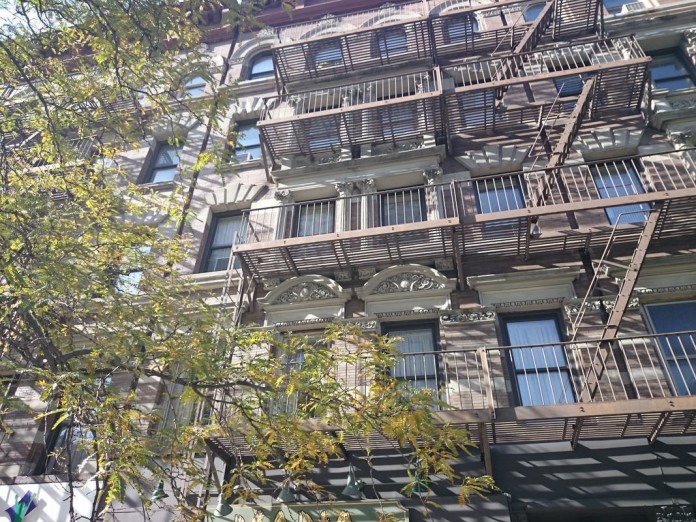 Number of buildings considered: 12 (all As)
Neighborhood(s): Hell's Kitchen, Upper West Side, Upper East Side
Pets allowed: No dogs
Guarantors accepted: No
No-fee apartments available: Yes
Sample "A" buildings: 650 Amsterdam Ave. on the Upper West Side, 447 West 56th St. in Hell's Kitchen, 219 East 84th St. in Yorkville
Ellen Hakim is a member of the Manocherian family (of earlier-on-this-list Pan Am fame) and married to Kamran Hakim, whose own holdings extend far beyond the buildings looked at here (see the explanation of the limitations of the public data in the intro).
"We own through a lot of different companies," Kamran Hakim tells us.
Indeed, some of his other properties landed him a spot on the public advocate's list of the worst New York  landlords for the last three years. He is suing over that designation, saying that it's unfair because buildings that racked up many of the violations are vacant. A judge has so far refused to take him off. The lawsuit is ongoing.
The couple acknowledged to us that they own these particular properties together (they are registered to Ellen Hakim).
Brokers describe the Hakim operation as old-school and idiosyncratic, with rewards for those applicants who can navigate it. Hakim buildings are mostly walk-up style, and there are also some small elevator buildings, DJK's Gurnett says. 
Rents are "generally slightly below market, generally a good value," he says. "The apartments are not all super high-end and renovated necessarily, but they're good. You understand that for the price it's a real deal. That's where you start jumping through the hoops and rings to make it a deal. And that's where your broker comes in."
"Getting approved for a Hakim property is an achievement," Gurnett continues."The requirements are very stringent. We'd prepare our clients ahead of time. On the upside, everyone in your building has gone through the same process."
Asked what makes his buildings stand out, Kamran Hakim keeps it simple, saying, "My specialty is to buy and own. We try to keep our tenants happy."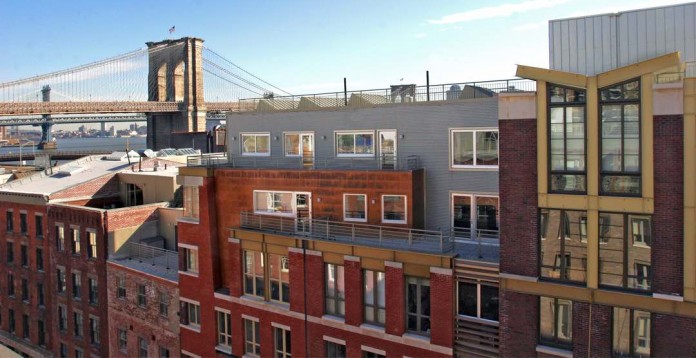 Number of buildings considered: 13 (10 As, 2 Bs, 1 F)
Neighborhood(s): Midtown West, Hell's Kitchen, Financial District, Midtown East
Pets allowed: Sometimes yes, sometimes no
Guarantors accepted: Personal and institutional
No-fee apartments available: Yes
Sample "A" buildings:  Historic Front Street in the South Street Seaport area, The Helena in Hell's Kitchen, 947 Second Ave. in Turtle Bay
The Durst family has been in the real estate business for over a century. Its focus has largely been on office buildings, but it also owns and manages more than 2,000 apartments in Manhattan, according to its website. It has been focusing more on residential development lately.
Perhaps their most distinctive building is the Helena, built in 2005, on the far West Side on 57th Street. The high-end high-rise is typical of a Durst, which according to DJK's Gurnett, has "every amenity that you could possibly imagine, times two."
In the case of the Helena, that includes shuttle service to Columbus Circle, a three-story gym, continental breakfast, a doorman and concierge, parking, rooftop gardens, and a store and restaurant in the building.
The general concept, Gurnett says, is that "the buildings themselves are like a neighborhood. They're a community. You're in this massive structure that you almost have no reason to leave."
The company also owns some nondescript townhouses and walk-up buildings with ground-floor retail in Midtown.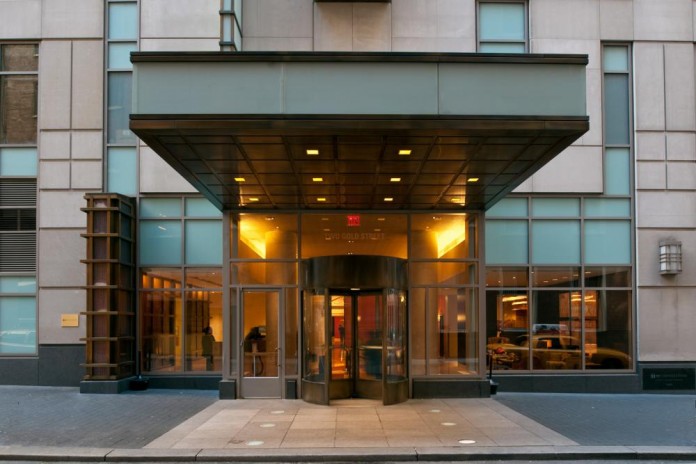 Number of buildings considered: 11 (9 As, 1 B, 1 C)
Neighborhood(s): Midtown West, Chelsea, Financial District, Greenwich Village
Pets allowed: Yes
Guarantors accepted: Personal only
No-fee apartments available: Yes
Sample "A" buildings: The West Coast in the West Village, Chelsea Centro in Chelsea, 2 Gold St. in the Financial District
TF Cornerstone is the last of the big luxury owners on our list. You're unlikely to find a two bedroom in one of their buildings for much less than $5,000, according to Andy Sarrazin, a Keller Williams broker who works with the company a lot.
In return, he says, "It's like living in a resort. You have pools, dry cleaning on site, friendly staff, the doorman. It's always a welcoming experience."
Also, like Equity, the company is especially pet-friendly: Generally speaking, Sarrazin says, "If it's not a bear, they'll let it in."
TFC's buildings are mostly new-new construction, i.e. built in the the last 10 or 15 years, our brokers say.
"It's what you've come to expect from a new building," Gurnett of DJK Residential says. "You're not going to get a Viking range or anything like that. But all stainless steel, rooftop decks, gas grills, gym."
It also means, often, floor-to-ceiling windows.
"That's what my selling point is," Sarrazin says. "I always make sure the blinds are up so this way they get the view when they come in… knowing every morning they're going to wake up to a postcard."
TFC executive vice president Sofia Estevez says that the company gives tenants exit questionnaires when they are moving out, and that the forms are read by all of a building's staff, as well as some of the most senior people in the company. Like its peers in the big-portfolio luxury rental world, TFC allows tenants to pay rent and file work orders online.
"We try to be attentive and responsible and give everybody the benefit of a doubt," Estevez says. "The customer is always right. The tenant is always right. That's what we try to maintain."
Runners-up
Twenty is a lot of landlords to fit into one article, so we figured we'd stop with the extensive descriptions here. We did crunch the numbers further, though, so here are the runners-up, arrived at using the same methodology (so the same caveats apply). Some are small landlords, without much of an online footprint, whereas others are more of the big luxury names.
#13 Parkdale Realty Co. 
#15 William Felder 
#17 Robert Giurdanella
#20 Rudin Management
Brick Underground articles occasionally include the expertise of, or information about, advertising partners when relevant to the story. We will never promote an advertiser's product without making the relationship clear to our readers.