It may be hard to envision at the moment, but in a few months you'll be able to throw some impressive outdoor parties in this Soho rental. The three-bedroom, three-bath duplex maisonette boasts a 600-square-foot back patio that makes for a seamless transition between inside and outside spaces. The interiors are roomy, too, with 15-foot ceilings and an open living area that could easily fit a crowd.
Listed by Douglas Elliman for $25,000 per month, it's pricey even by neighborhood standards, but it comes with some celebrity cachet, if that's your thing. Lenny Kravitz, Alicia Keys, and Courtney Love all lived here, and according to the Observer, the male models' apartment in Zoolander was filmed in one of the units.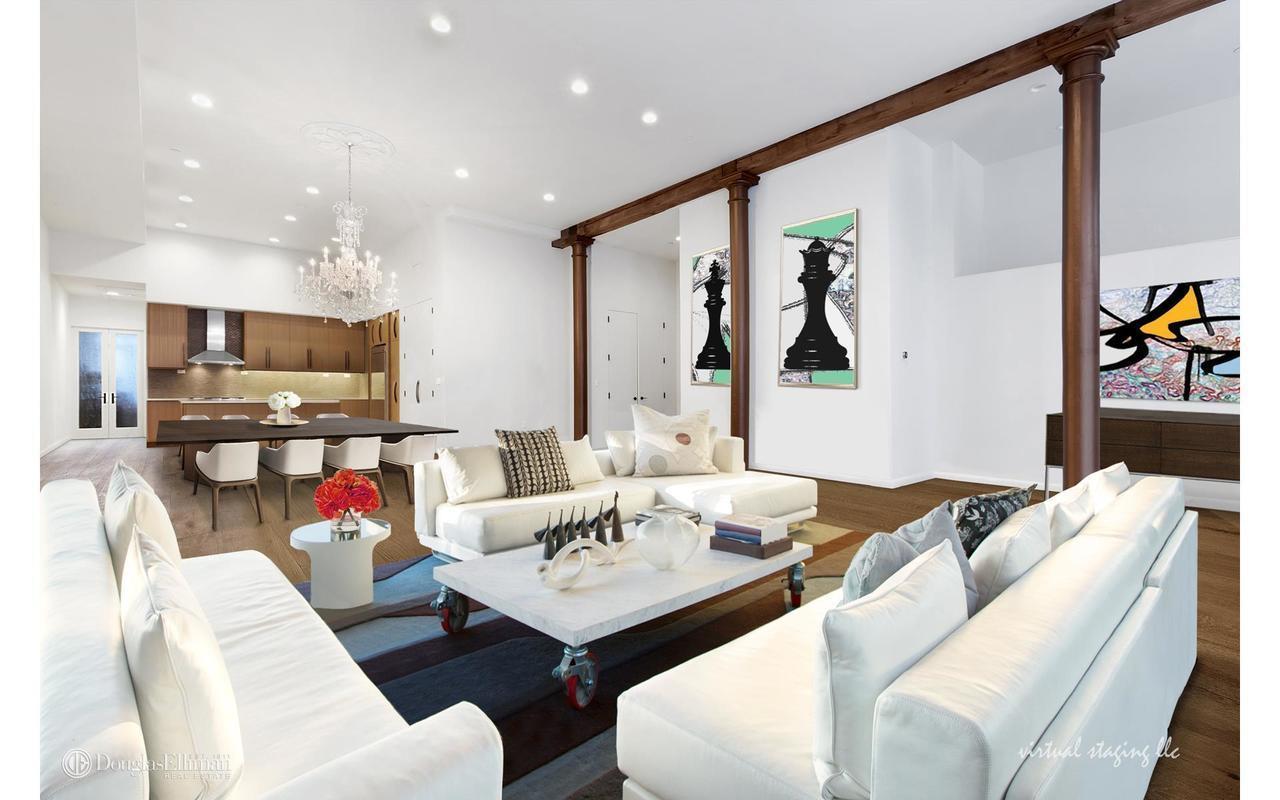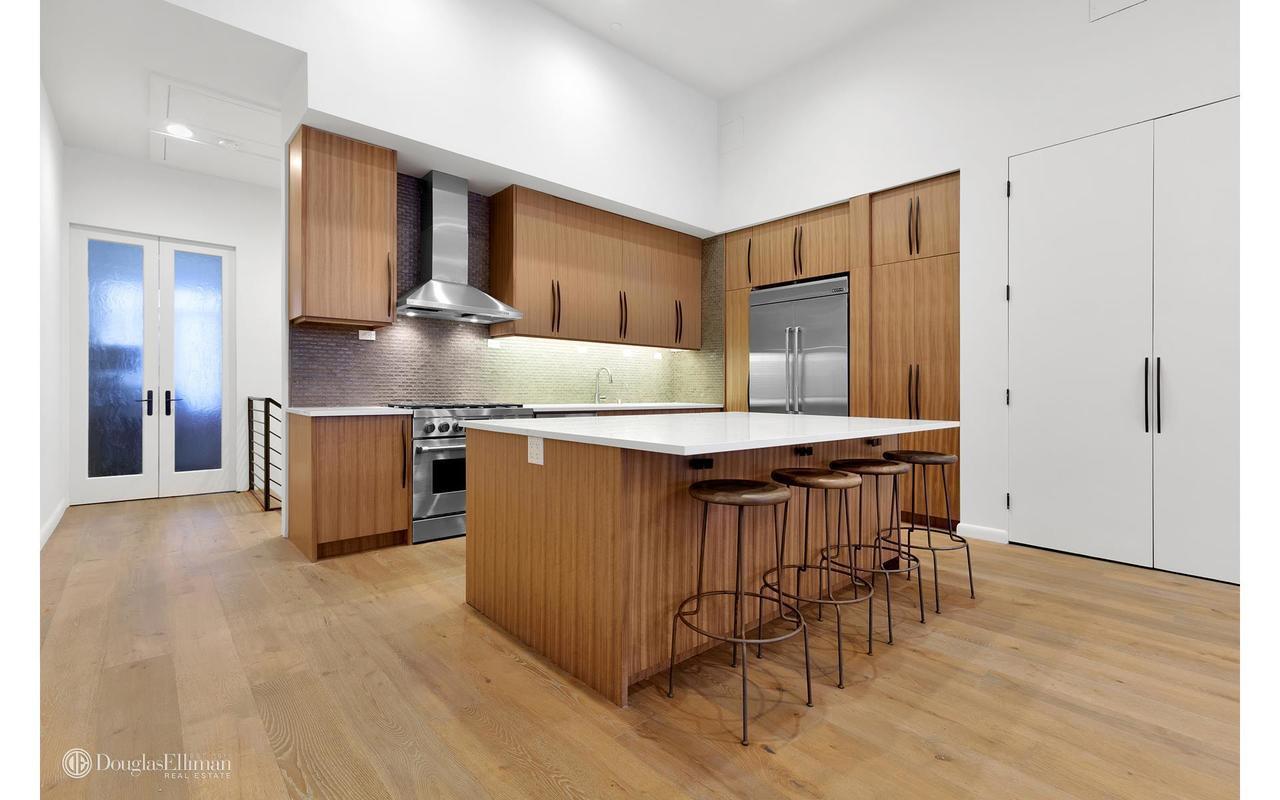 On the upper level, the sprawling open layout is bright and airy, with ample room for living and dining areas; dark wood pillars and ceiling beams make for a striking contrast with the white walls. The kitchen has a large island where guests can gather, and there's plentiful storage space and what look like gleaming new appliances.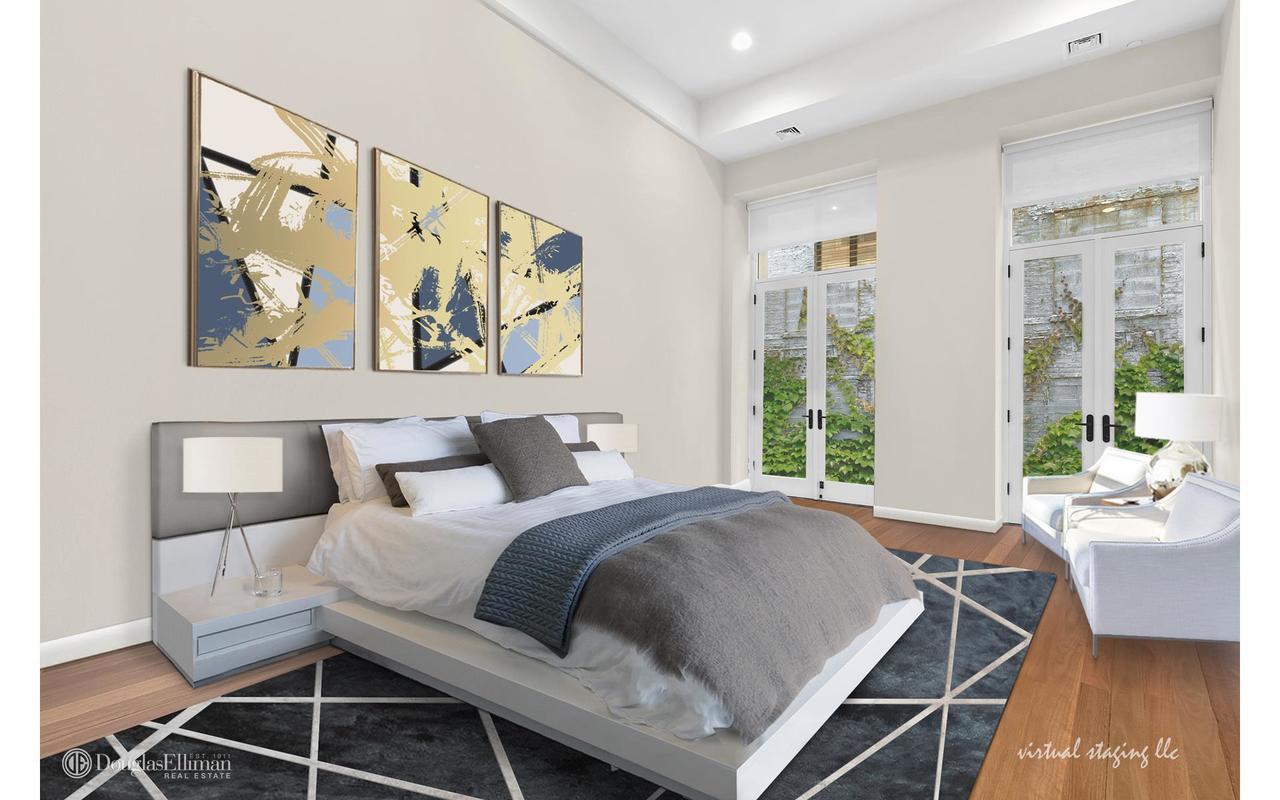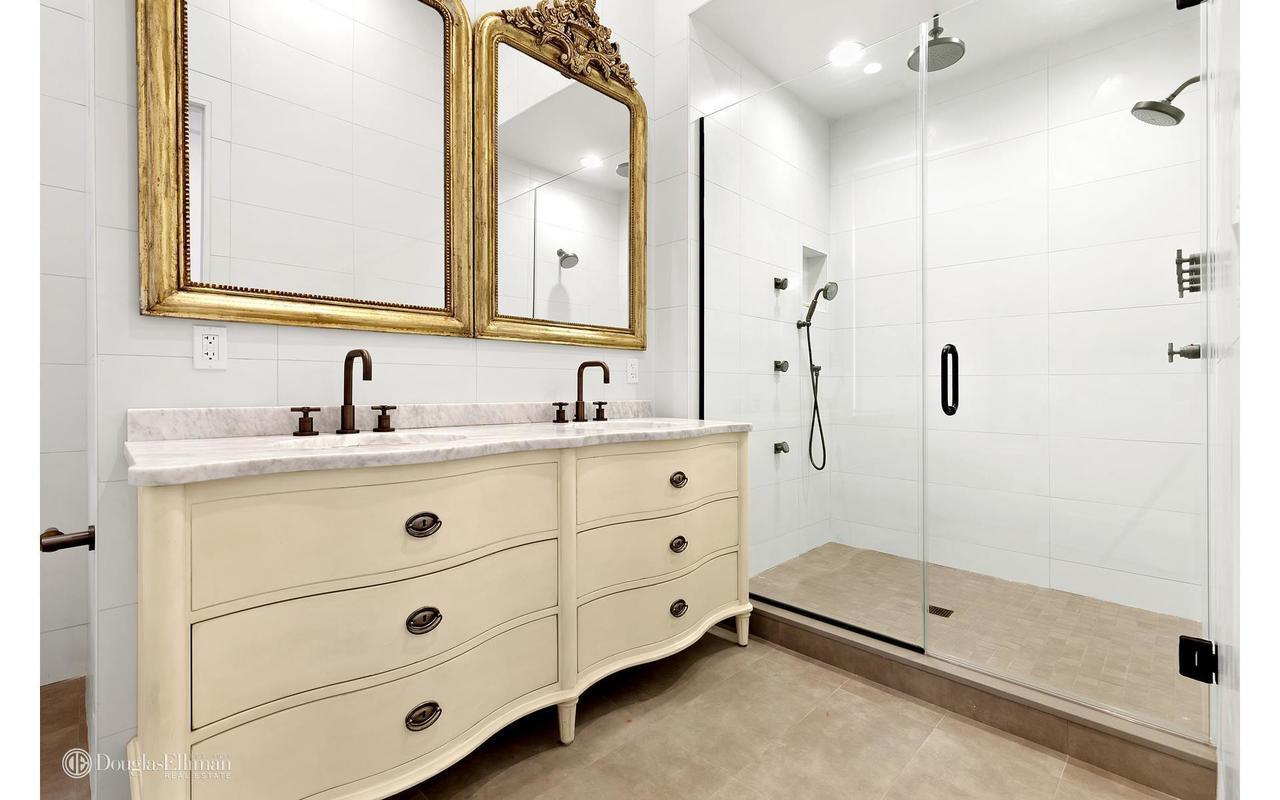 At the opposite end of this level sits the master bedroom, a sunny spot with oversize windows, a walk-in closet, and a large en-suite bath; the latter includes double sinks, a walk-in shower, and a tub that looks ideal for taking a long, relaxing soak.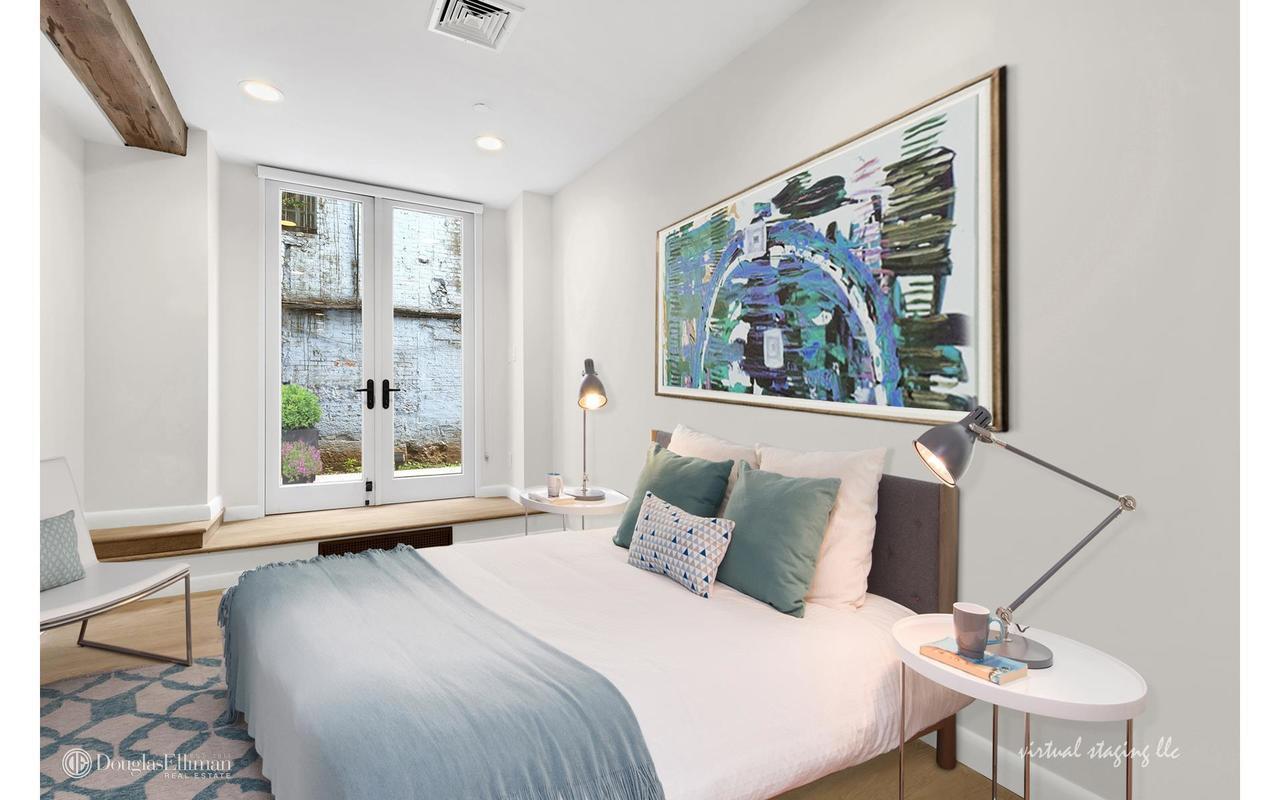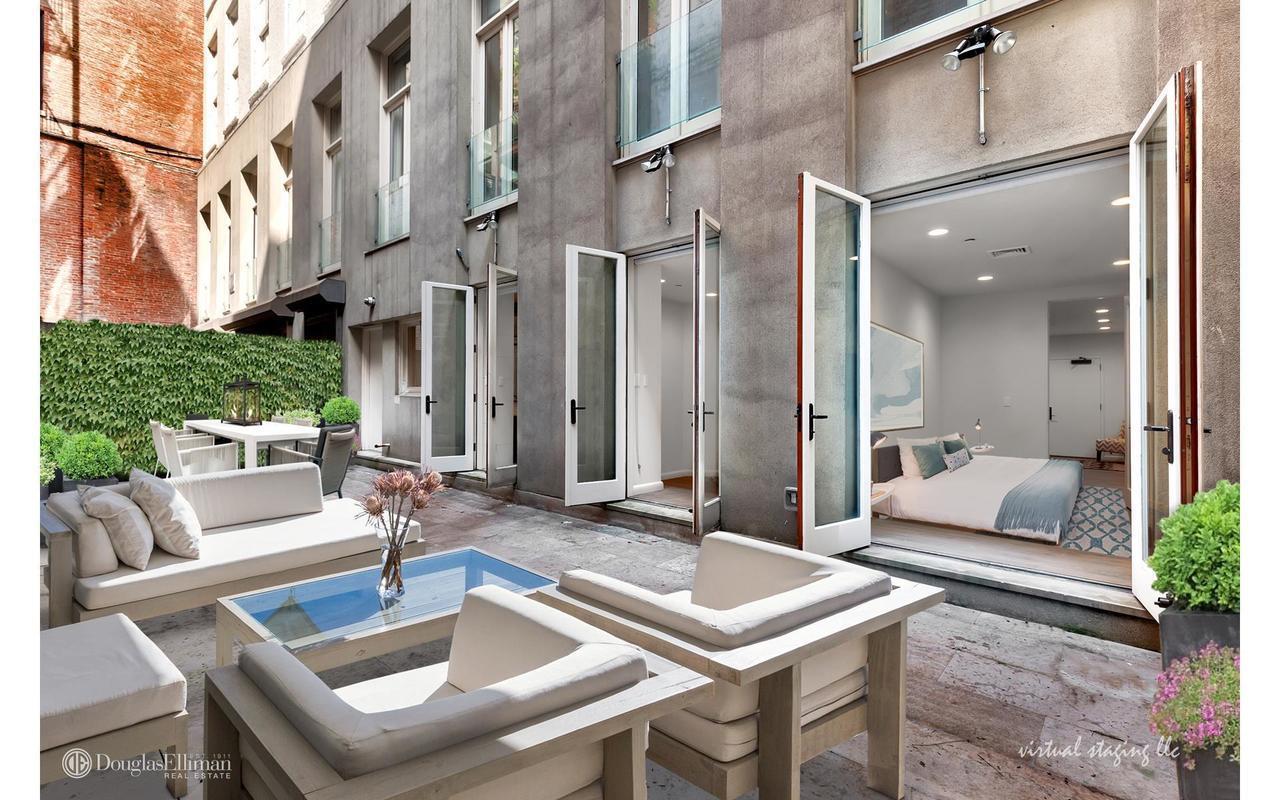 Downstairs on the ground level, you'll find a den with a walk-in closet, plus two additional bedrooms, one of which lacks a closet and so may be better suited as an office. These open onto the private patio, which looks like a spot with loads of potential for entertaining during the warmer months. There's also a washer and dryer in the unit; building amenities include full-time doorman and concierge service, and a wine cellar and tasting room to further wow your guests.