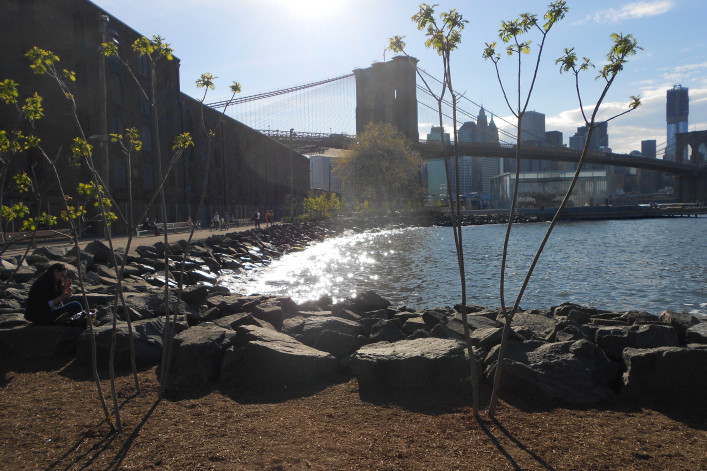 Conventional wisdom holds that spring is when many people start their apartment search. For many, the impending end of the school year triggers the hunt. And with the improvement in the weather, it's more pleasant to be out and about touring open houses, or so the thinking goes.
But if you're in the market for a new rental, you should know the impact seasonality—and demand—has on rents. According to a new survey from RentHop, a listings website, rents start to increase in early May and peak in the summer. 
Rents begin shrinking starting in October, hitting a low in February, the study said, which pointed out that the lower- and the higher-price periods are sustained while the changeover takes place rapidly. In other words, you can't expect a gradual increase or decrease, so give yourself a deadline.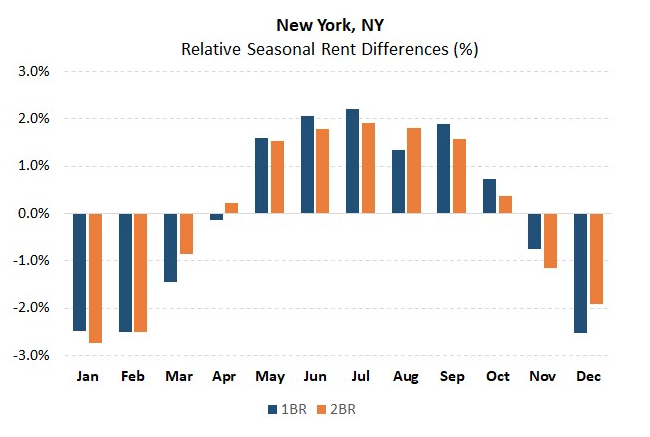 Because it can be worth it to your wallet: RentHop says there's a roughly 4.7 percent seasonal difference between the highs and lows for one- and two-bedroom apartments. For a one bedroom that rents for $2,800 a month, that could mean a savings of about $139 a month, if you time your search right.
But of course, some real life caveats: There is such a thing as starting your apartment search too early. While it doesn't hurt to look online at what's available, it doesn't make sense to engage with brokers or landlords if you're not ready to move in a month or two, because the rental process happens quickly, from three days to three weeks.
Brick Underground's
Gross Rent Calculator
What's this?
Some New York City landlords offer a free month (or more) at the beginning or end of a lease. The advertised rent is the net effective rent.  The net effective rent is less than the amount you will actually have to pay --- known as your gross rent --- during your non-free months.
Brick Underground's Gross Rent Calculator enables you to easily calculate your gross rent, make quick apples-to-apples comparisons between apartments and avoid expensive surprises. All you'll need to figure out your gross rent is 1) the net effective rent, 2) the length of your lease, and 3) how many free months your landlord is offering.  [Hint: Bookmark this page for easy reference!]
To learn more about net effective versus gross rents, read What does 'net effective rent' mean?.
Months
If the landlord is offering partial months free, enter it with a decimal point. For example, 6 weeks free rent should be entered as 1.5 months.
Your options increase deeper into the warmer months, as more people get ready to leave their apartments, so if your needs are specific, you may find yourself waiting for more inventory to go on the market, preventing you from getting an early jump on your search.
Brick Underground articles occasionally include the expertise of, or information about, advertising partners when relevant to the story. We will never promote an advertiser's product without making the relationship clear to our readers.