After years of stagnation, the New York Times reports that the average median income for Americans finally rose 5.2 percent to $56,500 per year. Of course, the cost of living in NYC is especially high, so what are the rental options for those whose earnings are right in the middle? Most landlords require that tenants make 40 times the amount of monthly rent, so if you're bringing home $56,500, that leaves you with roughly $1400 a month to spend on housing, max. At that rate, we found a number of studios and one-bedrooms currently on the market throughout the city: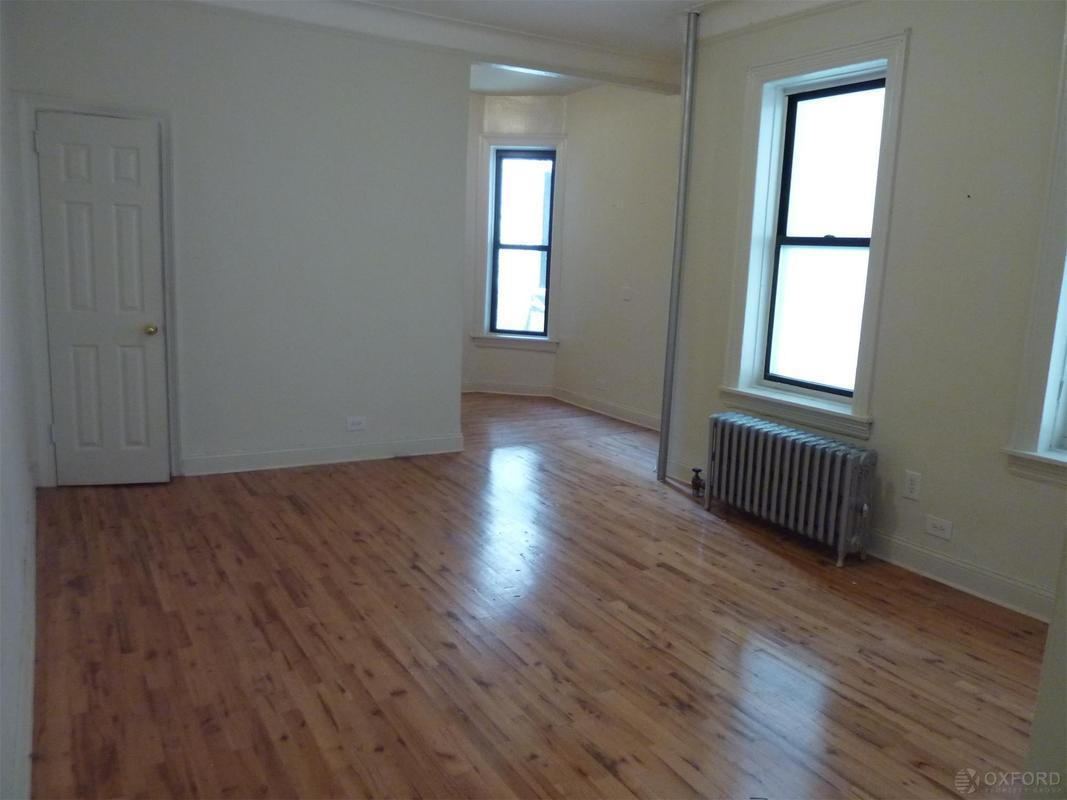 FLATBUSH, BROOKLYN: This studio includes a separate kitchen and dining alcove, lending it a more spacious feel; the location, just a block from Prospect Park and the Parkside Avenue Q train, is particulary appealing. The apartment is in an elevator building, and there's a live-in super as well. At 373 Ocean Avenue (between Caton and Woodruff avenues). $1,395/month.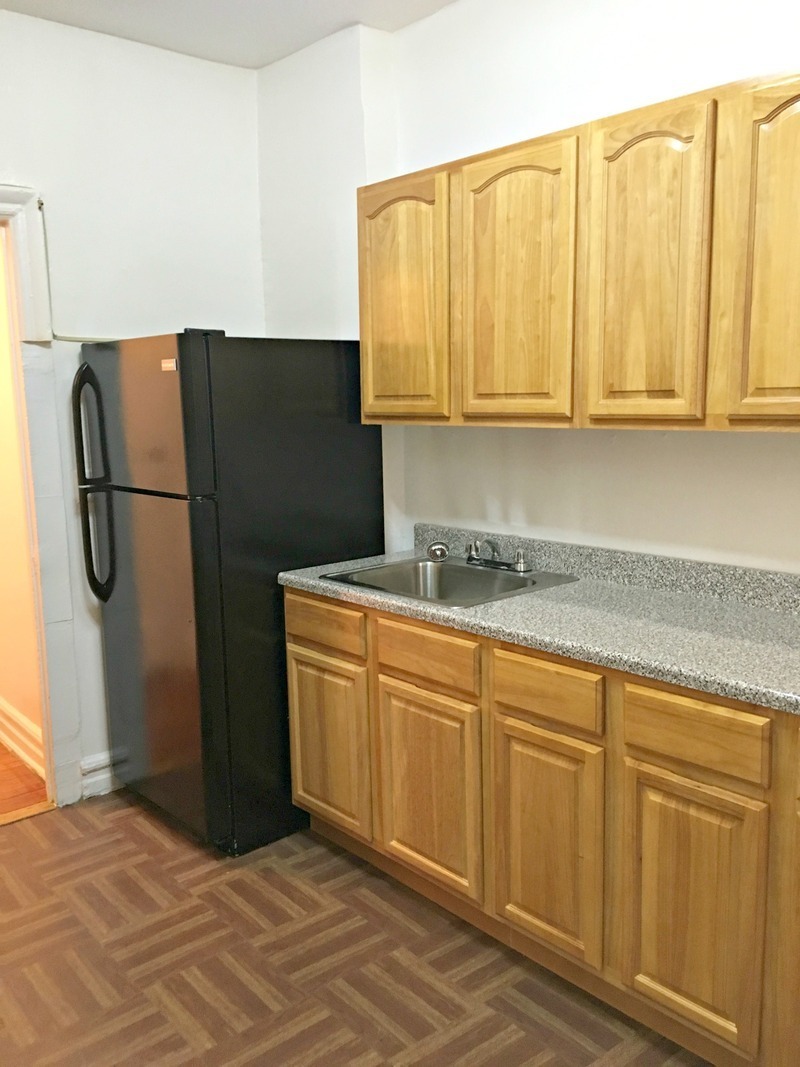 BENSONHURST, BROOKLYN: This gut-renovated studio just came on the market and is outfitted with new appliances. There's a live-in super in the building, which is a quick walk to the Bay Parkway N train. At 1318 West 6th Street (between 65th Street and Avenue O). $1,350/month.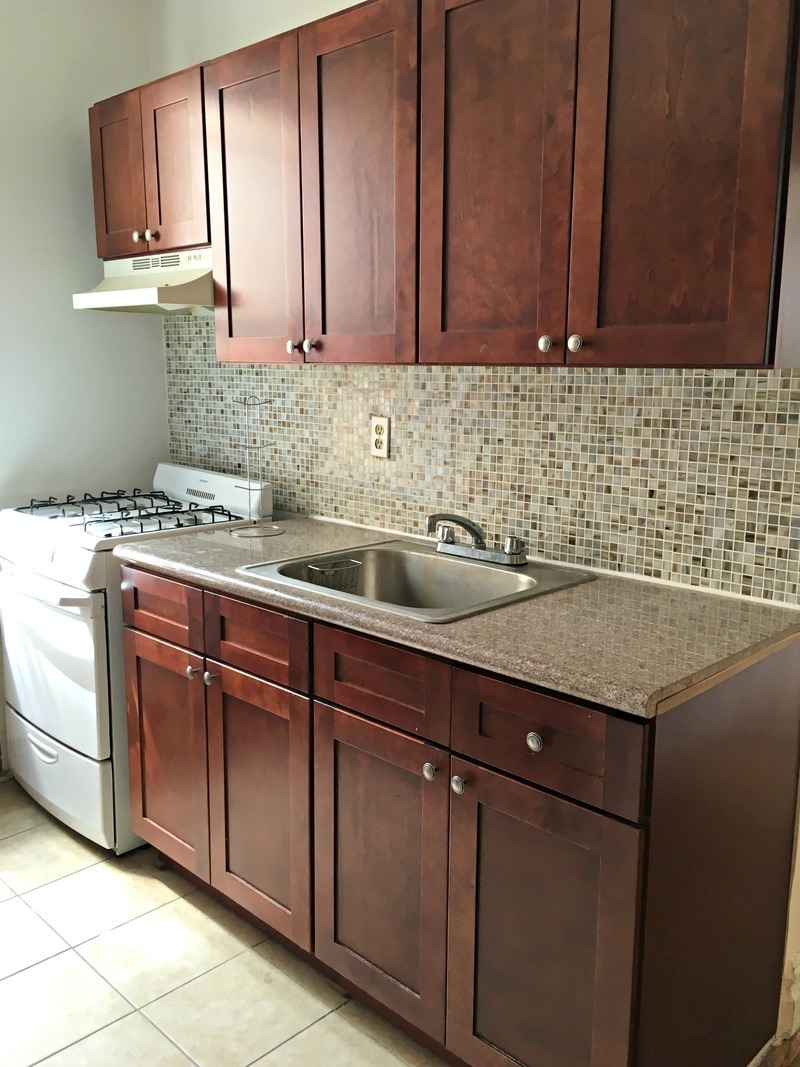 BAY RIDGE, BROOKLYN: Another fully refurbished studio, this one in an elevator building close to the Bay Ridge's 95th Street subway. At 9302 Ridge Blvd (between 93rd and 94th streets). $1,350/month.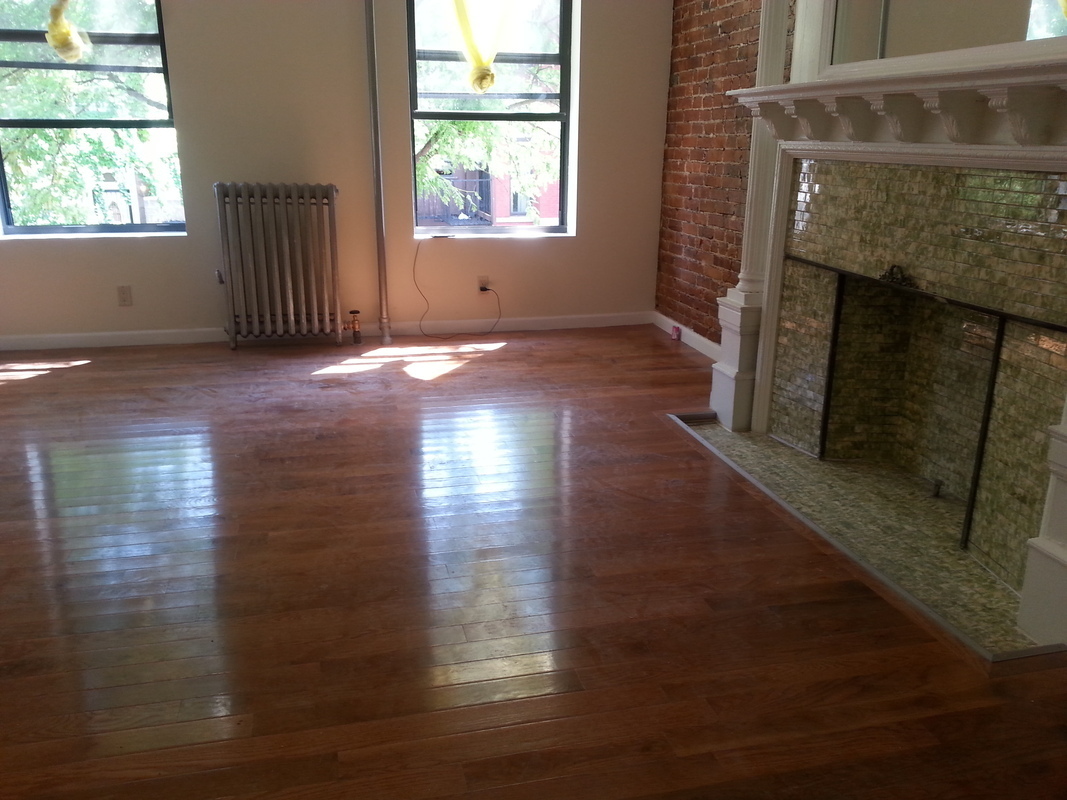 BEDFORD-STUYVESANT, BROOKLYN: This studio is on the top floor of a prewar brownstone that comes with striking historic details like the fireplace pictured here; the kitchen is separate from the main space. Located near the Kingston-Throop C train at 274 Hancock Street (between Marcy and Tompkins avenues). $1,300/month.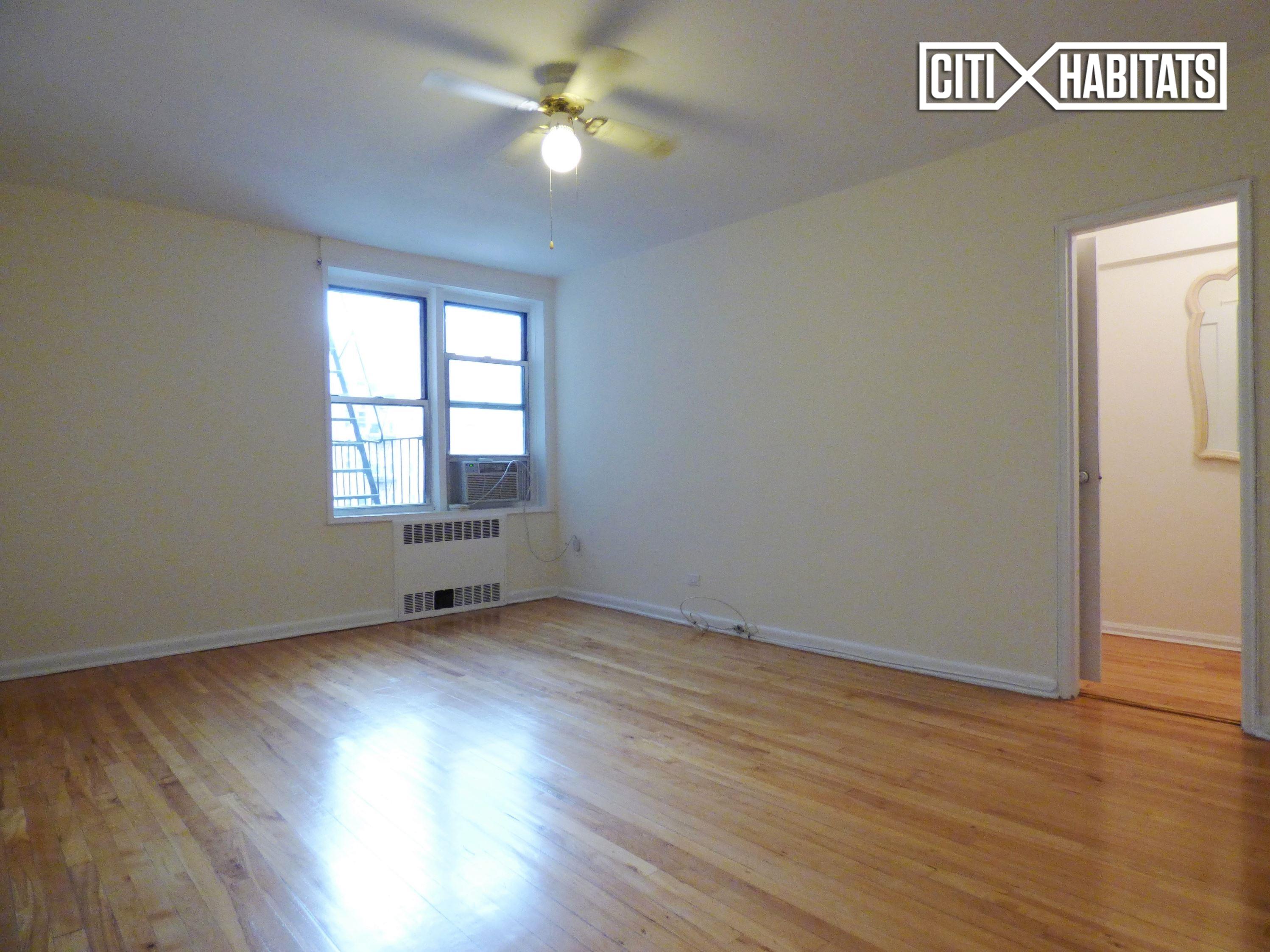 JACKSON HEIGHTS, QUEENS: This studio is in a co-op building and includes a renovated bathroom and large walk-in closet; the kitchen also looks recently updated, and offers plenty of storage space. There's an elevator and laundry in the building, and a super lives on premises as well. At 88-02 35th Avenue (between 88th and 89th streets). $1,400/month. 
ELMHURST, QUEENS: This apartment in a multi-family townhouse offers a bit more kitchen space than is often found in studios; it's close to the Queens Center Mall, Elmhurst Park, and the LIE, offering something of a "suburbs in the city" experience. At 54-16 83rd Street (between 54th and 57th Avenues.) $1,350/month.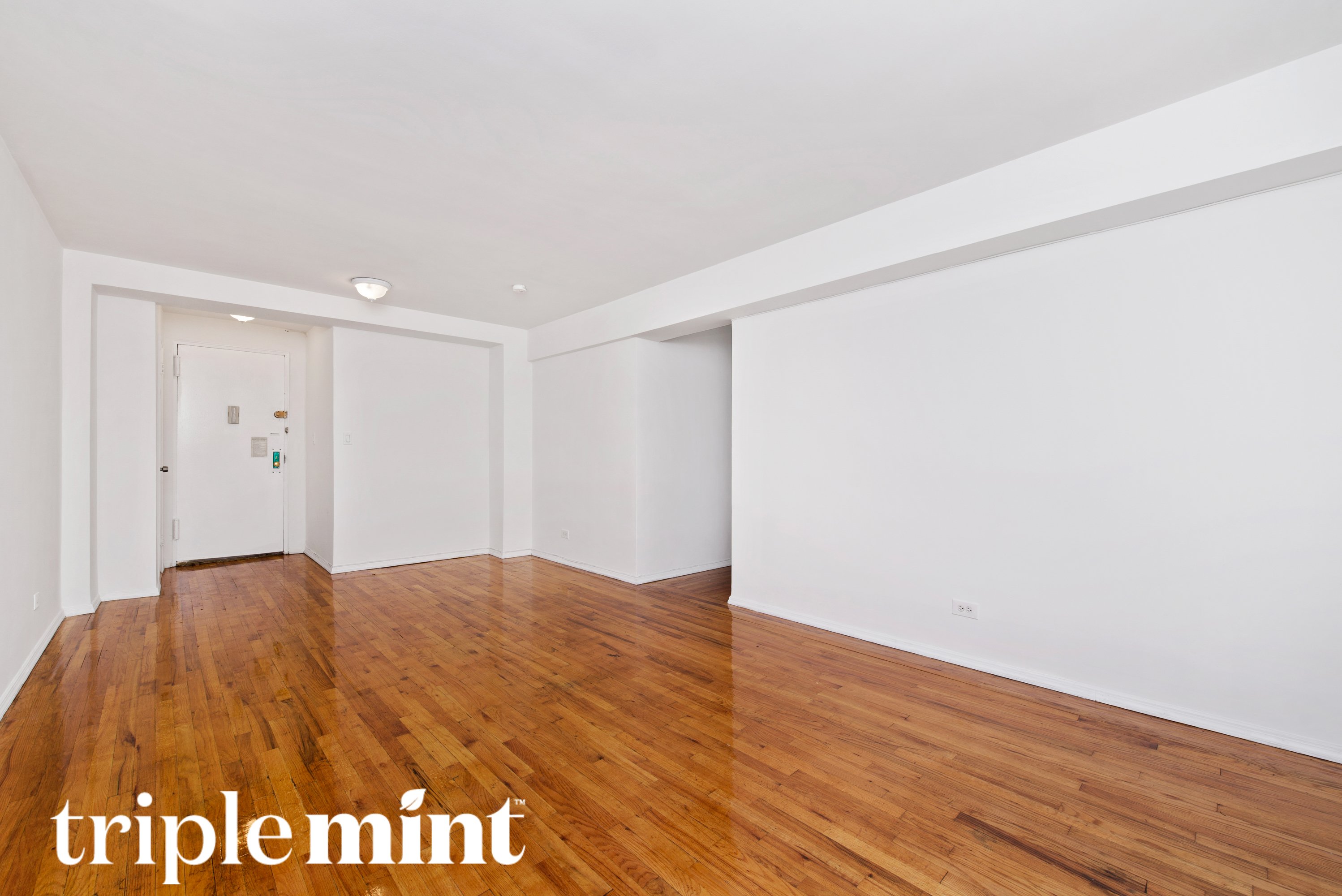 PARKCHESTER, BRONX
: This corner one-bedroom looks spacious and sunny; the bedroom features multiple exposures and huge closets, and the separate kitchen offers ample prep and storage space. It's in an elevator building with laundry facilities, as well as a live-in super, at 1332 Metropolitan Avenue, steps from the Parkchester 6 train (between Graw and Benedict avenues). $1,300/month.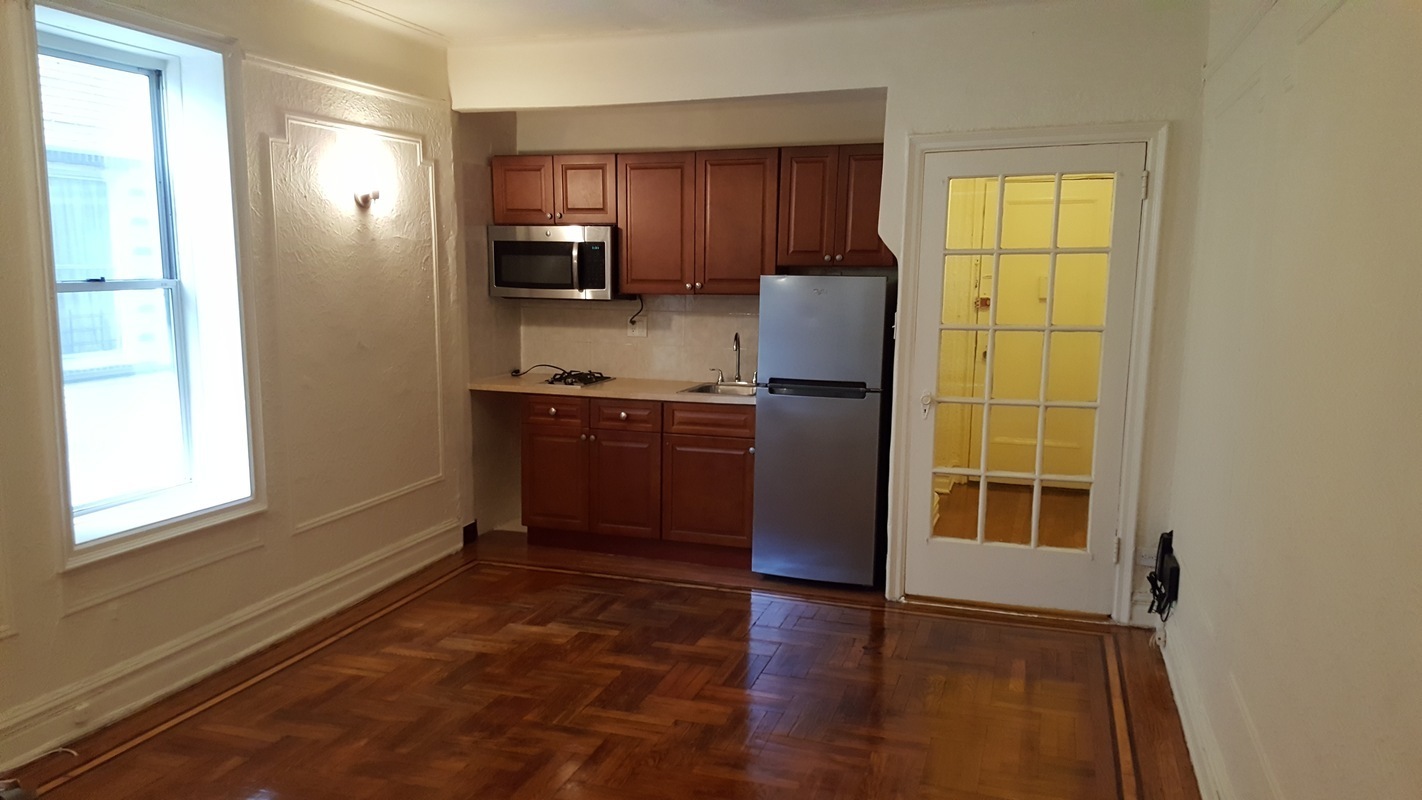 ST. GEORGE, STATEN ISLAND: This studio in a historic Art Deco property right by the Staten Island Ferry Terminal comes with prewar features like high ceilings, crown moldings, and parquet floors; the kitchen is small, but up to date with stainless steel appliances. There's a live-in super in the elevator building, which also has laundry facilities on site. At 30 Daniel Low Terrace (between Crescent Avenue and Fort Hill Circle). $1,100/month.