This four-bedroom, two-bath Bedford-Stuyvesant rental seems like such a good deal that it's almost got us scratching our heads. The triplex is located in an 1899 brownstone, decked out with restored details like ornamental bannisters and fireplaces, as well as an elegantly updated, spacious kitchen and bathrooms. A private garden adds more square footage to the already-sprawling space, and you're only a couple blocks from the nearest subway.
The property is listed by Douglas Elliman for $4,600 per month, which means if you fill up each of those bedrooms with roommates, each tenant will be paying $1,150—pretty unusual for a gorgeous home in an increasingly popular neighborhood. (It's also a decent deal for a family, considering how much house you get.)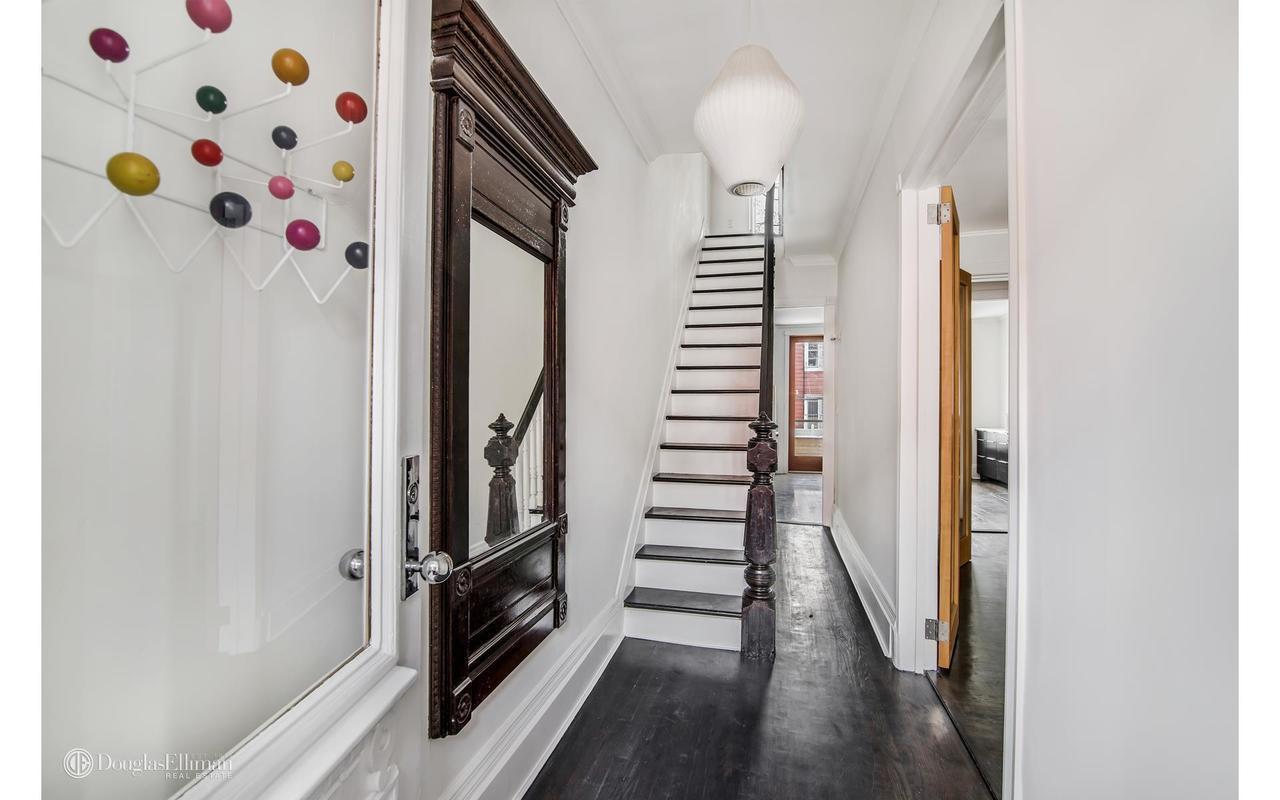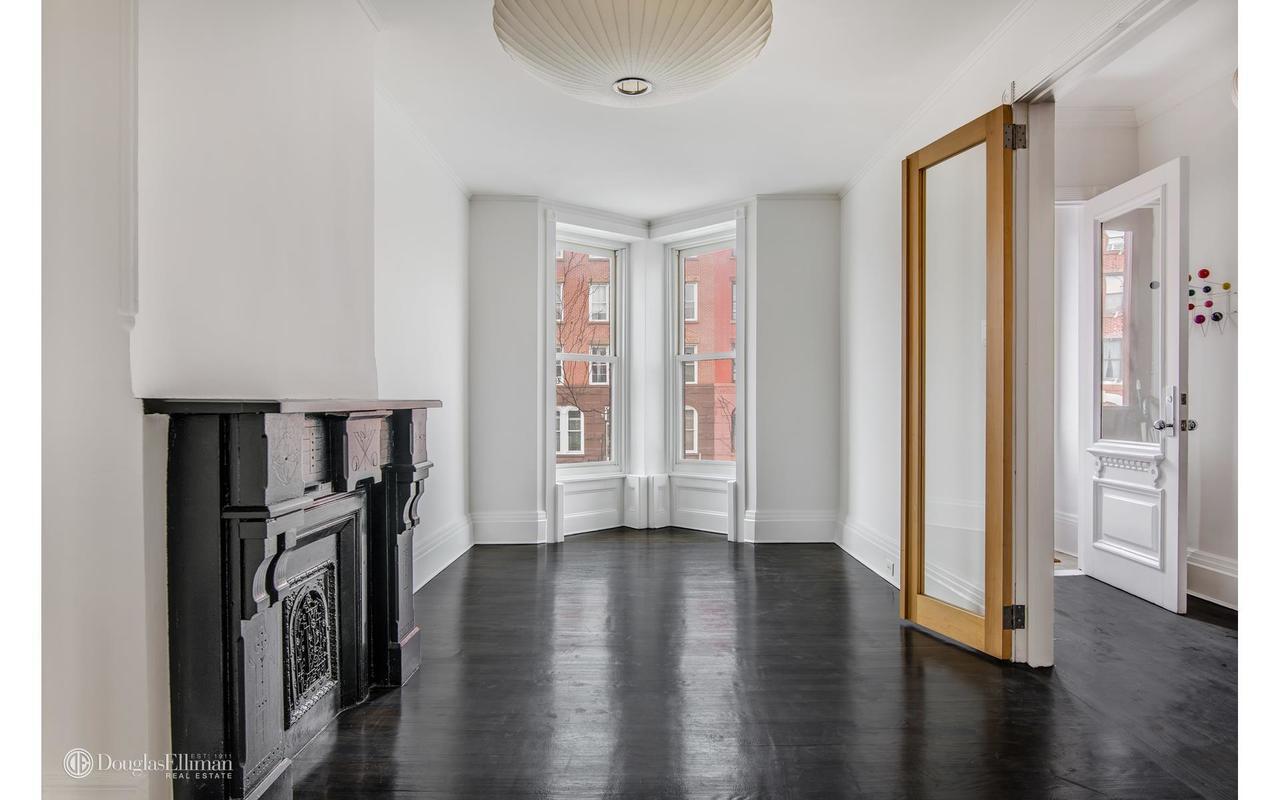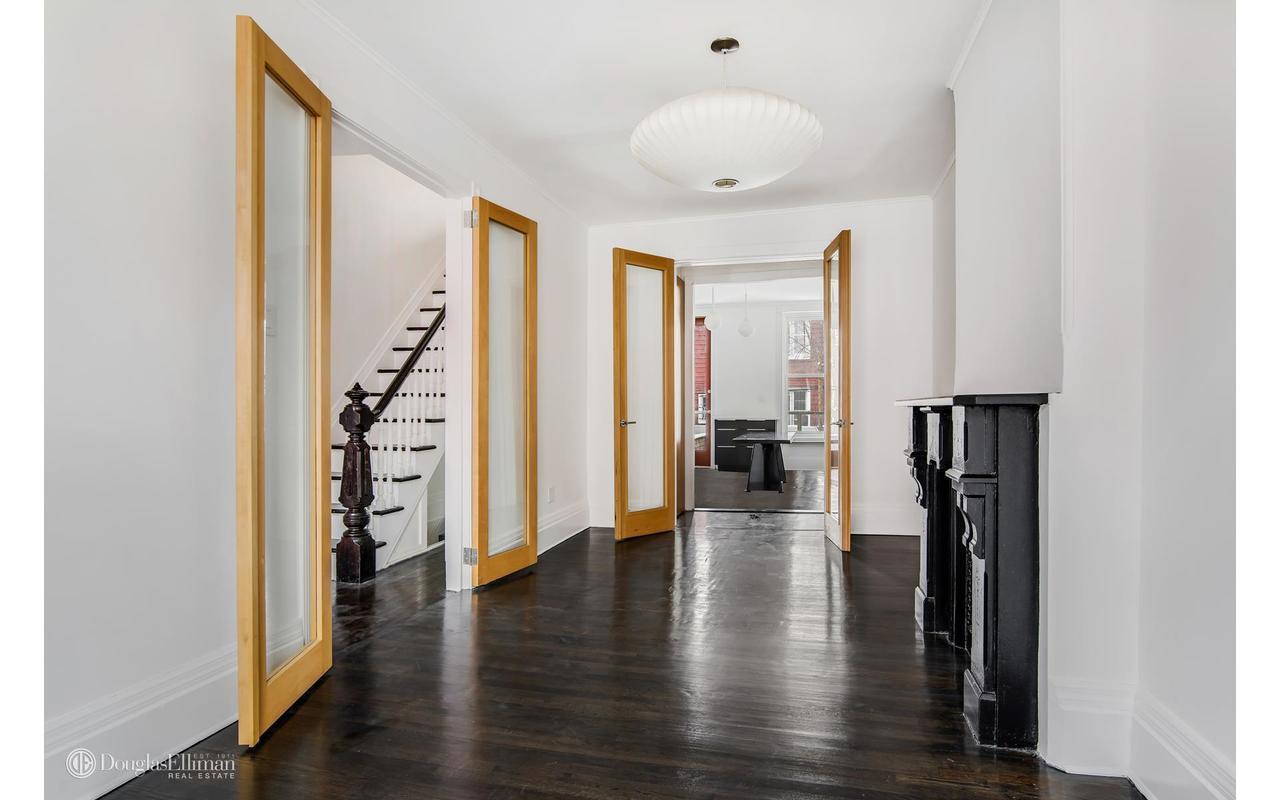 The moment you step into the home's foyer, you'll get a sense of its history from the ornamentation on the stairway banister and around the mirror. Custom glass doors lead you into an open space that looks like it has great potential for entertaining; the large windows and decorative mantle should impress.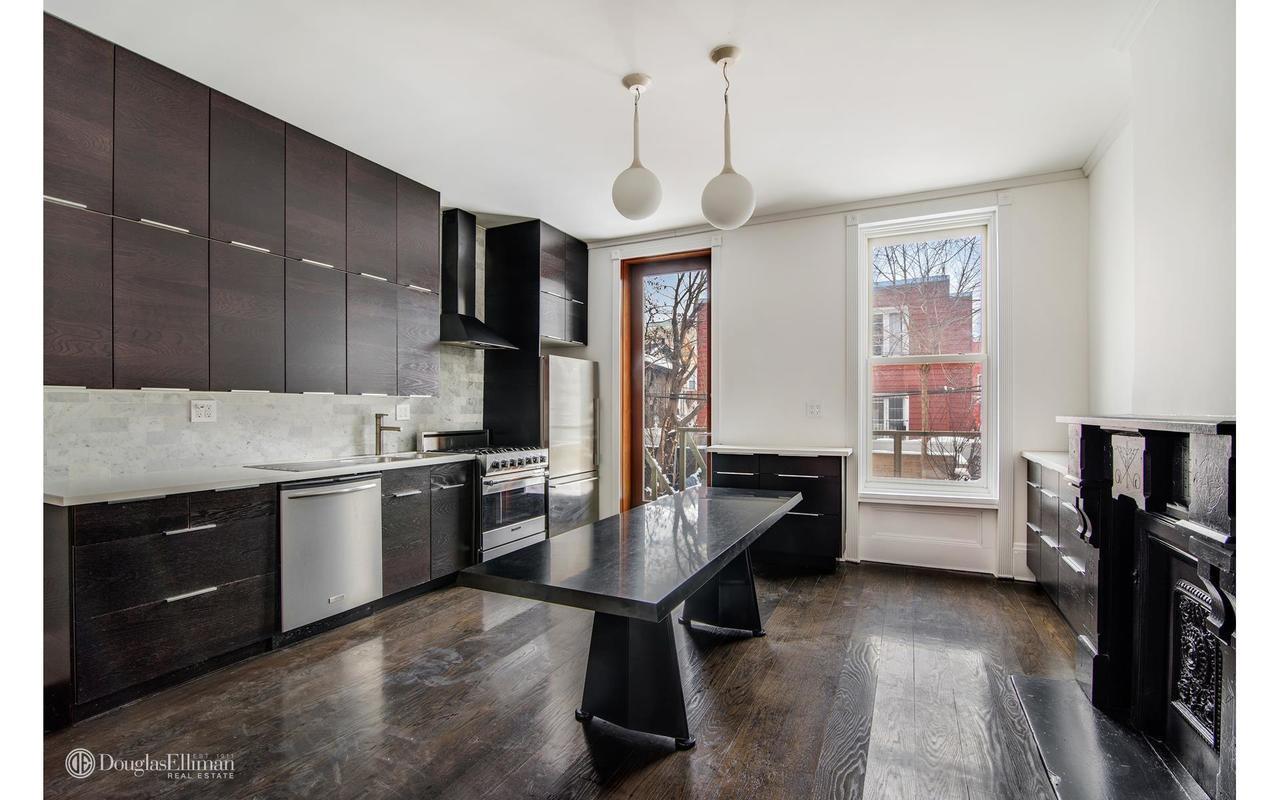 The kitchen looks huge, with plenty of storage space, which you'll need if four of you are sharing the space. You'll find new stainless steel appliances; the otherwise dark aesthetic is brightened by large windows and a door leading you out to a private back garden.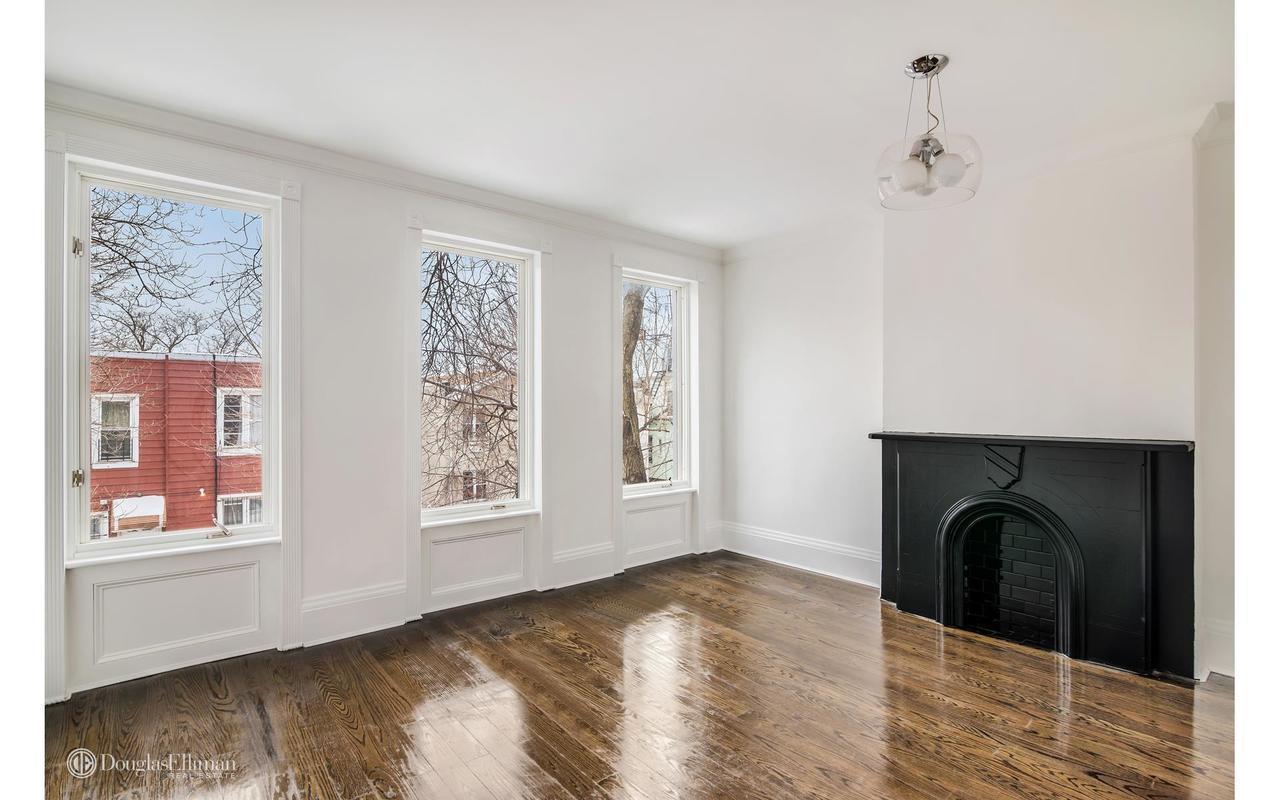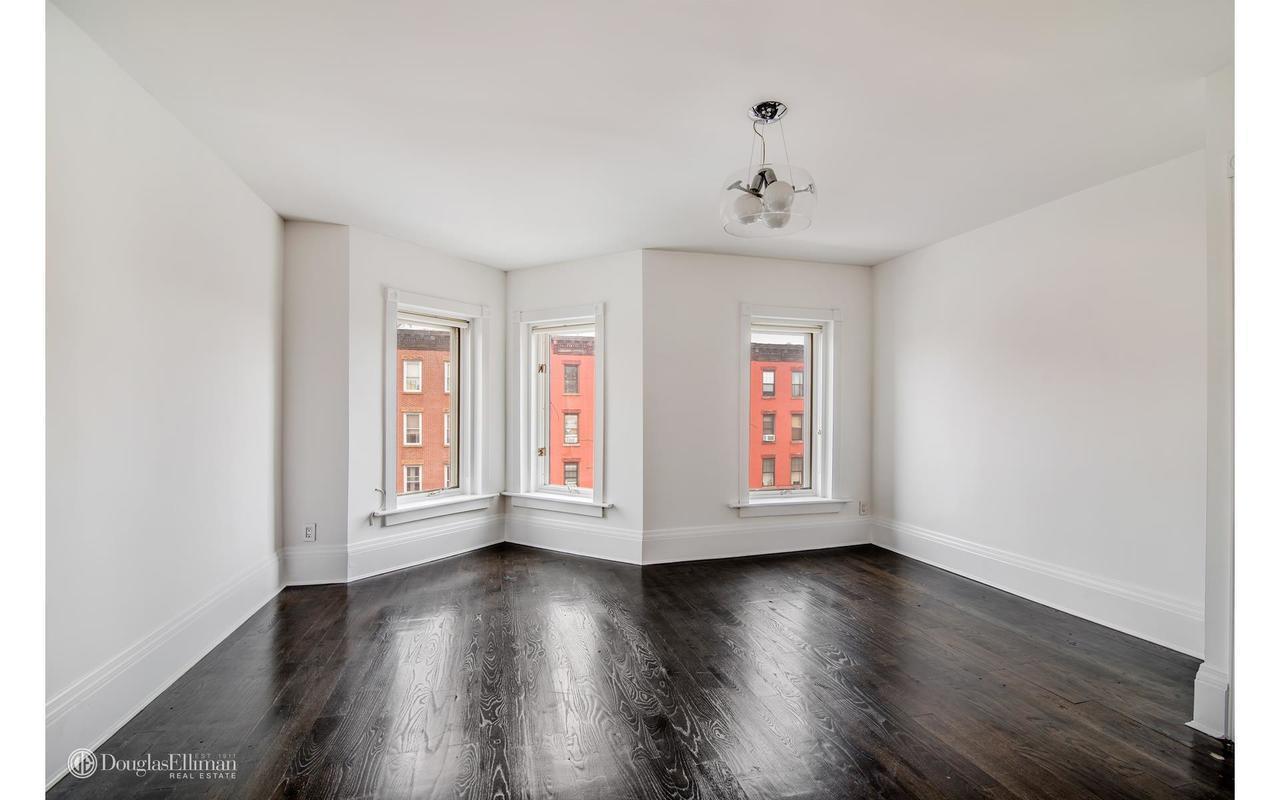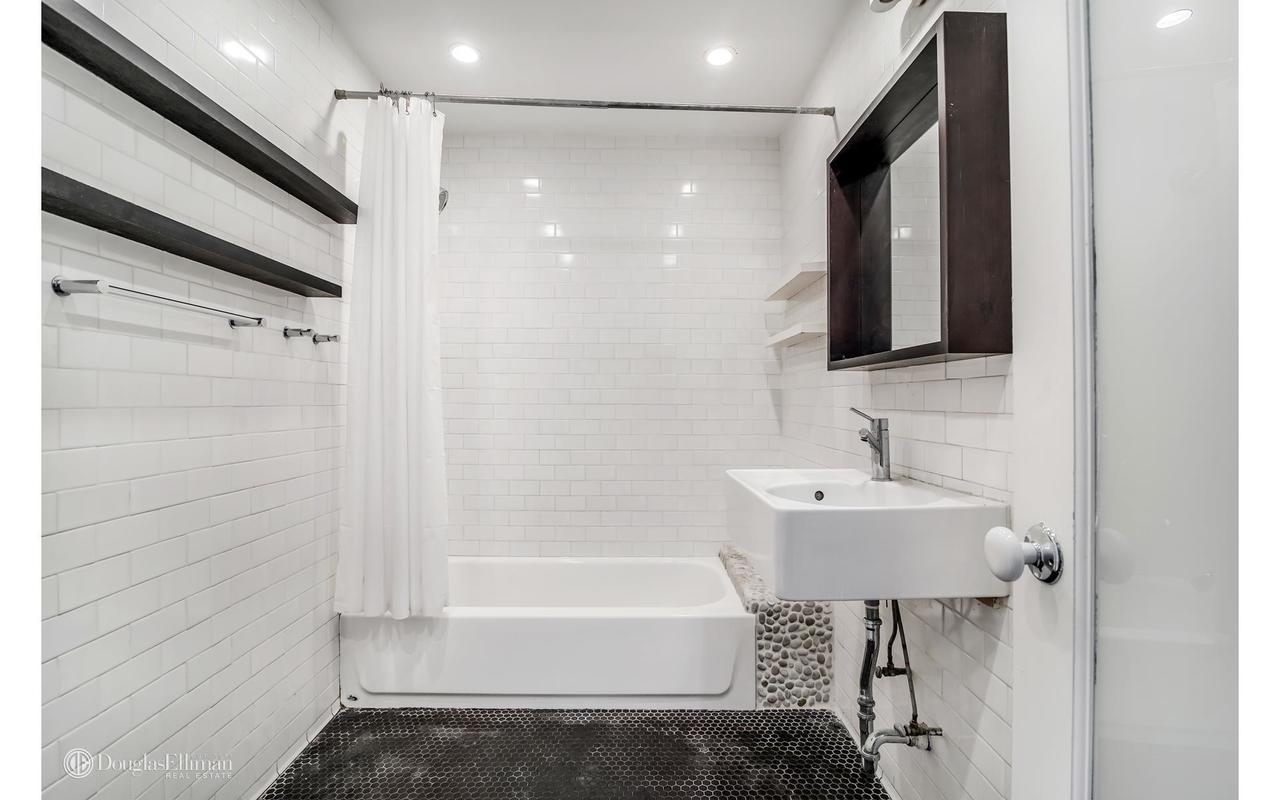 There's no floorplan in the listing, so it's tough to determine the exact layout of the bedrooms, but at least one comes with an en-suite bath (so perhaps anyone who snags that room could pay more); another features a decorative fireplace. Dark wood floors are offset by white walls and multiple, large windows bringing in sunlight. The pictured bathroom is quite stylish, with subway tile and a stone ledge accenting the bathtub.
The listing notes that the master bedroom's en suite also includes a washer and dryer, and the yard is already set up with lighting, outlets, and furniture. Overall, given the size of the space, its historic elegance, and the relatively low rent, this one seems almost too good to be true.