If you've ever dreamed of living in a house in New York City but don't have what it takes to buy one (i.e. a million dollars or more), this full-floor rental in a semi-detached house in Astoria may be just the thing.
The apartment has what appears to be wall-to-wall carpeting in most rooms, which may turn off some renters, but there's a good amount of space and some nice details. The apartment is in Astoria, but on the south side of Grand Central Parkway, and a bit of a walk from the central business areas. 
As always when weighing New York City apartment listings, we turn to our Take It Or Leave It experts—myself, Constantine Valhouli, founder of real estate research and analytics firm NeighborhoodX, and freelance writer Lambeth Hochwald.
So, is this apartment worth renting? First, the basics:
Size: Two bedrooms, one bath 
Location: 25-14 47th St., second floor, Astoria
Price: $2,400 a month
Days on the market: 5
Flexible layout: Yes (the listing says it could be a four bedroom)
Subway: N, W at Astoria Boulevard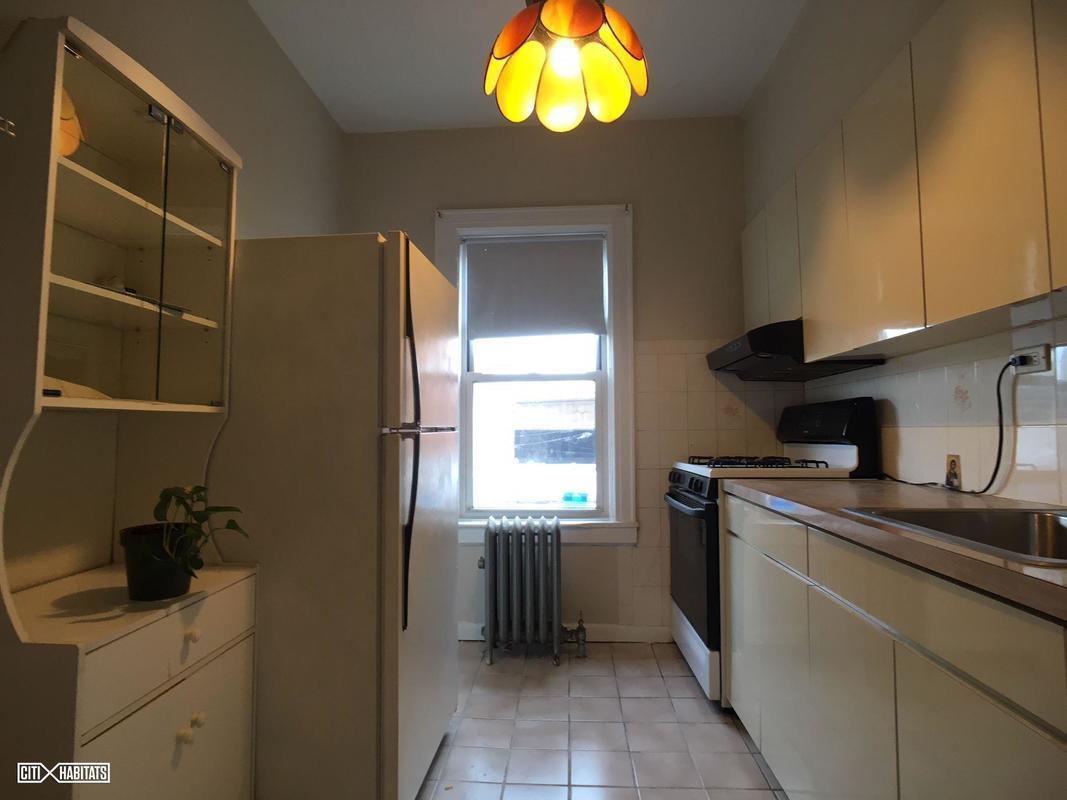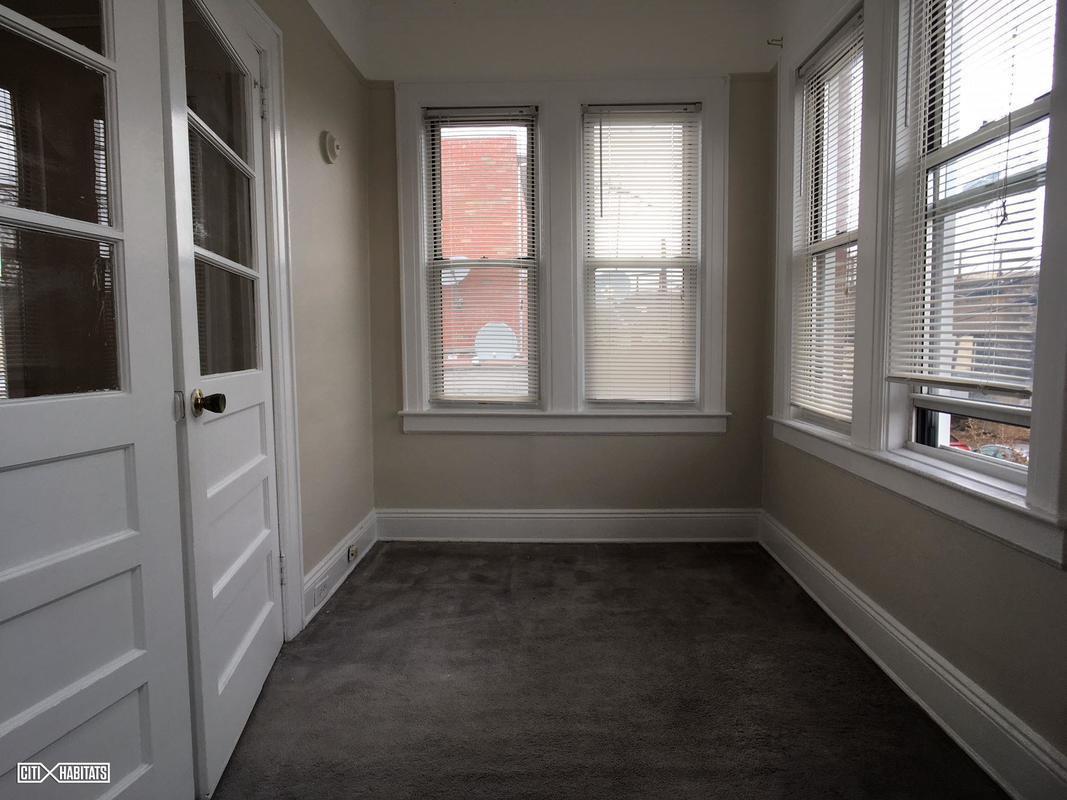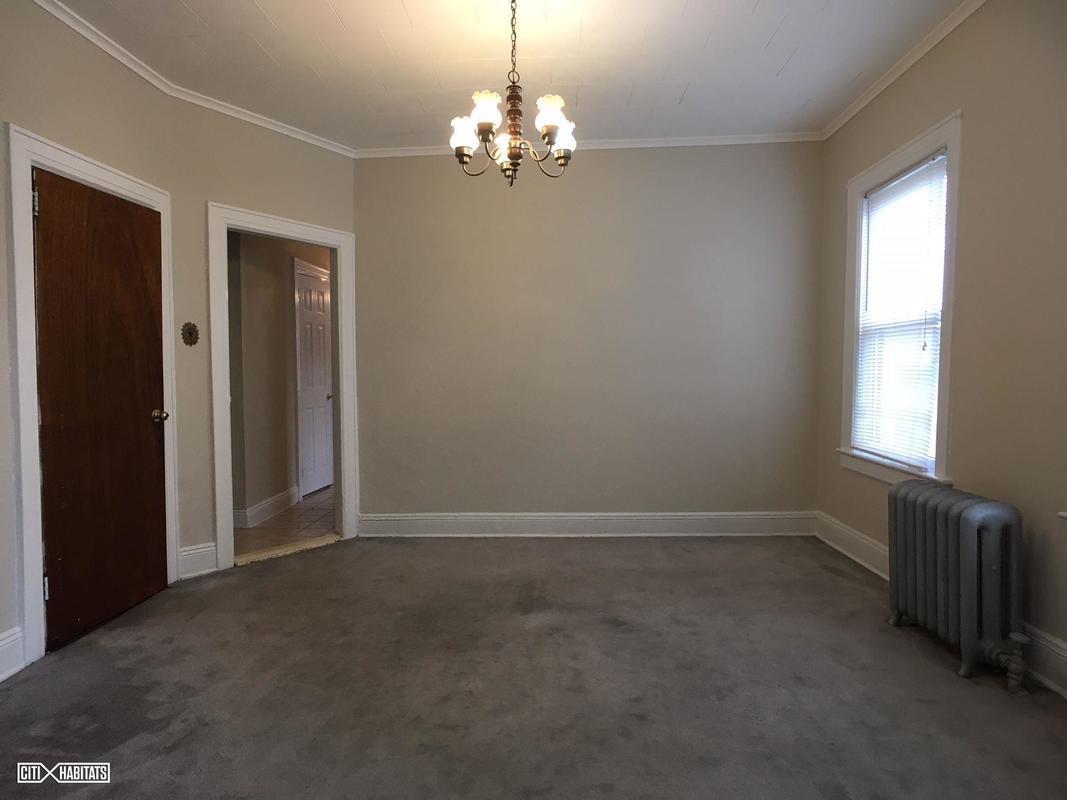 Pros and cons
"The carpets are an obvious con, and a big one. But I think I could live with it. Another con is the 13-block walk to the subway. Pros are space, charm (I especially like the shelves in the kitchen) and that greenhouse-ish room."—Georgia
"It's a house for rent for under $2,500 per month, but the specifics are a bit ambiguous. It's listed as a two bedroom in places, but the photos suggest that some rooms may be used as a 'fourth bedroom or extra storage space.' The third bedroom is nowhere to be found, however, unless it's the enclosed 'extra space,' which looks sunny, but cold. It is a bit of a walk to the subway. Also, that carpet and the tile bring back the 1980s."—Constantine
"Calling work from home folks: this Astoria two bedroom in a two-family 1935 house boasts not only generous-sized rooms but an 'extra room' that would be just right for a sunny home office. On the flip side, this place is right off the Grand Central and isn't exactly in the heart of all the Astoria action."—Lambeth
Who this apartment would be perfect for
"A small family."—Georgia
"Two friends who want to Airbnb the extra rooms, or have their friends stay over all the time. Or four friends who are looking for an inexpensive landing pad to start their adventures in New York City."—Constantine
"Either a writer or artist who wants to work from home or a reverse commuter—perhaps even someone who works on Long Island but isn't quite ready to leave the city."—Lambeth
The verdict
TAKE IT "The little nook of a room, with all the windows, sealed the deal for me."—Georgia
TAKE IT "At an average monthly price of $600 per person, even if some of them might be sleeping in walk-in closets, take it."—Constantine
TAKE IT "But don't forget to factor in the broker fee."—Lambeth