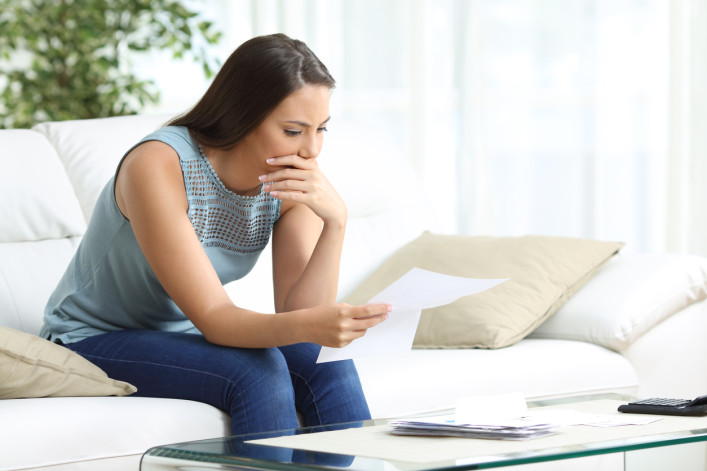 I'm being threatened with eviction for renting out my New York City co-op on Airbnb. What can I do?
Co-ops take complaints about short-term Airbnb rentals very seriously because they are concerned about strangers having access to the building, additional keys being handed out and the potential for residents to be put in danger. 
"Although there is currently a moratorium on residential evictions, the landlord, which in this case is the co-op board, may still be able to evict you by alleging you are creating a health or safety hazard for other tenants," says Bonnie Reid Berkow, a partner at the law firm Wagner Berkow & Brandt with more than 30 years of litigation experience.
If you've received a "notice to cure"—the first step in an eviction action—or have been served with papers in an eviction proceeding, Berkow says, it's very important to contact an attorney to work out a settlement with the board.
"You should not contact the managing agent or a board member yourself in order to address the problem as you may inadvertently admit to a material violation of your lease or make other statements that may hurt your case," Berkow says. "The notice can be very specific and without consulting an attorney, you might not sufficiently 'cure' the problem."
The consequences of not following the notice down to the smallest detail could be that you lose your apartment. Berkow says you might also be subject to paying the co-op's legal fees.
An opportunity to correct your mistake
"If the co-op tries to evict you for illegal short-term rentals, they first need to send you a notice to cure, which gives you an opportunity to stop the practice before they start eviction proceedings," Berkow says. 
Renting your apartment for less than 30 days when you are not there yourself violates the Multiple Dwelling Law. You can let someone else stay in your place when you are not there —someone to take care of a pet or plants while you are on vacation—but only if they are not asked to pay rent. "There are also sublet and roommate laws, as well as the Certificate of Occupancy, which outline who can live in an apartment," Berkow says. 
If you receive a notice to cure alleging that you are in violation of your proprietary lease because you've violated the Multiple Dwelling Law or other applicable laws, Berkow says you should immediately stop advertising the apartment, cancel any rentals you have coming up, and contact your attorney.  
Possible defenses
If you rent out a portion of your apartment while you still live there, your renter may qualify as a lawfully permitted "roommate" under New York's roommate law, Berkow says.  However, if the person is staying for less than 30 days, or you have a series of people who stay for less than 30 days, there may be a question as to whether they are a valid "roommate" within the meaning of the law.  
As an example, Berkow points to one Manhattan co-op where the shareholders complained when they saw different strangers coming and going with suitcases every week. When confronted, the shareholder insisted they were friends and relatives visiting from out of state and that she was staying in the apartment while they were visiting.  
However, the co-op was able to point to listings on Airbnb and even comments from visitors stating how much they enjoyed their stay. The shareholder was served with a notice to cure, specifying the dates of the illegal short-term rentals. She stopped the practice and the co-op withdrew the notice to cure, but continued to keep an eye on Airbnb and other websites to make sure she did not start up again. She eventually sold her apartment and moved out.
Possible delays
If the co-op terminates your proprietary lease and starts eviction proceedings without first sending a notice to cure, Berkow says, you may get the proceeding dismissed on the grounds that a prior notice to cure is required before the lease can be terminated.  
"However, if your conduct persists, this would not stop the co-op from then sending a notice to cure and pursuing eviction," she says.
Risk of a Pullman proceeding
If you refuse to stop renting out your place after multiple warnings and a board chooses to aggressively pursue the matter, Berkow says you may be served with a Pullman proceeding. 
This is where the board will terminate your lease on the grounds that you are an objectionable tenant who has refused to cure violations after multiple notices. In this scenario you would be entitled to a hearing but you face the termination of your lease, eviction, and the apartment being sold. 
You could work out a settlement with the board but as Berkow points out, "if it reaches this point the board has likely lost all patience with the shareholder." 
New York City real estate attorney Bonnie Reid Berkow is a founding partner of Wagner, Berkow & Brandt with more than 30 years of experience litigating in state and federal courts in New York state, including cases involving breach of contract, fraud and breach of fiduciary duty, in addition to real estate disputes and commercial actions. To submit a question for this column, click here. To ask about a legal consultation, send an email or call (646) 780-7272.
Brick Underground articles occasionally include the expertise of, or information about, advertising partners when relevant to the story. We will never promote an advertiser's product without making the relationship clear to our readers.