Working actors, take note: A rare opportunity has become available to snag cheap apartments right in the middle of the Theater District. You can now apply for affordable rentals at 301 West 46th Street via NYC Housing Connect—if you qualify, and are up for all that Times Square hustle and bustle.
The property isn't your average new development: In fact, the apartments are located in the Riu Hotel, a 29-story luxury tower that replaced a previously vacant, 19th-century building. In addition to the 600-plus hotel rooms, the building will include an eight-unit townhouse and ten affordable HPD rentals. Five of the units are two-bedrooms, and five are three-bedrooms, with prices starting at $1,486 per month; find the details on household size and income requirements below. 

Tenants will have central air and dishwashers in their units, but the listing doesn't mention whether they'll also enjoy access to the hotel's many amenities, like concierge service and a gym. There are no photos of the apartments available, but the hotel rooms look pretty swank: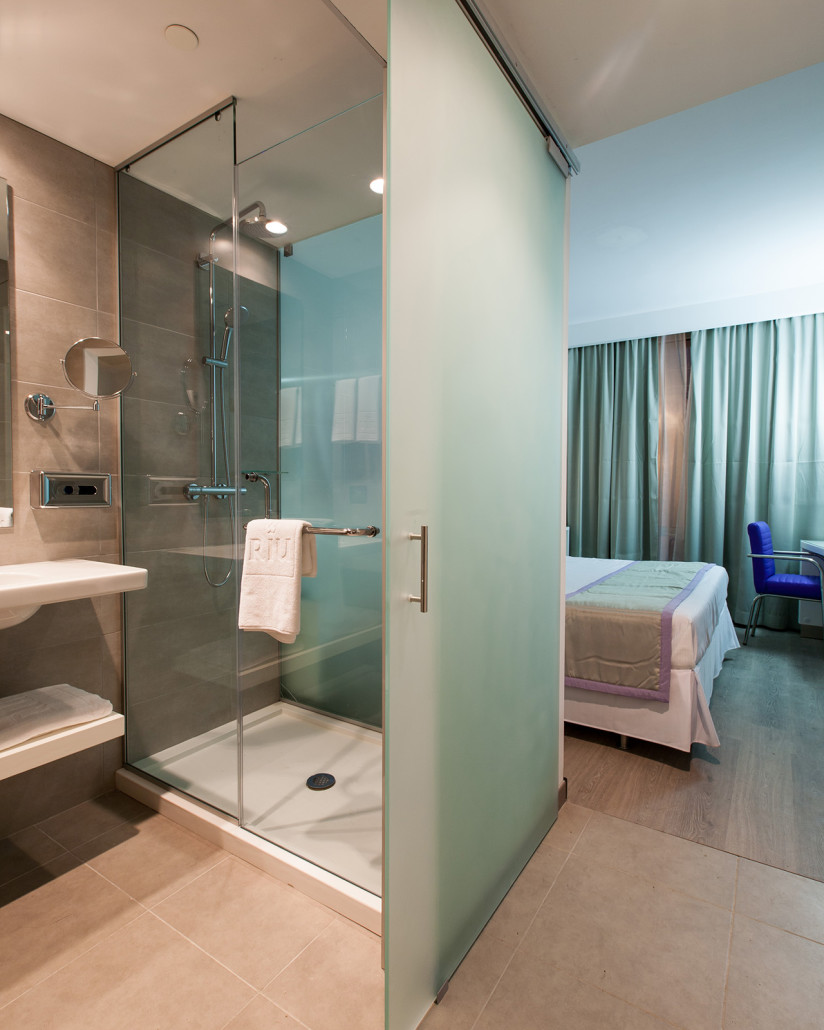 Preference for half the apartments goes to current residents of the neighborhood, which falls under Manhattan's Community Board 4. Furthermore, five percent of the units have been set aside for those with mobility disabilities, five percent for municipal employees, and two percent for applicants who have visual or hearing impairments. 
You can apply via the Housing Connect website, or request a paper application by sending a postcard or self-addressed envelope to West 46th Street Apartments, 1357 Broadway, Box 309, New York, NY 10018. Applications are due July 7th.
Note: Brick Underground is in no way affiliated with New York City public housing. If you are interested in applying to this or other affordable housing developments, please go to the NYC Housing Connect website for information and instructions.